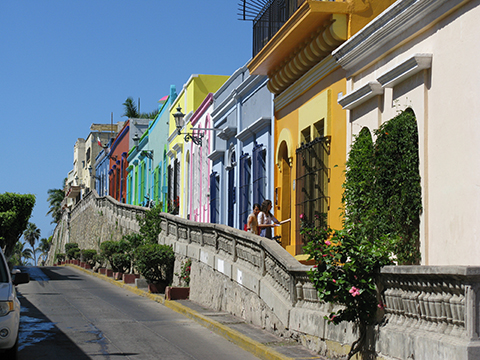 Plus: Looking For Projects That Are Close To Nature
April 28, 2015
Mazatlán, Sinaloa, MexicoUS$1=C$1.23=15.83 Mexican pesosDear Overseas Property Alert Reader,
Mazatlán, Mexico, opened its first tourist hotel and restaurant in 1850 and has been a major international tourist destination since the 1940s. It began to fall out of favor in the 1970s, as more travelers opted for its cousin Puerto Vallarta, some 270 miles to the south.
But Mazatlán has undergone a mostly unnoticed resurgence during the past few years and has gained popularity with tourists, travelers, and expats.
A big factor in this comeback is Mazatlán's historic center, which has undergone a rebirth and now rivals the beach scene in popularity.
Prices for seafront properties are good in Mazatlán, by North American and most Latin American standards. And, recently, a market quirk involving the Canadian dollar has resulted in some properties trading at an additional 20% discount when compared to just two years ago.
Mazatlán is located on Mexico's Pacific coast, one (long) day's drive from the U.S. border. The main attraction here is almost 20 miles of beautiful beaches bordering the deep blue Pacific.
The beaches are lined with an excellent resort infrastructure, with loads of shopping, restaurants, and cafes, as well as the requisite banks and commercial establishments needed for full-time living.
…
Why This Coastal Pacific Market Offers Fresh Opportunities In 2015Read More »