A Low Entry Point Into Cali's Lucrative Rental Market
Plus: Receiving Medicare Abroad, And Pairing Belize With Mexico For Overseas Living
I was out taking photos of Cali, Colombia, and I came across an attractive Italian bakery on a corner in the El Peñón neighborhood. In a provincial style, it had a heavy wooden door standing open and old-fashioned windows opening onto both streets.
The aroma of baking bread drifted through the windows.
Just inside the door there were several large tables in the center of the room piled with a mountain of fresh-baked breads of different types.
Behind the cashier, there were racks of cooling pastries adding to the wonderful smells spilling through the open windows. I picked two warm croissants, ordered a large cappuccino, and sat down at an old-fashioned wooden table overlooking the street.
Through the window, I watched as an old man pulled a donkey cart laden with palms, ferns, and tropical plants for sale… announcing his wares like a town crier as he made his way down the street.
There are many good options for living here, but El Peñón is my favorite of Cali's neighborhoods. It's convenient, walkable, and has all of the local amenities that I look for… with pleasant parks nearby and attractive tree-lined streets.
Today I'm going to show you a couple of ways to invest in El Peñón's high-producing rental market.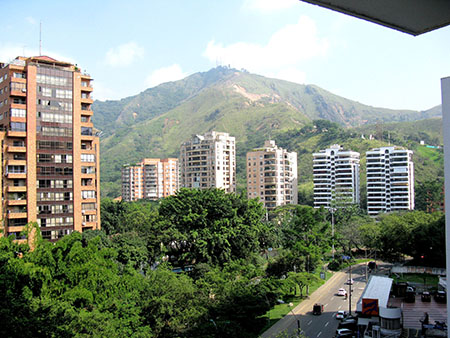 Cali is a modern, vibrant city with a huge, untapped rental market
Cali Is A Pleasant City With Overlooked Potential
Cali is Colombia's third largest city—after Bogotá and Medellín—with a population of almost 2.5 million. Situated about 1,000 meters above sea level (3,250 feet), it enjoys warm weather all year with refreshing evening breezes.
It's a modern city, with good infrastructure and drinkable water. Cali's commercial offerings vary from new, upscale shopping malls to mom-and-pop tiendas to the corner bakery above, where I sat with my cappuccino as I began to write this.
Cali is best known as the undisputed world salsa capital. People come from all over the world to learn and dance the salsa in Cali's huge array of hot clubs, discos, and dance schools. Even though salsa dancing actually originated in New York (with music from Cuba and Puerto Rico), Cali now hosts the epitome of this dance form.
The weather turned out to be pretty nice, despite the stories I'd heard in Medellín about Cali's weather resembling a humid version of Death Valley. It is warmer than Medellín, but a pleasant afternoon/evening breeze cools things off nicely. (Locals call this breeze the chiflón, which means "draft" in Spanish.)
Although I used air conditioning here, many people don't… something that seems to depend on the kind of cross-ventilation they have and the orientation/location of their house or apartment.
Cali has done an excellent job of conserving its trees, with pleasantly shady streets in many sectors. This makes it a more comfortable city to walk and explore. At the confluence of three rivers among gentle hills, Cali offers plenty of shady parks and riverfront walking areas.
And the cost of living here is low. Not only are properties and rents cheaper than Medellín, but so is a bottle of wine in the grocery store… and dinner out… and property taxes…
The people of Cali are warm, friendly, and unpretentious. People are also friendly in Medellín, but in more of a polite and reserved way. People in Cali are more down-to-earth—and more willing to strike up a conversation or engage a stranger in more than a superficial way.
Cali Offers Big Opportunities In The Furnished, Short-Term Rental Market
The market for high-end rentals in Cali looks strong, and the market for furnished high-end rentals is wide open for investors… there's almost nothing available now.
But the first question to ask yourself when you see a "wide-open" market is whether there's any demand. You don't want to invest in the equivalent of a burger joint in India just because no one else is doing it.
In Cali, I think the demand for furnished rentals is there. Here's why:
To start with, Cali itself has a lot to offer. The weather is great for someone who wants to escape the North American winter or a visitor who just wants to enjoy Cali's nightlife. Also—as the world's salsa capital—the salsa trade draws people from all over, for dancing, dance instruction, or the nighttime action in Cali's many salsa clubs and discos.
Also, there's a demand from Cali's business travelers who need longer-term, furnished accommodations, people who are in town longer than a few days but not long enough to enter into a long-term contract.
There are existing furnished rentals, but, frankly, many of them are just not that nice. They photograph poorly, are located in so-so areas, or are not equipped to high standards. You can easily do better. Organized, full-service property management has been almost non-existent.
Two Ways To Cash In On Cali's Furnished Rental Market
The traditional way to profit from this type of market is to simply buy a property, either for capital gain or to play into the rental market. Prices are great at today's exchange rates, and if you don't mind owning a property and/or managing a rental, this is a good option.
Unfortunately, you generally can't rent your property in the lucrative short-term rental market… that is, rentals for periods of less than 30 days. For this you'll need consensus of all the building's owners, something that's almost impossible to obtain in my experience.
To buy a good rental property in Cali, plan to invest around US$100,000 at today's exchange rates. If you rent out the property monthly, your gross return should be about 14.4% in a prime area. After paying HOA fees, property taxes, property management fees, maintenance and utilities, you may net 8.4%. (These are my own numbers, based on properties I viewed… a larger sample may be somewhat different.)
Alternatively, you can invest a smaller sum in a project designed to deliver both capital gain and rental income.
The offer I describe below will provide you with a way to capitalize on Cali's property market and short-term rental market, without the hassle (or cash outlay) required to buy and maintain your own property. The entry point for this option is US$25,000… and the return is essentially the same as you'll get by owning your own property.
Earn 8% Income Plus Capital Gain On Investments As Low As US$25,000
This project involves the construction and operation of a small building offering luxury rental units targeting Cali's short-term rental market. The developer, First American, is experienced in building and managing these types of projects.
This property investment is offering an 8% preferred dividend plus an estimated 21% total return on building equity and capital gain, once the building has been renovated and a rental history has been established.
The minimum investment is US$25,000, with 5% required to make a reservation.
The name of the project is Villa del Peñón.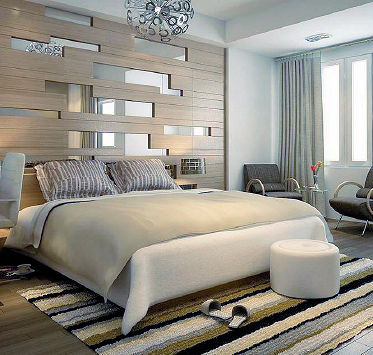 Villa del Peñón is offering luxury rental suites in Cali's lucrative short-term market
Why Investors Prefer This Offer Over A Privately Owned Condo
The reason that this type of rental is so popular with travelers is that it will still rent for far less than a hotel in this area. Also, it's more private than a hotel… it's like having your own private apartment while you're in residence.
Investors like this type of offer because it's a no-hassle way to invest in a hot property market. You're not responsible for paying taxes and utilities, marketing, outfitting and maintaining the property, or for fixing things that break.
These offers are also popular because they're a chance to diversify outside the U.S dollar, at a time when the dollar buys a lot of Colombian pesos.
And the small cash outlay is also important. This developer has done similar projects in Medellín's El Poblado, Manila, Cartagena, Bogotá, and Envigado… and the small minimum investment allows diversity-conscious readers the opportunity to invest in several Colombian markets.
Why You Should Pay Attention To This Developer
I like having this developer—First American—for an investment partner because I think they can keep the occupancies high.
First of all, First American—and their affiliate The Apartment Medellín—are also the rental agents for this property. I'm sure Villa del Peñón will get plenty of referrals and good promotional efforts like their other projects do.
Also, First American gets to keep any extra income after paying the investors their 8% dividend. So they're highly incentivized to keep the building full.
Finally, they've done projects like this before. Five are currently in operation and paying dividends, a sixth will be online in August, and three more are in the pipeline. This model is working well for investors.
These projects are getting premium returns from the short-term market because the developer owns the entire building, and does not need the consensus of other residents.
The Exit Strategy
If you'd like to exit your investment in Villa del Peñón, these are the rules:
Any investor can sell their shares at any time. Your co-investors have the first right of refusal if you decide to sell. Then First American Realty Medellín has second right of refusal.
Thereafter, you can sell it to anyone you like. If you want, First American will promote your share to its subscriber base (in excess of 20,000). In this case, you would pay a sales commission at the time of closing.
Obviously, it will be easiest to sell your shares when the project is finished and operating in 2017.
The Terms: Earn Income, Generate Capital Gain, And Get A Colombian Visa
Villa del Peñón is a building that is being refurbished to provide seven luxury executive suites.
Investors will be paid a preferred dividend of 8% annually, generated from rental apartment leasing. The payments will begin when the building goes operational and will be paid quarterly.
The building is scheduled to become operational in July, 2017.
The developer estimates a 21% total return on building equity and capital gain once the building has been renovated and a rental history has been established. This capital increase is due to building renovations and the value added from its performance as a rental unit.
Thereafter, the building will continue to appreciate in value. In my own experience, appreciations in this area have averaged around 8% annually since 2014.
The developer has a property management division and will maintain, promote, and manage the rentals.
As an investor, you will receive preferred rental rates when you stay at Villa del Peñón. The discount can be as high as 50%, depending on how far in advance you make your booking.
Minimum investment amount is US$25,000. There is no upper limit on an individual's investment until the building becomes fully funded.
At today's exchange rates, all investors will be eligible for a Colombian visa. This visa could be a temporary resident (yearly) visa at the US$25,000 investment level… or a resident investor (five-year) visa, if you invest over US$145,000.
You can reserve your investment with a 5% refundable deposit, pending your detailed review of the investors' package.
You've Heard Offers Like This Before, And Here's Why
This is probably the sixth project like this that I've written about personally from the same developer. And every previous project (they've done nine in total) has been completely sold out.
Last time, all the available shares were sold in just two weeks.
Sometimes it's hard to tell what readers want to hear about. But in this case, it's easy. If it weren't a popular idea with readers, these projects wouldn't be selling out as fast as they can bring them to market.
That's why we at Live and Invest Overseas are first in line when a project like this becomes available.
Here's How To Get More Information
If you're interested in a complete, no-obligation investor package or have further questions, please contact the developer directly. You can contact Rich Holman here.
Cali is an up-and-coming market with good potential. And Villa del Peñón is the first project out of the gate.
These offers sell fast due to the high returns, proven track record, and low investment levels. If you're interested in Villa del Peñón, you should contact Rich now.
Lee Harrison
Editor, Overseas Property Alert
***
Letters To The Editor
Lee,
I have lived in Mexico before and loved it. I was a missionary in the states of Coahuila and Durango. I also traveled to some other parts of Mexico while living there.
My wife and I intended to spend last winter in Mazatlán, but our plans had to be delayed. We are very interested in possibly retiring there as soon as this winter. Any info you could provide us with on rentals would be greatly appreciated.
I speak español but with a southern accent… my wife speaks very little Spanish. Look forward to possibly getting to meet you there.
Thanks very much and God Bless,
John
For a furnished, short-term rental in Mazatlán, write to Gregory Derksen and Shaun Klynstra. Shaun found me a convenient ocean-view, furnished rental for last winter while I was looking for a place to buy. Book early… the winter season is very busy for rentals.
As to speaking Spanish, you'll be fine in Mazatlán. Virtually all service providers and educated Mexicans speak English. Occasionally you'll find yourself in Spanish-only situations, but your own Spanish will get you by.
Follow the link for my own story on buying in Mazatlán last month.
***
Lee,
Will the Mexico conference cover any properties or have representatives from Oaxaca?
I want to buy southeast of Huatulco. The coast goes on for miles untouched and the people of Oaxaca are like no other part of Mexico. They are filled with a strong sense of indigenous rights and amazingly proud of their traditions and the land where they live.
Let me know because I will be at that conference. Or maybe I need to become the Oaxaca woman on the ground for LIOS.
Best,
Jennifer
PS. We own in Belize at Carmelita Gardens and want to be able to drive to a beach house on Oaxaca's Pacific Coast because we are surfers.
To be honest, we do plan to cover Oaxaca at the Live and Invest in Mexico conference, but we don't yet have a confirmed speaker. The event coordinators will let me know when we get someone lined up.
And yes, you could be the Oaxaca woman on the ground for Live and Invest Overseas. No experience necessary (I can attest to this) aside from your firsthand experience in Oaxaca. Writing is one of the most fun ways to generate an income overseas.
Having a home in the rolling hills of the Belizean interior paired up with a home on Mexico's Pacific Coast is an interesting combination… and quite feasible. The drive from Carmelita Gardens to Huatulco should take about 18 hours.
***
Hi Lee,
I love your articles and always look forward to reading them. On May 10th you answered "Jack" on his question regarding whether he would lose his Social Security benefits if he were to give up his citizenship… (at the age of 80!). Your answer was no, that he could continue to receive his benefits.
Does Medicare come under that benefit? Can you continue being covered under Medicare if you give up your citizenship?
I am a dual citizen (U.S. and Canada) and I am finding that filing and paying my U.S. taxes keeps getting more complicated and costly every year. My residency is Canada and I love living in British Colombia, so my U.S. connection is in question as the years go by.
I know as you get older that health coverage (even BUPA) becomes almost impossible to obtain. Your answer will really help me in making this very difficult decision.
TD
Vancouver, Canada
Your eligibility for Medicare hinges on your eligibility for Social Security, so you'd be eligible as a non-citizen.
Getting care abroad, however, is difficult, and the cases in which you can do that are narrowly defined. For example, you can obtain treatment in Canada if you need care while you're driving from Alaska to a continental state through Canada… or if you live in a border state and the closest medical facility is in Mexico or Canada. But generally speaking, you can't get Medicare services abroad.
That said, many eligible Canadian and Mexican residents drive across the border to obtain Medicare services, so you could continue doing that as a non-citizen.
Have a question? You can write to Lee here.