Plus: Buying With Your 401k More On Daniel Ortega
If you're paying attention to the news these days, you've heard plenty about the Zika virus. It's just one of many mosquito-borne diseases, and some—like malaria, yellow fever, and dengue—can be far worse than Zika. Dengue alone accounts for 25,000 deaths per year. And Zika seems to be spreading everywhere. That is, everywhere but up.
That's right… you can escape Zika (and all of its nasty companions) by living at an altitude greater than 6,500 feet (2,000 meters).
In the Americas, we have a lot of good options for living at this altitude, from Alaska to Chile.
And if you're near the equator, you have an added bonus, you can enjoy year-round, spring-like temperatures with little seasonal variation. This means you can come to your home abroad at any time of the year and enjoy the same even temperatures. You'll save plenty on heat and air-conditioning.
There are many good options for life above the Zika line. Here are three of my favorite expat venues over 6,500 feet.
Bogotá, Colombia: A World Capital With Quality And Diverse Living Options
On my first visit to Colombia's capital, frankly, my expectations were low… but I was in for a surprise. I found Bogotá to be a great venue for city living that was clean, safe, and cheerful. In fact, some of Bogotá's sectors are among the best I've seen for city living in Latin America.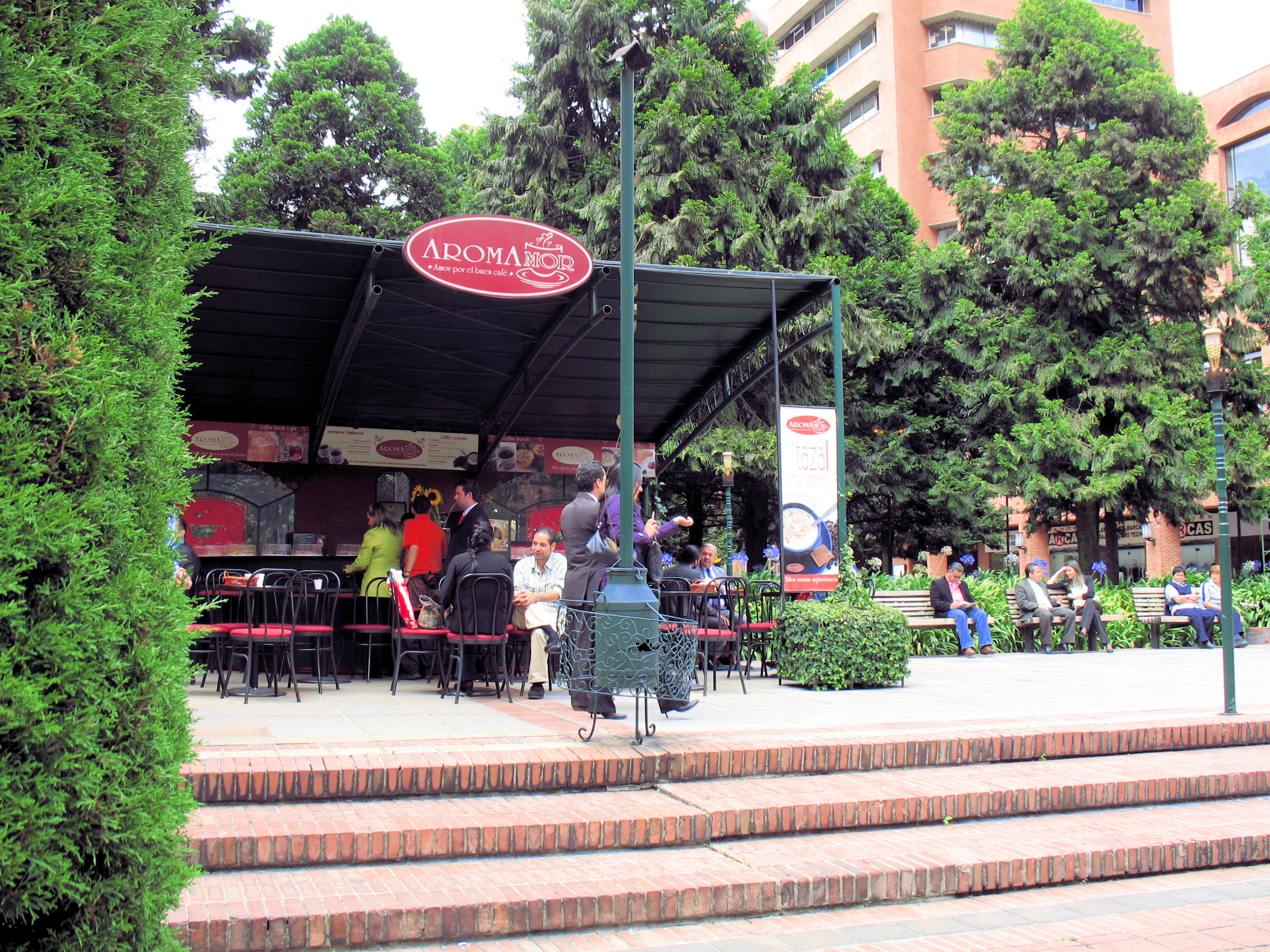 Bogotá has some of the best sectors for city living
Bogotá sits in the Colombian Andes on a high, mountain-rimmed plateau, at an elevation of about 2,640 meters (8,650 feet). Its 8 million residents enjoy spring-like weather, with highs around 70° and lows in the 50s (about 22°C and 12°C). The seasonal temperature variation is less than one degree.The city has a broad appeal for expats, with a good selection of diverse living options. For example, you could enjoy the fine dining and cafés of upscale sectors like El Chicó and Rosales… or live in the heart of the action, with the lively and energetic Latino feel in El Nogal or Chapinero (while spending a bit less money). By Colombian standards prices are somewhat high in Bogotá, which has the highest cost per square meter in Colombia. But by international standards it's quite reasonable… especially for a world capital city.
Zika, yellow fever, and malaria are faraway concepts here… things that exist at much lower elevations.

A two-bedroom, two-bath apartment in the upscale neighborhood of El Chicó has 125 square meters (1,345 square feet) of living space, with two garage spaces. Built in 2008, the apartment is arranged on two levels, with high-grade finishes, including wood floors and granite counters. The asking price is US$241,000 (799 million pesos at today's exchange rate of 2,905 pesos per U.S. dollar). This comes out to US$1,928 per square meter.

In Los Rosales, we found an 89-square-meter (958-square-foot), two-level apartment on the market with two bedrooms, two full bathrooms, a fire place in the living room, generous-sized kitchen, and two garage spaces. The asking price is US$235,800 (at today's exchange rate 685 million pesos). That's US$2,650 per square meter.

A seventh-floor penthouse in Chapinero has beautiful city views, with lots of glass and tropical hardwoods. The 170-square-meter (1,829-square-foot) apartment has three bedrooms, three full baths, and an underground garage space for the asking price of US$265,100 (770 million pesos). This one is US$1,559 per square meter.
Arequipa, Peru: Sparkling In The Strong Andean Sunshine
Arequipa is Peru's second largest city and third largest tourist destination. Due to its beautifully restored and maintained historic center, it was named a UNESCO World Heritage Site in 2000.
It's known as the Ciudad Blanca, or "White City," because many of the buildings are built using sillar, a white stone block made from volcanic rock found in the area. The effect of all this white is a sense of brilliance in the strong Andean sun.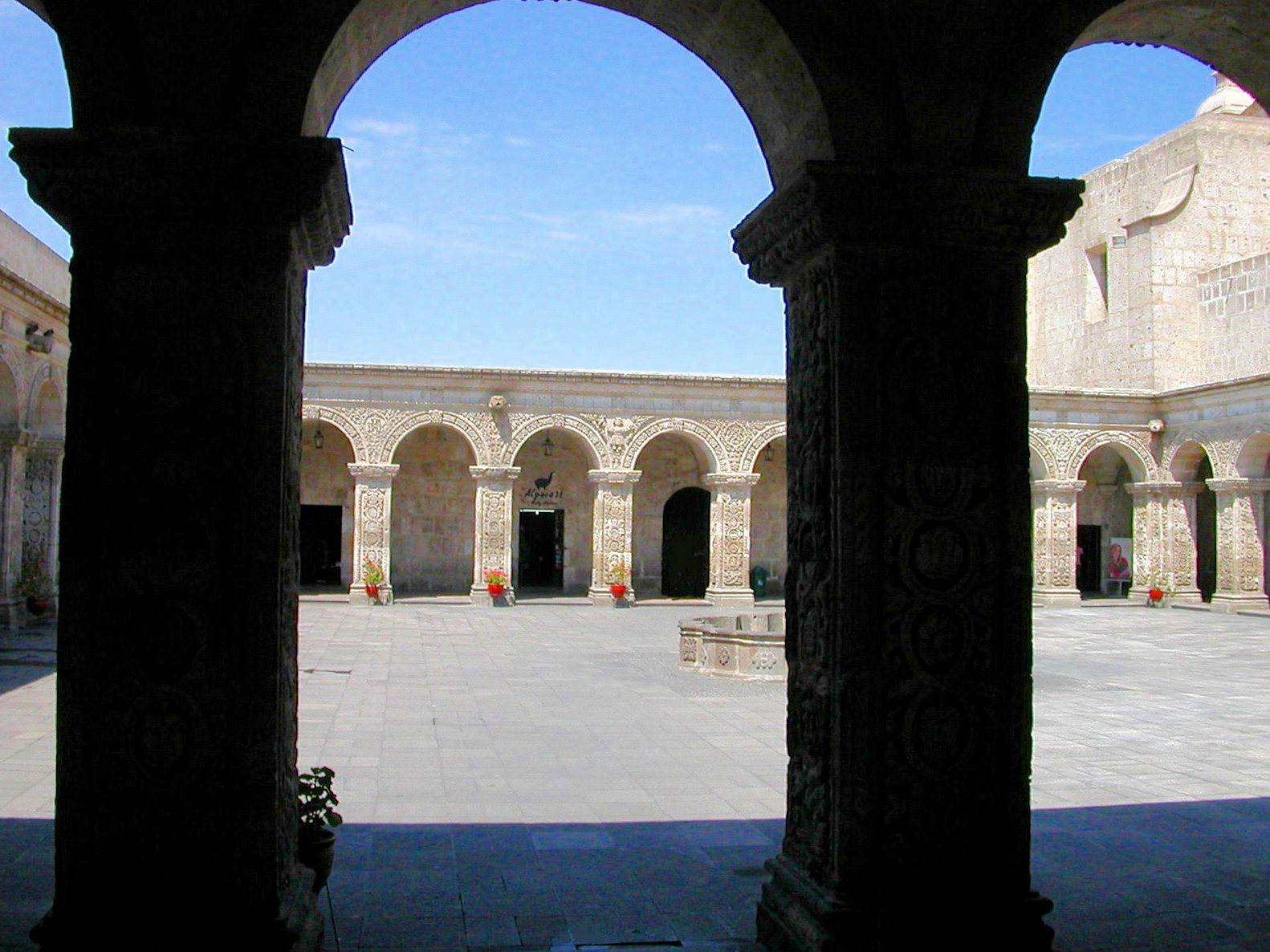 One of many large colonial properties in Arequipa's historic center
The architecture has a strong Moorish influence. Construction quality is good here compared to what I've seen in other colonial cities due to the use of sillar for older buildings (instead of adobe, which is made from earth and used in the newer buildings), in order to withstand earthquakes. Arequipa sits at an altitude of 7,600 feet (2,300 meters), well out of the mosquito danger zone. The rainy season here is from January to March, but it rains very little… about half as much as the deserts around Phoenix. The average daily high temperature is about 71°, while the average low is around 44° (22°C and 7°C), with almost no seasonal variation. For a real estate buy, I like most areas in the historic center… although I'd avoid the blocks immediately around the main square, due to the heavy tourist traffic. There are also a number of good residential areas outside the historic center, such as the Cayma district.

A two-story, single-family home with 175 square meters (1,883 square feet) of living area includes five bedrooms, two bathrooms, and a maid's quarters. The property is located near a city park, and it has a small fenced garden. The asking price is US$173,600 (576,300 soles at today's exchange rate of 3.32 soles per U.S. dollar). That's US$992 per square meter, well into bargain territory.

A modern apartment in the exclusive Cayma neighborhood has 196 square meters (2,109 square feet) of living area with three bedrooms, four bathrooms, laundry room, maid's quarters, two garage spaces, and 24-hour security. The asking price is US$233,800 (776,310 soles at today's exchange rate).
The nearest Zika mosquito is hours away from Arequipa… by air.
Puebla, Mexico: My Top Pick For Mexican Colonial Cities
This is my favorite city in Mexico, even though it's not well-known on the "retire overseas" circuit… actually, it's probably my favorite because it's not well-known on the retire overseas circuit.
Also, properties here are a serious bargain.
Puebla is one of the most impressive Spanish colonial environments you'll find in the Americas, remarkable because it's a real city, not one that caters mostly to tourism. It's a town of around 2.5 million people that still manages to feel like a small community in many ways.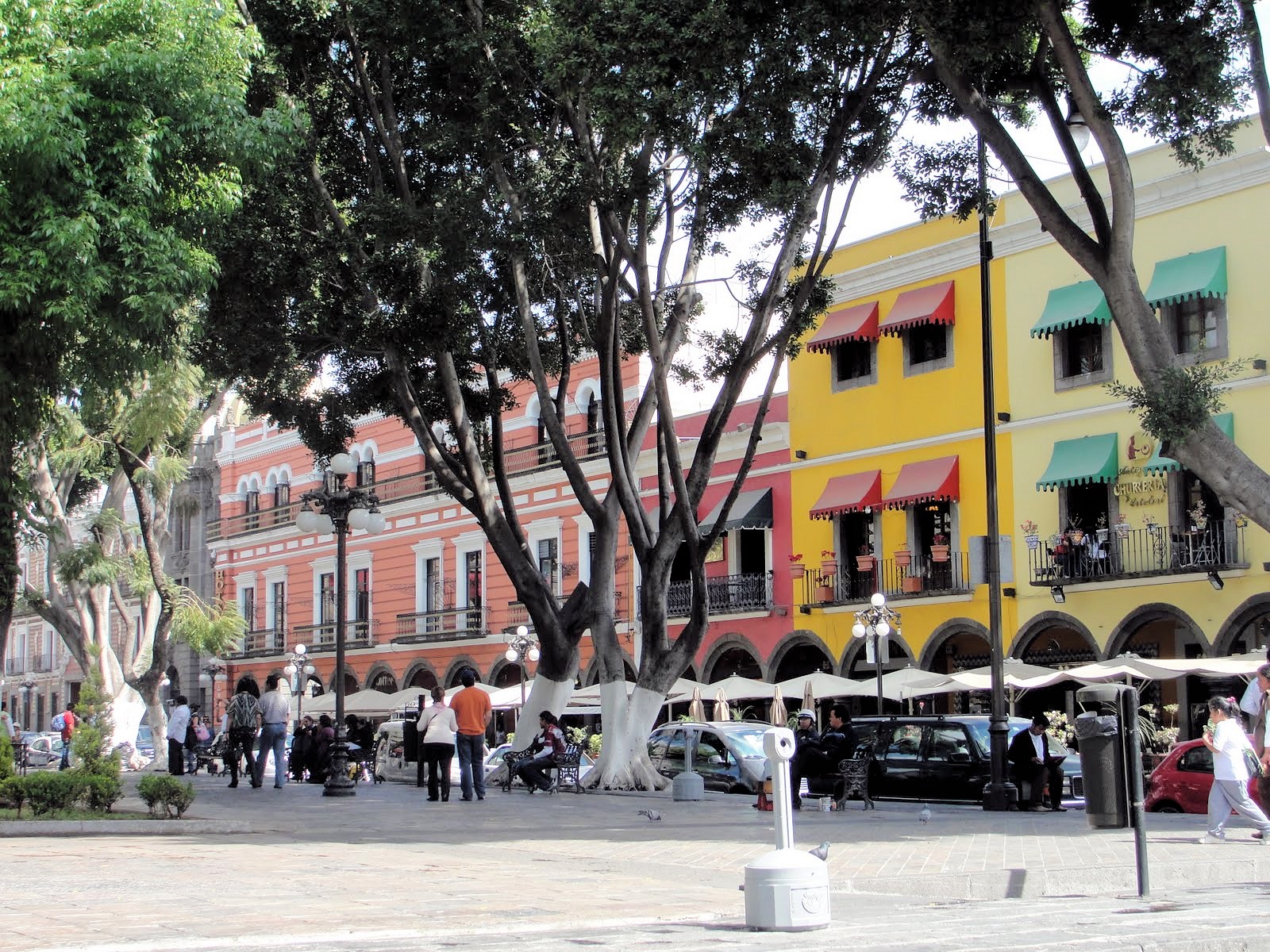 Puebla's large zócalo is lined with sidewalk cafés
Among international travelers, Puebla is noted for its famous Talavera pottery, as well as for its mole poblano… a thick, dark sauce made from toasted ground chili peppers, spices, chocolate, and about 25 other ingredients.The zócalo (town square) is one of the best in Mexico, an entire city block lined with sidewalk cafés and shops hidden behind the classic portales (arches) common to the squares of many colonial cities.The sheer size of Puebla's historic center—and its state of preservation—make it unusual in Spanish America and led to Puebla's designation as a UNESCO World Heritage Site in 1987. There are over 1,000 colonial buildings downtown. The cathedral is magnificent, and you'll find over 70 other beautiful churches in the historic center alone.
Puebla sits at an altitude of about 7,000 feet (2,135 meters), well out of the dangerous mosquito range. The average high temperature in Puebla is 77° (25°C), with a seasonal variation of about plus or minus 5°F (2.77 °C). Overnight lows average 49° (9.5°C)
For many expats, the weather is perfect.
There are few American retirees in Puebla. In fact, if it weren't for family connections, I may not have made it here myself. This lack of a large American or Canadian expat community will be a positive for some and a negative for others… but it does create the feeling that you're in traditional old Mexico.
And as for mosquitos? We didn't even have screens on our windows in Puebla.
The prices here are surprisingly low, even near the zócalo and cathedral. This is partly because homes are priced in pesos—unlike the better known tourist and expat haunts—which gives dollar holders a tremendous advantage at today's exchange rates.

A brand-new home here has 201 square meters (2,163 square feet) of living space, including three bedrooms, three and one half bathrooms, a double carport, a maid's quarters, and a rooftop terrace. The asking price is US$93,500 (1.7 million pesos at today's exchange rate of 18.17 pesos per U.S. dollar). That is only US$465 per square meter.

A contemporary-style home located in a gated community is listed for US$159,500 (2.9 million pesos). This property has three bedrooms, two full baths, one half bath, and 319 square meters (3,432 square feet) of living area. Also included are maid's quarters, a family room, and a three car garage. This one comes out to US$500 per square meter.

A stunning country home in Cholula has two stories, with 429 square meters (4,616 square feet) of living area, including three bedrooms, four full bathrooms, one half bath, and maid's quarters. The house is finished in an elegant, rustic style with Talavera tiles in the kitchen, baths, and barbecue area. The property has a spacious garden with barbecue and covered parking for three cars. The asking price is just US$198,000 (3.6 million pesos).
So forget the Zika virus, and all of the other nasty diseases that mosquitos can bring. Consider living at higher altitudes with spring-like weather, year-round gentle temperatures, and screen-free living.
Lee Harrison
Editor, Overseas Property Alert
***
Letters To The Editor
Lee,
I have a self-directed 401k plan, but it's under my business, as a 401k Trust LLC. Do I have to set up a separate LLC to purchase property overseas?
Thanks,
Brian
All solo-401k plans are under a business by their nature. Unlike IRAs, you can't set up a 401k as a private individual, only as a business owner. That's why you need to have some self-employment income to create one.
But given that you have one for your business, there is no need to set up a separate LLC for buying a property overseas. The practice of setting up a corresponding LLC is common with IRAs in order to circumvent the custodian's approval process. With a solo-401k, you're the custodian (called a trustee).
So if you don't need an LLC for any other reason, there's no need to create one just to purchase a property. When buying property abroad I write a check directly from my 401k to the seller.
Remember though, the country you're buying in may not recognize your solo-401k as an entity that can own property. If that's the case, it may be necessary to create an LLC (or other structure) on the foreign end.
***
Lee,
Do you have a recommendation for an attorney in Puerto Vallarta? We plan to make an investment there and need an English speaking attorney to review the documents.
Thanks!
Cathy
The attorney we use in Puerto Vallarta is Cointa Raviela. For more information, get in touch here.
***
Dear Lee,
Thank you for the erudite and well-commented article on Nicaragua.
You and I see eye to eye on this. I think President Ortega has done wonders for this wonderful country that we plan to call home.
Nobody has written such a well-expressed article on Ortega. We were just in Nicaragua in July and had opportunity to speak with many people (both Nicaraguans and foreigners). The reaction to Daniel Ortega continues to be more than positive.
Rosario Murillo is great, with the welfare of the people at heart. We have more problems in Miami with Zika than Nicaragua has had… they jumped to action immediately at her call. She will make a great vice president.
The United States has always had a phobia of "red/pink" and so Ortega will remain the bad boy. But he is bringing Nicaragua into the 21st century!
We know what a special place Nicaragua is!
Thank you,
Felice
Have a question? You can write to Lee here.