Join a World Full of Fun, Adventure, and Profit!
The Overseas Property Alert is brought to you by a team with nearly 80 years of experience with investing and owning property overseas.
The Overseas Property Alert is a weekly dispatch from our far-flung network of editors, experts, friends, and advisors. Find out about the best opportunities for international investing and owning, and managing real estate around the world.
The Overseas Property Alert is a completely FREE service.
Find out more about the Overseas Property Alert here.
The Team Behind 

Overseas Property Alert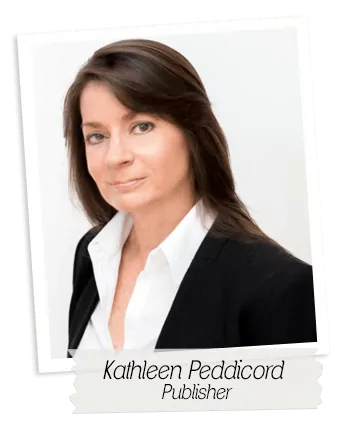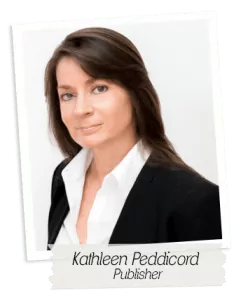 Overseas Property Alert is a publication of Live and Invest Overseas. Live and Invest Overseas was founded by Kathleen Peddicord, who has been covering the international living and investing beat for over 30 years. Kathleen has more experience researching and reporting on top opportunities for living well, investing for profit, doing business, and owning real estate around the world than anyone else you'll find, and is the recognized live, invest, and retire overseas expert.
Kathleen has traveled to more than 70 countries, established businesses in 7, and invested in property in 26 countries. Thanks to these adventures abroad, Kathleen has been able to assemble an unparalleled network of global contacts, colleagues, friends, experts, resources, expats, and advisors. This team, with many decades of combined experience, is on the move continuously in search of opportunity.
Their insider, from-the-scene reports, dispatches, tips, recommendations, discoveries, and insights are delivered to Overseas Property Alert readers every week.
Your FREE Research Reports Are Waiting
No Spam Policy. Privacy Guaranteed.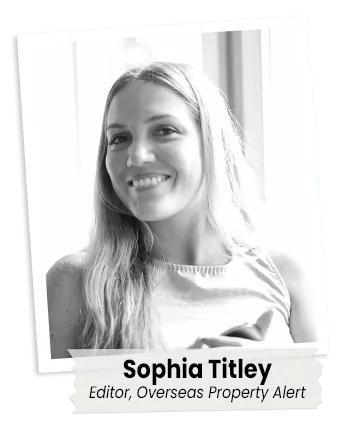 Editor, Overseas Property Alert, GPA
After more than five years of scouting lifestyle havens and investment markets for Live And Invest Overseas, Sophia Titley was handpicked by Lief to become Overseas Property Alert Editor She's driven by the same ambition to internationalize her life that kicked off Lief's early investment career… and led to the well-diversified portfolio that he enjoys today. A born-and-raised expat who has traveled to more than 50 countries, Sophia brings an international perspective to bear as she scours the globe for opportunity. She reveals her market assessments and boots-on-the-ground intel in Overseas Property Alert.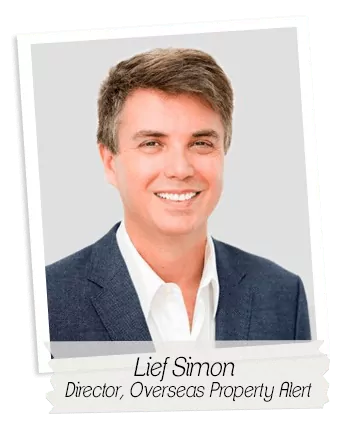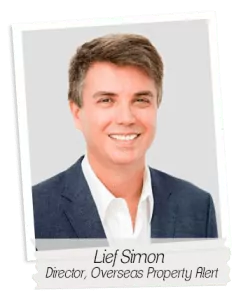 Lief Simon is the Director of Overseas Property Alert. Lief has lived and worked on 5 continents and traveled to more than
70 countries. His real estate investing experience began more than 20 years ago with a multi-unit building in Chicago.
After selling that building for a leveraged total return of more than
1,800% in 2 ½ years, Lief began to diversify internationally. In the
two decades since, Lief has personally purchased more than 45
properties, investing in 26 different countries around the world. He has developed land, managed rentals, and flipped pre-construction buys.
Lief has more experience buying and profiting from real estate around the world than any other individual investor you're likely to find anywhere.
See for yourself… subscribe to Overseas Property Alert!
Sign up today and you'll receive the FREE report, 10 Things You Must Know Before Buying Property Overseas In 2023 for immediate download. Just sign up for the FREE Overseas Property Alert today!