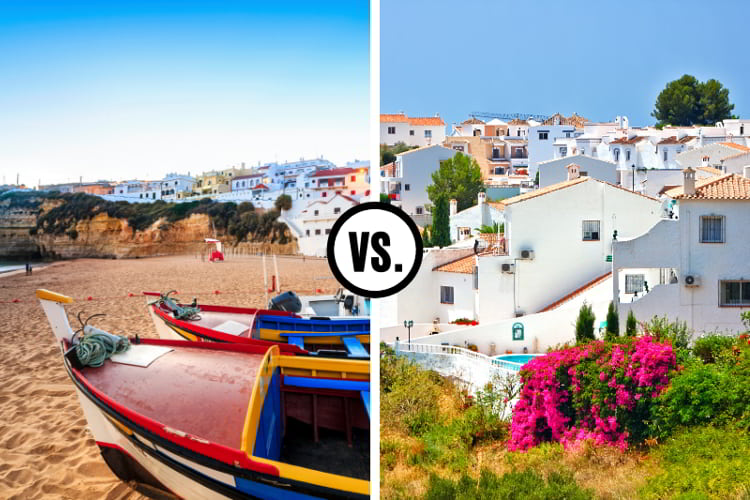 When it comes to sun, sea, and sand, southern Europe offers two attractive options on its warm, southern coastline—Portugal's Algarve and Spain's Costa del Sol. Each share a similar history of Roman and Moorish patrimony, excellent fresh seafood, and sunny idyllic climates. Owning property and living in either of these locations is a dream for almost anyone.
The property markets of the two regions differ in both value and affordability, with the Algarve being a better choice for those who want to live in the sunshine.
Let's take a look.
Costa Del Sol

Costa del Sol is located on the southern coastal area of Spain's Andalucía region. It's bordered by the busy towns of Nerja and Marbella, with Málaga as its centerpiece. As an American expat living in Portugal's Algarve for three years now, I have an easy two-hour drive to Spain's Costa del Sol. The scenery is stunning, with mountains rising dramatically out of the sea.
Costa del Sol became a tourist haven early on and, unfortunately, tourists, expats, and property developers flooded the region. Builders erected hundreds of thousands of …
Portugal's Algarve Versus Spain's Costa Del Sol—Finding The Best ValueRead More »