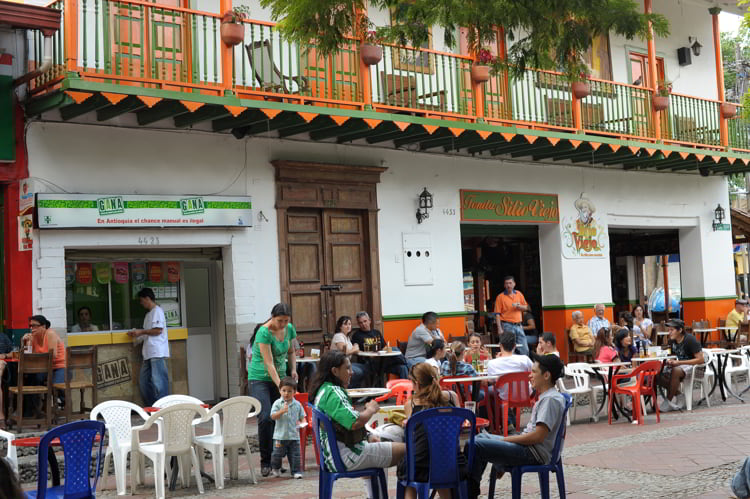 Take Two Steps Back In Time From Medellín
Sabaneta lies at the southern end of the Aburrá Valley and is 1 of 10 municipalities in the Medellín metropolitan area. It's also the smallest municipality in all of Colombia, with an area of just 5.8 square miles (15 square kilometers).
Sabaneta is a medium-sized town… but its friendliness and closeness convey the feeling of a village.
Like the whole Medellín area, Sabaneta enjoys arguably the world's best weather. Average high temperatures are in the upper-70s to low-80s, with lows in the 60s, all year (that's 27˚C and 17˚C). No heat, no air conditioning, and no screens on the windows, thanks to the 5,200-foot (1,585-meter) altitude.
Sabaneta is about as unlike Medellín as you can get in the realm of Colombian cities. The pace here is slow and laid-back. As opposed to Medellín's modern, energetic feel, Sabaneta feels like small-town Latin America… and like a community. There are a number of high-rises sprouting up around town—and even within town—but mostly you'll find clean streets, friendly …
Sabaneta, Colombia: The Perfect Small Town LivingRead More »