7 Top Golf Spots For Fun And Profit
I owe you an apology.
Since becoming editor here at OPA, I've covered plenty of sunny beach escapes and charming cities where you could own a second home or investment property.
But I've never talked about golf. At least, not in a direct way…
Of course, there is overlap. Many of the places we talk about regularly here have access to golf. But today, I'd like to focus on the top places to take your clubs overseas—or cash in on the international golfing set…
Even if you're not a golfer, remember that golf resorts typically come with top amenities (like luxurious spas and multiple swimming pools) and are often on the coast—so there's plenty for non-golfers or trailing families to enjoy. And, while the beach-loving crowds disappear in the off season, your golf property can continue to see footfall year round.
Following are some of the top spots in the world to think about if you'd like to live or invest in a golf property…
1. Algarve, Portugal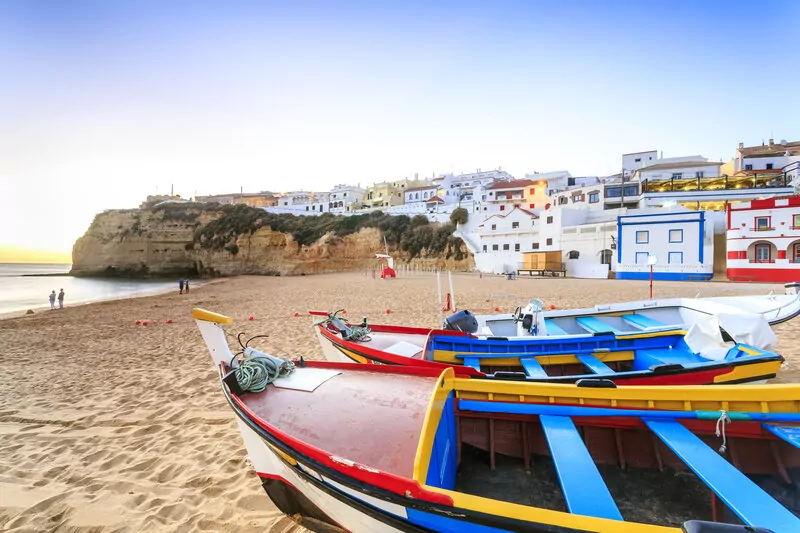 In 2014, the World Travel Awards named Portugal as Europe's best golf destination. For the best selection of courses, the Algarve is the place to head—it's said the area has the most courses per capita in the world. Hundreds of thousands of visitors are attracted every year to the more than 40 golf courses dotted along a stretch of little more than 75 miles. Most course designs take advantage of the dramatic ocean views of the region.
One top spot to consider along this coast is the town of Tavira—winner of our 2021 Annual Overseas Retirement Index. Tavira has some excellent courses, including the sister champion courses of Quinta de Cima and Quinta da Ria Golf, designed by American architect Rocky Roquemore.
Four kilometers outside Tavira, in a national park within easy reach of the sister courses, I found a two-bed, 133-square-meter apartment for 250,000 euros (US$302,000) and a one-bed, 56-square-meter unit for 149,000 euros (US$180,015).
2. Cyprus and Northern Cyprus
U.K. golfing magazine National Club Golfer recently wrote:
"Sun-kissed Cyprus is the most delightful place to holiday all year round, but when it really stands out from the crowd is during the European winter, when it is just about the nearest destination from home that offers guaranteed warmth and sunshine."
Of course, North Americans will have to travel farther to get here than the British, but the relaxed pace of life in this part of the Mediterranean may be just the therapy you need.
Near the historic town of Paphos on the western shores, you'll find the Nick Faldo-designed Eléa Estate Golf Club, as well as the esteemed Secret Valley Golf Resort and Aphrodite Hills Resort. Villas at Aphrodite Hills are in the six-figure price range, but resale apartments start from 157,500 euros (US$190,330).
As we've spoken about before, if you're interested in an investment on the island, you can find more affordable property in Northern Cyprus.
Today's Golfer magazine writes: "Golf is rapidly growing in North Cyprus, and no wonder. The excellent climate means that keen golfers can play all year round. It is an ideal destination for the travelling golfer and is beginning to emerge as a draw for golfers across Europe."
For serious golfers, Korenium Golf & Beach Resort is the only place to tee off up north, but more golf resorts are planned. In a development we know of, just a three-minute drive from Korenium (with shuttle service available), you can buy a one-bed apartment for as little as 49,950 GBP (approximately US$69,650). Get in touch here for more details.
3. Panama City, Panama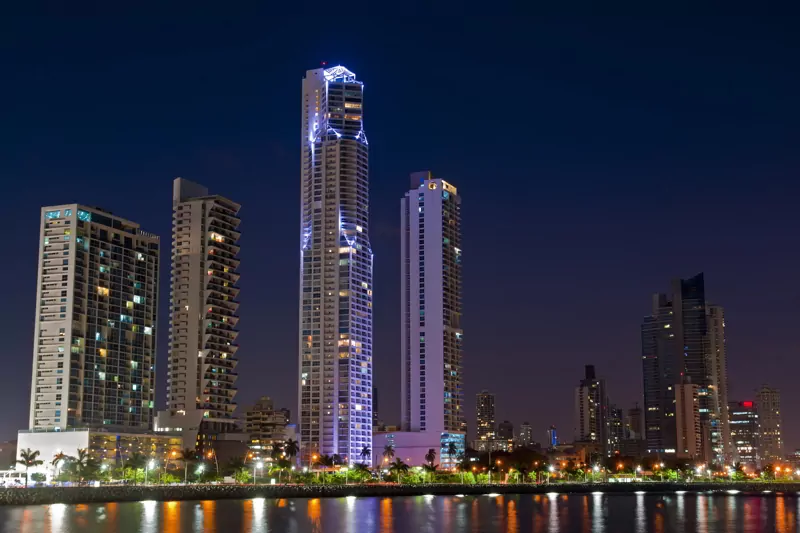 Until about 10 years ago, Panama was a one-course country. The only course was built in 1932 and lorded over by Panama's elite. It was, and remains, a members-only facility with six-figure sign-up fees.
The good news is that there are four more golf courses in close proximity to the capital and five more scattered across the country. Panama City with year-round warm weather and daily flights from the United States can finally add "golf destination" to its impressive calling card.
Costa del Este is a brand-new part of Panama City that has been designed to mimic an American town. Here you'll find the Jack Nicklaus-designed Santa Maria Golf & Country Club. It's less than 15 minutes from Tocumen International Airport and has views of the Panama skyline from the course. Just a few minutes from Santa Maria, in a state-of-the-art complex close to all amenities, you can buy a brand-new, 50-square-meter apartment for US$185,000.
4. Murcia, Spain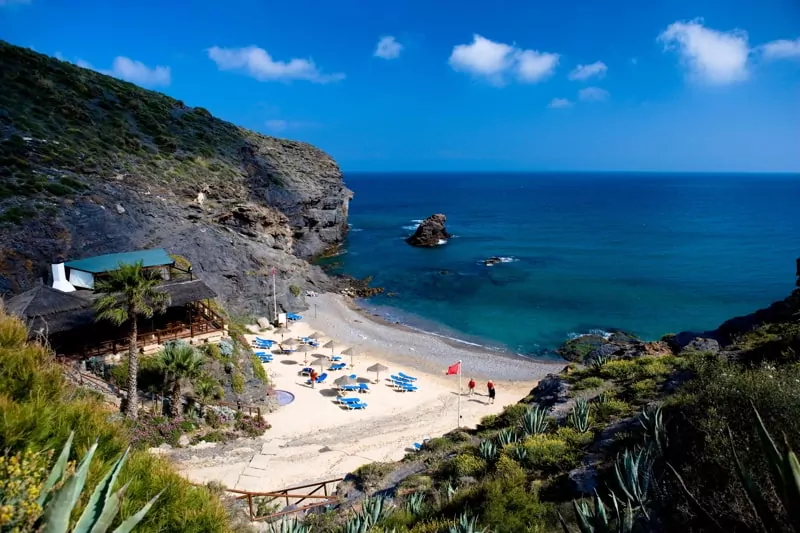 Most of Spain's golf courses are on the country's southern shores, especially around Malaga and the Costa del Sol. But the southeast, especially around the Murcia region, is an area that shouldn't be overlooked…
Here you'll find the lesser-known Costa Cálida—a 250-kilometer stretch of Mediterranean coastline with its own micro-climate. In October and November, you could enjoy comfortable highs of 70°F to 80°F without the summer crowds.
Villas on the coast here start from 500,000 euros, but, farther inland, you can find apartments starting below 100,000 euros—you'd be away from the beach crowds and within easy distance of some historic towns. An agent we're working with in Murcia has brought an affordable golf property to our attention. I'll have a full report for you in a future issue.
5. Hua Hin, Thailand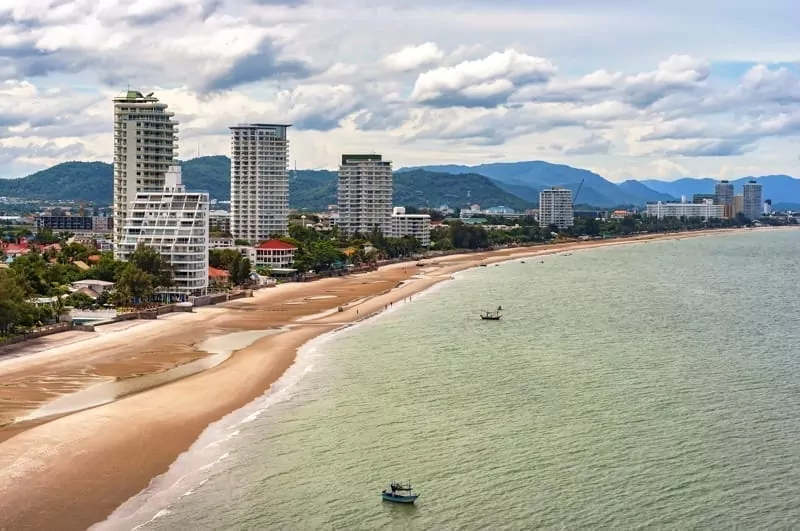 Golf is an important industry in Thailand and the country has some 250 courses. In fact, golf is so vital to the country's tourism revenue that the government recently approved six "GQ" (golf quarantine) hotels where foreign visitors could play a round throughout their two-week isolation period. Golf also has a place in the country's Golden Visa program. Foreigners who hold an "Elite Ultimate Privilege" visa qualify for 24 golf or spa visits annually.
One of our favorite parts of the country is Hua Hin. This coastal resort is about 225 kilometers from Bangkok—close enough to the capital to avail of its amenities but far enough away to be removed from its chaos. Since the 1920s, Hua Hin is the summer home of Thailand's royal family. It offers visitors and residents a wide selection of restaurants, internationally accredited medical care, and at least nine golf courses in close proximity.
Thousands of foreign investors and expats have invested in Hua Hin real estate. Around the golf courses, you'll find modern and secure gated communities. I found a 260-square-meter, four-bed home on the grounds of Palm Hills Golf Club for 4.95 million Thai baht (US$163,175).
6. Dominican Republic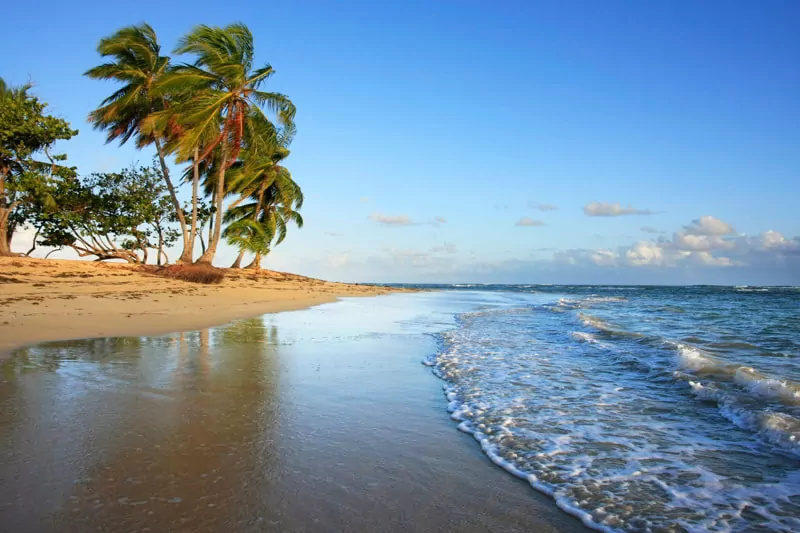 From the Pete Dye-designed Teeth of the Dog course in the luxury resort of Casa de Campo to Jack Nicklaus' Punta Espada in Punta Cana, the Dominican Republic has emerged as a golfing hotspot in the Caribbean. The country boasts 26 courses, most of which are on its southern shores close to Punta Cana. This area is also the most expensive part of the island in terms of real estate, so you're unlikely to find any true bargains. Average price for a villa at Casa de Campo is US$1.5 million. New one-bed apartments start from around US$180,000.
Better to focus on the capital city of Santo Domingo. The city has a number of courses in close range, including the Santo Domingo Country Club, and you're 90 minutes to the internationally-acclaimed Teeth of the Dog. Average price for a two- or three-bed home in Santo Domingo is US$150,000. You can also find renovated apartments in the city's attractive old town for as little as US$68,000.
7. Mazatlán, Mexico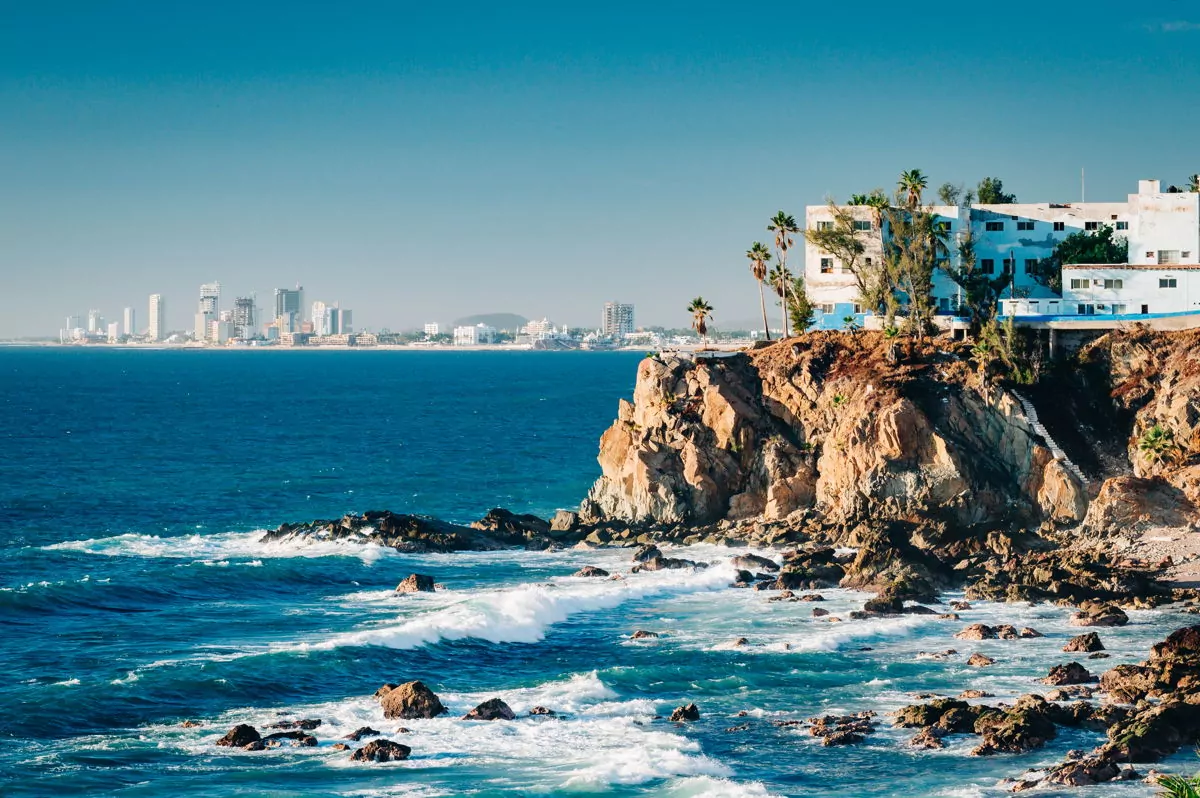 Mexico has excellent courses on both its Caribbean and Pacific sides, but it's the Pacific courses that dominate awards lists. For 2021, The Dunes in Cabo San Lucas came first in Golfweek's top 50 golf courses in the Caribbean, Mexico, and Central America. Two courses in Puerto Vallarta also made the list.
Mazatlán is one of our favorite cities on the Pacific coast. Right across the gulf from Cabo San Lucas, golf is a big draw for both visitors and expats in this colonial city. It boasts a number of top courses, including a Robert Trent Jones course right on the Pacific and a David Fleming course at the marina.
To stay close to the best golf, Mazatlán's marina district is the place to be—it's an exclusive area with some mature neighborhoods and a handful of restaurants and cafés. To give you an idea of prices here, you can buy a two-bed apartment in a brand-new development for $3.56 million pesos (US$170,500). A three-bed, oceanfront condo in a development of golf residences is asking US$289,000. For current opportunities in Mazatlán, you can get in touch with our recommended agent on the ground here.
Lynn Mulvihill
Editor, Overseas Property Alert