Sophisticated Caribbean—Your Second Home In The Sun From US$70,000
If you dream of white sands, turquoise waters, and year-round sunshine… but crossed the Caribbean off your list because you thought it was beyond your budget… then it's time to revisit your plan…
We've talked about affordable Caribbean options here before—like Belize's Ambergris Caye, for instance. But if you're looking for a place that serves up more than powder sand between your toes, then today's destination could be your ticket—not just for its superior lifestyle, but for what we see as the best bang for your buck in the Caribbean. From real estate to the general cost of living, prices across the board appear more Latin American than Caribbean. You could live well here on your monthly Social Security check alone.
The haven I'm talking about is the Dominican Republic. And, we've identified two top options here that serve both live- and invest-overseas agendas. But before I introduce you to them both, let's take a look at the big picture of what the Dominican Republic has to offer…
Why Live Or Invest In The Dominican Republic?
The final landing place of Columbus and his crew on their grand discovery tour of the New World, today the Dominican Republic, is a place where you can:
Live well on US$1,660 a month (and enjoy extras like a maid and gardener)…
Own a three-bed home just off the beach from as little as US$244,000 (or an apartment for less than US$100,000)…
Enjoy year-round warm weather—most days here are sunny with clear blue skies. The average high is 87° F, with an average low of 73° F…
Embrace the best of Caribbean living but also have first-world amenities and entertainment nearby…
Enjoy an instant welcome in a country that embraces (and rewards) foreign investors and retirees. Expats here tell us that locals here will go out of their way to help you and never expect anything in return…
Take advantage of an easy path to residency—with the opportunity to acquire a second passport in as little as six months…
Access high-quality and affordable medical care (and cheaper health insurance)…
Of course, the Dominican Republic isn't entirely new to Americans. Over the past decade, a growing number of honeymooners, spring-breakers, golfers, and couples seeking five-star luxury have been vacationing in the all-inclusive resorts of Punta Cana.
Meanwhile, backpackers and adventurers trek through the jungle, race down white-water rapids, and let loose in the party towns of Sosua and Cabarete. So much so, that in 2019, the DR snatched the accolade of number-one tourist destination from Cancún during the Thanksgiving travel period.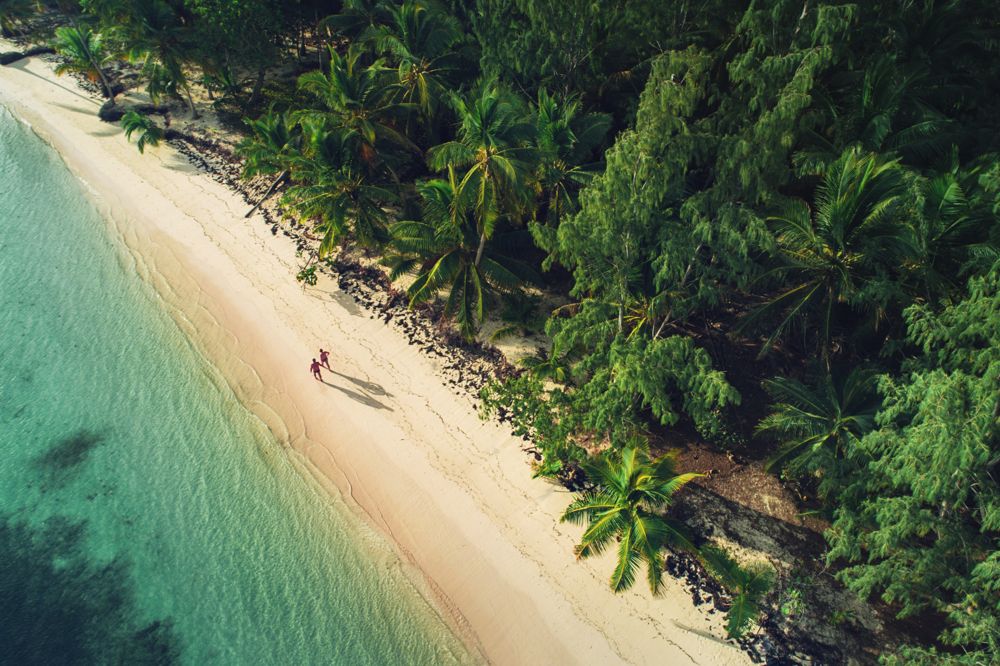 But that's not the whole story of this island nation. Beyond the resorts and jungles are eclectic fishing villages and towns offering a wonderful lifestyle to those wanting to stick around longer.
As I said, two destinations stand out in this Caribbean outpost right now…
1. Santo Domingo
Established in 1496 by Christopher Columbus' brother Bartholomew, Santo Domingo is the oldest European city in the Americas and the capital of Spain's first colony in this part of the world.
In colonial Santo Domingo, the Columbuses built a customs house, a hospital, a cathedral, a university, a library… everything required to launch a new Spain.
Today, Santo Domingo, capital of the country with one of the fastest-growing economies in Latin America, is chasing a new prosperity. Recently opened are a JW Marriott, an Embassy Suites by Hilton, and an InterContinental. Once the world gets back traveling, we can expect to see the city's streets and harbor buzz like before.
Tourist growth over the past decade has translated into impressive infrastructure improvements in and around the capital, as well as the continual development of new and better services, amenities, and conveniences. As a result, Santo Domingo is the most impressive Spanish-colonial city in the Americas now supported by all modern conveniences (everything from a new 911 service to new shopping malls, movie theaters, and five-star restaurants), making it a better place to think about spending time.
For the expat, it offers the best of island living with the opportunity to take in an opera… go to the game (béisbol is a national obsession)… play a round of golf… indulge in some retail therapy… and experience fine dining.
Foreign investors tend to get distracted by Punta Cana. But it is actually here in the capital city that you'll find the strongest market.
Santo Domingo boasts more consistent and higher rates of occupancy than the DR's beach resorts because it attracts tourists and business travelers alike. In recent years, property appreciation was an average 10%, while rental yields hang around 9%.
Average price in the city is US$1,550 a square meter. In the Zona Colonial, a UNESCO World Heritage site, you can find renovated units in Spanish-colonial buildings at a competitive price. One small project we know has a number of renovated units on offer from just below US$70,000. We'll have more details on this project soon.
2. Las Terrenas
Two hours northeast of Santo Domingo, along the highway leading to the Samaná peninsula, is the little beach town of Las Terrenas. This is the area we've identified as offering the best expat lifestyle in the country, as well as holding attractive opportunities for the investor.
What sets Las Terrenas apart in the DR—and possibly from any beach town in the world—is its sophisticated lifestyle. This is a town that was settled by the French in the 1970s. Their descendants are now the ones helping to manage and run the town, along with the British, Italian, and German expats that followed over the years. This explains the pâtisserie-baked pains au chocolat, fine French and Italian wines, authentic German sausages and beer, Swiss cheeses, and real American cheeseburgers you'll find around town.
In fact, if you love the thought of European life, but would rather be within a two-hour hop of the U.S. East Coast (and with better weather), then this could be the paradise you've been waiting for.
Las Terrenas, and its surrounding area, is a place that needs to be seen first-hand to be believed. International Business Times said of this place:
"When foreign tourists head to the Dominican Republic, they go to one of three places: Punta Cana, Puerto Plata, or Santo Domingo—and that's why you should head to the Samaná Peninsula! Equidistant from Punta Cana, Puerto Plata, and Santo Domingo, this North Coast peninsula boasts untouched beaches, soothing azure waters, and coconut-covered mountains that march down to the sea."
Recognizing the potential of the Samaná peninsula, former president Leonel Fernández focused his attention on developing the area during his two terms in office. It was during this time that the highway from Santo Domingo was completed while a massive marketing campaign launched the peninsula as the "Saint-Tropez of the Dominican Republic."
Still, Las Terrenas has managed to keep its traditional feel. Today's expats can appreciate this Caribbean beach town with its charming European influence… along with a first-class hospital, well-stocked supermarkets, and international schools that you don't normally expect to find in a Caribbean paradise.
Today, you can buy a condo close to one of Las Terrenas' most beautiful beaches from US$94,000. Villas start from under US$200,000. And, if you'd prefer to build your own dream home, ocean-view lots start as low as US$30 to US$40 a square meter… while building packages for a two-bedroom villa start from US$160,000. Rental returns on the best beachfront units we've seen are generally in the 6% to 10% range.
Bottom line, both locations have a lot to offer. Where you choose depends on your own investment or lifestyle goals. And, bear in mind that from the cultural surroundings of Santo Domingo, you're just two hours from the top beaches of Las Terrenas… and vice versa.
We're keeping in touch with our insiders on the ground to bring you some of the best opportunities this haven has to offer. More updates to come soon…
Lynn Mulvihill
Editor, Overseas Property Alert