I'm delighted to be speaking to you today as the new editor of this Overseas Property Alert. Lynn Mulvihill is diversifying her role with Live And Invest Overseas… creating an opportunity for me to join the conversation.
I hope I can fill Lynn's shoes adequately and that my insights and recommendations for global property markets based on decades of living and working in the real estate industry around the world will be enlightening and even entertaining for you.
And, of course, profitable.
Before we go further, maybe I should take a minute to give you some idea who'll be behind these dispatches going forward…
I'm Irish. Studied business and law in University College Dublin before embarking on an eclectic career in real estate that has taken me from Ireland across Europe and then on to the Americas.
I've seen a lot, done a lot, and, boy, have I made a few mistakes along the way…
I've served as a director of real estate, oil and gas, and offshore corporate services companies… and I've built, scouted, bought, and sold all manner of properties…
And I've made and lost a few fortunes along the way…
The good news for you is that, after decades of property investing experience across the globe, I've learned from every misstep.
Now I want to share my hard-won wisdom.
I love the thrill of chasing a deal, I know the industry from both sides, and I've come to be able to spot the cowboy operators and grifters from across the street.
I'm back in my home county of Limerick, Ireland, these days… but my scouting boots are by the door.
I'll be on the road more than not.
As we like to say here at Live And Invest Overseas, the world is alive with opportunity for fun… and, most important to our purposes here, profit.
Over the coming weeks and months, I'll be bringing you the choicest hand-picked deals from the best developers operating in the markets most poised for growth across the globe…
And important, I'll be bringing you personally negotiated exclusive pricing, terms, and inventory.
We're living through historic times.
A turning-point era.
Offering enormous potential for those of us paying attention.
Let's begin our conversation in Panama… a market that we at Live And Invest Overseas have been heralding for more than two decades… that, in fact, we were the first to recommend…
And that offers more opportunity right now than ever.
Read on below…
Panama has long been recognized as one of the best—and easiest—options in the world for a backup residency.
When former President Ricardo Martinelli created the Friendly Nations program in 2012, any citizen of one of the countries on that list could get residency in Panama by opening a local bank account with just a US$5,000 deposit. Today, the list includes 50 nations—the United States and Canada among them.
However, the rules of the popular Friendly Nations residency changed in August. The program isn't as friendly at this point. It now requires a US$200,000 investment in real estate.
However, we have more news: On Oct. 15 last year, an Executive Decree created Panama's new Golden Visa program targeting nationals from countries not on the Friendly Nations list. With this new program, you can now invest US$300,000 in real estate in the country and qualify for immediate permanent residency.
That's the launch minimum. In October 2022, the minimum investment amount will jump to US$500,000.
A real estate investment isn't the only option available under this new Golden Visa program. You can put a minimum of US$500,000 in Panama's stock market or make a time deposit of US$750,000 in a Panamanian bank. All investment options for this new residency program must be held for at least five years.
One key difference between the two is that the Golden Visa grants you permanent residency from the start… while the Friendly Nations program now grants a two-year temporary residency before you can apply for permanent residency.
For the majority of North Americans, the Friendly Nations visa is probably the easier option for a backup residency. And, in many of the top places we recommend for living and investing in Panama, you'll find attractive options on the property market for less than US$300,000.
That said, if your budget is US$300,000 mark or more, and you're seeking something special as a second home or investment property, the Golden Visa is an avenue to consider.
To give you an idea of what you could buy in Panama for US$300,000 right now, I've dug up offerings from some of our favorite locations. Remember, US$300,000 is the minimum you'll need for the visa. Some of the listings below are asking more—but this gives you room to bargain and still walk away with instant (that is, permanent) backup residency…
In Panama City
An apartment on Avenida Balboa in the heart of the business district comes with one of the best views anywhere in Panama City. This property features top-of-the-line facilities such as spectacular terraces, porte-cochere entrance, spa with sauna, yoga and meditation gardens, fully equipped gym, infinity pool overlooking the bay, semi-private pool side cabanas and day beds, squash court, BBQ area, and an equipped business center with meeting room and multimedia facilities.
With an unobstructed ocean view from the living room and the master bedroom and a privileged location on Balboa Avenue, the most sought-after spot in the city of Panama, this apartment qualifies as a top-tier property.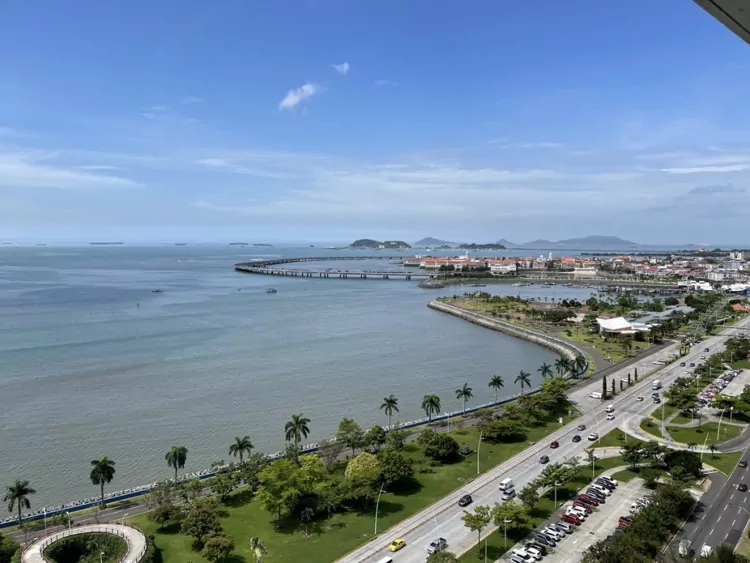 This 112-square-meter apartment is in the Element Boutique Condominium Complex. It has two bedrooms, two bathrooms, kitchen, and dining room and comes fully furnished. Price: US$310,000.
In Playa Bonita
If you want to be close to the heart of Panama City… but also on the beach… you have just one option: Playa Bonita.
Once you cross over the Bridge of the Americas, you'll soon come to the luxury Playa Bonita Residences.
This exclusive one-bedroom, one-and-a-half bath condominium is 103 square meters and comes with 24-hour security, pool, bar, gym, playground, restaurant, and spa.
With stunning views of the Pacific Ocean and the entrance to the Panama Canal, this property is located just 15 minutes away from Panama City.
Price: US$339,000.
In Coronado
Ninety minutes out the Pan-American Highway from Panama City, Coronado was among Panama's first resort developments and remains a top draw for expats, tourists, and weekenders from the city. The areas in and around Coronado provide lots of retail, health care, veterinarian, restaurant, pharmacy, and professional service options. Almost everything you need for life by the beach is here.
This three-bedroom, four-bathroom home is in a private complex and is only a few meters from the beach. Boasting 275 square meters of interior space, with access to swimming pools, tennis court, playgrounds, concierge, and security.
Price: US$300,000.
On The Azuero Peninsula
Panama's Azuero peninsula is an increasingly recognized destination among tourists, expats, retirees, and investors.
This house is situated on a hill overlooking the Pacific coast and is move-in ready. The property is located just 10 minutes from the town of Tonosi where you can find most services you might need. The area is known for great fishing, surfing, and diving.
With four bedrooms and two bathrooms, maid's quarters, terraces, and ocean views, plus a two-car garage, this property is definitely worth a look.
Price: US$350,000.
In Las Tablas
On the eastern side of the Azuero Peninsula, Las Tablas is the first town of note along this Pacific Gold Coast. Four hours from Panama City, it's a safe and well-maintained coastal town. A main stage for Carnaval every year, Las Tablas is otherwise a laid-back, quiet place.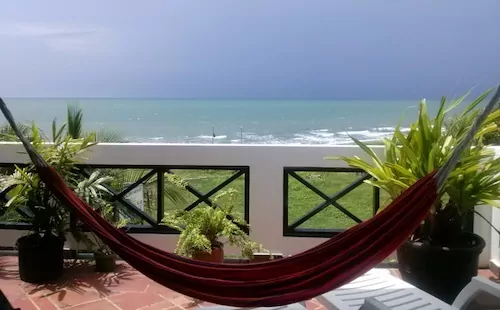 Ten minutes from town, you'll find this beachfront bed-and-breakfast opportunity. Covering 330 square meters, it has nine bedrooms, 10 bathrooms, maid's quarters, common living area, bar area, and terrace. It's being sold fully furnished and with a 2011 Hyundai Santa Fe SUV. Price: US$325,000.
In Boquete
Boquete is the mountain town that really put Panama on the map as a top expat haven. If the heat and humidity of Panama is not to your liking, then the cooler weather of the Chiriquí highlands could be the answer. Prices in Boquete are higher than the surrounding areas thanks to the expat influence on the market. Nearby Volcán has more affordable options.
In Bocas del Toro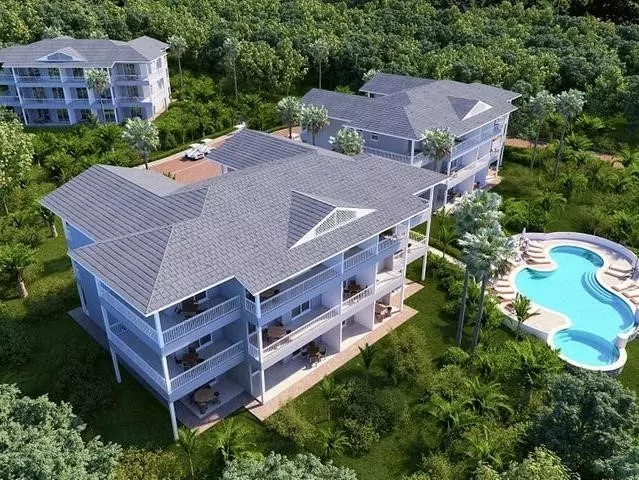 Like much of Panama, Bocas del Toro is a multicultural mix. The residents here are surfers, fishers, and entrepreneurs, including local indigenous people, Panamanians, and foreigners. Thanks to its Caribbean location, it's also a growing tourist haven that's becoming more accessible thanks to ongoing infrastructure improvements.
Con Murphy
Editor, Overseas Property Alert