In June 2016, I bought a home in Valencia, Spain. You are probably asking yourself why someone who owns property in Spain would be writing this article. Let me explain…
Recently I was looking at properties with an American couple of retirement age, who were in Valencia for the first time. Our initial communications had led me to believe that they were interested in a property in the central historic district that would serve as their home for part of the year and provide some rental income when they were not in residence.
After previewing several properties in different parts of the city, the husband stated "I believe in getting straight to the point… find me a management company that can guarantee a 7% return." I was taken aback. I had thought that the primary purpose of their purchase was to provide an alternative life experience. It was now clear that return on investment was paramount.
First Things First
I share this story because when buying a property overseas, you must be clear about your objectives. The preeminent question should be whether you are buying primarily as an investment or as a lifestyle purchase intended to bring you a better life experience.
This is not an article full of tax details and financial recommendations. I am not an accountant, and you probably have a unique financial portfolio that most likely requires a specialist. Also, given the U.S. tax reform that was just signed into law, it will take some time for the experts to determine the impact on taxpayers and implications for foreign investments.
What I will share is the path that led me to Valencia in the hope that this might help you with your own decision… even though my path may convince you that Valencia (and possibly all of Spain) is not right for you.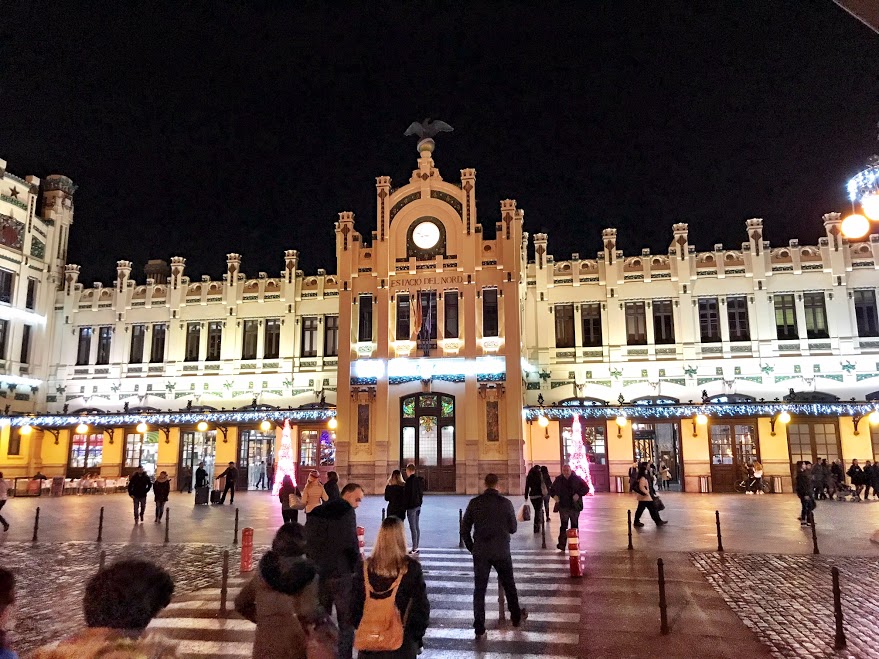 Here is a list of the influencers that I used to determine if Spain was the best option for me. I have also included some important questions I considered during my search but which may also apply to a property search in any country.
Initial Considerations
1. Urban Or Rural? 
I chose Valencia because I wanted a pedestrian friendly, walkable city that would allow me to live downtown without owning a vehicle. Ask yourself:
Is owning and driving a car in a foreign country too daunting?
Does an isolated location concern me because of potential security issues?
2. Large Or Small?
I spent most of my life in Nashville, Tennessee. In 2017, Nashville's metropolitan area included 1.75 million people. The metropolitan area of Valencia is estimated to be approximately 1.6 to 1.8 million. So my transition to Valencia was easier than if I had chosen a much larger city such as Barcelona (population 4.6 million) or a smaller city like Cádiz (population 630,000). Ask yourself:
Do I prefer a rural location; and if so, how important is my proximity to a city versus the privacy I gain from a more remote area?
3. Apartment Or House?
4. Cultural And Lifestyle Attractions And Distractions
I wanted a significant university presence. Valencia has a university with an estimated 50,000 students at its three main campuses. I wanted history. Valencia was founded in 200 B.C. I wanted entertainment options—Orquesta de Valencia, multiple venues for opera, ballet, the Berklee College of Music campus, and more. Valencia also has a Bioparc (natural habitat for animals), and the Turia Gardens or "Central Park" of Valencia. Ask yourself:
Is a beach important? Or do I prefer mountains?
Is learning a foreign language too scary?
Is the lack of certain American cultural attractions a deal breaker? For example, what if there is no NASCAR racing or American football?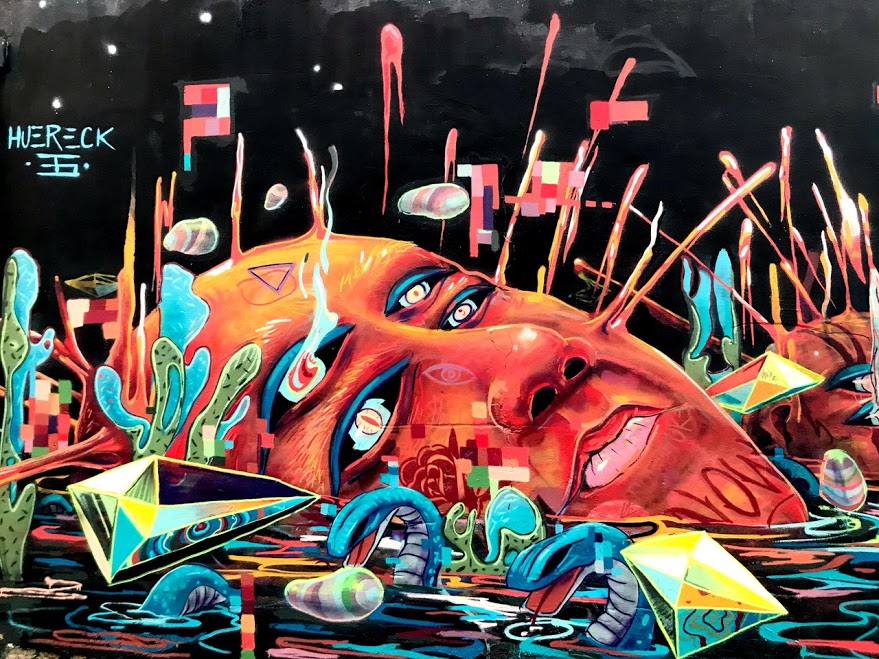 Stage Of Life Issues 
1. Appreciation Versus Income
When I bought my apartment I was 64 years old. I concluded that income would be a good thing and appreciation potential less important.If you have celebrated your 50th birthday your time horizon might dictate a much different set of guidelines for a purchase.
2. Part-Time Or Full-Time?
My original intention was to spend six months a year in Valencia and six months in another country, probably in North America. That is still my long-term plan. Ask yourself:
Will I view this property as a primary residence or as a vacation or part-time home? This decision can determine the level and cost of decoration and personalization of the space.
3. Health Care
Spain is ranked in the top eight best health care systems in the world. Valencia opened the largest hospital in Europe five years ago. A Spanish private health insurance policy for a person aged 65 or older is 125 euros per month. I also pay US$228 per month for Medicare (without the Part D drug coverage) and Supplemental Health Insurance. Ask yourself:
Is health care a priority? Even for a healthy 50 year old… it should be. The cost of private health insurance in Spain for a 50-year-old North American will be one-half to two-thirds the cost of insurance for a 65 year old.
A 65-year-old American has access to Medicare in the States, whereas a self-employed 50 year old is looking at 15 more years of out-of-pocket health insurance expense that is rapidly increasing in cost.
Six Reasons Why You Should Not Buy A Property In Spain
1. Fast Residency Options 
Some countries offer expedited residency with a reasonable property purchase, a modest business investment, or a monetary deposit in a local bank. Spain offers a Golden Visa with a purchase of 500,000 euros or more. This minimum requirement limits the number of applicants to a small universe of wealthy investors.
2. Discount Programs
Other countries offer generous discount programs such as the pensionadoprogram of Panama for retirees over the age of 18. Spain offers no such program although there are discounts for public transportation using the Dorado card (5 euros per year) that reduces costs for those age 60 and over by 25% to 40%.
3. Tax Implications 
Many countries have a significantly lower tax rate for foreign investors. Portugal, under the Non-Habitual Resident program, grants significant reductions during the first 10 years after an individual declares Portugal to be his or her tax residency. Spain offers no such abatement program.
4. Property Taxes In Spain
For my renovated two-bedroom apartment in a 100-year-old building I was required to pay 10% of the purchase price as property tax within 30 days of closing. The good news? My annual Spanish property tax is still approximately 15% to 20% of the tax for a typical two-bedroom apartment in Daytona Beach, Florida. Unfortunately it will be seven to eight years before I have recaptured the upfront cost of the 10% tax.
5. COVID-19
If you're buying simply for an investment, then COVID-19 has led to some historic real estate opportunities. If you're buying to move overseas, then things are up in the air at the moment. Spain has been in and out of a State of Emergency for much of the year. It's still possible to move to Spain, but COVID-19 and possible disruptions needs to be factored in.
6. Rental Income 
In Spain, rental income is taxed at 24% for Americans, while EU residents pay a reduced tax of 19%. Professional managers charge 20% to 30% of rental income to manage a property. These management costs can be reduced with property rentals longer than 30 days, but long-term rentals are not as lucrative as short-term rentals. With longer-term rentals the management fee can drop from 30% to 20%.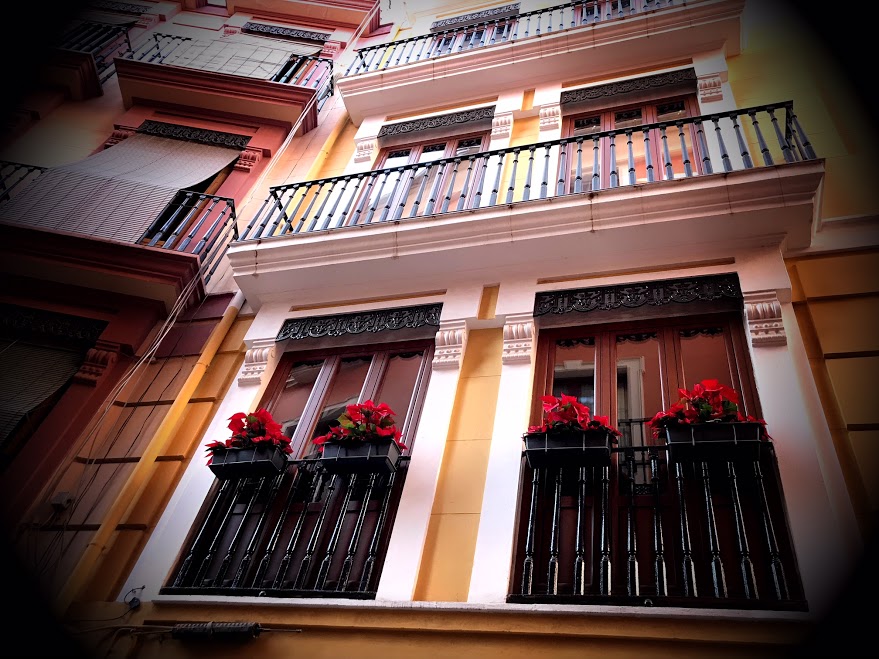 Final Thoughts For Investing In Spain Or Anywhere Overseas 
Identify your primary objective. Do you want to make money or make a life?
Do your homework about the cities and countries that hold a special interest for you, and keep an open mind.
Rent before you buy for a minimum of two months. This is easy and economical using sites such as Airbnb or VRBO.
Hire a good tax advisor to steer you through the sometimes choppy waters of investing overseas.
Michael Herndon
This article was first published in 2018 and has been recently updated.