Where I'm Going Scouting In 2022
American philosopher Ralph Waldo Emerson wasn't known for his love of capitalism, but his advice on how to find new opportunities is perfect.
"Do not follow where the path may lead. Go instead where there is no path and leave a trail."
I'm often asked how I find the best emerging real estate markets.
My answer is: "It's not easy, but it's certainly interesting." I can't follow a well-beaten path because I want to be buying in the best emerging markets before the rest of the world hears about them.
I can't ask Google, because Google will just tell me to ask Live And Invest Overseas. (Such are the pitfalls of being the market leader. You must blaze the trail yourself.)
I find the best deals by working with a team with decades of industry experience. We analyze financial and economic reports from across the globe, and I personally inspect the real estate offerings and build a network of professional local contacts.
Finally, after proper due diligence, I select the most lucrative investments from thousands of options and dozens of separate site inspections.
Why do we search for new markets? To diversify risk, to acquire residency, for capital appreciation potential, and most importantly, to find the best cash flow deals in the world…
The U.S. stock exchange is bursting at the seams, buoyed after years of quantitative easing and government spending. Now is an excellent time to cash out some of your stock market or real estate gains. You can avail of the strong dollar and find high ROIs in countries that offer insulation from a future U.S. financial market correction.
This is the time for smart explorers to go further afield for new opportunities. To stay ahead of the pack, you have to blaze new trails to be the first into new markets before the copycats have even heard about the hot new destination.
These are the countries at the top of my global property scouting agenda for 2022…
1. Morocco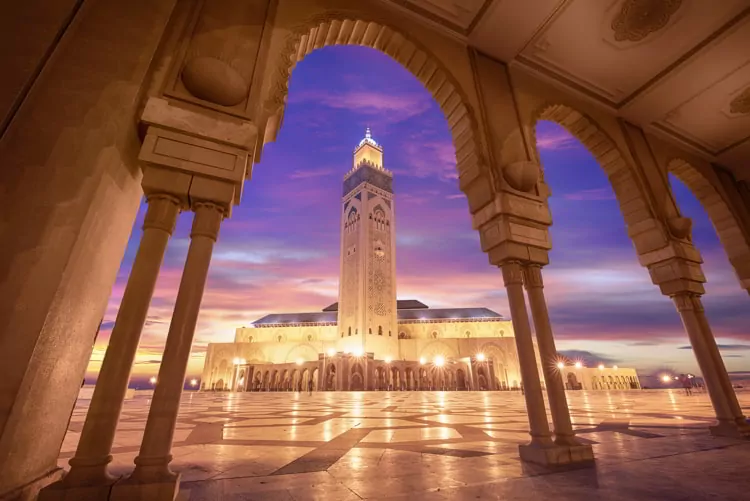 I haven't been to Morocco in 17 years, and I'm excited to return next month.
Morocco is a large kingdom that bestrides the northwestern corner of Africa.
While roughly the same size and population as California, Morocco has nearly twice the coastline with 2,500 kms on both the Mediterranean and Atlantic Ocean.
Only 15 kms from Spain, Morocco is by far the largest EU trading partner among the Southern Neighborhood countries of North Africa and the Middle East. Today its economy runs on agriculture, minerals, and tourism.
Its proximity to the EU's 450 million residents, ideal climate, stability, tourism, and low cost of living has Morocco in pole position among EU satellite nations as an emerging investment destination.
Morocco has an exotic culture, amazing beaches, and interesting real estate possibilities for all budgets. I'll be checking out undervalued real estate deals in prime tourism areas…
Other opportunities I'll be exploring are innovative and sustainable agricultural investments to supply the vast EU market for healthy produce and spices. Our contacts in Morocco have shown us amazing value, and I'm looking forward to shining a spotlight on this country soon.
2. Montenegro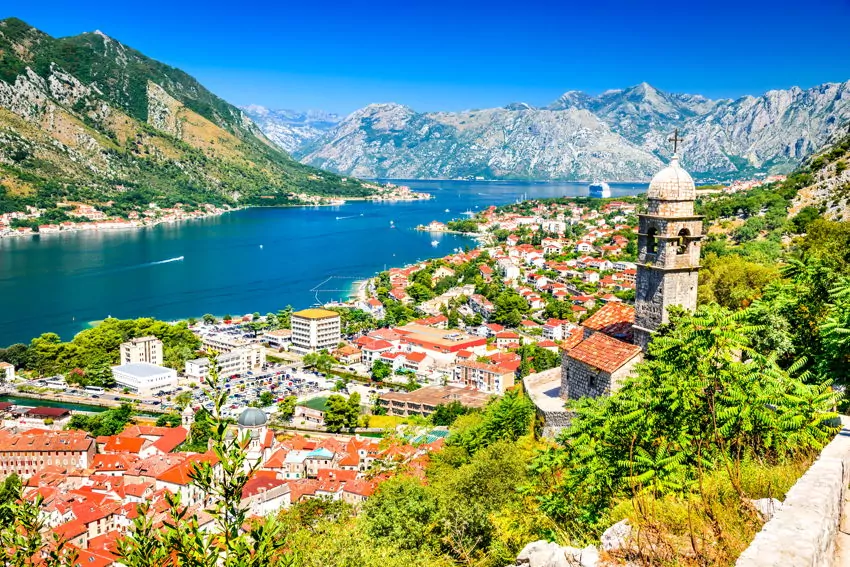 Perched on the eastern edge of the EU, Montenegro is a little gem on the Adriatic Sea. She is a mecca to investors and billionaires.
A new democracy striving to meet the requirements to join the EU in 2025, Montenegro will soon be snugly inside the biggest trading block in the world.
Owning property in Montenegro offers residency, which can lead to citizenship. Montenegro's pending acceptance into the EU makes this a possible path to an EU passport.
This coupled with lower costs of living and great climate are some of the reasons that the mega-rich from across the globe are flocking to Montenegro to buy real estate and park their yachts.
I'll be in Montenegro in mid-summer to get the lowdown on this low-cost playground for the rich and famous and to scout some new deals.
3. Portugal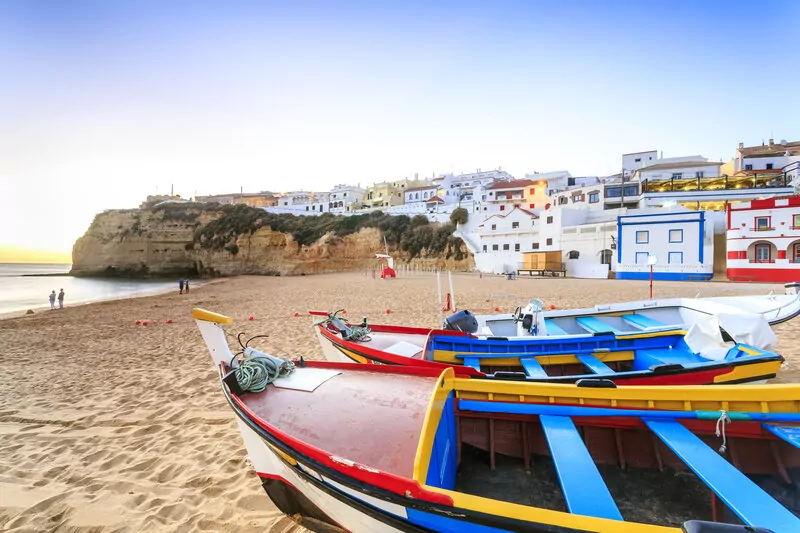 Portugal has been a strong buy recommendation for the past six years.
With great weather, a low cost of living, and a long, beautiful coastline, Portugal has it all.
Its Golden Visa program has been a resounding success, and property values have soared in areas that encouraged investment.
The areas of Portugal first recommended by us, such as the Algarve, saw double-digit capital appreciation and ROIs for years.
More recently the capital appreciation has driven yields down in real terms as these markets matured.
Portugal has stopped offering Golden Visas for investment in those locations.
In April I'm traveling to Portugal to explore up-and-coming areas where prices are still undervalued and where a Golden Visa investment can get you both residency and a strong ROI.
4. Philippines
The investment destination I'm most excited about exploring this year is the Philippines.
Made up of 7,640 islands in the South China Sea, the Philippines has cities full of life and endless tropical destinations for investment, retirement, and exploration.
Great ROIs are available if you buy right, and the country has exceptionally low cost of living options for retirees on a budget.
One of the few former colonies of the United States, the Philippines is a safe location with a tropical maritime climate and welcoming locals.
The dates for my trip aren't set, but November suits weather-wise. I'll be able to tell you if the recent hardline anti-crime government actions have affected the appeal of the Philippines as a retirement destination.
5. Brazil
Of course, I'm not the only global property scout on the Live And Invest Overseas team…
Mónica Linares is the editor of Global Property Advisor, our paid sister publication. This year Mónica will blaze a trail to Brazil to explore the best deals and opportunities.
Brazil is a vast country rich in culture and resources with a large, young population. Coupled with a diversified economy and a strategic location, Brazil is the economic powerhouse of South America.
Its weak currency and soft real estate market have pegged Brazil as one of the most exciting places to buy in 2022.
The prices of beachfront real estate in Brazil cannot be beaten, nor can the beaches themselves. This country boasts 7,400 kms of coastline.
I'll share some of the highlights of Mónica's findings, but to access all the great information that Global Property Advisor gives every month, you should subscribe here.
6. Colombia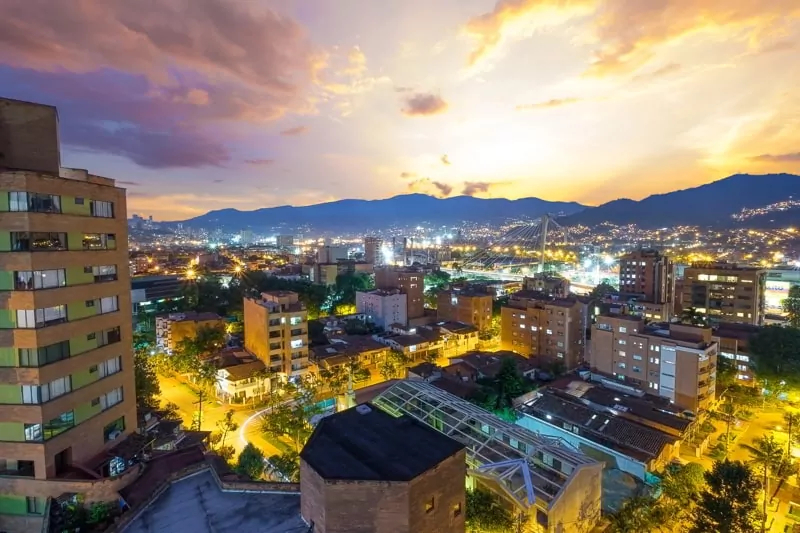 Colombia has ideal climates, low costs of living, and rich culture.
People gasped when Kathleen Peddicord and Lief Simon first recommended Medellín as a retirement destination years ago… Readers wrote in to say they were reckless, that they were going to get people killed, and that they didn't know what they were talking about.
Fast forward to 2021: Medellín has been a huge success, providing years of great investment returns.
Kathleen and Lief will be back in Colombia in March 2022. They are seeking out new locations with untapped potential, like they did when they first identified Medellín.
7. Mexico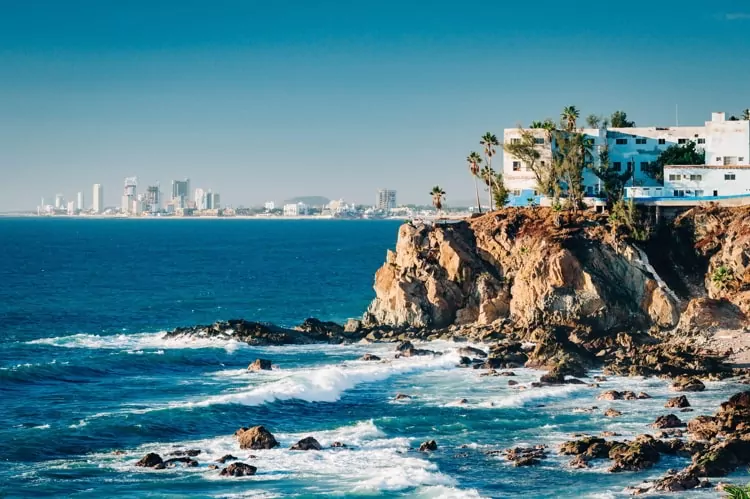 Veteran real estate scout and guru, Lee Harrison, will be touring obscure locations in Mexico for fun and interesting investments in 2022.
We never really know where Lee is going to end up, but he always comes back with new opportunities and valuable information, sometimes about locations that no one has heard of yet.
We know that if Lee recommends a place, it'll be a boom town in five years' time. I hope he doesn't mind the comparison but I see Lee as a real estate truffle pig… he always sniffs out the best deals.
8. Northern Cyprus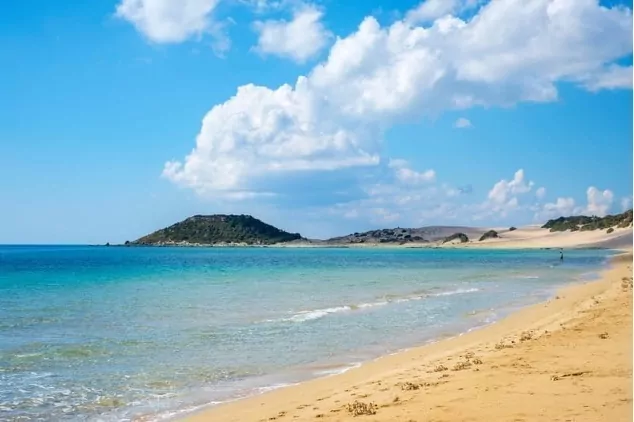 In May, Kathleen and Lief are back on the road seeking out prime deals in Northern Cyprus.
While not a part of the EU, Turkish-controlled Northern Cyprus shares the island with an EU member state and offers all the comforts of the Republic of Cyprus for a fraction of the cost.
I owned a golf villa in the Republic of Cyprus, which I sold four years ago after 15 years of lackluster capital appreciation. It had remained rented 90% of the time, so it was OK.
When I saw the prices similar properties are going for over the border in Northern Cyprus, I was kicking myself.
Northern Cyprus hadn't normalized relations with the Republic when I bought.
I could have three villas in Northern Cyprus today for the price of the one I had bought in the Republic of Cyprus 15 years ago.
The Northern Cyprus bull run is only beginning…
9. Panama's Caribbean Coast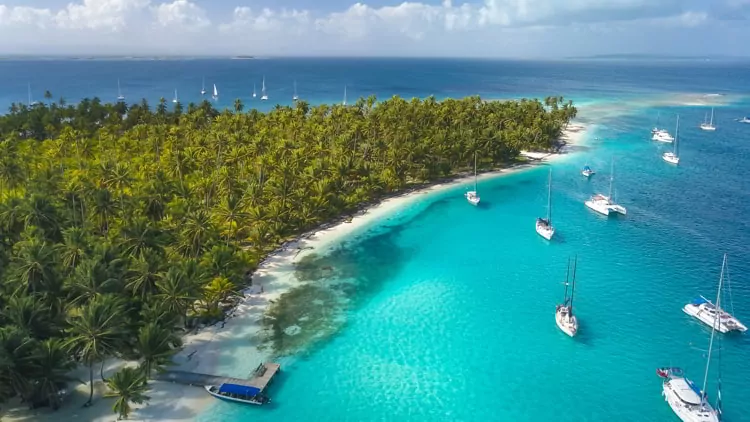 With a more long-term eye to value investing, Kathie and Lief are touring new areas of their adopted home of Panama in March.
They will be tying down deals in areas not covered by the international press.
10. Dubai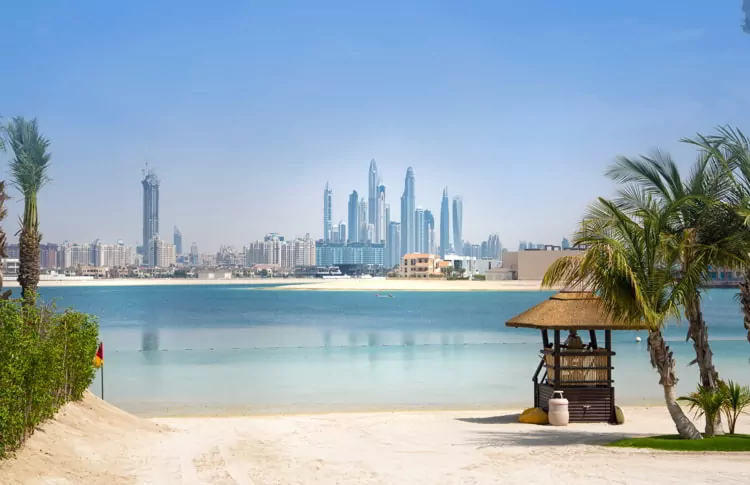 The most lavish and exotic place I will cover this year is Dubai.
Jewel of the United Arab Emirates and luxury destination for the ultra-rich, Dubai is a modern city in the desert.
We know it for having the tallest skyscrapers in the world, an uber-luxury lifestyle, duty-free shopping, and sophisticated nightlife.
Kathleen and Lief will be returning from Dubai with the insider track on the best investments in the Middle East for the coming year.
Con Murphy
Editor, Overseas Property Alert