Montenegro Reborn—A Super-Luxury Destination With Prices From US$75,000
With medieval towns, pristine national parks, miles of dramatic coast, and under-the-radar ski resorts, Montenegro is emerging as one of Europe's travel hotspots.
Correction: Montenegro is re-emerging as one of Europe's travel hotspots…
Long before the Yugoslav Wars of the 1990s put tourism on the back burner, Montenegro was a popular hideaway for the royal families of Europe and Russia, as well as its fair share of Hollywood A-listers.
Now visitors in the know—from the glitterati to the day-tripping Instagrammer—are turning up in force. With a population of just 620,000, the country—roughly the size of Connecticut—attracted over 2.5 million foreign tourists in 2019. You can catch a direct flight from London, Paris, Oslo, Rome, Dubai… the list keeps going and growing.
Selected by Lonely Planet as the best city in the world to visit in 2016, the coastal city of Kotor is top of the list for most visitors to the country. For sheer beauty, Kotor Bay (Boka Kotorska) is hard to top…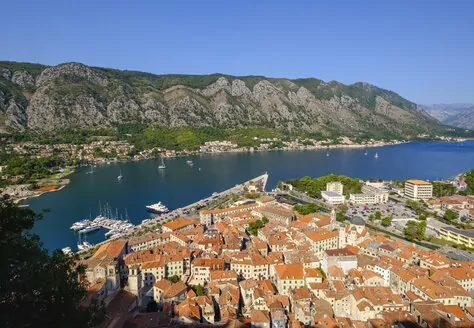 Kotor's old town (stari grad) is protected by UNESCO. Sitting at an outdoor café table here, you get the feeling that you've been transported back in time. With no cars allowed, children play safely, cats rule the back streets, and storefronts are subtle—helping to preserve that medieval feel. But the vibe is far from sleepy. In summer, Kotor's old town buzzes with tourists and locals taking lunch al fresco… popping in and out of bakeries, salons, and boutiques… and climbing the rugged 1,355 steps of the old walls for a bird's-eye view over the bay.
From Kotor, you're also within easy reach of the best beaches along the coast. Most tourists head for Budva (another medieval coastal town) and its surrounding beaches. Jaz Beach, just over 2 kilometers west of Budva, is one of the most popular. In 2015, it was named Europe's best beach by Lonely Planet who said, "If you like your beach holidays to come with a little adventure, a spot of culture and plenty of partying, broad and sandy Jaz Beach on Montenegro's gorgeous Adriatic coast is the place to be."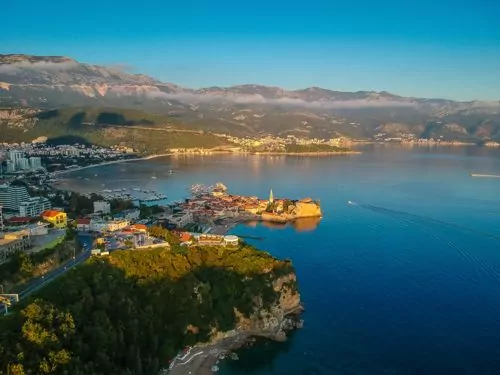 Back in 2011, my family spent over a month exploring the country from our base in Kotor. Arriving in early March, one of the things we appreciated most about Montenegro was the chance to climate-hop within a couple of hours. When the rain is beating down in Kotor, head inland to Cetinje—the former royal capital with its impressive avenue of foreign embassies and the buzz of a university town. In winter, you can take off for a weekend on the slopes—the popular ski resort of Kolasin is just three hours from Kotor.
Did Somebody Say EU Accession?
Since it separated from Serbia in 2006, Montenegro has been chasing EU membership. As part of its preparation, it adopted the euro as its official currency way back in 2002. It's been a slow journey for this little country. But following its accession to NATO in 2017, it looks like Montenegro will finally join the EU family in 2025.
We saw the affect EU accession had on the property market next door. Croatia joined the EU in 2012. And today, in Dubrovnik—its historic, UNESCO-protected city—prices are an average 4,200 euros per square meter…
Meanwhile, in Kotor, prices currently average 2,250 euros a square meter. In other words, right now, you'll pay 45% less for property in Kotor than in Dubrovnik. Plus, I'd argue that Kotor has more of an authentic local feel, without the crowds you'll meet in Dubrovnik.
But EU accession is just one side of the story. There's another factor at play here that's helping to drive up prices on this stretch of coast…
Over the past decade, the Bay of Kotor has also been working hard to project itself as a luxury destination. Unlike Croatia, which has been attracting middle class second-home buyers from around Europe, Montenegro is going after the top 1%. In 2017, its efforts paid off when Porto Montenegro in Tivat—about 20 minutes from Kotor—became the first platinum marina in the world…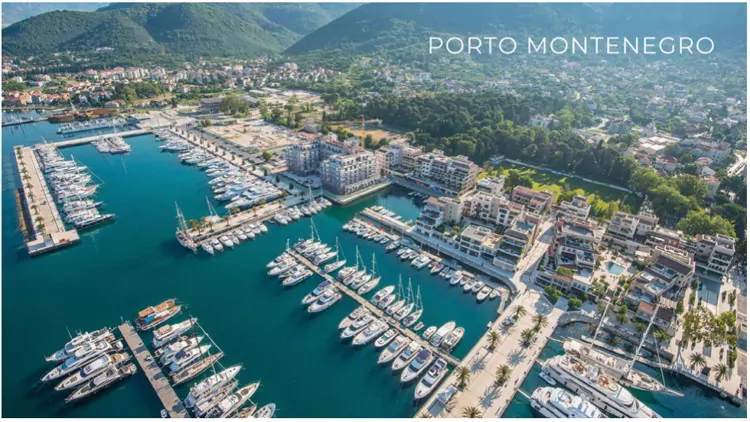 This super-luxury yachting paradise hosted its third annual Superyacht Winter Games last February. The Regent Porto Montenegro is up and running here, and a Ritz-Carlton is scheduled to open its doors in 2024.
As Montenegro's profile grows and it joins the EU, we can expect prices to catch up with its EU neighbors.
Right now, though, it's still affordable. And there's an added bonus for foreign buyers here…
Buy Property, Pick Up A Residency Permit…
Buying real estate in Montenegro qualifies you for a temporary residency permit.
The property must include a dwelling (e.g. apartment, house, hotel, or restaurant)—a raw land purchase doesn't qualify. Other than that, there are no limitations on the size or price of the property.
This residency permit is valid for one year and can be extended. After five years, you can apply for permanent residency. And, after those five years have elapsed, you can apply for citizenship. With EU membership around the corner, a Montenegrin passport would be a valuable travel document…
Opportunity In Affordable Short-Term Rentals
Ten years ago, most of Kotor's visitors were day-trippers coming off the cruise ships that dock just 300 feet from the old walls or driving over the border from Croatia (Kotor is just over 50 miles from Dubrovnik). But with the increase in visitor volume, there's more demand for short-term accommodation…
The bad news for tourists—but good news for investors—is that short-term accommodation is not easily found around here. With its UNESCO status in the old town, the government is protective of the whole Kotor Bay area. You won't find high rise here or massive tourist resorts…
There's the super-luxury accommodation at Porto Montenegro that goes for up to 700 euros a night…
At the lower end, you'll find one-off apartments on Airbnb that start at around 80 euros a night, but you'd be without a swimming pool, restaurant, and gym on-site…
Right now, Kotor is lacking that vital middle range that would appeal to most travelers. But we've discovered one development, just 10 minutes from the old town—and close to Porto Montenegro—that's in a prime position to fill the gap…
If you'd like to know more about this exciting opportunity, you can get all the details at our special spotlight property event tomorrow…
Neira, our contact on the ground in Montenegro, will give you a full picture of the investment potential in her country and take you on a virtual tour of this project where you can buy in from just under US$75,000… and earn a projected net yield of 10% a year…
Again it's happening tomorrow—with a kick-off time of 11 a.m. EDT. Not much time to lose…
Lynn Mulvihill
Editor, Overseas Property Alert