Plus: Expat Health Insurance
Just yesterday a guy wrote to me, asking for advice on where to buy a property. He's traveling this year to Ecuador, Uruguay, Panama, and Colombia, and wanted to know which one I favored for his list of requirements.
I started to look at his criteria, when something dawned on me: Only one of those countries is trading at a discount because of the U.S. dollar's strength.
Dollar-priced properties are high right now on the world market, and Ecuador, Uruguay, and Panama all price their properties in U.S. dollars. If you buy a property in dollars, you're ignoring the huge discount today in the nondollar markets.
Don't get me wrong, a dollar-priced property may be the best fit for your individual circumstances. If so, don't fret about currencies.
But my advice is this: Don't invest in a dollar-based market today until you're sure one of the discounted markets won't do.
Some Markets Are Trading At A 50% Discount To 2010
I spent part of this morning looking back at historic exchange rates for some of my favorite markets.
The dollar began rising dramatically against many currencies in mid-2014, and it hasn't slowed down.
Although the most dramatic gains have been over the past year, if we look back to 2010, we see that the gains are even bigger. For example, Brazil is trading at a 51% discount when compared to 2010 exchange rates. Colombia is 36%, while Chile is 30%.
Here's a quick summary:
| | | | | | | |
| --- | --- | --- | --- | --- | --- | --- |
| | Europe | Colombia | Chile | Mexico | Brazil | Canada |
| Five-year USD low | € 0.68 | COP 1,739 | CLP 459 | MXN 11.58 | R$ 1.55 | C$0.95 |
| Dollar at its 2014 low | € 0.72 | COP 1,852 | CLP 531 | MXN 12.86 | R$ 2.21 | C$1.06 |
| Dollar on July 23, 2015 | € 0.92 | COP 2,729 | CLP 657 | MXN 16.04 | R$ 3.19 | C$1.30 |
| | | | | | | |
| Discount to 2014 | 22% | 32% | 19% | 20% | 31% | 18% |
| Discount to 2010 | 26% | 36% | 30% | 28% | 51% | 27% |
Today's Exchange Rates Have Resulted In Some Surprising Market Twists
Let's start with Ecuador. This Andean haven has been my benchmark for inexpensive real estate since 2001. In the most popular city, Cuenca, real estate is selling for around US$1,200 per square meter. That's only US$112 per square foot—a bargain for city life in anyone's book.
But Medellín, Colombia—with its cosmopolitan lifestyle, super year-round climate, and luxury housing—is now down to US$1,000 per square meter in its most expensive neighborhood (that's US$93 per square foot).
This is a bargain that we shouldn't ignore. In fact, it now costs 268% more to buy in Montevideo, Uruguay's Punta Carretas, than it does in Medellín's upscale district of El Poblado, with its better climate, upscale housing, and far-lower cost of living.
And Brazil is an even better example. It now costs half of what it did in 2010, based on exchange rates. The Fortaleza's upscale Aldeota neighborhood is currently down to US$1,164 per square meter (US$108 per square foot). It was around US$2,400 per square meter when I left Brazil in 2010.
If you've been thinking of buying a property abroad, now's the time to get serious in the nondollar markets.
Take A Look At These "Then And Now" Properties With Respect To 2014

Viña del Mar, Chile, is one of South America's premier resorts. An apartment with panoramic Pacific Ocean views is on offer, located in the popular Recreo neighborhood. It has 75 square meters (810 square feet) of living area, with two bedrooms, two baths, two garage spaces, an enclosed terrace, and an American style kitchen, complete with granite counters. The price in local currency is 122 million Chilean pesos.
| | |
| --- | --- |
| 2014 Price: | US$229,755 |
| Today's Price: | US$185,693 |
| Saving: | US$43,792 |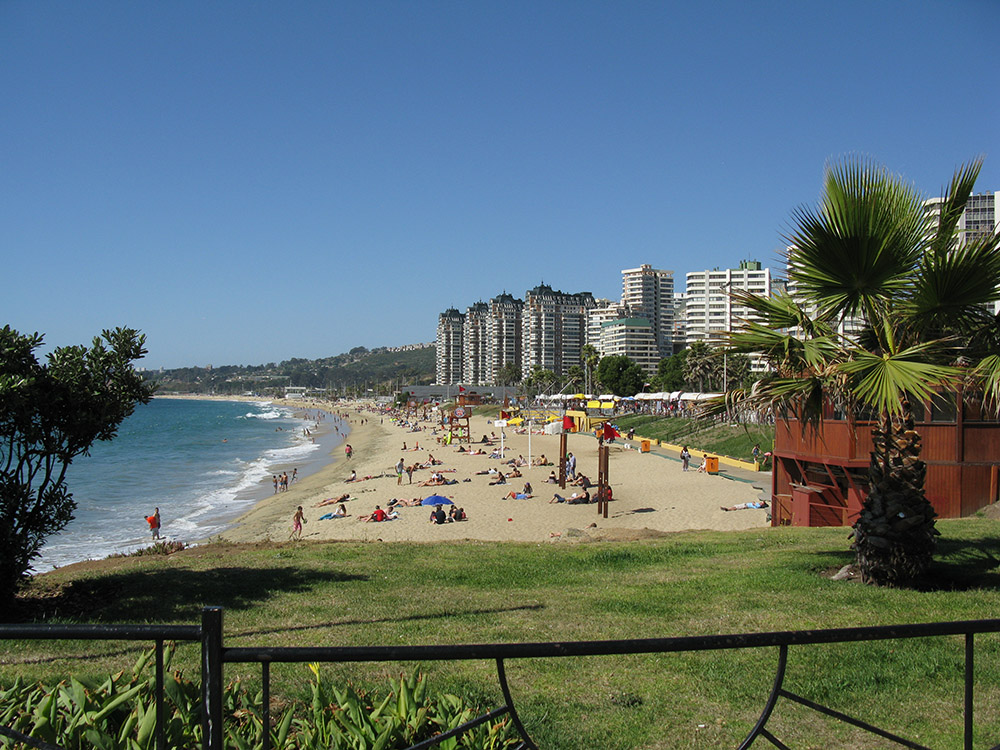 Viña del Mar is Chile's premier beach resort, now at a steep discount

El Poblado, Medellín, Colombia, is perhaps the best Colombia has to offer. In the stylish (and sought-after) Provenza neighborhood, a quick walk to Parque Lleras, there's an apartment for sale on a quiet cul-de-sac. This 126-square-meter (1,355-square-foot), 12th-floor unit has city and mountain views with two bedrooms, three bathrooms, storage unit, and underground parking. The asking price is 400 million Colombian pesos.
| | |
| --- | --- |
| 2014 Price: | US$216,000 |
| Today's Price: | US$146,500 |
| Saving: | US$69,500 |

Algarve, Portugal, is currently our #1 pick for retirement in the world. In a gated condominium in Lagos, you can buy the perfect vacation home, just steps from the beach and walking distance to the marina and town center. This 114-square-meter (1,230-square-foot) property, new in 2005, has two bedrooms and two baths at the asking price of 150,000 euros.
| | |
| --- | --- |
| 2014 Price: | US$208,300 |
| Today's Price: | US$163,000 |
| Saving: | US$45,300 |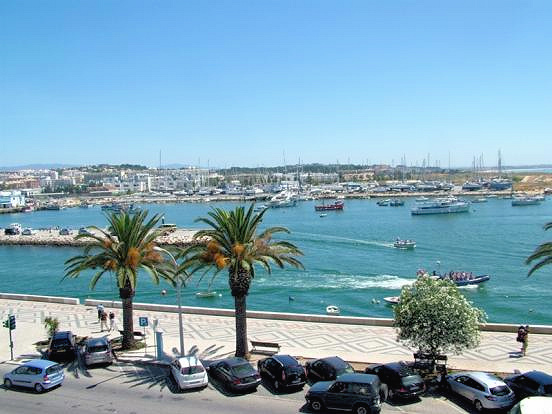 This could be your view in the Algarve, for just $163,000.

Fortaleza is my top pick among seaside markets in Brazil. In Aldeota, our favorite neighborhood near the Meireles beach, there's an attractive 127-square-meter (1,370-square-foot) apartment on the market, with three bedrooms, two-and-a-half bathrooms, and two garage spaces. The list price in Brazilian reais is 490,000.
| | |
| --- | --- |
| 2014 Price: | US$221,700 |
| Today's Price: | US$153,600 |
| Saving: | US$68,100 |

Kingston, Ontario, has shown up recently on three separate indexes ranking the best places to retire in Canada. Here you can buy a furnished executive condo, with a balcony overlooking the Cataraquí River and downtown Kingston. It has 90 square meters (970 square feet) of recently updated living area, with two bedrooms, two baths, German hardwood floors, and quartz counters. It's priced at C$275,900.
| | |
| --- | --- |
| 2014 Price: | US$260,300 |
| Today's Price: | US$212,200 |
| Saving: | US$48,100 |

Mazatlán, Mexico, is one of my new favorite beach markets due to its many amenities and proximity to the United States. Located one short block from Centro's Olas Altas beach, a spacious 160-square-meter (1,720-square-foot) condo has two master suites, private courtyard, and garage. The condo is built, roughed in and ready to be finished to your personal choices and standards. It's priced at 3.63 million Mexican pesos.
| | |
| --- | --- |
| 2014 Price: | US$281,900 |
| Today's Price: | US$226,000 |
| Saving: | US$55,900 |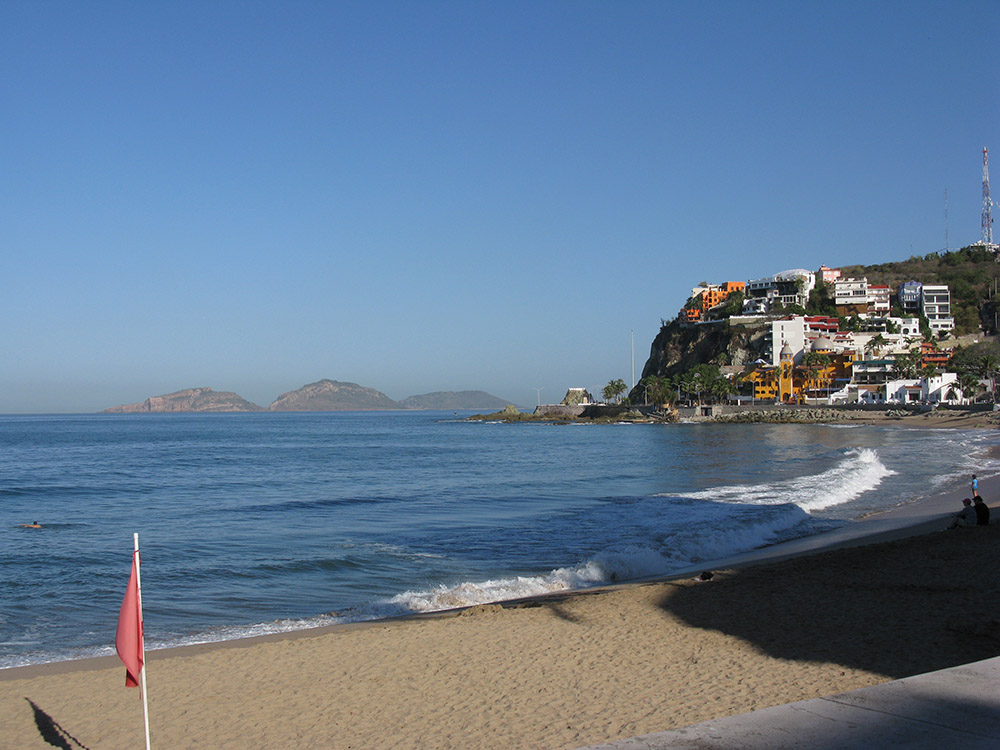 Mazatlán's Olas Altas beach is only a block from this new apartment
As you can see, prices are super right now… better than they've been in years.
Three Things To Watch Out For During This Currency Swing
I've seen a couple of oddities since the rising dollar has pushed priced down around the world. Here are a few things to look out for.
Abnormal price gains in the local currency. I've seen a few cases where there was a marked increase of real estate prices in the local currency. So, while the price may be 30% less in dollar terms, an abnormal spike in prices has offset that savings. This tells me that someone is trying to take back a portion of your dollar discount.
Odd numbers. While researching this article, I saw a property in Santiago, Chile, with an asking price of 121,894,220 pesos. Believe me, no Chilean would ever price their house at that odd number… it would be priced at an even 122 million.
When I see a number like this, it tells me that the seller may be based in a foreign currency and is back-fitting the price into the local currency to save himself from the strengthening dollar.
Dollar pricing. I've noticed in a couple of Colombia markets that it's become more common for sellers to list their homes in dollars. This is one sure way for them to stop the dollar's gain and to arrest your currency discount in its tracks… even though you can't actually spend those dollars in Colombia.
In each of these cases, what you need to do is study the market. Look at the prices from local realtors and record the cost per square meter of each neighborhood. Then, when you see what appears to be an inflated price—or a dollar price or an odd number—you'll know if the price you're seeing is a fair one.
I've been following exchange rates and property prices since 2001, and I've never seen a rollback like this. I generally advise people against trying to play the currency market when buying a property, but these discounts are too good to miss.
So, before you take the plunge into a U.S. dollar-based country, make sure one of the currency-discounted countries won't fit the bill for you. It could save you a lot of money… or enable you to buy at a level of luxury and amenities that you'd thought was unaffordable.
Lee Harrison
Editor, Overseas Property Alert
***
Letters To The Editor
Lee,
I read all of your writings and am planning to diversify offshore in every respect. The lime plantation is of vital interest, and I plan to invest in the next few days.
Could you steer me to a source of knowledge respecting international health insurance? My wife and I would obviously lose Medicare.
Thanks!
Jimmy
Offshore diversification can bring some great options for health care coverage. Some countries have good coverage at little cost… or even free. But the further one gets beyond 60, the fewer those options become.
Our expert in the area of health insurance is Graham Bates. Graham has come up with a number of good options for expats since we've been working with him. You can write to Graham about expat health insurance here (https://www.insurancefortrips.com/live-invest-overseas-international-health-insurance/).
***
Lee,
Thank you for your work. I always look forward to your reports and the valuable and specific information they contain.
With regard to Uruguay, I have heard there is a wealth tax. How does that affect U.S. citizens and those who establish residency there or spend time in Uruguay and own property there?
Thanks,
David
The wealth tax in Uruguay is inconsequential to most expats. The tax is called impuesto al patrimonio, and it's been around since 1996.
The tax only applies to assets located in Uruguay, such as your house, car, and stash of gold bars hidden in your safe.
The first 3.06 million Uruguayan pesos (per person) are excluded from the tax, and you only pay on the amount that exceeds that threshold. At today's exchange rate of about 27 pesos per U.S. dollar, that's an exclusion of about US$113,300 per person, or US$226,600 per couple.
The value of your home for this purpose is its assessed value (municipal value), not its market value or sales price. (The municipal value can be far below the market value.)
The tax started to phase out with the tax reform that took effect in 2007: Each year, the tax gets lower, until it bottoms out at 0.1% after 2016.
To give a personal example, our house had a market value of US$300,000 and the car was worth about US$15,000… we never hit the threshold required to pay the tax.
***
Thank you, Lee!
Your valuable information about changing to Schwab Bank to reimburse ATM fees has saved me US$60 in less than a month!
Thank You, Thank You!
Teddy
Have a question? You can write to Lee here.