Bogotá Bounces Back—Own In This Foodie Haven For Less Than US$50,000
Would you rather continue with your life as it is or restart it?
Would you rather always be traveling or never travel again?
Would you rather go back to pre-internet days or make do with dial-up?
Ouch! Just thinking about that old dial-up screech makes the last one an easy call for me…
I played "Would You Rather?" with my kids as part of their homeschool lessons this morning. It falls under "oral language development" on some teacher's curriculum. And I thought of you, dear reader, because it's also a good way to get you thinking about your own priorities as you shop for a place to live or invest overseas.
For example, would you rather be in a place with no English speakers but have access to the best food on the planet… or a place where everyone speaks English but you can only eat rice and beans for every meal?
In reality, of course, no place lives up to such extremes. In many of the places we talk about, you can find the best of both worlds…
Take Colombia, for instance.
With a slower place and a focus on family life, you may get the feeling that you've returned to pre-internet days… but you can also stay easily connected with fast internet.
And regarding the presence of top-notch food versus English-speaking comrades…
In Medellín—our top lifestyle choice in this country—you'll find a well-established expat community and could technically get by in English (though it would be a limited experience of a wonderful city). In Bogotá, on the other hand, full-time expats are few and far between and you'll need to speak Spanish or be willing to learn.
Meanwhile, Bogotá is emerging as a gastronomic destination on the international scene. While not on the same level, you have many options for dining out in Medellín—including international cuisine and fine dining (in other words, you'd be far from rice and beans).
When we talk about Colombia, Medellín tends to take center-stage here at Overseas Property Alert—and for good reason. But today, we're going to take a closer look at Bogotá…
First, Though, Let's See What's Happening On The National Scene…
A Strong Economy That Continues To Grow
Colombia is one of the most affordable destinations in Latin America for North American buyers. Thanks to a weakened peso these past few years, real estate and cost of living are an extraordinary value today compared with 10 years ago.
This weak currency doesn't tell the full story of Colombia, though. Over the past decade, the Colombian economy has consistently held up as one of the best performers in Latin America. Though—like most the rest of the world—its economy contracted in 2020, the outlook for 2021 is growth of 4%.
Helping this growth is Colombia's middle class which numbers 19 million today and is expected to reach 24 million by 2025. This growing working class with more disposable income is helping to keep the local real estate market active. The Colombian government recently announced more than 200,000 subsidies to help locals borrow money to buy a home.
One of the biggest concerns readers have about Colombia is safety. The country has worked hard to break from its dark past and make its streets safer. Thanks to its efforts, between 2006 and 2018, the number of foreign visitors to Colombia jumped by more than 300%. In 2019, foreign visitors reached a record 4.5 million—with the majority coming from the United States. Of these, the majority—almost 45%—came to Bogotá.
So, Would You Rather Bogotá or Medellín?
As the fifth largest city in Latin America, Bogotá is home to almost 8 million people. It represents the eighth largest economy in Latin America and is home to the El Dorado International Airport, which ranks first in cargo volume and third in passenger service. From the U.S. east coast, you can reach the Colombian capital in five hours.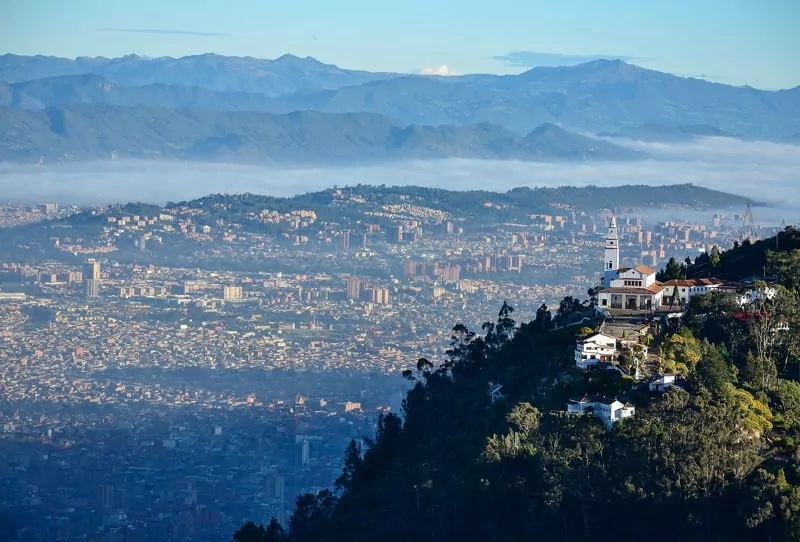 Bogotá supports 113 universities that turn out more than 100,000 new graduates every year. Due to its stable and diverse economy, more than 1,800 multinational companies have established offices here.
As I mentioned, if you're planning to settle here, you'll have to work harder to find English speakers. But if you're looking for a more authentic, Colombian experience, Bogotá could be the place for you…
Young expat entrepreneur Joey Bonura lived for seven years in Panama City before moving south to Bogotá.
"There is a small expat community in Bogotá," reports Joey. "You can choose to get involved with it or not. I had too many expat friends when I lived in Panama City, so I chose to make more local friends in Bogotá. In a city of 8 million people, I rarely run into other foreigners. If you do want to meet other expats in Bogotá, you'll have to make an effort."
Another advantage Bogotá has over Panama City is affordability. In Panama City, a couple would need a minimum US$2,500 a month to live comfortably. In Bogotá, you can cut that budget down to US$935.
Eating out is one of the best values in Bogotá. Many places offer a menu of the day during lunch for only 10,000 pesos (less than US$3). In one of the many upscale dining options, a main course costs between 30,000 and 50,000 pesos (US$8.50 to US$14)… at least half of what you'd pay for something similar in the States.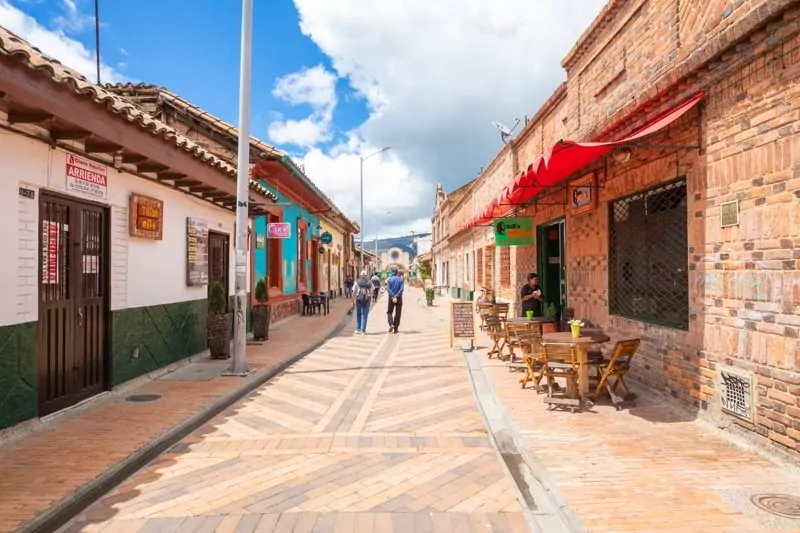 Bogotá is also one of the most bike-friendly cities in Latin America with over 500 kilometers of bike lanes. Visitors and locals can take advantage of MUVO—the city's bike-sharing initiative. For around US$10 a month, you have unlimited use of electric-powered bikes that are scattered around the city. Streets have dedicated bike lanes, so you can feel safe wheeling about.
Speaking of getting around, there's some big news on the infrastructure front here. After 80 years of planning, Bogotá's metro is finally set to become a reality. In October 2019, the government signed a deal with a Chinese consortium to carry out this US$4-billion metro project, due for completion in 2028.
Break Into Bogotá For Less Than US$50,000
In terms of real estate, Bogotá is one of the most affordable Latin American capital cities. The average price per square meter in the city is US$1,500 (compared with US$2,200 in Panama City and US$3,200 in Buenos Aires).
Medellín may hold more appeal for full-time expats. But, if you're looking for an investment opportunity in this country—especially while it offers a generous currency discount—it's worth paying attention to Bogotá, too. With the number of international visitors on the rise, a short-term rental in the capital can provide a steady cash flow.
One turn-key, pre-construction project stands out right now…
It's an opportunity to own a micro-apartment in a popular area of Bogotá. Units here range from 22 to 32 square meters. Compact is key in this market. It's what most short-term visitors to the city are after—resulting in better returns for you.
Fully-furnished units start from US$47,500. Once complete, you can turn them over to property management and sit back and wait for your paychecks—which can come in your choice of Colombian pesos or U.S dollars. You're also free to use the unit whenever you wish and explore the delights of Bogotá for yourself.
For more details—including images, floor plans, and rental projections—get in touch here now.
Lynn Mulvihill
Editor, Overseas Property Alert