Last week Liz Larroquette updated you on all the latest from the property scene in Panama City. (If you missed it, you can catch up here.)
This week we move a little farther south…
Former Overseas Property Alert Editor—and full-time resident of Medellín, Colombia, for the past six years—Wendy Howarter reports below on the big opportunities on offer in her adopted home where North Americans continue to have a major currency advantage.
Lynn Mulvihill
Editor, Overseas Property Alert
Colombia Is Open For Business
By Wendy Howarter
Around the globe, countries have faced the COVID-19 pandemic differently. In Colombia, we experienced strict lockdowns that affected our ability to leave our homes and attend to business.
Today those restrictions have been modified or completely lifted. Shopping, dining, and travel are beginning to thrive again, and we are discovering what our new normal will be.
Colombian Life After Quarantine
The Colombian government has allowed the gradual reopening of businesses, restaurants, some social events, and construction among other sectors. In my neighborhood alone, major street improvement projects and large mixed-use towers are nearing completion after long delays.
As of Sept. 21, the international airports in most larger cities are welcoming regular flights to and from the country. However, travelers must comply with biosecurity requirements, including proof of negative COVID-19 tests before entering Colombia.
Following June's Live and Invest in Colombia Virtual Conference and the recent Retire Overseas Virtual Conference, many readers have asked about the current state of the local real estate market. I reached out to several Colombian real estate professionals to learn what we can expect going forward. Here's what they report:
The greatest impacts were felt in Bogotá, which relies more on international investment and spending, and Cartagena, because its economy is highly dependent on tourism dollars.
Medellín and Cali were less affected because of smaller tourism and international influences—although tourism is growing rapidly, especially in Medellín.
The economy is recovering, but it may take 12 to 18 months to return to pre-pandemic vibrancy.
As more travelers return, tourism will increase and more foreign money will be injected into the improving economy.
Construction is already booming, and development projects are back on track after several months' delay.
Currently, 80% of real estate transactions are between Colombians while 20% involve foreigners. Those percentages will change as more foreigners return to the country.
The overall real estate market is stable with no major price fluctuations expected.
Real estate developer Daniel Gutierrez from Medellín's Gutierrez Group explained, "Since construction was halted for several weeks, new real estate projects were delayed and sales to foreigners were paused, but they did not fail." Daniel doesn't expect prices to fall and senses no fear in Colombia's solid real estate market.
In Medellín specifically, Daniel has observed the growth of tourism projects, especially in lower-profile areas such as Manila which is undergoing a lively gentrification with modern, sleek hotel and housing projects underway. Foreign investors are looking for interesting architectural details in unique spaces and the developers are listening.
Government Incentives To Boost The Market
One of the main reasons the Colombian market has felt little turbulence is the lack of leverage and financing in Colombian society. Most homeowners do not have mortgages on their homes because Colombian banks require 60% to 70% down payment and only loan 30% to 40% of the value—usually with double-digit interest rates.
Without mortgages, homeowners can't fall behind on their payments. If they have a loan, they can't be upside-down on the payments since the loan to value ratio is so low. As a result, there is very little panic selling and prices have remained steady.
The Colombian government also recently announced more than 200,000 subsidies to help locals borrow money to buy a home. Loans will offer reduced monthly payments ranging from 47% to 70% less than what was available before. Some applicants may be eligible to receive monthly financial assistance for the first seven years of their loan.
Colombia Should Be On Your Radar
Colombian real estate offers foreign investors three strong benefits:
1. Lifestyle Options
Located only two to three hours from Miami, it's easy to hop a flight to the States or Canada. With a variety of lifestyle and weather options, you can choose from cosmopolitan mountain cities, quaint colonial towns, or historic beachside communities to perfectly suit your needs.
2. Exchange rate
Throughout the pandemic, the exchange rates have hovered near all-time highs in favor of North American and European investors. The exchange rate has more than doubled in the past seven years. Although prices have steadily increased, it's still a great time to spend dollars in Colombia.
3. Economic destination
Colombia's reputation as a price-friendly destination is growing every year. Foreign tourism has more than tripled in the past 10 years along with a similar increase in foreign investment.
A Realtor's Point Of View
I spoke with local realtor Juan Camilo Villegas about the residential property market. He reported that 2020 started strong, but everything was put on hold in March when the country went into lockdown. Since the restrictions have been lifted, residential buyers and sellers are moving forward again as originally planned.
The commercial market is struggling because the majority of employees are not returning to office spaces until 2021. Many people have been living on savings until they can return to their former jobs. So, depending on how quickly the Colombian economy recovers, real estate prices could change early next year.
Overall, Juan is confident that the market is solid and won't suffer under the circumstances. Among his clients right now are 10 foreign buyers who are looking to find a Colombian property. Juan is bilingual so feel free to reach out with any questions about the Medellín real estate market. You'll find current listings and contact information on his website.
New Colombian Investment Opportunities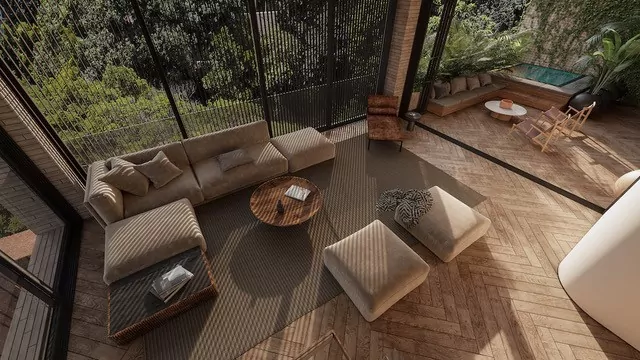 In Medellín, the Gutierrez Group—which you may be familiar with from LIOS conferences—has several exciting new developments. If you are looking to invest in a truly unusual hotel experience in the upscale Provenza area of El Poblado, "Mr. Odd" may be for you. Invest from US$110,000 for an annual net yield of 10%…
If exclusive, luxury apartments are your style, you need to see Kiral—located in one of the most attractive areas of El Poblado. Both of these investments offer the chance to literally get in on the ground floor today.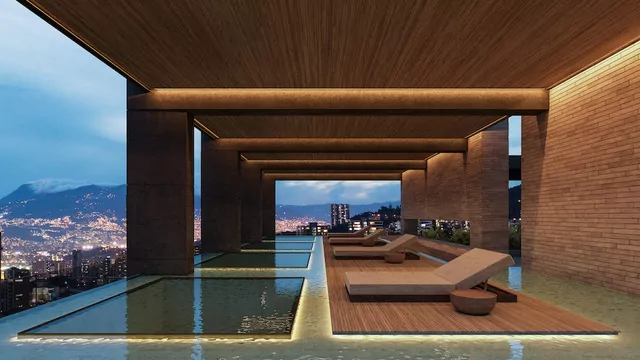 The group also has a few ambitious projects in the works, including a residential community and marina on the lake near Guatapé and a high-end, short-term rental opportunity in the blossoming Poblado neighborhood of Manila. For more details about any of these projects, you can get in touch here.
Colombia is clearly on the road to recovery. Now's the time to join the ride.