Plus: "Can I Double My Money Using Exchange Rates?"
Prediction: Chile will soon see big dividends paid to its #1 tourist destination thanks to its standing as China's closest Latin American ally. –L.H.
For many countries 2016 was a disappointing year. Generally speaking, a number of stable democracies showed real signs of instability and uncertainty for the first time in decades.
For Chile, by contrast, 2016 was an encouraging year.
Chile's 2016 annual growth rate continued despite an earlier threat of a significant slowdown for the first time since the 2010 global recession. Thankfully, growth rates remained stable due to a strong third-quarter performance from the mining and manufacturing sectors, which exceeded market expectations.
Furthermore, newly released economic forecasts show that Chile will very likely meet or exceed these healthy growth rates through the year 2020. Consumer confidence rose to its highest level in nearly two years, and business confidence also ticked up in the closing months of 2016.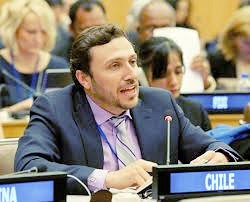 Cristian Laborda
Nevertheless, even with these solid economic numbers, I believe the number one reason why Chile should celebrate 2016 as a success is because it finally received a major uptick in recognition for one of its previously underappreciated sectors: tourism.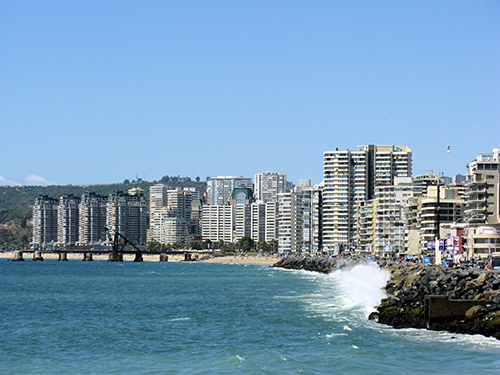 Tourism is no longer Chile's "underappreciated" economic sector
Tourism Has Come Into Its Own In Chile
Chile's attractions, natural resources, and business offerings have finally caught major attention from foreign travelers, thanks to recent government marketing initiatives and other measures designed to strengthen Chile's international profile and presence.
In 2015, the World Travel Awards named Chile the Top Adventure Tourism Destination in South America. In 2016, Chile not only repeated its win in the South America category, it was also named Top Adventure Tourism Destination in the World.
Patrick Mendes, CEO of AccorHotels Latin America, recently announced plans to nearly triple the number of its hotels in Chile, an expansion he attributed to Chile's "dynamic market." Also, this increased international profile has resulted in several European airlines now offering nonstop flights to Santiago from Paris, Rome, Madrid, and, most recently, London—that's in addition to the nonstop flights already on offer from Sydney and many U.S. cities.
However there is one country in particular, already quite invested in Chile, whose strengthened ties with Chile are particularly noteworthy: China.
Why China Matters So Much To Chile
In addition to being the world's largest economy, the world's largest exporter of goods, and one of the world's largest importers of goods, China is Chile's largest trading partner. China receives over 25% of all exports sent from Chile, with the number of Chilean exports sent to China having tripled over the last decade.
Moreover, China is by far the world's largest source of international tourism, and has been since 2012. Chinese travelers have increased their tourism expenditure by double digits every year since 2004. Specifically, according to the most recent U.N. World Tourism Organization highlights for 2015, China sent more than 128 million outbound travelers abroad, who spent a record US$292 billion dollars.
At the end of 2016, Chilean President Bachelet invited Chinese President Xi to Chile to sign several bilateral accords and strengthen free trade zones within the Asian and Pacific regions. This meeting will prove to be important for both Chilean and Chinese interests, since a trade alliance in the Asia-Pacific region could help make China the world's largest economy and trading power by the year 2021.
But additionally, President Bachelet agreed to waive visa applications and fees for Chinese tourists. This change is expected to increase the number of Chinese tourists visiting Chile by 40% over the previous year, every year for the foreseeable future.
With that in mind, I believe that Viña del Mar will see the greatest immediate impact from the influx of Chinese tourists.
Why Viña Del Mar?
First and foremost, President Bachelet's decision to host this month's Pacific Alliance trade meeting in Viña del Mar is telling.
Any time a president meets to discuss diplomatic matters (particularly such important matters as trade agreements) in a location outside of the presidential palace, it should get your attention. And in this case, since one of the goals of this meeting is to expand Chinese tourism to Chile, there was no better place to highlight than Viña del Mar, Chile's number one tourist destination.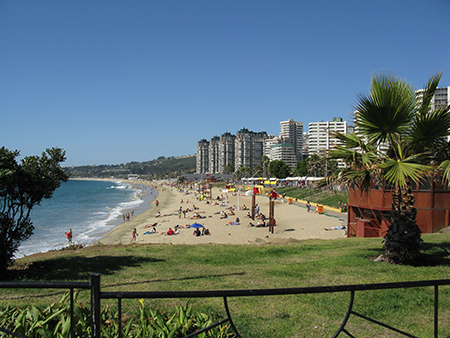 It's easy to see why Viña del Mar is Chile's #1 beach destination
Viña del Mar is located 120 kms (75 miles) outside of Santiago, and is the fourth most populous city in Chile. It also borders the second most populous city in Chile, Valparaíso. Both Viña del Mar and Valparaíso are located right on the coast and have Mediterranean climates, with average daytime temperatures ranging from 16°C (61 °F) in the winter to 23°C in the summer (73 °F).
The truth is, I could have written an article about properties in either Viña del Mar or Valparaíso. But I picked Viña del Mar as the better investment option due to its beaches.
Viña del Mar's beautiful white-sand beaches are what make it Chile's number one destination for both international and domestic tourism. Walking through the city, you will notice a number of hotels, restaurants, malls, entertainment centers, and even castles right along the coast. These castles and presidential palaces were built in Viña as summer and weekend getaways for wealthy Chileans, and even today, the city still possesses much of that same allure.
Viña del Mar offers tourists the unique option of being able to stay by the beach, while still having easy access to the activities and sights in Valparaíso. The adjacent cities are just a few minutes apart and well-connected by buses and trains.
Editor's Note: Follow the link to see more about Valparaíso, its lifestyle, and its properties. –L.H.
Essentially, Viña del Mar and Valparaíso are a two-for-one deal for tourists.
Chinese tourists flying such a long way will want the best bang for their buck, and Viña del Mar—when combined with Santiago and Valparaíso—offers them three cities for the price of one.
Here's How To Capitalize On This Chinese Influx
The best way to take advantage of the opportunities on the horizon is to invest in a desirable Viña del Mar property with easy access to the beach. These properties already see good demand from domestic and foreign renters and buyers, a demand that will increase with increased Chinese presence.
I believe these properties are the best ways to take advantage of this opportunity:

Located directly on the Playa El Sol beach in the city center, this 120-square-meter (1,292-square-foot), three-bedroom, two-bathroom apartment with a terrace could not be in a more attractive location for tourists.
In addition to sprawling city and ocean views, the apartment is within three blocks of the mall, supermarkets, and a dozen restaurants. The asking price is 5,864 UF (US$232,500).
Editor's Note: The UF is a non-monetary unit of value that translates to a price in Chilean pesos. Follow the link to learn how the UF works. –L.H.

A smaller, 90-square-meter (969-square-foot), three-bedroom, three-bathroom beachfront apartment a few blocks down from the first apartment, with similarly great ocean views and a terrace, is listed for 4,040 UF (US$160,000 at today's exchange rates). Though further away, this apartment is still no more than a 10-minute walk to all places of interest.

A two-bedroom, two-bathroom, 80-square-meter (861-square-foot) beachfront apartment with a terrace and ocean views in every room, located in the building immediately next to the apartment above, is listed for 4,351 UF (US$172,500 today).

For something larger, a three-bedroom, two-bathroom, 149-square-meter  (1,604-square-foot) single-family home, located just south of the city center—though close to stores and restaurants—is listed for 5,108 UF (US$202,500 today), and is located six blocks from the beach.
Viña Del Mar Is A Good Investment Value
Ultimately, Viña del Mar is already a popular place for foreign and domestic tourists in Chile. As such, the properties I suggest above will always be in demand within the Chilean tourism market.
At the same time, it's clear that Chile has benefitted greatly from its relationship with China and will see further benefits as China's international profile rises, which gives demand for properties in Viña del Mar nowhere to go but up.
Cristian Laborda,
For Overseas Property Alert
***
Letters To The Editor
Hey Lee,
Thanks for the article on currency exchange rate basics. Here's my question:
If I buy Mexican pesos at the current rate of around 20 pesos per dollar (say I buy ten thousand dollars' worth) and the dollar weakens to around 10 pesos per dollar, will I double my dollars if I sell at that rate?
Thanks,
Tom
Yes. At 20 pesos per USD, US$10,000 would buy you 200,000 pesos. If the dollar weakened, and the rate became 10 pesos per USD, those 200,000 pesos would then buy you US$20,000 when you sold.
Now, imagine if you bought a condo… you'll pay more in transaction costs, but the potential gain is enormous.
By historic measures, it's likely that the dollar will indeed go down against the peso. But "likely" is as good a prediction as you'll get. It's always possible that it can go the wrong direction, as with any currency.
Remember, the world's currency experts—armed with mountains of economic data—can't predict currency movements any better than they can pick tomorrow's winning lottery numbers.
***
Greetings Lee,
Is there a cool, low-humidity, modern, safe part of Mexico where a retiree can live for between US$1500 and US$2000 monthly?
I'd want most of the modern conveniences like restaurants, shopping, museums, and the arts… either within walking distance or with easy access to public transport.
Thank you,
Joyce
What is this? Do you think you can just custom order the perfect retirement spot?
Actually, in reality, you can… it's just a matter of focusing in on what's important to you and then going to find it.
One city that comes to mind here in Mexico is Guanajuato. It will meet most of your criteria. At an altitude of 2,000 meters (6,500 feet), Guanajuato enjoys a mild climate all year. The average high temperature in January is 72° F (22.3°C). In May—the hottest month—the highs average 87° F (30.6°C).
Founded in 1548, Guanajuato has a long history and rich heritage.
Guanajuato also enjoys one of the lowest costs of living in all of Mexico. According to a survey published by El Economista, it has the second-lowest cost of living among 42 major cities in the survey (Cancún and Los Cabos were the most expensive).
It's a university town where you'll enjoy orchestra, theater, and museums.
You may also want to consider Puebla, Mexico. It's a few degrees cooler than Guanajuato, and an excellent lifestyle choice. Read more about Puebla here.
***
Lee,
Before purchasing in a particular country, do you consider the capital gains tax rate? Wouldn't this affect your total gain upon selling?
How does purchasing with IRA funds change the effective rate?
Eric
Yes, indeed, you should always consider the capital gains tax liability when evaluating an investment abroad. It can be significant. And if you're renting a property out, you may have to consider in-country income tax liability.
And remember, for your U.S. return, you'll calculate your capital gain in dollars for real estate purchased in a foreign currency. The gain or loss may be quite different.
Sometimes I consider these carefully, and to be honest, sometimes I don't. If it's strictly an investment, I do… but if it's a residence or a lifestyle buy, I normally don't let taxes get in the way of where I want to enjoy life.
If you're buying with an IRA, it won't matter to foreign taxing authorities… if required, you'll still have to pay any capital gains taxes in a foreign country. The only thing that's "tax deferred" in IRAs and 401ks are U.S. taxes.
Have a question? You can write to Lee (or Cristian) here.