3 Top Places To Go For Comfortable Weather Year-Round
Aside from the dozens of queries that fill our mailbags every week from readers looking for a warm, sunny destination, we also get a good deal of interest in cooler climates…
For those looking to spend time in their overseas property, weather is one of the top considerations…
As I introduce you to these three top "cool weather" options, we'll look at the temperature range you can look forward to, as well as how much you'd pay for a foothold in each of these markets today…
1. Cuenca, Ecuador
Cuenca is the most affordable place you'd want to retire in Latin America. Other places may be a bit cheaper—including some places elsewhere in Ecuador—but you'd be removed from the conveniences of a city… you wouldn't have access to certain services, amenities, and conveniences that make life comfortable… and your standard of living might be reduced…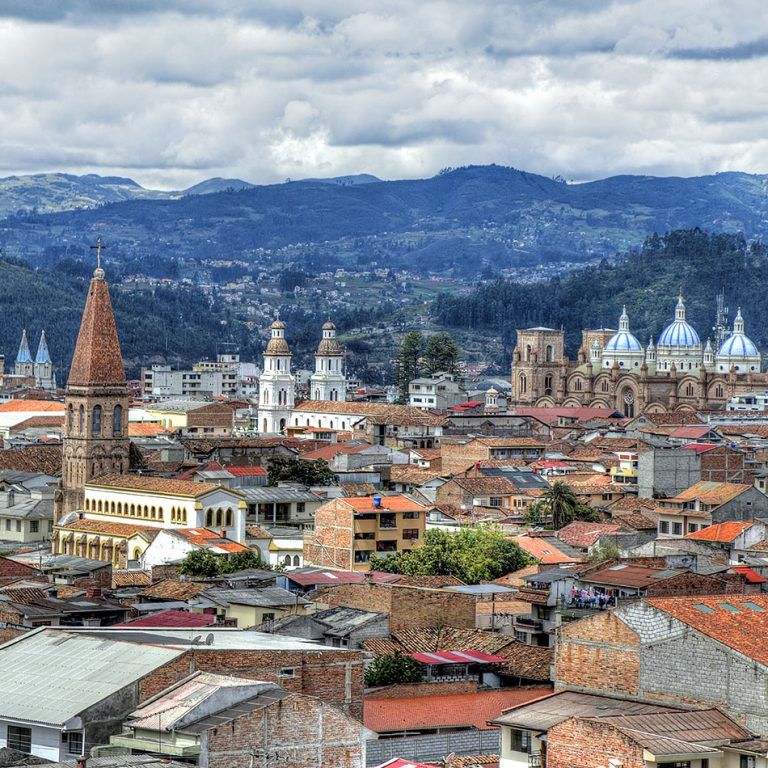 For all these reasons and more, Cuenca is Latin America's best quality-of-life buy for the money. This is an historic city that's also a healthy place to live—with fresh air and abundant sunshine—and one of the most authentic Spanish-colonial settings in the region. Despite its big and growing expat community, Cuenca is still a "go local" choice. Ecuador uses the U.S. dollar, so retirees in this country have no currency exchange concerns.
Cuenca's Climate:
Thanks to its elevation (2,560 meters; nearly 8,400 feet), Cuenca has temperate weather throughout the year. While the altitude provides pleasant weather, it also brings thinner air that can be difficult for those with respiratory or cardiac problems. Even those in perfect health will take some time to get used to the heights.
Temperatures fluctuate from about 65°F at the coldest (August and September) and 98°F or so at the hottest (which could happen any time of year), but most days see a high of around 70°F. Humidity hovers at about 75%.
There's really no time of year when the weather is unpleasant here, and most expats say they never need climate control. You might want a space heater at night when it's at its coldest, but there's never a need for air conditioning.
Cuenca's Property Market:
Cuenca has a large inventory of quality properties. Despite its growing expat community over the last two decades, real estate here is still a great value—with an average per square meter price of US$1,115. The market went through a boom between 2004 and 2014, then suffered a collapse. It's been slowly recovering ever since but remains one of the most affordable places to buy a Spanish colonial—whether for renovation or already remodeled.
Real estate (and everything else) is priced in dollars. Living in a dollarized economy like Ecuador provides a level of stability that many residents find assuring.
In Cuenca's historic center, I found a renovated Spanish colonial home that would make an ideal rental/vacation property. It's 120 square meters with two bedrooms, outdoor terrace with retractable glass ceiling, and a rooftop terrace with city and mountain views. Price: US$139,000.
If you're after something more tranquil, there's a country home 15 minutes out of town on a quarter-acre lot. It's 130 square meters with two bedrooms, three bathrooms, and a landscaped lawn. Price: US$165,000.
2. Medellín, Colombia
Medellín is a pretty, tidy city with a near-perfect climate. It's also culturally and recreationally rich and diverse in a sophisticated, developed-world kind of way. On any given day, you could visit a museum or see a tango show. There's opera in season, shopping year-round, and dance clubs, nightclubs, and white-glove restaurants… plus interactive outdoor museum-parks, an aquarium, an amusement park, botanical gardens, a planetarium, Barefoot Park with a zen garden, and dozens of small, neighborhood parks and treed plazas.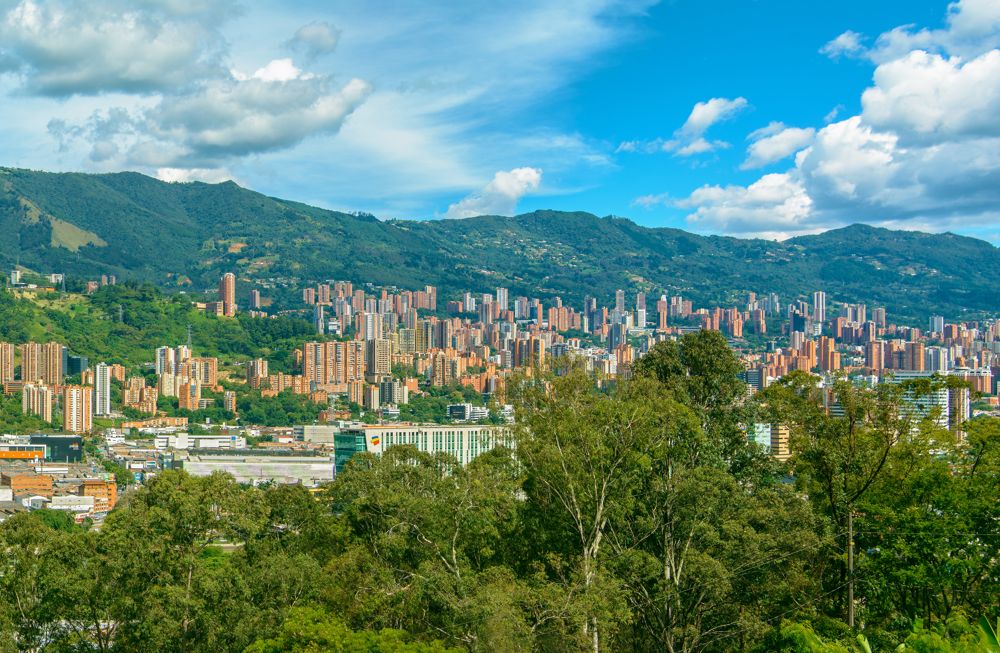 Medellín is an economic and financial center for Colombia, as well as a literary and artistic hub. It's also establishing a name for itself as one of the world's most progressive cities. In 2012, The Wall Street Journal named Medellín the Most Innovative City in the world for that year. Visitors here will appreciate the unique public transit infrastructure, much-loved public spaces, and the accessibility of technology and Internet throughout the city.
Medellín's Climate:
Medellín's weather is close to perfect for most folks. Perched at an elevation of 5,000 feet (1,500 meters), it enjoys beautiful weather all year, with warm, balmy days and cool, pleasant nights.
Temperatures range between about 79°F and 63°F with humidity hovering around 67.5%. The temperature varies so little throughout the year that you can't really say there are warmer or colder seasons. You could say that Medellín is room temperature every day, all year.
Medellín's Property Market:
Though we've been recommending this city for both living and investing for over a decade, Medellín still holds great value for North American buyers—even in the most sought-after expat neighborhoods. El Poblado is where most foreign buyers seeking a good lifestyle head.
Today, average price per square meter in El Poblado is US$1,741. To put that in some context, the closest city match to Medellín in the United States is Austin, Texas—another city renowned for its innovation. Austin was voted the top city to live in the United States by U.S. News and World for three years running. Yet, in downtown Austin, you're looking at an average US$8,025 per square meter.
Now, look what you can have in Medellín…
I found a two-bed, 131-square-meter apartment in Provenza—the place to be in El Poblado—with great city views. It also comes with maid's quarters, two storage rooms, and two parking spaces. Price: 825 million COP (US$218,150).
Just a few blocks away (still close to Provenza's top amenities and transport connections), a two-bed, 85-square-meter apartment is on the market for 570 million COP (US$150,730).
3. Santa Fe, Panama
Santa Fe is an unassuming, unsung small town in Panama's Veraguas Province. If highland living is what you're after, Santa Fe deserves your attention. Life here comes at a fraction of the cost of Boquete… In fact, this is one of the most affordable parts of Panama. A couple could retire here on as little as US$1,000 a month.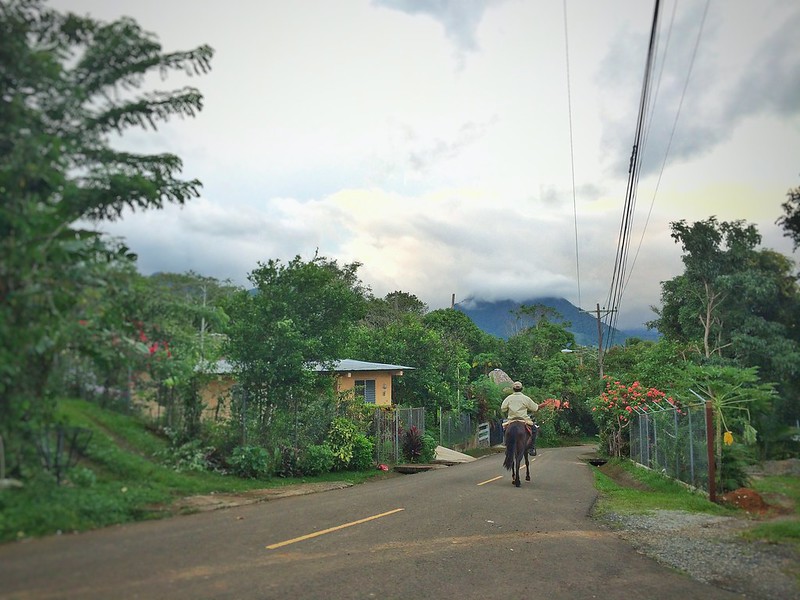 If you lived here and joined this back-to-basics way of life, you'd be settling into a true Panamanian town, not an expat destination. You'd shop for national products at the same places as the locals, not for imported goods from brand-name stores. Learning at least a bit of Spanish would be important to living a full life here.
Surrounded by the Santa Fe National Park on three sides, rolling hills, and valleys in every direction, this quaint mountain town is rich with outdoor activities. Offering many of the same attractions as Boquete, with fewer visitors, you can hike, birdwatch, tube down the river, or tour the small El Tute Coffee Factory. An innovative expat business now offers tours of Santa Fe via horseback, as well as river kayaking through the national park to the Caribbean coast.
Santa Fe's Climate:
Santa Fe is set at 430 meters above sea level, not quite qualifying it as a cloud forest, but it has that same mountainous, orchid, mossy terrain.
The average annual temperature is nearly 76°F. Its cooler climate makes for a garden enthusiast's dream and gives way to an economy which is primarily built on agriculture. Santa Fe is warmer (especially at night) and dryer than Boquete.
Santa Fe's Property Market:
Unlike Medellín and Cuenca, which would both serve well for rental investment, Santa Fe is really a lifestyle buy. Price per square meter is an average US$1,349, and properties are an average 175 per square meter—often sitting on an extensive plot of land.
Correspondent Michelle Miller Shogren recently reported in Panama Letter, "There hasn't been much growth in Santa Fe's real estate market the last few years… Many of those who are building have built on family land, or a family member has sold them a small lot from a larger parcel or finca madre (mother farm). For this reason, prices have stayed nearly the same as when I first arrived here in 2005, making it a buyer's market."
I found an attractive three-bed home with river views, covering 280 square meters. Set on an acre of land, it's asking US$199,000.
A five-bed home with generous outdoor space—and great mountain views—is asking US$175,000.
Bottom line, by going after cooler climates overseas—and away from sea and sand—you are often rewarded with lower prices… without compromising on comfort and style.
Lynn Mulvihill
Editor, Overseas Property Alert