In today's complicated world, international property stands out more strongly than ever among investment options because it is both a hard asset and one of the best current opportunities for generating cash flow while building real, long-term wealth.
Whether you're contemplating a first purchase overseas or looking to expand current foreign property holdings, here's where you should focus your attention and your capital this New Year. As we move into 2018, these locations dominate as markets of opportunity: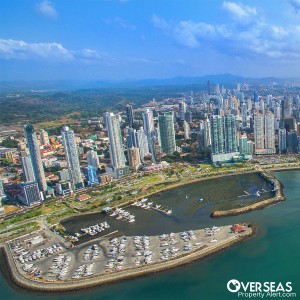 I recommend Panama for two things specifically— apartments for rental and agricultural opportunities.
Panama City, where resale transactions have slowed, is and will continue to be a buyer's market through 2018. I see this year as a chance to buy on a dip, because, long term, I remain bullish on the Panama City rentals market.
Yields continue strong though not as strong as they were a couple of years ago, primarily because rents have softened.
Argentine, Colombian, and Venezuelan buyers have helped to keep the Panama City market stable and growing over the last 10 years, even while other markets in this region struggled or even collapsed.
Today, North Americans and Europeans continue to invest, but it's Panama's new relationship with China that I predict will fuel this economy through its next stage of growth. If the Chinese come in volume, as they did in Vancouver in the 1990s, Panama City property prices will soar to new levels.
The second big opportunity for making money from real estate in Panama in 2018 is through productive land. This country's interior is a fertile bread basket. Individual investors can participate in organic plantations for turnkey agro-profits.