Plus: The Path Of Progress In Tulum
April 7, 2015 Algarve, Portugal €1=US$1.08
Dear Overseas Property Alert Reader,
When it comes to sun, sea, and sand, southern Europe offers two attractive options on its warm, southern coastline that are known throughout the world—Portugal's Algarve and Spain's Costa del Sol. Each share a similar history of Roman and Moorish patrimony, excellent fresh seafood, and sunny idyllic climates. Owning a property and living in either of these locations would be a dream for almost anyone.
However, the property markets of the two regions differ in both value and affordability, with the Algarve being a better choice for those who want to live in the sunshine.
Let's take a look at both of these popular regions.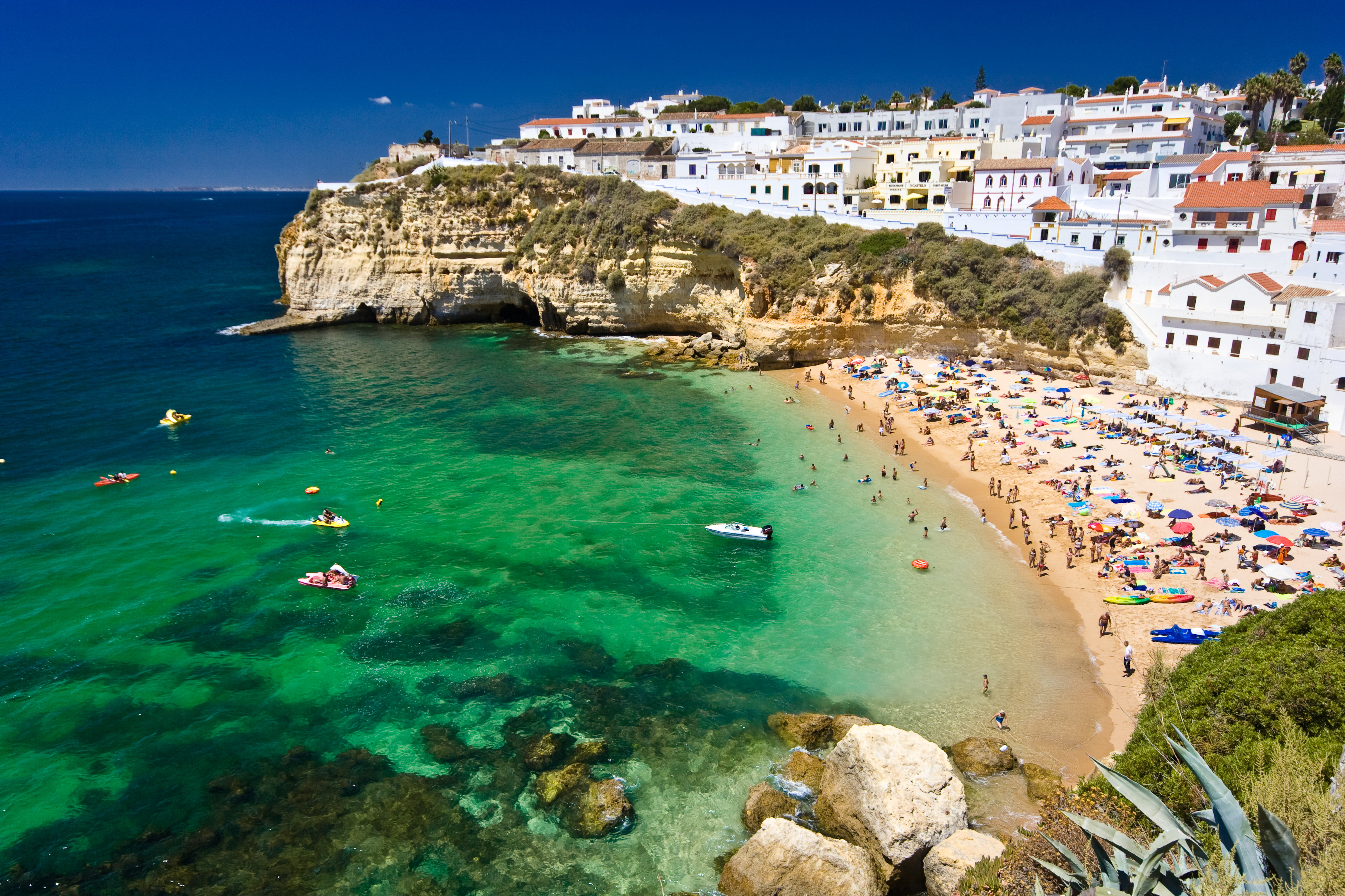 The popular beach at Carvoeiro is emblematic of the Algarve coastline
Costa Del Sol
Costa del Sol is the extremely popular southern coastal area of Spain's Andalucía region. It's bordered by the busy towns of Nerja and Marbella, with Málaga as its centerpiece. As an American expat living in the Portugal's Algarve for three years now, I have an easy two-hour drive to Spain's Costa del Sol.
The scenery on the Costa del Sol is stunning, with mountains rising dramatically out of the sea. The coastal motorway through the region offers a drive without equal.
But the Costa del Sol became a tourist haven very early on and, unfortunately, the tourists, expats, and property developers flooded into the region unchecked. Builders erected hundreds of thousands of poorly planned and sometimes illegal properties. The recent seizure (without compensation) of many of these illegally-titled properties is big news in Europe's vacation market today.
I'd say that the rapid commercialization of this area has also led to an undesirable change to its charm and the local culture as well.
The Algarve
Compared to Costa del Sol, Portugal's southern coastal region—called the Algarve—has changed very little over the last two centuries. The Portuguese people are polite, laid back, and in no particular hurry to fill the Algarve with apartment towers. I've felt welcomed here since the day I arrived.
The culture in these rugged hills and coastal plains is still centered around village life—each village with a mother church and communal well or fonte. But outside of towns, happily, there are over 100 kilometers of sandy beaches and 39 golf courses to distract the resident or visitor. Modern conveniences are available in the larger towns such as Albufeira and Portimão.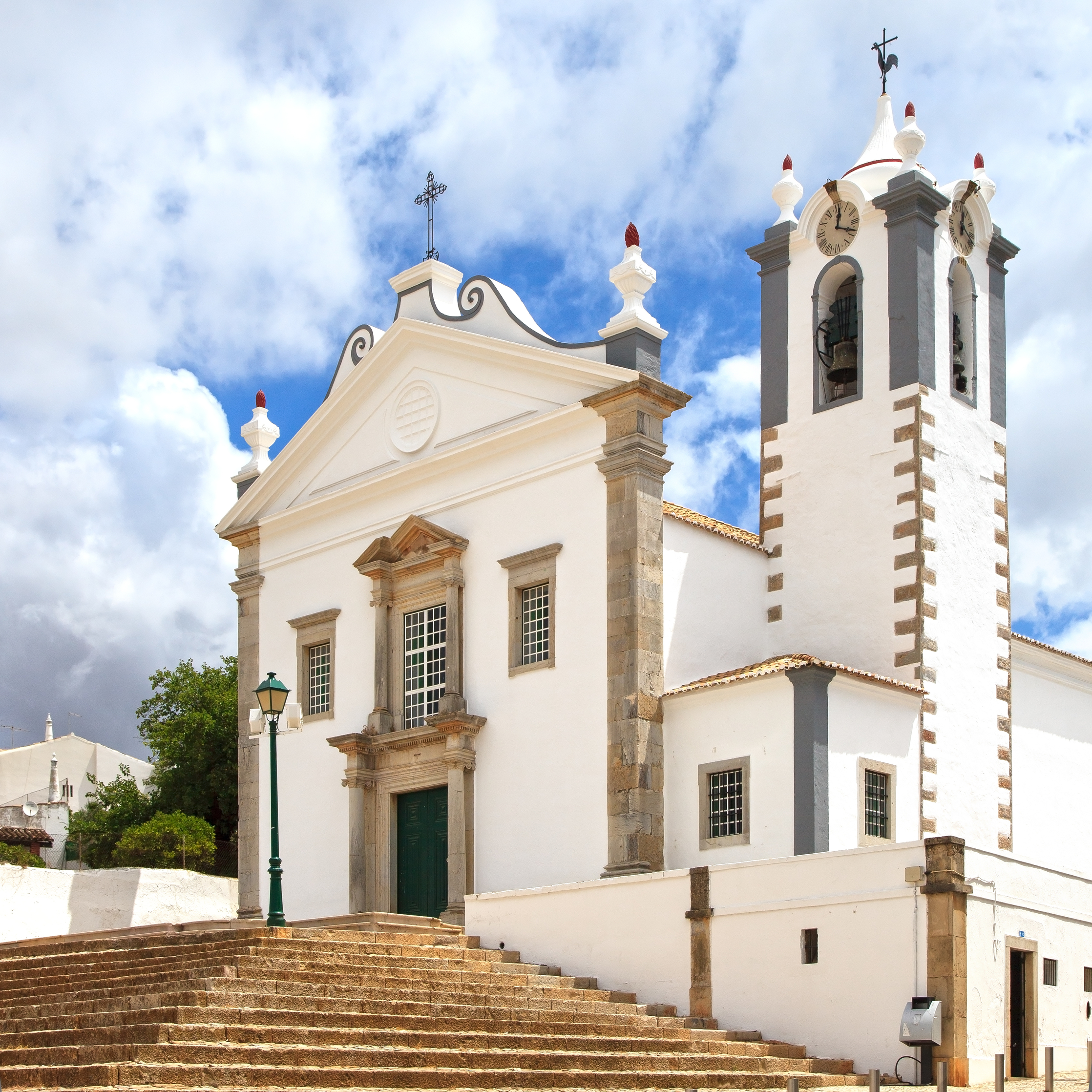 In Estoi, the mother church is the center of village life
Unlike some development in Costa del Sol, property construction in the Algarve is carefully controlled by a system of planning and permissions.
Property Market Comparison Shows Algarve To Be A Better Value
Both Costa del Sol and the Algarve have plenty of new and existing properties available… but which of the two areas is the better value?
The Eurostat House Price Index (EHPI) tells part of the story. The index has a baseline value of 100, which represents housing prices in 2010. In subsequent years, values over 100 mean the properties are selling for more than they were in 2010… less than 100 means they're selling at a discount compared to 2010 prices.
According to the latest EHPI data available, Spain's value is 72.09. It's the lowest value in Europe at 28% off its 2010 prices. Portugal's rating is 90.64.
On the surface it would seem that Costa del Sol might have the price advantage. But many believe that Costa del Sol properties were overpriced to begin with… a fact that the index doesn't take into account. So the discount to 2010 prices may not be the bargain that it first appears to be.
In fact, actual costs in the Algarve are lower.
According to a study of 8,700 listings on SpainHouses.net (as of April 4), the average property price on the Costa del Sol is €390,400 (US$421,600). In Algarve, the average property is just €246,100 (US$265,800), according to Meravista.com, with almost 60% of the house listings less than €200,000 (US$216,000).
As reported by Meravista.com, the dwellings in the Algarve average €1,530 per square meter (US$1,652). For resort properties on the world market this is quite a bargain. By contrast, SpainHouses.net reported an average of €2,193 (US$2,368) for Costa del Sol… 43% higher.
The Algarve Is The Place To Buy For More Than Just Value And Price
Aside from the value-for-money aspect, the Algarve has much to offer those in pursuit of a better lifestyle or a retirement haven.
I've found that the local lifestyle is the biggest attraction for nearly every property owner in the Algarve. Other expats living in the region have confirmed time and again that whether a buyer's budget is €100,000 or €1 million, the natural beauty, best year-round climate in Europe, and relaxed way of life top the list of reasons for moving to the region.
What's more, the Portuguese government offers generous fiscal incentives, including a 10-year tax holiday for retired EU expats. Plus, the Golden Visa program offers buyers from outside the EU a residency permit in return for their investment.
Here are a few properties ideal for retirement or investment in the Algarve:
| | |
| --- | --- |
| | In the desirable hill community of Boliqueime near the Algarve's center (and just north of 7 golf courses) there is a two-story, 128M2 (1,378ft2) detached house with a swimming pool. With three bedrooms, two baths and a large garden, this would make an excellent permanent home or investment opportunity targeting the U.K. holidaymakers that prefer this area. The house is listed at €219,000 (US$237,000). |
| | |
| --- | --- |
| | The quiet area of Covões, Loulé, has a massive 334M2 (3,595ft2) villa for sale with high wood-beam ceilings and under-floor heating. This two-bed, two-bath property is surrounded by over an acre of land. The villa is listed at €225,000 (US$243,000). |
| | |
| --- | --- |
| | In the Algarve's biggest city (Portimão), I found one of the Algarve's smallest townhomes. This is a 60M2 (645ft2), two-bedroom, older, hole-in-the-wall (with a new roof) that will put you right in the middle of Portuguese culture and the city's historic district. You would also be just minutes away from the famous cliff-side beaches of Alvor. This entry into Algarve living is only €52,000 (US$56,200). |
Hobie van Huson
For Overseas Property Alert
P.S. Live and Invest Overseas has named Portugal, specifically its coastal Algarve region, as the world's #1 retirement haven. Come discover all this sunny region has to offer the would-be retiree, property investor, and expat with the help of all our on-the-ground contacts during our first-ever Live and Invest in Portugal Conference taking place July 8–10 in Carvoeiro. Reserve your place now to take advantage of VIP attendee perks and discounts. Details on the Live and Invest in Portugal conference are here.
Editor's Note From Lee Harrison: Obviously passionate about the Algarve, Hobie van Huson is an author and biochemist. Three years ago Hobie was dragged cheering and clapping from his Texas home to Portugal's southern Algarve region. He then founded the world's largest property portal devoted exclusively to the Algarve, meravista.com. Through his website, and in both the local and international press, Hobie regularly writes and distributes articles and analytical reports regarding the Algarve property market.
***
Letters To The Editor
Lee,
What is your opinion of Tulum, Mexico? I'm considering a condo purchase there. I know it is considered to be in the Path of Progress.
I would spend a couple months there and try to rent the other months. It seems like around a 6% return would be possible.
Janet
I like the area around Tulum, and I do believe it's in the Path of Progress.
Cancun began in 1974 as a tourism project on a small fishing island. As it exploded into a city of more than 700,000, the swath of development extended southward towards Playa del Carmen… transforming it from a fishing village to a town of more than 150,000 today.
From there, development continues to creep southward, as buyers seek unspoiled beaches and towns that remain convenient to Cancun's international airport.
Today, Tulum is squarely in this Path of Progress. Just a few years ago, the town consisted of a handful cabins and a few fishing shacks. Today, the census counts over 18,000 people there.
Personally, my only issue with the condo offers I've seen in Tulum is that many of them are not on the beach. And if I bought a property in this area, I'd want it to be either on the beach or very close to it.
But if you like your prospective property and its location, I think the Tulum area is a good choice. I wrote about an off-beach offer in Tulum previously. Follow the links to read the issue on Tulum and about the project Los Árboles Cobá.
***
Lee,
Does Colombia have retiree perks similar to those in Panama and Ecuador? I'm referring to such things as discounts in the cinema, discounted air travel and bus passes, front of line privileges, and other benefits. Thanks. John I don't know of any Colombian old-age perks of the type John is referring to, aside from a preferential line in some banks and businesses. Colombian law is full of regulations defining old age and addressing benefits. But these benefits mostly have to do with pension eligibility and programs for the indigent… not perks for retirees.
Have a question? You can write to Lee (or Hobie) here.