We talk about beachfront property a lot here.
But not all beaches are created equal. And, we all have our own expectations about what the ideal beach should be.
Caribbean waters are a little too quiet for me. Perhaps it's my Atlantic roots that draw me to wild, dramatic coasts… places where you can taste salt on the sea breeze… and, when it's too rough to swim, you can sit back and watch the sea bash against the rocks.
I say "too rough to swim." Really, here in Ireland, it's more a case of being too cold to swim…
Which is why the Pacific may be my favorite stretch of coast in the world. Not only do you have the dramatic rugged coastline and crash of surf… you'll also find warm water with plenty of safe swimming beaches… and enjoy some of the world's most spectacular sunsets.
Fortunately, those same great wide beaches and surf that California is famous for don't stop at the U.S. border. For years, expats have been finding great values farther south… on the Pacific shores of Costa Rica, Nicaragua, and Mexico.
Today, let's take a look at some of your top options for owning your own beach home on the Pacific.
Among these you'll find options for breaking away from it all… as well as places where you have access to more cultural and nightlife options…
Let's dig in…
1. Mexico—Riviera Nayarit and Mazatlán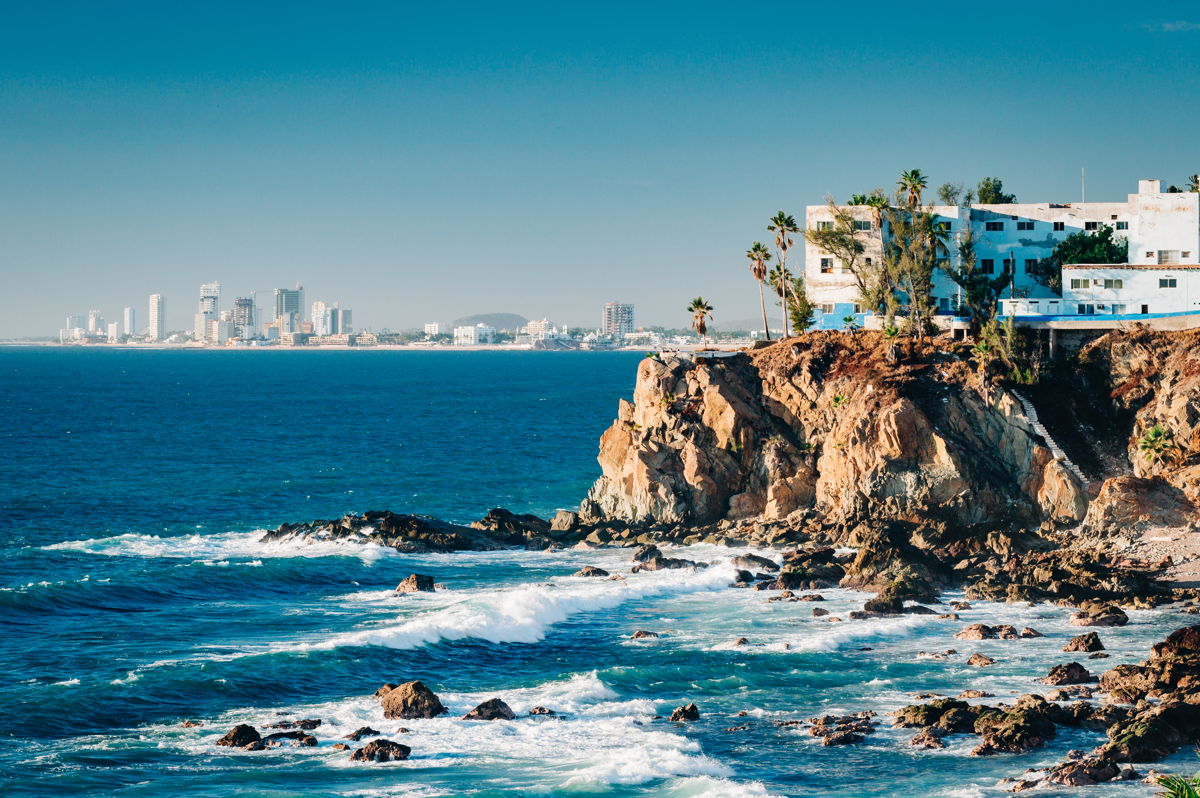 As we've talked about in recent issues, the Riviera Nayarit is the latest up-and-coming destination on Mexico's Pacific Coast. When you look at the caliber of beaches here, it's no surprise that the government is working hard to put this area on the map. Fifty-six-mile-long Playa Novillero is one of the largest beaches in the world. It's close to historic churches and an art museum but sees few tourists. Nayarit offers up the opportunity to tuck yourself away in nature… or get close to the action and position yourself in the resorts being built along the coast.
If you'd like to be part of a community, check out Vista Encantada Eco Club. Perched in the hills, surrounded by wild nature, this development is just 15 minutes from the new luxury resort of Costa Canuva (currently under construction by FONATUR). It's close enough to be able to avail of the city's future amenities, but far enough away to enjoy a quieter life. All condos here have 180-degree views of the ocean. Condo prices start from US$165,000… and a number of US$89,000 studio apartments are under construction. You can find more details here.
A few hours north of Nayarit is another of our top destinations in Mexico—Mazatlán. This city of half a million people has a large and well-maintained colonial center with lots of fine dining, cafés, clubs, museums, and theaters… plus 20 miles of sandy beaches with warm, swimmable waters. Local visitors flock here in summer. In winter, it's a popular spot with snowbirds from North America.
The best property bargains are often priced in Mexican pesos or Canadian dollars, but most-all properties are low when compared to other beachfront markets around the world.
One luxury offering here is a 110-square-meter apartment with wide ocean views asking US$375,750 . Or close to the beach, you can buy this two-bed unit for just US$86,315.
2. Chile—Viña del Mar and La Serena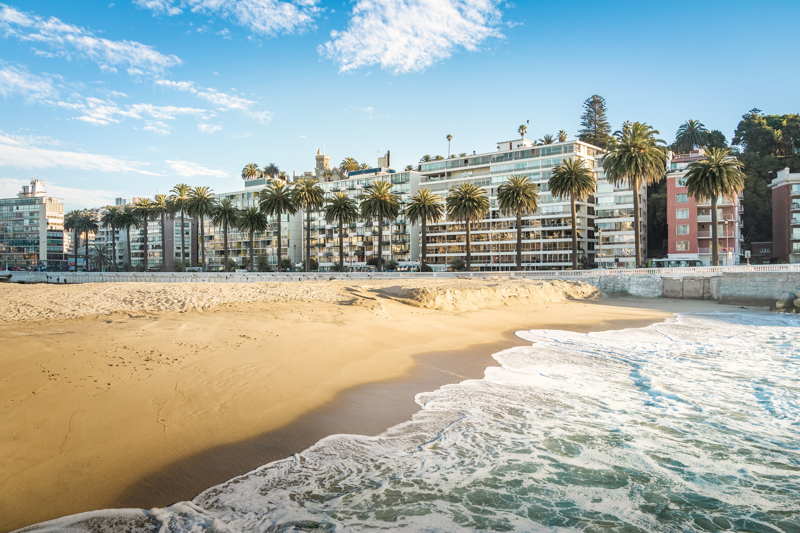 The city of Viña del Mar lies 75 miles from capital Santiago. The fourth-largest city in Chile, its beautiful white-sand beaches are what make it the country's number-one destination for both international and local tourists. It has a number of hotels, restaurants, malls, entertainment centers, and even castles along the coast—built as summer and weekend getaways for wealthy Chileans.
From Viña del Mar, it's just minutes to Chile's second-largest town—Valparaíso—where you'll find even more attractions. Both towns are well connected by public transport. Staying in Viña del Mar is a two-for-one deal for tourists (or three-for-one if you count in easy access to Santiago). The climate is Mediterranean-like with average daytime temperatures ranging from 61 degrees in the winter to 73 degrees in the summer.
I found this one-bed condo—with ocean views and a terrace—currently listing for US$260,270.
Some five hours north of Viña del Mar is another attractive opportunity. La Serena is a clean, well-organized, Spanish colonial city—and another beloved beach destination among Chileans. The second-oldest city in Chile after Santiago, and a university town, it's neatly constructed with a clean town plaza and clay tile streets.
Almost four miles long, the fine, white sand and blue waters of the Bay of Coquimbo—along with year-round good weather—attract local and foreign visitors to town.
Chile is not known for cheap properties, but La Serena has some great values.
3. Ecuador—Salinas and Olón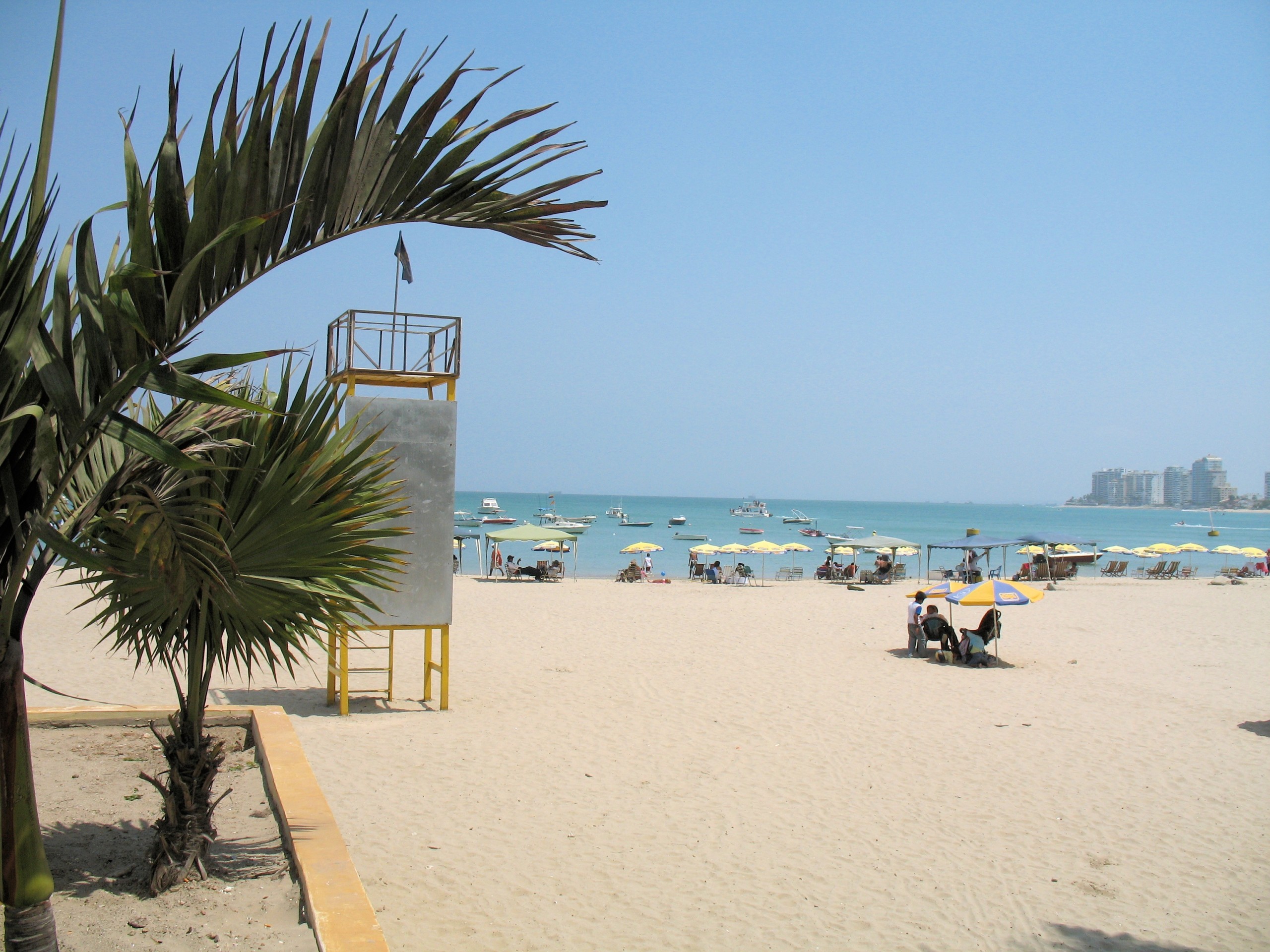 Ecuador's coast has lots of beautiful, unspoiled, and fairly undeveloped seaside towns. In fact, Ecuador's raw coast is what draws a lot of people to the country. But if you want to have access to resort-style amenities—restaurants, cafés, nightlife, groomed beaches, and an active real estate market—then look no farther than Salinas.
Located at Ecuador's westernmost tip—on its south-central coast—Salinas is Ecuador's premier resort destination… a mature resort with a substantial rental and property market and a healthy tourist trade. With around 50,000 residents in town, it's a small city… but large enough to offer the services and infrastructure required by year-round residents.
It's two hours to the international airport in Guayaquil, and it has its own airport with direct flight service to the nation's capital, Quito. Salinas draws rental traffic during off-season periods that's not typical elsewhere in Ecuador.
The beach here at the western end of Salinas is wide, sandy, and clean. You'll see motor yachts and sailboats from around the world parked in the attractive marina.
Senior Real Estate Correspondent Lee Harrison, who spent many years living in Ecuador, says, "My favorite part of greater Salinas is Chipipe, which is in the western part of the peninsula close to the naval base. It draws a quieter crowd… and because it's at the end of the beach areas, there's less traffic. The beaches are also wider and nicer than anywhere else in town. Just a couple of blocks in from the beach, you'll find a pleasant downtown area, with fine old homes and lower property prices."
In Chipipe, I dug up this property—a four-bed condo with floor-to-ceiling views over the ocean. It's asking US$179,900.
Elsewhere around Salinas, there's this three-bed condo with panoramic views, just steps from the malecón and beach, asking US$155,000.
If you're looking for a more tranquil place on the Ecuadorian coast, you might consider Olón. First, a caveat… between April and November, sunny days are scarce here. If you prefer clear skies, it may not be the place for you. On the other hand, it could be the ideal snowbird destination.
Olón is situated 90 minutes north of Salinas, and the nearest major airport is in Guayaquil (three hours away). It's a charming town with friendly people, a 1950s feel… and a beautiful, wide beach that's perfect for walking. It has a few restaurants and a couple of stores but is not overrun with tourists and traffic. You'll find more entertainment options and amenities in Montañita—a five-minute drive away.
This isn't the place to come for rental returns. But if you're after a laid-back coastal lifestyle at bargain price, Olón may fit the bill. Right now, there's this 120-square-meter condo on the beach for US$120,000… and this luxury four-bed condo, just one block back from the beach, for US$240,000.
4. Nicaragua—San Juan del Sur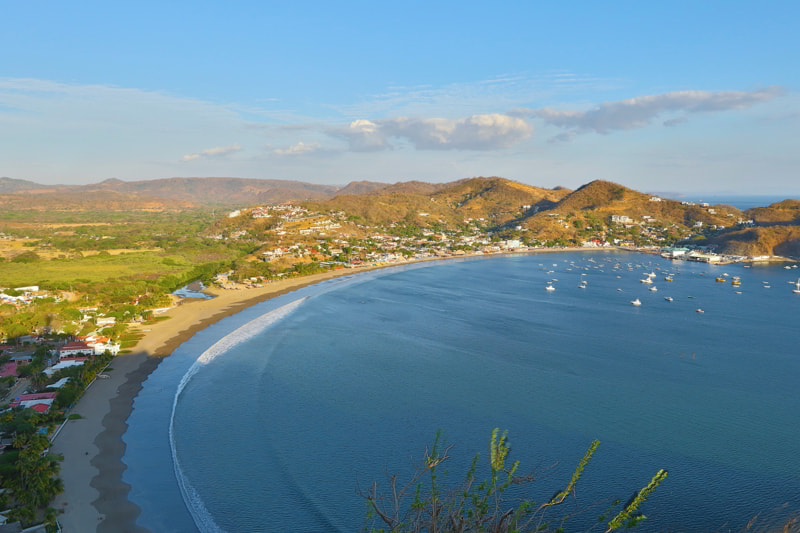 The town of San Juan del Sur has been Nicaragua's top beach destination for years. It started as a fishing village and a gateway to Nicaragua's land crossing between the Pacific and the Atlantic oceans and gradually became a surfing village. In the early noughties, it caught the attention of higher-end vacationers, second-homeowners, and expats (many of whom were middle-aged surfers with a high net worth). Today there are lots of properties, not only overlooking the village, but sprouting up along the coast both south and north of town.
Retirees have also had their eyes on this stretch of the Pacific. The attractions are both the long coast and the very low cost both of living and of beachfront property. Layer on the warm weather, the incredibly friendly Nicaraguans, and the country's pensionado residency visa program (with a monthly income requirement of just US$600), and you've got the full retiree package. For the right person… with an adventurous spirit… Nicaragua offers the opportunity to live a luxury beach retirement on a budget of US$2,500 a month or less.
In San Juan del Sur, this two-bedroom ocean-view villa is asking just US$75,000. This local-style villa with wide views over the bay is asking US$219,000. And, perched high in the hills—but just a five-minute walk from the beach—is this luxury home on a quarter-acre for US$279,000.
5. Panama—Western Azuero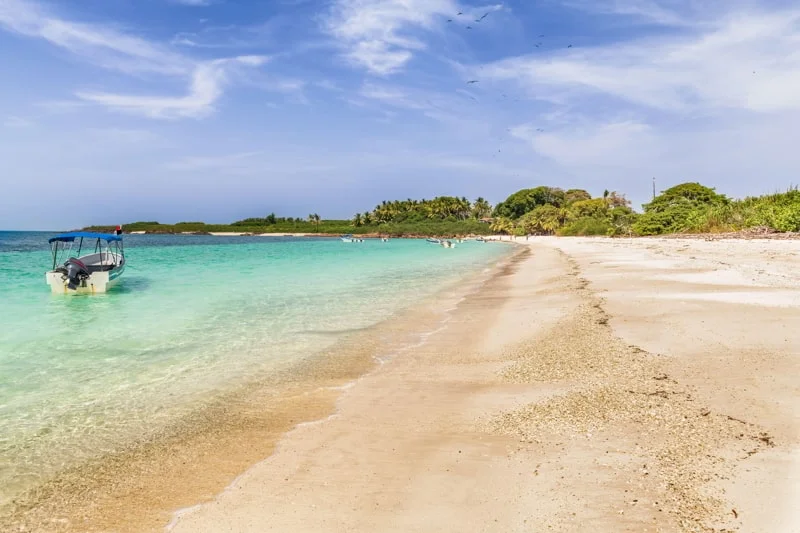 Over the past three-plus decades, beach-lovers from Panama City have pushed their way ever-farther westward along the Pacific coast, from the City Beaches to the east coast of Azuero. The next step in this migration is taking them to Azuero's westward-facing coast, where a small expat community has taken hold and a handful of low-key developments are under way.
This western side of Azuero—known as the "Azuero Sunset Coast"—is truly one of Central America's best-kept secrets. You won't meet many tourists out here because there are no big hotels. Along this stretch of Pacific coast, you'll find just a few hostels and camps catering mostly to surfers, backpackers, and adventurers who are lucky to stumble across this paradise.
The Pacific coastline here is dramatic and rugged, punctuated by cliffs and coves and backed by lush and rolling hillsides offering long-stretching views of the crashing surf. This is the place to go out if you want elbow room and privacy.
One ambitious development here, with a plan for creating a community of like-minded folks supported by top-tier amenities and services, is Los Islotes (owned by Kathleen Peddicord and Lief Simon who keep a property here as a family vacation home and an escape from the city).
Los Islotes—named for the set of islands just off the coast—is spread over 750 acres with a couple of beaches, and homesites nestled among its rolling hills, with dramatic views all around.
Aside from the natural features, the project also plans a clubhouse, three pools, an equestrian center, tennis courts, a basketball court, a fitness center, parks, plus hiking and riding trails.
Oceanview lots here start from US$65,000. Go here to learn more about Los Islotes.
Lynn Mulvihill