A few weeks ago I shared the details about four apartments on the market in Salinas, Ecuador. If you missed that story, you can still read it here.
While I was scouting in Ecuador, I also had the opportunity to travel up the Pacific coast to the more traditional and tranquil communities of Ballenita, Punta Blanca, and Río Chico. Each of these towns offers a different experience within one hour's drive from the more touristy area around Salinas.
Upon arriving at the coast I was greeted by a friendly, Italian expat who offered his real estate facilitator services to show me around the area. We soon met up with a real estate agent and began our tour.
Upon leaving Salinas we headed north on the Ruta del Spondylus highway (also known as E15), a well-maintained, two-lane, paved road that hugs the coast and offers spectacular ocean views. I was excited to see how the ocean, the beaches, and the towns changed as we drove along.
Ballenita 
The first stop on our whirlwind tour was Ballenita. Peaceful, with prices averaging one-third less than Salinas, the character in this small fishing community is on the verge of a big change. The Italian government recently donated a substantial amount of money to improve the malecón and beach area, while also searching for space to build a third marina.
After seeing the community's response to the infrastructural improvements, I expect local prices to jump in the next few years as more people are drawn to this beach community. My agent estimated a 50% to 100% increase in values once the third marina is completed.
Here are a few of the properties I toured.

Lighthouse On The Sand – On the edge of town, we visited a small, gated community of apartments circling a private pool. The ground-floor unit I saw was built in 2014 and featured a modern kitchen and air conditioning throughout. This property is fully furnished with locally crafted, high-quality furniture. With 3 bedrooms and 2 baths, this 140-square-meter (1,500-square-foot) apartment is listed at only US$150,000.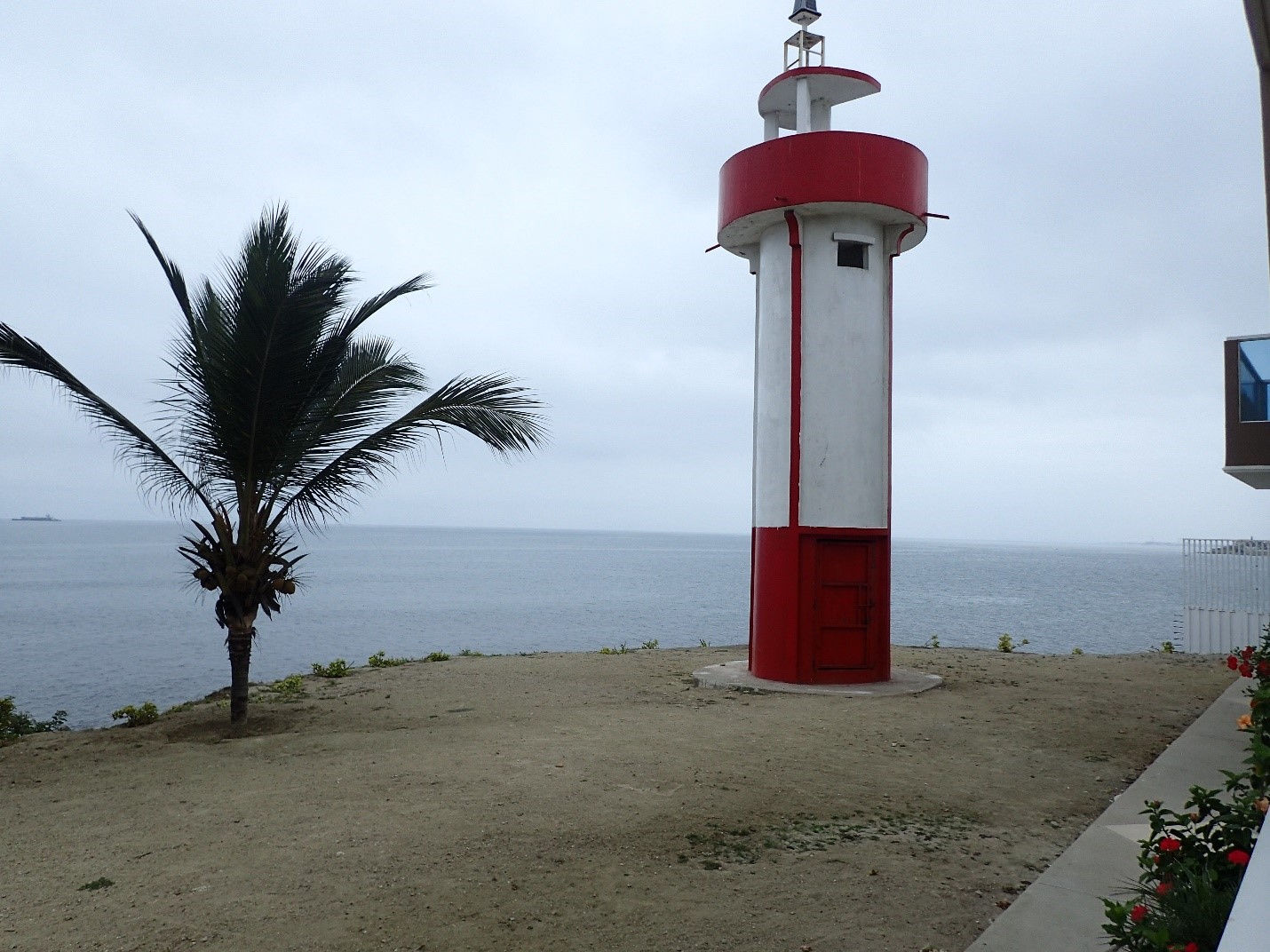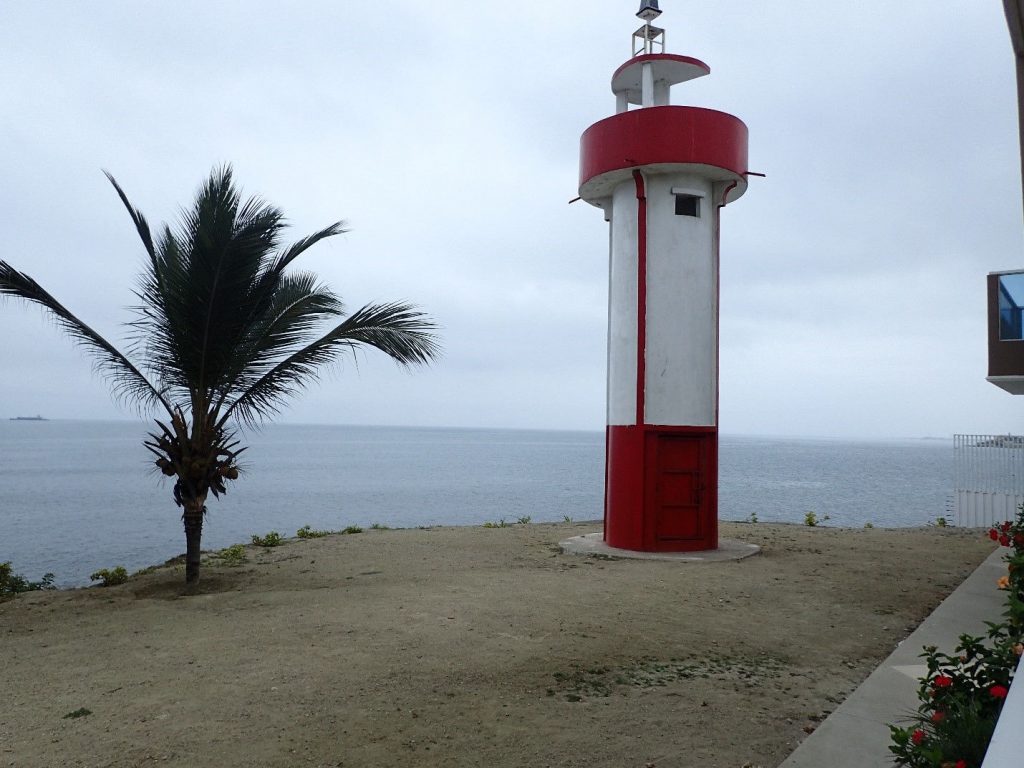 Dual Opportunity Property – A few blocks from the beach, this unique property offers great rental income potential, separate from your private living space. The unusual home is designed like a submarine with thick, curved walls and large, oval openings for doorways. The entire second floor is devoted to a modern studio apartment with a private entrance, while the rooftop palapaboasts beautiful, 360-degree ocean, hill, valley, and city views for all to share. A large pool in the back and a private front courtyard with barbecue encourage outdoor living at its finest.
The main house offers 4 bedrooms, 3 baths, and 145 square meters (1,560 square feet) of fully furnished, air-conditioned living space. You can own this 250-square-meter (2,700-square-foot) property for only US$155,000. The studio apartment is currently rented for US$500 per month in the low season, but rates can go up to US$500 per week during the high season.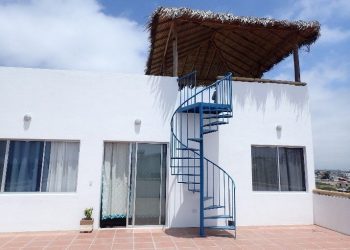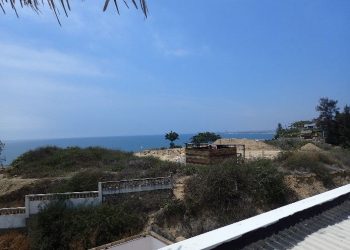 Punta Blanca 
Moving up the coast, our next stop was a house built in 2015 with a more traditional flair. The land measures 900 square meters (almost 9,700 square feet) with the added bonus of fruit trees on this large parcel. The home itself is 300 square meters (3,230 square feet) with 3 bedrooms and 3 baths, but it can sleep 10 or more people. This house was designed for entertaining, with a private pool, ocean and hill views, air conditioning, and lots of garden space. You can own this semi-furnished home for US$289,000.
Río Chico 
Still heading north on the coastal highway, we next encountered Río Chico. Meaning "little river," this surf town maintains a laid-back vibe, so I was surprised to find a modern development just off the highway. Upon completion, this private, luxury, gated condo community will offer an infinity-edge pool, hot tubs, pool/beach bar and grill, a coffee shop and restaurant, as well as an ocean beach club including beach and water activities.
The properties include stand-alone houses and townhouses, and you can find a price point to suit your needs. I toured a three-story, free-standing home with 3 bedrooms and 2.5 baths with a private rooftop terrace (pictured below) listed at US$172,000.
I also saw townhouses ranging from US$125,000 up to US$299,000. Most are 3 bedroom, each with en suite bath, and an additional half-bath. The large, private balconies and ocean views are stupendous. The larger units also featured private, infinity-edge pools overlooking the Pacific Ocean. These units have rental potentials ranging from US$950 up to US$1,500 per month, and short-term financing is available with a 30% down payment.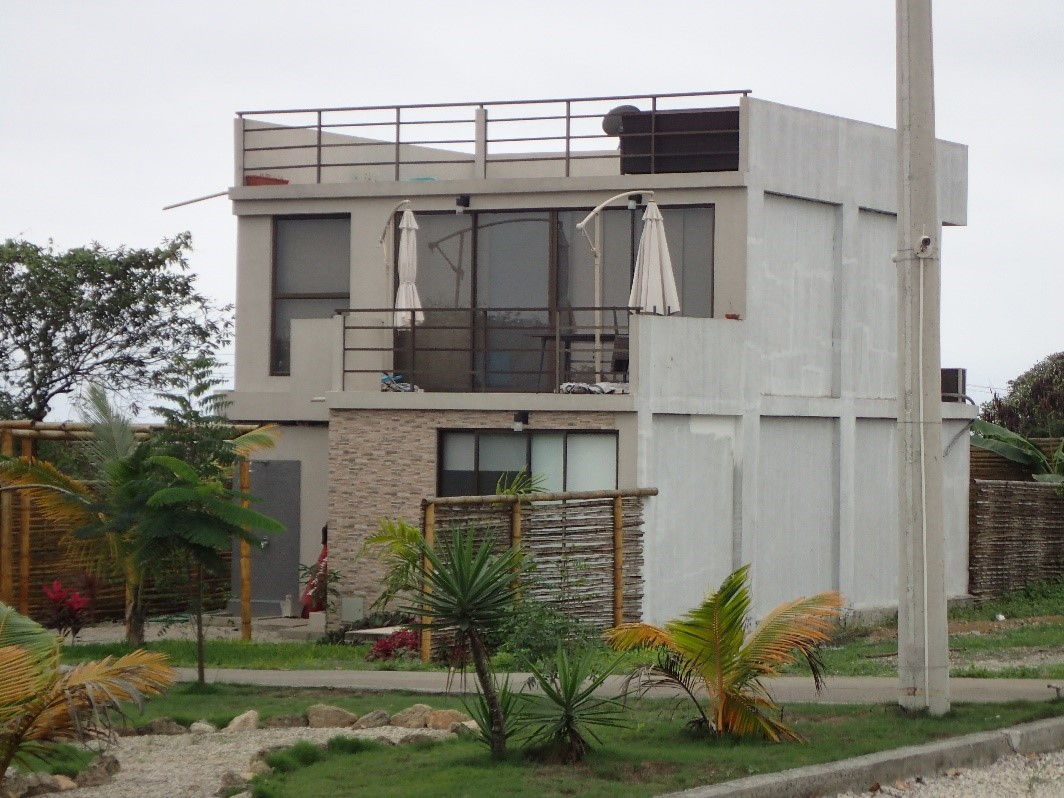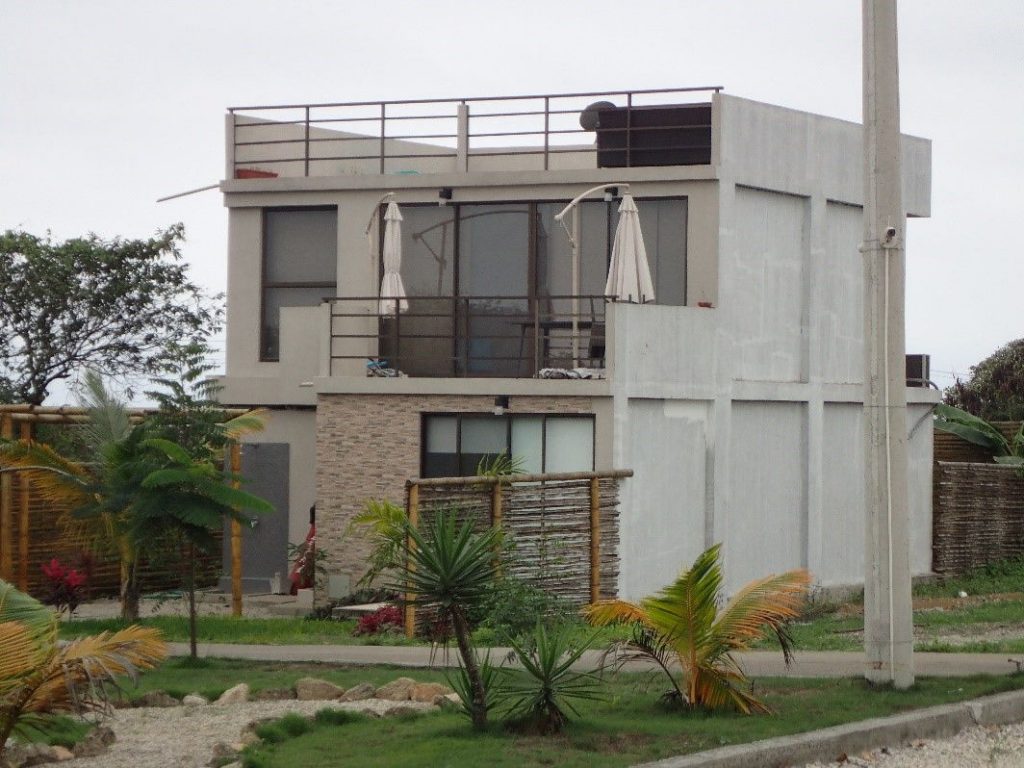 Back To Salinas 
Returning to Salinas, I toured a recently remodeled eighth-floor apartment in a new building with ocean and yacht club view located a few blocks inland, and a sleek apartment tower directly on the beachfront malecón.

Spacious Balcony Yacht Club View – Selling as a turnkey opportunity with all furnishings and appliances included, this eighth-floor unit lets you move right in to begin enjoying the great amenities, all within walking distance. This 3-bedroom, 2-bath unit features a large covered balcony with 180-degree views. Listed for only US$145,000, in this 160-square-meter (1,700-square-foot) apartment you can be near all the action for a small investment.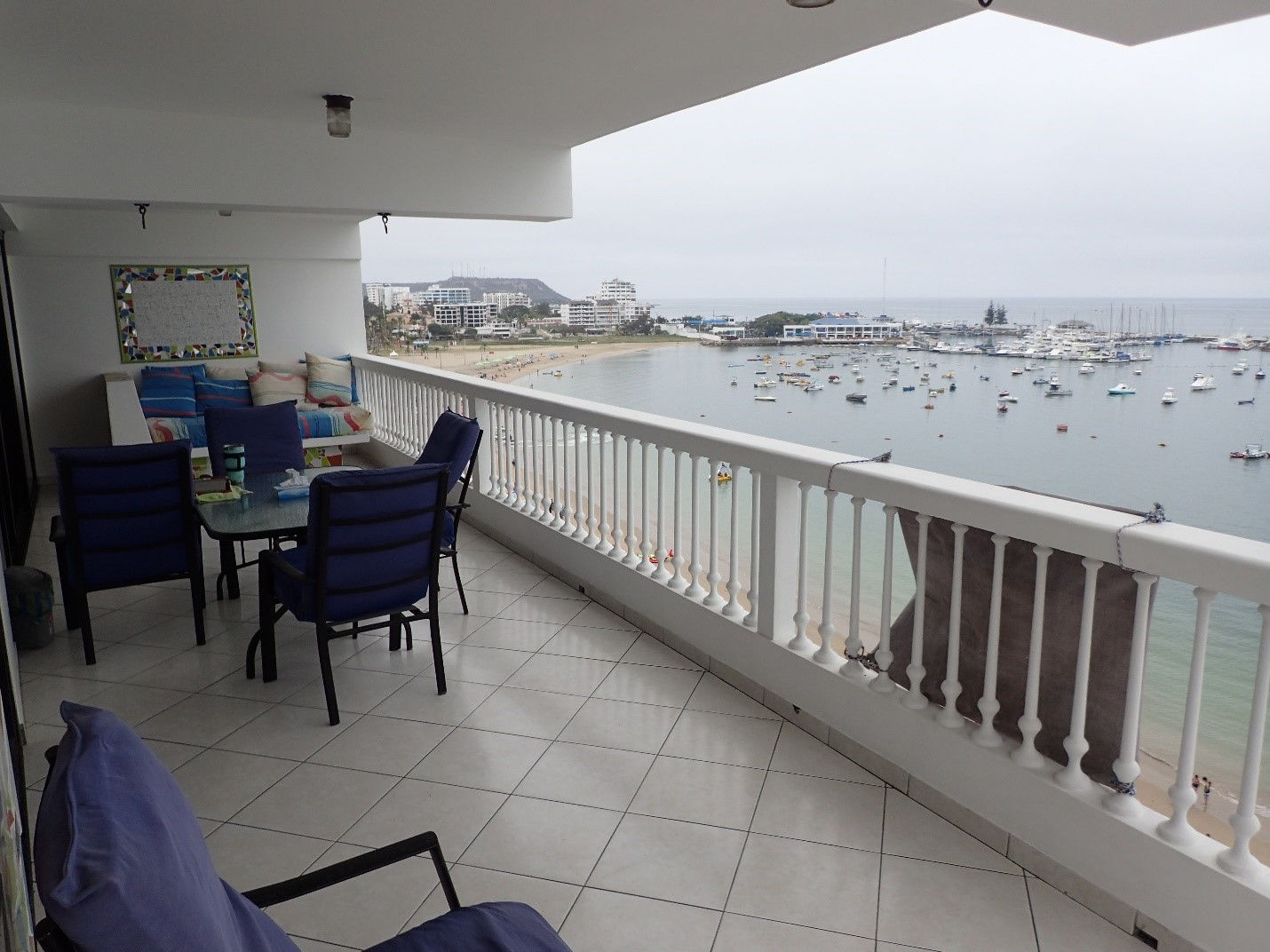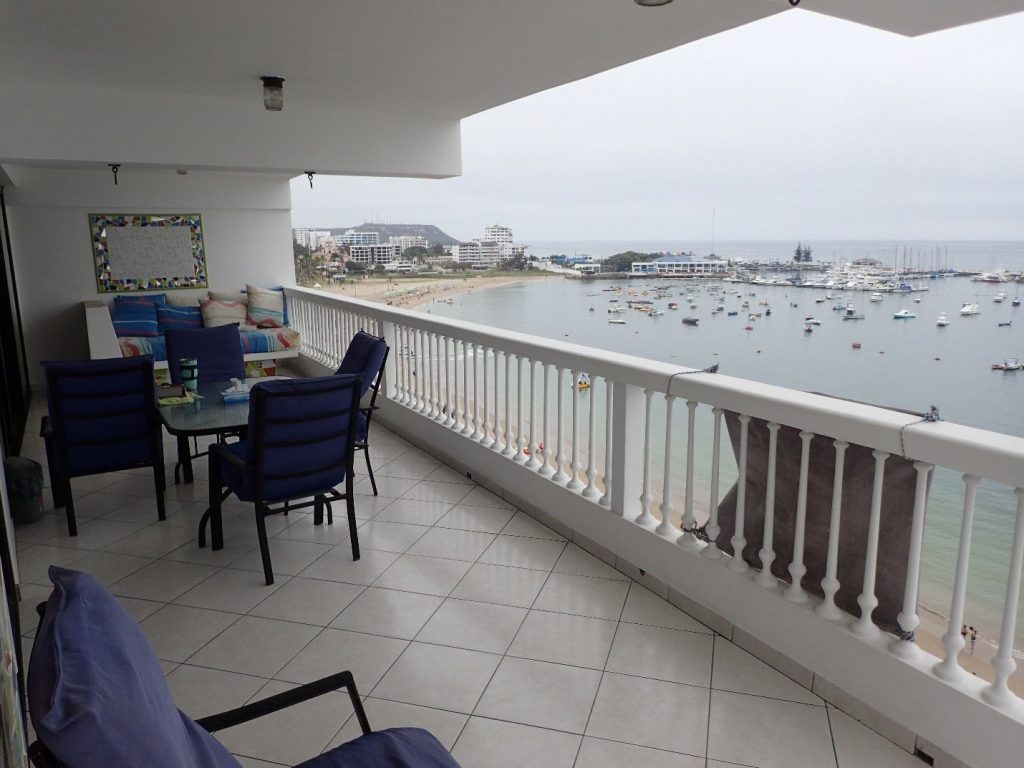 Prime Location With Superb Amenities – Convenient to all beach activities including paddle boards, wave runners, kayaks, sightseeing cruises, fishing boats, and the yacht club, this property is also close to restaurants, grocery stores, banks, bus and taxi services, hospitals, clinics, spas, and more.
The 19th-floor apartment features 4 bedrooms and 3.5 baths in 197 square meters (2,120 square feet). Every room, including the kitchen, has an ocean view. This spacious apartment is listed at US$299,990.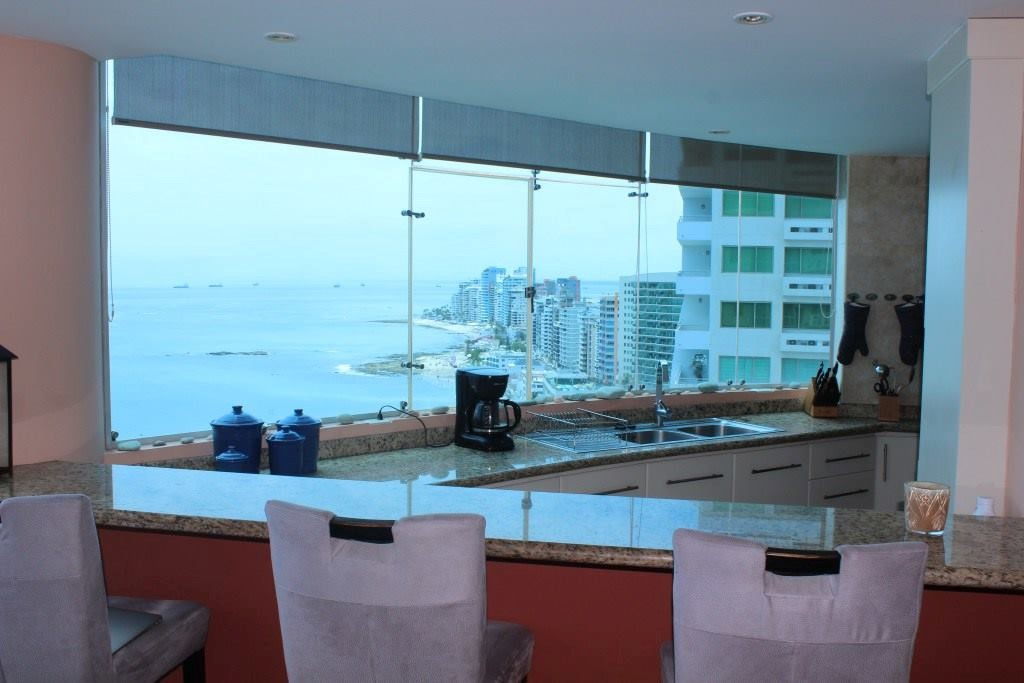 Brand-New Building Three Blocks From The Beach – Only steps from the malecón, yet far enough away from the crowd, you can be the first owner of a peaceful retreat in this location. Three different designs are available, including 2-bedroom/2-bath, 2-bed/3-bath, or 3-bed/4-bath options, so you can choose the best size and floor plan to suit your needs.
All bedrooms are en suite and each apartment features high-end design details such as coffered ceilings, rock or stone interior walls, crown molding, and beautifully tiled showers. Open floor plans with modern kitchens showcase private balconies off the living space.
Prices range from US$65,000 for the smallest unit of 83 square meters (893 square feet) up to US$125,000 for a 147-square-meter (1,582-square-foot), top-floor apartment with ocean views. You can reserve your home for 30% down and the remaining 70% payable in one year without interest.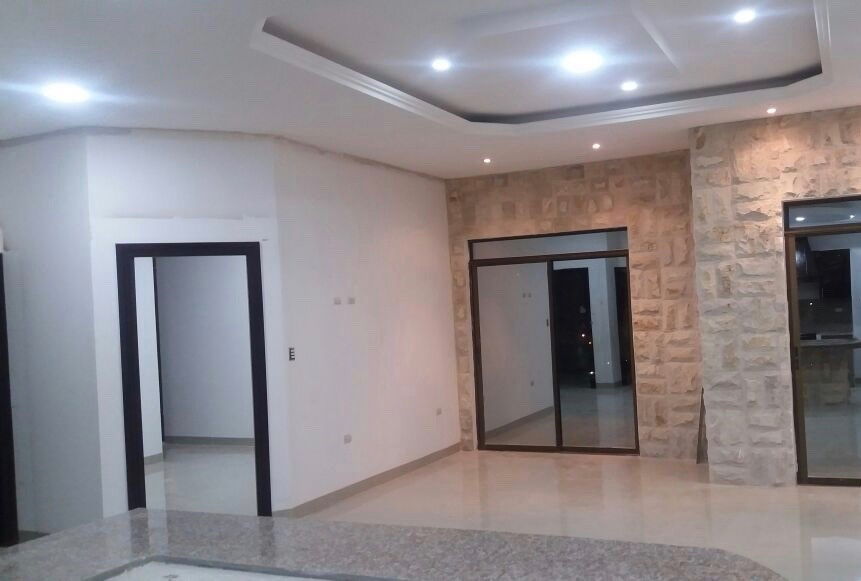 If you have ever considered a beach property, but don't want to spend a fortune, the Pacific coast of Ecuador needs to be on your short list. In the Salinas and nearby coastal area, you can reach out to my expat friend here. He will take good care of you and help you find the property of your dreams.
Wendy Howarter