I never return to the same vacation spot twice.
But there's one place that may force me to break this rule.
It's been 14 years since I spent a long weekend here, but it stands out in my memory for three reasons:
I got close to a nurse shark (it's a popular diving destination with travelers in the know)…
I had the best curry I've ever tasted (no Massaman curry has ever come close)…
I spent many hours in a hammock—book in one hand, Victoria beer in the other—with an uninterrupted view of the Caribbean in front of me… and not another soul in sight…
I'm talking about Nicaragua's Corn Islands.
I was reminded of them this week when a reader wrote in to ask what we make of the situation in the country at the moment… now that unrest appears to have eased.
Sadly, we don't think Nicaragua is quite out of the water. While Ortega remains in office, more flare-ups are likely. Tourist numbers remain down in popular expat and visitor spots like Granada and León. And, though you could find a property bargain, you're unlikely to be able to flip it in the near future.
But like many parts of the world, what's happening in and around capital city Managua is not reflective of normal day-to-day life in the rest of the country.
And islands—anywhere in the world—tend to run to their own beat…
On Nicaragua's Corn Islands, that's a slow, easy Caribbean beat. (That curry I mentioned earlier took more than an hour from order to fork.)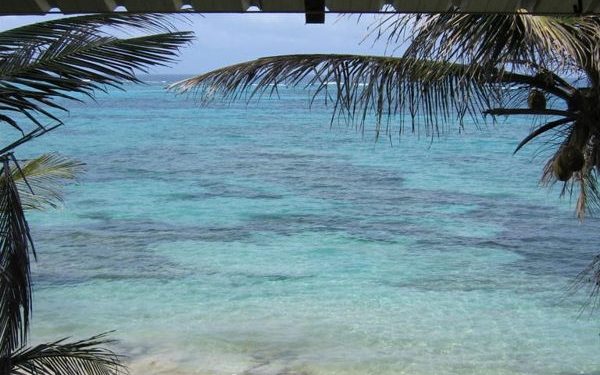 Before I share some facts about the islands—and some current property samples—I'd like to highlight two kinds of buyer these islands won't suit:
You're looking for a full-time residence overseas. With a limited number of amenities, this isn't a place where most of us could exist for more than a month or two at a time. It's a place to enjoy a true Caribbean escape—and bring in some rental income the rest of the year.
You depend on luxury. The property style here is rustic beach house. The luxury is in the quiet life, the unspoiled white-sand beaches and turquoise waters, the unpolluted skies that come alive with stars at night… and without having to share the experience with hundreds of others.
Now, some quick facts to get you up to speed on these islands…
The Corn Islands (Las Islas del Maíz) lie 70 kilometers off Nicaragua's Caribbean coast.
Travel to Big Corn is by plane with La Costeña Airlines from Managua (a 90-minute ride) or Bluefields (20 minutes). From Big Corn, there's a scheduled, 30-minute panga service to Little Corn—with one morning and one afternoon departure.
Big Corn is a former British colony. For those born on the island, English is their first language. Most speak English (Caribbean style) and Spanish. You'll hear more Creole on Little Corn.
Big Corn is 10 square kilometers in size, with a healthy population of taxi drivers (taxis are necessary at night as lighting is limited). You can also rent golf cars or bikes to help you explore.
Little Corn is just 3 square kilometers—without the disturbance of cars. It's easy to reach everywhere on foot.
The Nicaraguan córdoba is the main currency, but U.S. dollars are widely accepted.
What's to do here? Diving is one of the main tourist attractions—both islands have a number of dive shops that offer a Professional Association of Diving Instructors (PADI) certification. You can also paddle board, kite surf, take a yoga class, or horse ride into the jungle.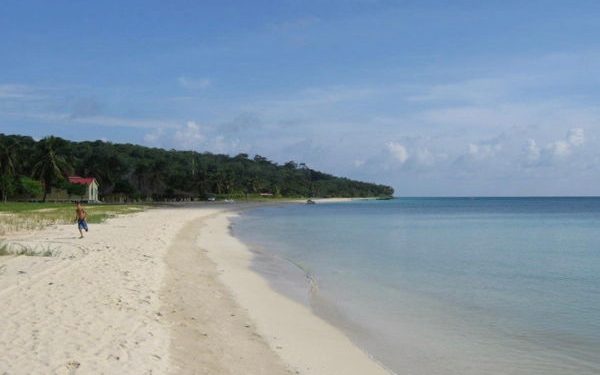 Both islands offer a choice of restaurants with an emphasis on fresh seafood (expect to pay around US$12 for a lobster dish). If you need nightlife, the beachfront bars are where it's at.
Accommodation on the islands range from basic backpacker huts on the beach (from US$10 to US$15 per night) to hotel rooms (from US$50). Full homes listed on Airbnb average US$40 per night.
Due to the size, available property is limited—especially on Little Corn. But here are a few attractive options…
With Caribbean Dream Realty, this Little Corn beach house sits on 1.4 acres with 18 meters of beachfront. The property is 140 square meters with a kitchen, dining, living area, bathroom, and three bedrooms. Furniture is included. Price: US$189,000.
Little Corn Real estate offers Casa Flip Flop—a beachfront home with a strong rental record. On Cocal Beach, with 9 meters of beachfront, the open-plan home is on 0.25 acres. Price: US$169,000.
Up in the lush hills of Little Corn, a 15-minute walk to the beach, this eco-friendly house (with solar panels) has been architecturally designed and uses local hardwood throughout. It has two master bedrooms and a wraparound deck, ideal for watching the sunset. Price: US$150,000. (Property ref: LC-SJ-01 with Caribbean Dream Realty)
At Brig Bay Beach on Big Corn, this beachfront cottage has living room, kitchen, bedroom (with air conditioning), and toilet/shower room. Price: US$99,000. (Property ref: BC-AC-02 with Caribbean Dream Realty)
Also on Big Corn but back from the beach, this house on Quinn Hill gives you wide views over the Caribbean. On a 0.5-acre lot, it has three bedrooms, living room/kitchen, two bathrooms, and front porch. The biggest beach on Big Corn is just three minutes away. Price: US$200,000. (Property ref: BC-JV-02 with Caribbean Dream Realty)
Again, the way of life on these Corn Islands is more Caribbean than Nicaraguan. You'd not only feel separate from anything that might be happening on the mainland… but far from all world troubles.
Current prices I'm seeing on the islands for property, accommodation, restaurants, etc., are similar to what I experienced here in 2005.
And it's exactly how these islands should remain—frozen in time.
Lynn Mulvihill