Low Cost Of Entry And Double-Digit Yields On This White-Sand Coast—My Current Favorite Buy In The Caribbean
Plus: A Good Choice For Pacific Beachfront
March 17, 2015
Las Terrenas, Dominican Republic
Dear Overseas Property Alert Reader,
My first insight into the current opportunity for rental yield in the Dominican Republic coastal town of Las Terennas came when I tried to book a hotel for my visit a few weeks ago. I was traveling to the island during Carnaval but had confirmed with contacts on the ground that Carnaval isn't anything near as big a deal in the D.R. as it is in Brazil or even Panama.
Still, I had to spend the weekend in capital city Santo Domingo because I couldn't find an available room anywhere in Las Terrenas. Finding a place in Las Terrenas for the rest of the week was a challenge.
I was traveling during high season, but I've heard similar stories from others. Bottom line, the supply of rentals (both long- and short-term) hasn't kept up with demand in this resort town on the country's northeast coast.
Growing Interest In Euro-Influenced Las Terrenas
Las Terrenas is an established and popular destination among European expats, especially the French. You see the impact of this in the number and quality of restaurants. Las Terrenas boasts an inordinate number of fine-dining establishments for a small Caribbean beach town.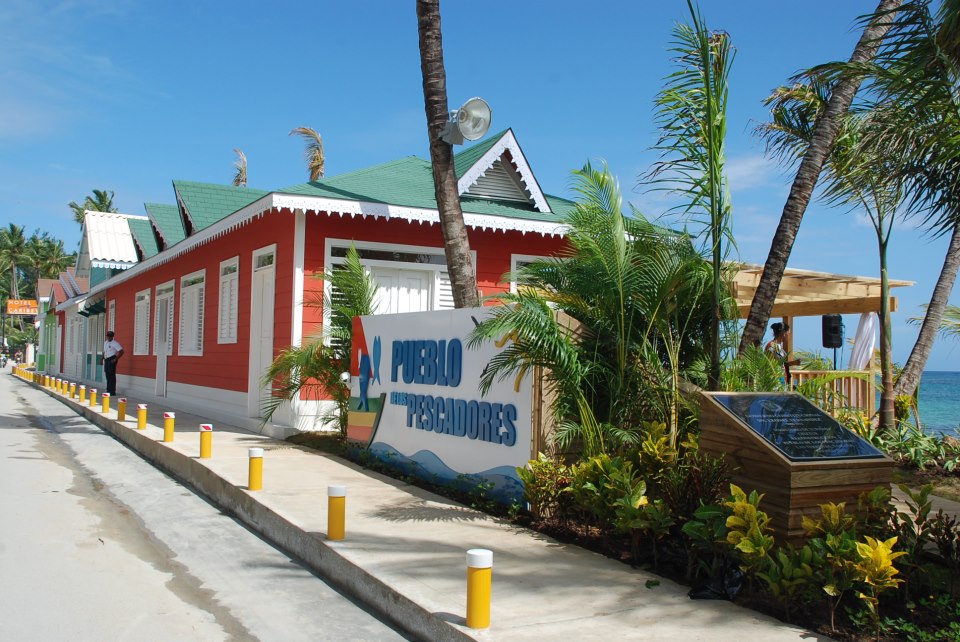 Las Terrenas: Town of the fishermen
The Euro-influence is evident, as well, on grocery store shelves, which are stocked with French and other European products. One French entrepreneur even opened a small antiques store, and pétanque is a popular pastime.
Today, more North Americans and even wealthy Dominicans from Santo Domingo are finding their way to Las Terrenas. Thanks to improved access via a new highway from the capital and an international airport just 20 minutes away, traffic to the Samana Peninsula and, specifically, to Las Terrenas has increased steadily over the last several years.
What Does The Las Terrenas Property Market Offer?
The growing attention has translated into many new construction projects—condos and hotels—in and around town. Still, prices remain affordable and a bargain for the region. In fact, I was persuaded during my scouting to conclude that Las Terrenas offers one of the best real estate investment opportunities in the world right now. Prices are low, rental returns are good, and local financing is possible.
Depending on proximity to the water, property prices range from as little as US$1,000 per square meter to a high of US$2,500 (to be right on the beach). Rental rates follow the same curve. More local units back from the beach rent for as little US$400 per month long term, while a two-bedroom apartment in a high-end condo building can rent for as much as US$450 a night.
Monserrat II Offers Good ROI With A Modest Buy-In
One particular pre-construction opportunity got my attention. This project is not on the beach but close enough to be able to generate good rental yields. Monserrat II is the second project of the same name from this developer. Prices are very appealing, especially given the quality of the construction and the finishings. You can buy starting at US$1,250 a square meter. Specifically, you could own a one-bedroom apartment in this attractive project for as little as US$95,000.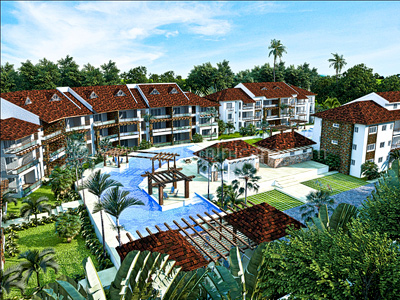 The future development of Montserrat II, only 400 meters from the beach
The Dominican Republic is one of few countries where nonresident foreigners can be eligible for financing, meaning you could get into this market for even less than US$95,000. As a nonresident foreign, you could expect to borrow maybe up to 80% loan to value (LTV) from a local bank, but assume you'd need to put down more for your purchase. Additionally, don't expect the cheap mortgage rates you see in the United States or Europe. A U.S. dollar mortgage in this country comes with an interest rate of 7% to 9%.
Assuming a 50% LTV and 8% interest over 20 years (note that you'll be able to get a mortgage only up to age 70), your monthly payment for that US$95,000 condo would be US$355. In addition, you'd have condo fees of US$75 a month.
Throw in utilities of US$200 a month, and your monthly nut is still only US$630. You're exempt from property taxes for 15 years thanks to government incentives for approved tourism projects (this project qualifies).
Your initial capital requirement would be US$42,500. You'd need to furnish the apartment for rental. You could do this for US$10,000, but I'd say budget at least US$15,000.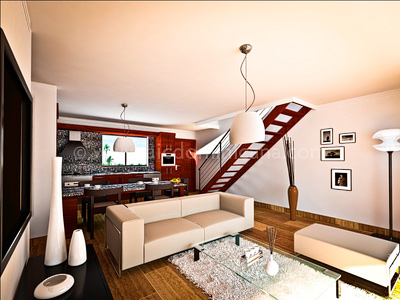 Montserrat II will offer high-quality design and layout
With an expected nightly rental rate of US$90 and assuming a very conservative 40% annual occupancy rate, your cash-on-cash return would be 5.1% after rental management expense. Push occupancy up to just 50%, and the cash-on-cash return jumps to 9.6%.
Those figures represent the cash returns on your cash out of pocket. You'd also be gaining equity as you paid down the mortgage each month, and you'd have potential appreciation, as well. When I make an investment like this one, though, I leave those additional returns aside and focus on increasing occupancy to maximize the cash flow. Other, longer-term returns are gravy… and also less certain.
In this case, the cash-on-cash return goes to 14.3% if you can get occupancy up to 60%, which isn't out of the question. Rental managers I spoke with reported that their clients are seeing occupancy rates in the range of 70% to 80% when they put even a small amount of effort into promoting their properties.
In addition to solid potential rental yields, Monserrat II also offers pre-construction pricing and payment options. The first two buildings are under construction; completion is scheduled for June of this year. Of the 24 total units, 7 remain available, including 2 of the one-bedroom apartments for US$95,000.
If you're ready to act quickly, you could buy one of these units and have it ready to begin generating rental return this year.
Montserrat Offers A Second Option With An Even Lower Buy-In
Or you could purchase a unit in the next building (four sections), scheduled to be completed March 2016. For this, you'd need only make a deposit of US$10,000 followed by payments of 5% a month for 12 months until completion. The balance would be due when you take possession. On a US$110,000 apartment, for example, the final amount due upon completion would be US$40,000. You could obtain a mortgage for that amount and then cover your mortgage payments out of rental cash flow.
As I write, all 12 units in the third building are available. Prices range from US$95,000 for the smaller one-bedroom to US$210,000 for a two-level, three-bedroom apartment.
For more information, contact Helen Mitchell of Beachtown Property Real Estate.
Lief Simon
For Overseas Property Alert
***
Letters To The Editor
Hello Lee,
I'll be interested in hearing your thoughts on Mazatlán, which is on my radar for retirement. Any comments or insights on the renovations and gentrification going on in the Centro neighborhood will be appreciated, as well. (We're not high-rise condo types!)
Thanks,
Deborah Lee
Canada
As a matter of fact, I just returned from Mazatlán a few days ago… and it's on my radar as well. Stay tuned—I'll have a report ready in the coming weeks.
***
Lee,
Thanks for your daily emails. I get a lot out of them.
In the Feb. 16 issue of Overseas Opportunity Letter, I think you may have misunderstood Nancy W.'s first question about mail-forwarding services. I believe she was asking about mail forwarding services as a way to establish a sustainable U.S. address before moving overseas, which simplifies dealing with financial institutions.
I use MailLink Plus in Las Vegas, mainly because that is where my home base is. They send me an email telling me what mail is in my box and who sent it, and I can go to their website and tell them to scan the pages of a letter, so I can read it on the web, or forward it to me wherever I am.
David
David brings up an important distinction. In my relatively paperless experience, using a mail forwarder to get physical mail is a waste of time and money.
But as he points out, there are plenty of other good reasons to maintain at least a virtual U.S. address. For example, I find having a credit card billed to a U.S. address to be indispensable. And having your brokerage account tied to a U.S. address may be the only way to manage your investments online from abroad.
To go with my virtual address, I also have a telephone number and fax service with the appropriate area code. When someone leaves a message, I hear it on an audio clip (by email) within seconds.
Setting up your virtual U.S. address and phone are important steps prior to moving abroad.
***
Lee,
Over the past three years, I've researched international retirement, having investigated a number of countries. Lately, I've become drawn to Chile. I hope to buy an inexpensive property to retire—either an apartment with sea or mountain views or a small piece of land suitable for farming as a supplement income.
I turn 62 in June and am anxious and eligible to retire from my state job in Florida and will have a small monthly pension check of about US$1,200 combined with Social Security check. I have no intention to stop working. I recently studied the TOEFL course to teach English and would like to supplement my income with a small farm.
I also worked for the Bechtel Corporation from 1980 to 1992 and heard you worked for Bechtel as well. Please forward your thoughts about Chile.
Thank you,
Rich
I think Chile is an excellent choice for retirement. You get a lot of First World value for your money, along with easy residency and citizenship. And teaching English as a foreign language or prepping students for the TOEFL test is a good way to generate a supplemental income, if you're qualified.
I'd have two potential problems with using a small farm for supplemental income, though. One is that, in my experience, the only people who make money at farming are those who have experience at it or have a big-enough operation to hire experienced personnel. Otherwise, you may end up with an expensive hobby. The other potential problem is that the farm will likely take you away from the population centers where you'll find your English clients or pursue other endeavors.
If all else fails, Rich, the local Bechtel office is located at Apoquindo 4001 in Santiago's Las Condes district.
Have a question? You can write to Lee here.