There was a time when a property described as "sustainable" or "eco-friendly" conjured up images of a basic hut in the middle of nowhere with cold showers (if any) and a life of general discomfort…
How far we have all come.
Today, we're seeing eco-friendly systems installed in the most luxurious of properties (Leonardo DiCaprio, Tyra Banks, and Bryan Cranston are all proud "green home" owners) … and in everything from condo buildings to off-the-grid family homes.
Solar panels and rainwater collection systems have become hot selling points. And wherever you may stand on compostable toilets, who can possibly argue against radiant floor heating?
Whether you'd like to go all out and live "Cranston-style" in a net-zero home (where your home produces as much energy as it uses)… you'd appreciate solar panels… or you'd like space to plant more trees and grow more of your own food for the table, you have many options to go greener overseas.
Retrofitting systems to an existing house is an expensive—and often disruptive—undertaking. But when those systems are already in place, it's a win-win. Reduce your carbon footprint from the get-go… and make significant savings on your utility bills.
Today, let's ride the green wave and take a look at some eco-friendly offerings on the international market.
Boquete, Panama
Five minutes out from town, this two-bed property is part of the Lemon Grove community—a development of eco-friendly homes in Panama's western highlands. With high ceilings that allow lots of natural light through the house, this 167-square-meter property has been built as a sustainable structure, designed to produce less waste. Its bio-digester septic tank can provide recycled water for use in the garden. With ocean views, homes here also have granite countertops, spacious kitchens, walk-in closets, two full baths, office area, wrap-around terrace, open-beam ceilings, and car port. Price: US$198,000.
Proença-a-Velha, Portugal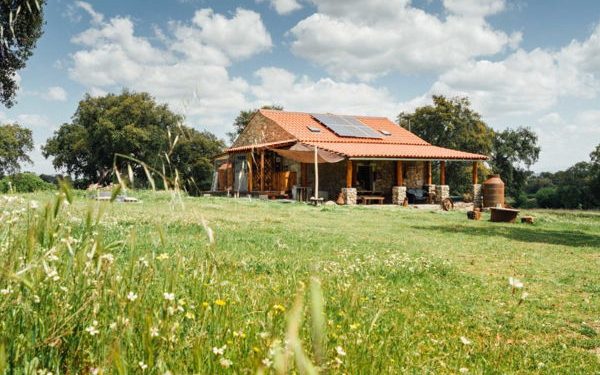 In eastern Portugal, three hours from Lisbon, this partially-furnished off-grid home is in move-in condition. Built as a chapel in the 1800s, the 45-square-meter stone home has been rebuilt over the past three years with handcrafted wooden features. Set among over 150 oak trees, electricity is solar-powered, and the property comes with raised beds ready for planting, chicken coop, greenhouse, beehives, rainwater collection tanks, irrigation system, and fruit trees. 4G internet service is also available. Price: US$216,340.
Tulum, Mexico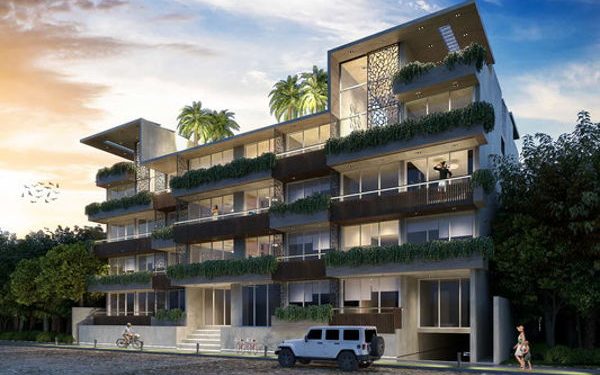 Described as "eco-chic," this development of 24 apartments is located along Mexico's Riviera Maya. Currently under construction, with an estimated completion of November 2020, green features include solar panels, wind generator, rainwater collection, and garbage separation. Options available from studio to two-bedroom units with amenities that include yoga area, bar, swimming pool, underground parking, elevator, and barbecue area. Prices from US$97,750.
Gandesa, Spain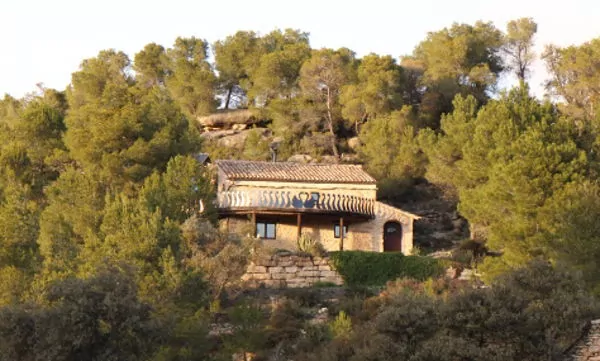 Formerly run as a retreat center, this property in Spain's Catalonia region includes a two-story masia (a style of rural home native to the region), three yurts, and adobe guest kitchen/bathroom. On 6 hectares of flat and terraced land, including some pine forest, its green features include a solar system and compostable toilets. It also produces figs, almonds, olives, and grapes. Just over one hour from Reus Airport (and two hours from Barcelona), it's ideal for hosting quiet retreats and workshops. Price: US$232,990.
Cayo, Belize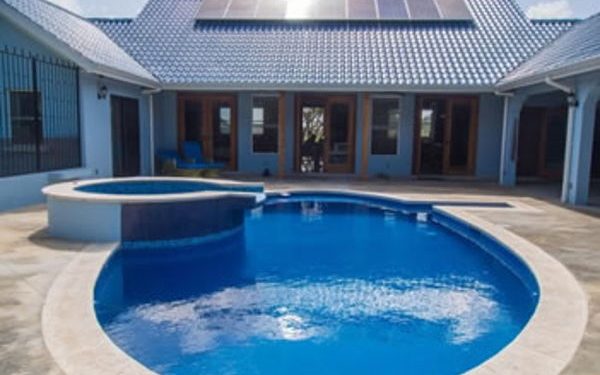 Carmelita Gardens goes a step farther than providing you a sustainable home. Located in Cayo—the breadbasket of Belize—it's the ideal place to grow your own produce and embrace the self-sufficient life among a like-minded community. Houses here have solar panels for electricity, rainwater harvesting and filtration for potable water, and eco-friendly wastewater systems. You can build your own custom home or go for one of the turn-key cottages—all built with native Belizean hardwood and constructed by local tradesmen. Building lots at Carmelita Gardens start from US$35,000, and you can install your own turn-key home from US$76,250.
Bantry, Ireland
Near the West Cork village of Bantry, this eco-friendly home sits on over 4 acres. South facing, with views over the valley, it has operated boarding kennels onsite and has also hosted guests in its self-contained apartment attached to the main property. Its green points include solar panels and underfloor heating on the ground floor. The high-quality timber used to construct the home came from Finnish company Honka. It's surrounded by woodland, fruit trees, gardens, and greenhouses. Price: US$244,190.
Lynn Mulvihill