Fixer-Uppers: A Great Way To Experience The Culture And Turn A Profit
A lot of overseas buyers are drawn to the fixer-upper. That is, a home that falls somewhere on the continuum between "bring your paint brush" and a total wreck.
I'm a big fan of restorations myself, and my wife and I have done several projects overseas. Several times, we remodeled while our shipment of household goods was en route, which makes the inevitable mess much easier to handle.
One reason many of us like the fixer-upper is that they are generally selling well below market value, so the upside potential for the finished product is enticing. But also, many of us simply enjoy the work of restoring a home.
Restoring a run-down home is profitable because
you're able to make improvements on the house that add much more value than the cost of the work. This is especially true in countries with low labor costs.
The most profitable fixer-uppers are in countries where working-class wages are far below those required to buy the kind of home you're fixing up.
My experience with restorations abroad has been very positive, and I've never had a problem finding skilled workers or quality local materials. Yes, it's been profitable. But these endeavors have also been fantastic cultural and learning experiences in Ecuador, Uruguay, Colombia, and Brazil.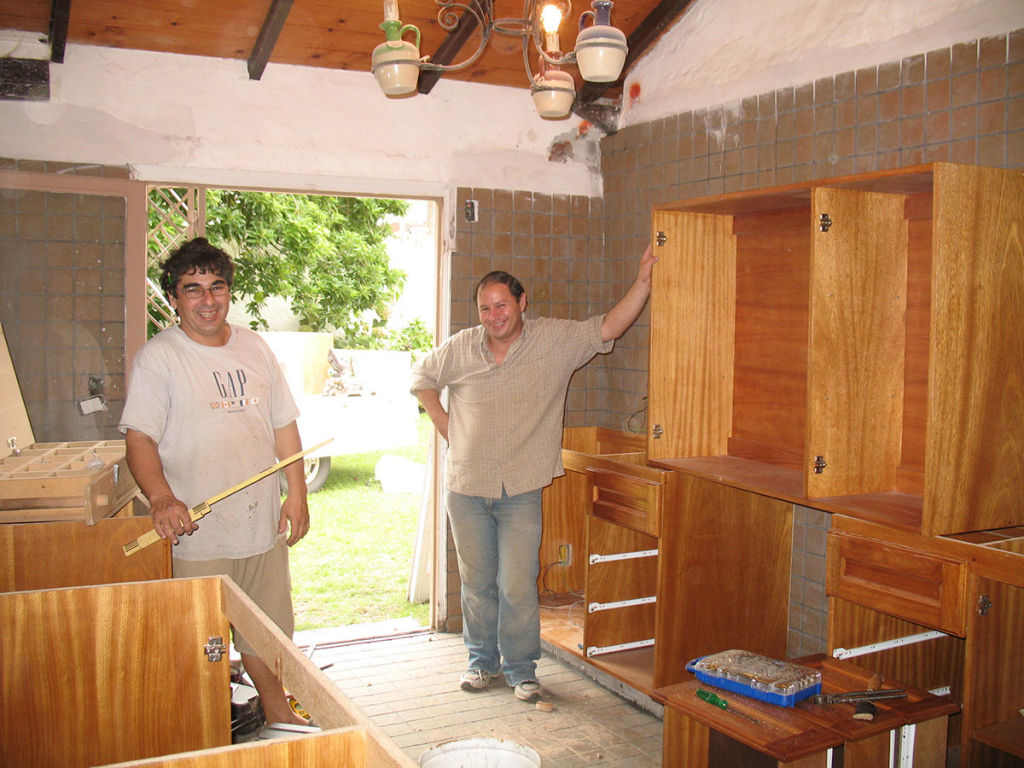 I always approach the project with two objectives. One is to have a nice place for myself at a good price… the other is to manage costs and benefits to maximize the gain on eventual resale.
But you've got to be careful, especially when you intend to use the property yourself. It's easy to invest a lot of money that you'll never get back, making the whole venture a money-losing proposition. When renovating, your biggest return on investment is in the kitchen, followed by the bathrooms.
Also, anything that contributes to openness is a sure winner… especially in countries where the rooms are small and kitchens are closed (normally the maid's domain), but your intended buyers are Americans or Canadians.
Here Are Seven Items To Keep In Mind When Tackling That Fixer-Upper Abroad
1) Location is still king. As with any real estate purchase, location is the #1 priority. It's the only attribute of the property that you can't change. Location is especially important with a restoration project where you intend to sell at a profit. At resale time, buyers will overlook a multitude of sins for a good location.
With a city property, for example, I'll put a priority on walkability. I like a property that's convenient to restaurants, cafés, grocery shopping, and home supplies. Resale buyers and renters usually want the same thing.
You may have information about an upcoming Path-of-Progress change that may improve your location in the future, which will give you an extra edge. I'm thinking of things like new airports, bridges, or highways.
2) Identify your potential resale buyer or renter. Unless you're staying in the home forever, do your best to imagine who your resale buyer might be. If you plan to rent the property out, identify your target renter. If your resale buyer will likely be a retiree, you'll make different choices than if it were a family with children… both in the work you do, and in the location you pick.
If the property is for you, make sure you're happy with proximity to entertainment and public transportation, as well as the level of noise and activity nearby.
3) Check the structural basics. Verify that the house is structurally sound where it counts. Problems with things like the foundation, structural members, or termite-damaged framing may be too expensive to make it a viable property.
In fact, the perfect fixer-upper (with the most upside potential) will have a solid structure but horrible curb appeal… in an otherwise attractive neighborhood.
In a perverse way, I'm attracted to sound properties with overgrown yards, peeling paint, and broken windows. These are nickel and dime items that change the eventual resale value dramatically.
4) Set your target budget in accordance with the surrounding market.
Location aside, you want your restoration project—in its finished condition—to fit in with its neighborhood. Let's say that you want to buy a house for US$50,000, then invest another US$50k, and ultimately sell it for US$150,000 (a reasonable expectation for profit margin). Make sure the other homes in the neighborhood are selling in the same range.
When making an offer on a fixer-upper, I start by estimating the price I'll eventually ask for the finished product at resale time. Then I'll estimate the restoration costs (or get an estimate), subtract the transaction costs, and see how it compares to the asking price. I like to be under by at least 20%, if possible, so I can sell the property at a profit without waiting for the market to rise, if necessary.
5) Spend on items that produce a return. It's easy to overspend on non-value-added items… I've done it. A modern kitchen, granite or ceramic counters, painting, and updated bathrooms are worth the money. That is, they're usually worth more at resale time than you spend on them. But swimming pools, an epoxy-finished garage floor, or (my) diamond-plate aluminum garage tool cabinets—while nice upgrades—are expenditures you're unlikely to recover at resale time. Installing some of these luxuries is inevitable; things that you simply want for yourself. But I like to keep track of them, just to make sure that they stay in check.
And, remember, the value you're adding will vary with the country and the neighborhood. A beautiful gourmet kitchen is worthwhile in a rental property in the upscale neighborhoods of Medellín… but in an old-fashioned neighborhood in Loja, Ecuador—where your Ecuadorian buyer will have a maid who does the cooking—the gourmet kitchen is of little value.
6) Get used to using local materials and methods. In the United States and Canada, wood is cheap and plentiful. But in most of Latin America lumber is expensive, and rarely used as a bulk building material. To keep the cost down (and get a solid home) plan on using masonry… save the wood for trim.
I was surprised when local craftsmen in Ecuador built our kitchen cabinets out of brick and ceramic tile (with wooden doors), and when they used brick and block for interior partitions. But I'll never again be satisfied with flimsy drywall and particle board construction.
Try not to be too directive with local craftsmen until you're familiar with how things are done locally. Some of my most enjoyable experiences have been learning new construction methods abroad. We North Americans have little experience with fieldstone driveways, adobe and rammed-earth construction, or homemade clay-tile roofs. And, by the same token, it was fun to share some of our tricks of the trade with local workers and architects.
Sometimes my methods were met with less enthusiasm, like when I hired the first female construction workers anyone in the valley had seen…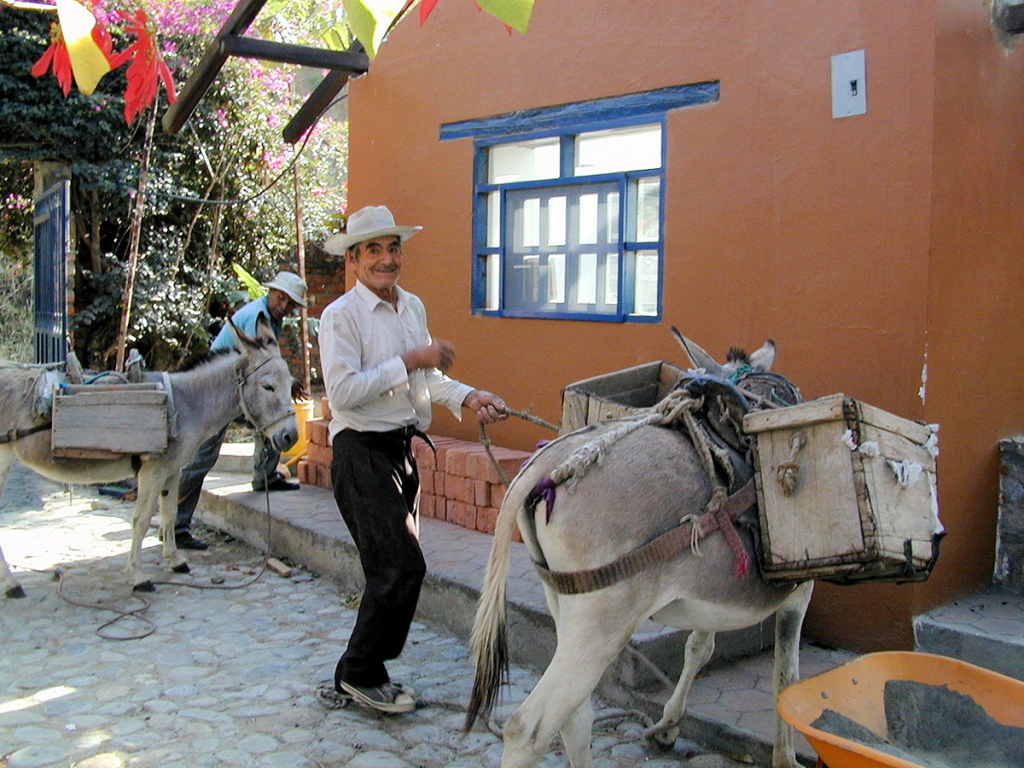 7) Be there while the work is going on. I've gone out to lunch and returned to find screwups that had to be reworked… more than once. This isn't because the contractors or workers are bad… it's because there's often a difference in our standards and expectations that's so vast, it defies explanation.
Drawings with measurements are invaluable, but make sure your workers or their supervisors are reading them correctly.
If at all possible, be there when the work is going on, unless you have a trusted associate who knows your standards for quality… perhaps another expat. If you don't speak the language of the workers, enlist the help of someone who does. If you just hand a project over to a local craftsman or contractor, you're sure to find unwelcome surprises when you return.
Restoration Is A Great Way To Get A Bargain And Make A Profit
Sometimes when we're in the middle of one of these restorations, I'll swear I will never do it again.
But then I always do.
That's because the fixer-upper is a great way to enter a property market at a low price… a great way to experience the local culture with a hands-on project… and an interesting and rewarding way to turn a profit.
Lee Harrison