Buying a property in Italy sounds rather extravagant but it doesn't have to cost a fortune. In fact, it's possible to find a stone house in a hilltop town with panoramic views for the symbolic sum of 1 euro (US$1.10).
What's the catch? The properties on offer have been abandoned for decades and require major restructuring. In most cases, though, the cost of renovation is relatively low, from 20,000 euros to 50,000 euros (about US$22,089 to about US$55,223) depending on the size of the house.
What You Need To Know About Italy
Small Italian municipalities have no funds to maintain abandoned properties falling into a state of disrepair. As a solution, many towns and villages across Italy offer houses for sale for 1 euro in an attempt to revive communities.
Potential buyers, Italians or any other nationality, have to submit a form online and explain their plans for the property. In most cases, preferences are given to those who want to open a bed-and-breakfast, hotel, are artisans, or have ideas for other types of businesses that will benefit the community and attract visitors.
When all legal documents are signed, the new owner is required to submit the renovation project within 2 to 12 months (depending on the town), start work within 1 year, and complete it within the next 3.
However, that 1 euro you will pay for the house is not going to be your total expense. Legal fees for buying a house can add up to 3,000 euros (about US$3,313). Some local authorities also require a guarantee fee to demonstrate that you are serious about your plans. This fee ranges from 1,000 euros (about US$1,104) to 10,000 euros (about US$11,045) depending on the town and the cost of the renovation project.
Using local builders is not always required, but planning to do so would certainly make your application stand out. As all of these houses are located in historic parts of towns, you will have to follow regulations for restoring old buildings (e.g. using local materials, not altering the facade, etc.). After five years, you will be allowed to put your restored house up for sale on the private market.
These renovation projects are not for the faint-hearted, but it is certainly a bargain as historic properties rarely come on the market for 1 euro.
Where To Find 1 Euro Homes
#1. Modigliana, Emilia-Romagna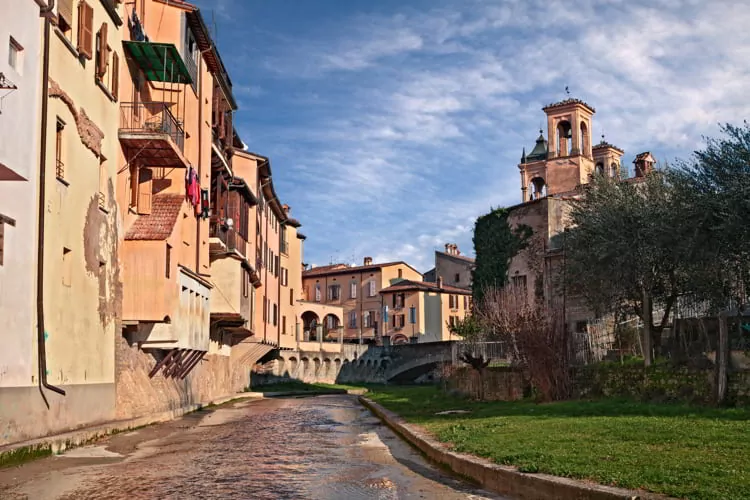 The town of Modigliana is dominated by glorious ruins of an ancient castle and brims with character. It attracts many tourists, so converting a 1 euro home into a boutique hotel or bed-and-breakfast has definite potential of creating a steady income.
The historic town of Modigliana is located about 50 kms southeast from Bologna. Town authorities usually entrust an estate agent to handle the sales of properties here, so English-speaking staff would be available to help you.
As the buyer, you will be required to present a renovation project to the town council within a year of the purchase date, and start the work within two. A further three years can be allowed to complete the restoration, and, if necessary, a further extension may be given.
#2. Casoli, Abruzzo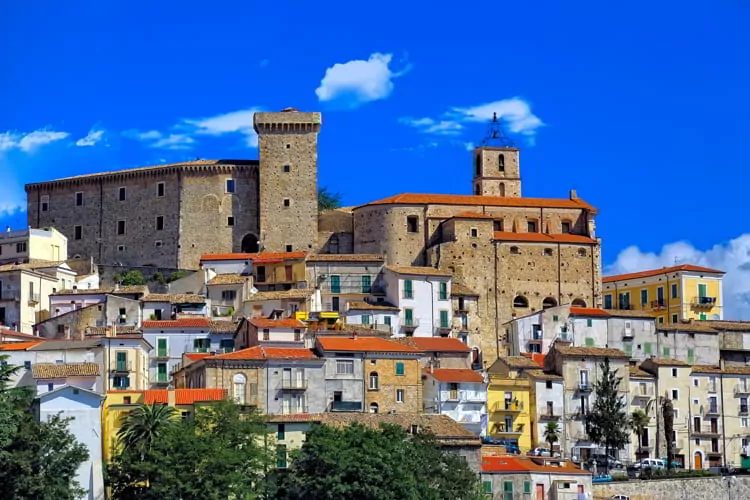 The picturesque hilltop town of Casoli has an imposing 11th-century castle, narrow cobbled streets, stunning views, and olive groves and vineyards stretching as far as the eye can see. It is lively, with a population of over 5,000 people, many bars, restaurants, shops, and other amenities.
The town's old historic center, though, is full of abandoned, centuries-old houses that are slowly falling apart. Many of these homes have a 1-euro price tag.
You could find early 20th-century, 200-square-meter houses with four floors, a basement with fragments of the medieval wall that once surrounded the old town, etc. Many of these houses haven't been lived in for decades, but some will have had recent roof repairs to avoid the structure from crumbling.
Casoli's town council put a point system in place for evaluating applications. The highest scores will be awarded to those who:
Intend to finish the restoration quickly, within 6 to 12 months from the day of the purchase;
Comply with the authority's guidelines for restoring an old building in a historic center;
Use local tradesmen;
Become residents in Casoli.
The municipality also requires a guarantee fee of 5,000 euros (about US$5,520) if the restoration project's costs amount to 50,000 euros (about US$55,195), and 10,000 euros (about US$11,045) for projects exceeding that cost.
#3. Zungoli, Campania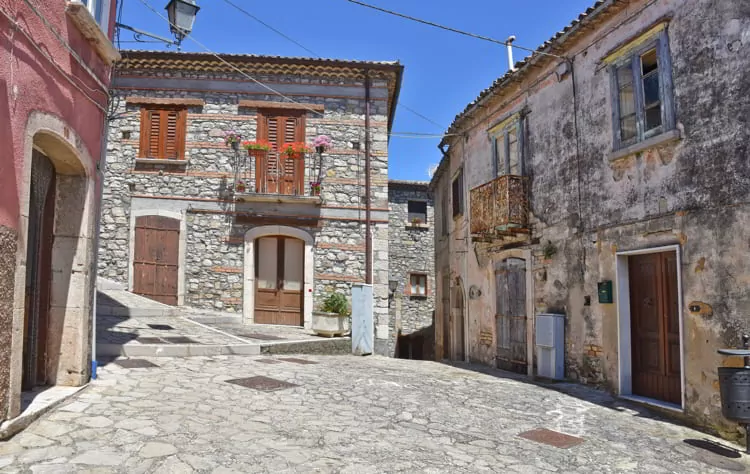 Zungoli is considered one of the most beautiful villages in Italy and has plenty to offer. You'll find bars, restaurants, supermarkets, a butcher store, an artisanal ceramics studio, hotel, and several bed-and-breakfasts. Naples and beautiful beaches are only a one-hour drive away.
The town comes complete with a local marquis family who live in the majestic castle that was constructed in the 11th century to protect the village from Byzantine invasions. Italian tourists flock to Zungoli for a quiet, rural escape, but foreign visitors are rare.
These 1 euro homes range from 50 to 100 square meters and can be bought separately or in blocks. Families and buyers who plan to open hospitality businesses or artisanal activities are given preference. You would have to start the renovation within three months from the day of the purchase and finish not later than three years after that.
As a buyer, you are obliged to pay 2,000 euros (about US$2,204) to the town council as a guarantee that you will go through with your project and observe the rules.