This is my favorite condo deal over the past four years in Mexico's Mazatlán: Casa Victoria. And since the project is right next door to me, I've been keeping an eye on it since they started restoration work in January.
Casa Victoria is an original historic building in Mazatlán. Once a large family estate, it's being totally restored and converted into nine residential condos.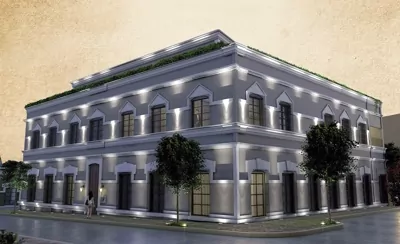 Here are a few quick facts about the project:
Casa Victoria is located in Mazatlán's historic center. It's close to all of Centro's attractions… and close to the beach.
Casa Victoria gets a walkability score of 100. I live next door, and only need my car for travel out of town. Everything else is nearby, including the city's best fine dining, theater, museums, galleries, and the boardwalk.
While the project is not on the beach, it's only one building away. The "ocean view" that the developer mentions is from the rooftop recreation area.
Construction started at the beginning of 2020 and is on track for completion this coming February.
This is a true, limited-inventory opportunity, and these condos are selling fast… and they were all sold post-pandemic. As I write this, there is only one condo left.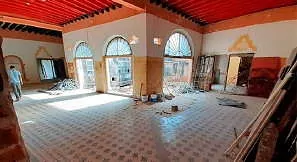 Why Mazatlán?
I've written to you about Mazatlán in the past, but here's a quick recap on why I picked it for my own investment…
Mazatlán has a large, world-class colonial center…
It offers over 10 miles of mostly contiguous, beautiful beaches…
Prices are low when compared to other beachfront markets around the world… including elsewhere in Mexico…
You can join the expat community and speak mostly English… or you can live in a Mexican environment, speak mostly Spanish, and immerse yourself in Mexico's culture.
Among local shops and Mexican supermarkets both large and small, you'll also find Home Depot, Sam's Club, Walmart, and company…
Getting to Mazatlán is easy from North America—drive on down or fly into Mazatlán airport (20 minutes from town along a safe, modern freeway)…
The expat community is fairly large, diverse, and welcoming, with hundreds of Americans and Canadians in residence.
English is commonly spoken in Mazatlán, making it easy for visitors, and for those who might rent your property here.
There Was Nothing Like Casa Victoria For Sale In The Historic Center… Until Now
Casa Victoria occupies a sought-after location in Mazatlán's historic center. It's a half-block from the beach, the boardwalk, and the beachfront restaurants and clubs, where live music is playing almost every night.
And it's also a half-block from the nearest seafood restaurant (in another restored colonial), and only a few blocks from Plazuela Machado, ground zero of Mazatlán's restaurant and social scene. The Angela Peralta theater is about a six-minute walk.
Our local coffee roaster (and the city's best brownies) are just down the street. The bread/tortilla man passes by the building every day.
There are other condo projects on the books for the historic center… mostly large projects with lots of units, farther from the beach.
But Casa Victoria is in a restored, courtyard-style, 19th-century colonial. There's nothing else on the market like it. And at this price, you certainly won't find a classic building in a premium location like this one.
Here's What You Get, And What It Costs
I'll give you the basics of the property here. For more information, you'll need to get in touch with my contact below.
Each condo at Casa Victoria has two bedrooms and two baths, plus a laundry room, in addition to the living, dining, and kitchen areas. Air conditioning is included.
Each of the apartments has a unique layout, so you really must study the floor plans to know what your unit will look like.
The last remaining unit has 116.6 meters of living space and costs 3,965,080 pesos, which is about US$180,210 at today's exchange rate.
The property is bordered by Calle Ángel Flores, Calle Venus, and Callejón Malpica (the pedestrian walkway) in Mazatlán's historic center.
Forecast completion is February 2021.
Progress payments are available.
You could rent your unit on either the short- or long-term market. I see it as an ideal short-term/vacation rental, though. Remember, it's in a prime tourist location—most long-term renters would look for lower prices, farther from the beach. Condos like these can fetch US$95 to US$150 a night (depending on the season).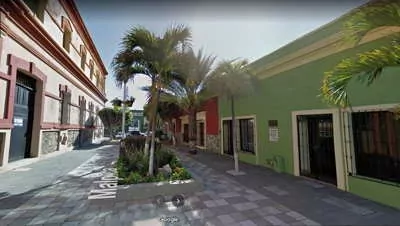 So Why Isn't Casa Victoria More Expensive?
It's because the developer, who is Mexican, has priced the condos in Mexican pesos. So you get the full benefit of the dollar's current strength. Many developers price their units in dollars, so they get the financial benefit of the dollar's strength.
Another reason that Casa Victoria is inexpensive for this location is that the builder hasn't spent that much on amenities.
They're promising a rooftop garden, viewing deck, a central courtyard, and a hot tub. There's also a wheelchair lift.
But some of the high-cost items in other projects are not part of the deal… things like a heated swimming pool, a common recreation room, or a gym. These things not only drive up the cost of the project—the space for a gym and rec room might otherwise be sold as condos—but they also drive up the HOA fees.
Personally, I see this as an advantage. It lowers the cost of investment without significantly lowering the value of the investment. If the project were in the unwalkable neighborhood of Cerritos, I'd want those amenities… but in the historic center, there are plenty of things to do close at hand, and I don't think potential renters here will miss the pool or the gym.
The Pandemic Market Has Surprised Everyone
To be honest, I had hoped to stop in at Casa Victoria this fall and pick up one of these condos at a bargain price from a desperate developer. I figured that COVID-19 would scare off all of this year's buyers.
But that's not what's happening. As of today, he's sold eight of the nine condos available… and that's in the normally dead summer season.
As it turns out, the real estate market is heating up, and inventory in the historic center is disappearing… as it is in a few other sectors. According to long-time Mazatlán broker Shaun Klynstra, sales are higher this year than last…
In fact, over the past three months, he's had more accepted offers than new listings.
The reason I mention this now is that it's important to know that the pandemic has not dampened Mazatlán's real estate market. You can wait until winter arrives to pick a condo here. If you're interested, you should reserve as soon as possible.
What Action To Take… And When
If you'd like more information, contact Shaun Klynstra. Shaun can send you floor plans, the latest project updates, and details on progress payments… as well as answer questions about the area (he's a long-term expat who's raising his family here in Mazatlán).
If you'd like to see the property and location first-hand, you can take a short trip to Mazatlán before making a final decision. The airport is still operating with daily flight service. Don your mask and make a quick visit.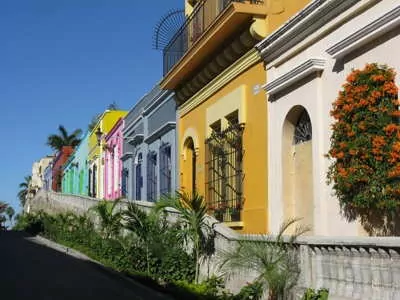 Remember, this is the last unit… in a one-of-a-kind opportunity. If you're interested, contact Shaun today.
Lee Harrison