I wasn't in Panama City last week for this year's Live and Invest in Panama Conference.
But I've been listening to the recordings over the last few days to see what might be of interest to you…
So, today, I'm going to give you a sneak peek at what went on behind closed doors last week at the Las Americas Golden Tower Hotel in Panama City…
Beach Life… Close To The City (For Strong Rental Potential)
Evie Brooks and Liz Larroquette introduced attendees to opportunities for living at the beach, but still being within easy reach of the city.
This is the sought-after lifestyle for much of Panama City's growing middle class—as well as foreign expats and visitors. Some city dwellers want a place by the beach to escape to for the weekend. Others want to be able to live out at the beach, away from the bustle of the city, but still have an easy commute to work.
To tap into those markets, you have two top options right now…
1. Gorgona—Top For Retirees And Weekend/Holiday Visitors
We talked about Gorgona before. It's the community, close to better-known Coronado, that's about 50 minutes out from Panama City. This little spot, a favorite beach escape for locals, has been growing in popularity with foreign expats these past few years. During high season (December through April), Gorgona's population triples in size.
Royal Palm is the standout opportunity in Gorgona. A beachfront development of 281 apartments spread between two towers, it's designed to give its residents wide views over the Pacific. Each unit in the development has ocean views—and a balcony to enjoy them from.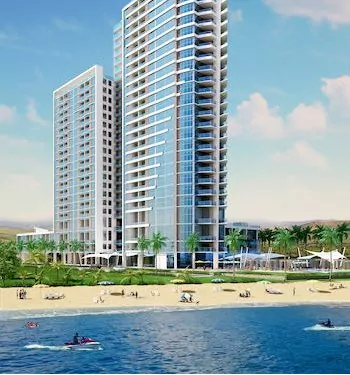 Residents or visitors here have everything you'd expect of a luxury complex—including swimming pools, fitness center, restaurant, bar, children's play area, and rooftop terrace… all of which are under 24-hour security. And, of course, you have direct access to the beach.
Evie reported that residents have been moving in since February 2019 and the community is growing. But there are still units left…
The developer here offers some attractive financing terms… usually unheard of in this market. With just US$1,750 down, you could take the keys to your two-bed Royal Palm apartment. More information here.
2. Playa Bonita—Easy Commute For City Workers
If you want to be close to the heart of Panama City… but by the beach… you have just one option: Playa Bonita.
Once you cross over the Bridge of the Americas, you'll soon come to this private beach that's home to the Westin Playa Bonita resort and Casa Bonita (residential apartments).
"This is the only beach access in all of Panama City," Evie told attendees last week. "When we released it, we expected the units to be bought as vacation rentals. Turns out, it's almost all residential… and we have a great cultural mix from Europe, North America, South Africa, and Latin America."
I found some listing on TripAdvisor from US$260 to US$295 per night. (Remember, it's high season in Panama now.)
Residents of Casa Bonita have their own gym and swimming pools… plus access to the restaurants and bars of the Westin resort. And, it's just 15 minutes to the city and 35 minutes to Tocumen airport.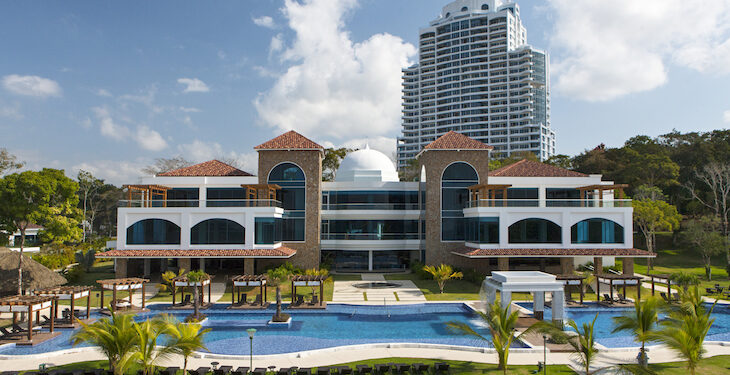 Maybe best of all, though, are the views. From Playa Bonita, you have ocean, mountain, and jungle views… and can watch the ships line up to enter the canal (from your balcony or from the rooftop social area for residents).
Prices for a converted two-bed unit start at US$330,000. Whether you'd like one of these apartments for yourself… or you're thinking of buying to rent it short or long term, you can get in touch for more details here.
Beyond Panama City…
But the discussions of last week's event weren't limited to Panama City and its nearby beaches. Those in the room also got to hear about other top investment and lifestyle opportunities… from the Azuero peninsula to Veracruz… to Penonomé… Puerto Armuelles and beyond…
If you'd like to get the details on all the best real estate opportunities in Panama today… along with everything you need to know to live, retire, invest, or do business in this country… you can still tap into everything our experts talked about last week.
It's all being bundled into our 2020 Live and Invest in Panama Home Conference Kit. This week only, as our team works to bundle all audio recordings, PowerPoint slides, and bonus reports together, you can secure your copy at a 63% pre-release discount.
Full details on how to secure your discounted copy are here.
Lynn Mulvihill