Today, we continue our "capitals of culture" list—places in the world with a strong history… where you'll be surrounded by a rich culture… and have options for fine dining and modern shopping… all adding up to a superior quality of life… though at an affordable cost (from little as US$1,500 a square meter).
Our list so far (which we began last week) includes:
Medellín, Colombia
Valletta, Malta
Ljubljana, Slovenia
Buenos Aires, Argentina
Here are four more to consider…
Mazatlán, Mexico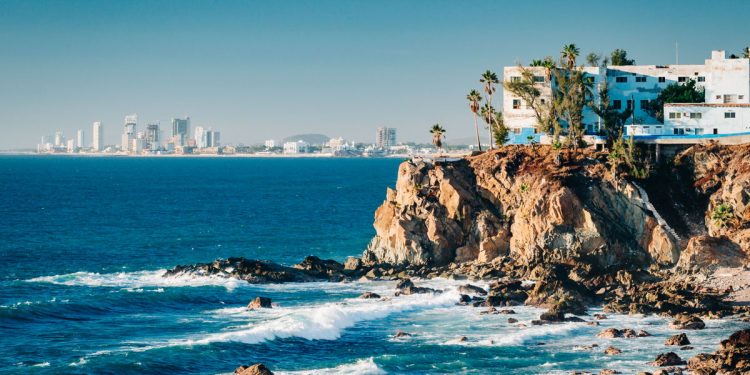 What it offers:
Mazatlán offers one of the best beachfront lifestyles you'll find in Mexico. But what sets this city apart is its Spanish-colonial historic center.
This marriage of beach and colonial lifestyles gives you countless options for fine dining, quiet coffee shops, energetic and friendly bars. Classical music, theater, and art are a major part of the local culture—and draw many full-time expats.
Senior Real Estate Correspondent Lee Harrison who is a resident of Mazatlán says, "From dining out to buying a property, you'll find prices are amazing at today's exchange rates. Whether it's food, clothing, or a night out on the town, you won't believe how little it costs to be here."
Average price per square meter in city center: 28,332 Mexican pesos (US$1,500)
Where to look:
Centro Histórico has undergone a transformation in the past 15 years and today is an attractive, well-preserved Spanish-colonial town center. Favored by long-time and full-time expats, home to the city's best restaurants, the most walkable area of the city, has a beach, and is only 25 minutes to the airport.
On sale now: Three-bed/two-bath house: with B&B potential. At the heart of the historic center, it has high ceilings and lots of open living space. Price: US$210,000.
Riga, Latvia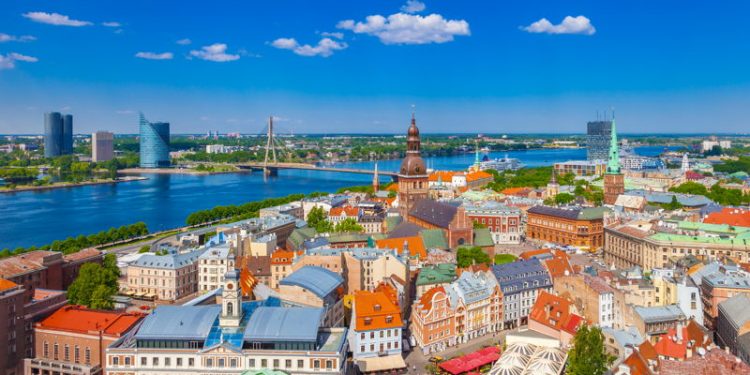 What it offers:
Riga is one of the most off-the-radar capitals in Eastern Europe. Latvia saw tough times during the economic recession (the country suffered the largest GDP decline in the EU), but today it has the strongest economy of the Baltic countries. Helping recovery is its residency-by-investment program introduced in 2010. A 250,000-euro investment qualifies you for residency—that amount can be invested in one or more properties.
Eight-hundred-year-old Riga—a UNESCO World Heritage site—is home to about 700,000 people out of total population of 2 million. The official language is Latvian, but nearly everyone speaks Russian as well as English.
The city is split in the middle by the Daugava River that opens up to the Baltic Sea. It's a beautiful and exciting city with some of the most amazing architecture in Eastern Europe. Shopping is dominated by Russian brands. On the restaurant scene, you'll find all international cuisines catered for and lots of cozy tea rooms and cafés to explore.
Average price per square meter in city center: 1,836 euros (US$2,048)
Where to look:
Riga's Old Town, situated on the right bank, is the most attractive part of the city. If you're planning to rent your property to tourists, stay this side of the river, near the Old Town.
On sale now: Centrally located in Riga's Old Town is this one-bed apartment: on the second floor of a five-story building. It has kitchen/living/dining room, bathroom, and storage room. You have the option to keep its existing tenant for the next two years and collect 700 euros (US$780) per month. Price: 194,000 euros (US$215,870).
Lisbon, Portugal
What it offers:
Lisbon is renowned for its warm hospitality, friendly atmosphere, and for having one of the lowest costs of living in Western Europe. With warm sunny weather all year round, few other destinations can boast the sophistication of a real city while also offering its residents a clean, swimmable beach.
With a vibrant downtown dotted with colorful houses and small, walkable neighborhoods, the "White City" is also home to some of the most modern buildings and luxury villas of our era.
From elegant apartments to luxury new developments, Lisbon has lifestyle choices for all tastes and budgets. Though it's more expensive than other parts of Portugal, it has the advantage of having an already well-established and large community of expats.
Average price per square meter in city center: 4,285 euros (US$4,760)
Where to look:
Popular expat neighborhoods include Chiado, Lapa, and Príncipe Real. Prices can quickly get into seven figures in these neighborhoods, but it's still possible to find one-bed units for less than 100,000 euros. Don't overlook the city's oldest neighborhoods—including Alfama and Graça—where you'll find lower prices and be close to lots of restaurants and traditional Fado bars.
On sale now: One-bed apartment in the old Moorish quarter (close to Graça and many traditional restaurants and bars). Covering 57 square meters, it's on the fourth floor of an old building and renovated throughout. Price: 280,000 euros (US$311,215)
Santo Domingo, Dominican Republic
What it offers:
Santo Domingo is the oldest European city in the Americas and the capital of Spain's first colony in this part of the world. It's also the Caribbean's only medieval Spanish city… but it's also a truly cosmopolitan capital. It has plenty of history and culture, but also diverse dining options, entertainment, and modern shopping along its cobbled streets. In Santo Domingo, you can enjoy theaters, museums, and stadiums (béisbol is a national obsession).
Santo Domingo's extensive Zona Colonial, a UNESCO World Heritage site, offers countless Spanish-colonial buildings—interesting prospects for both investment and lifestyle—plus, it hasn't yet become over-populated with expats.
Average price per square meter in city center: US$1,399
Where to look:
Santo Domingo offers one of the biggest Spanish-colonial zones in all the Americas. The government has been improving the infrastructure around the Zona Colonial, which has become a central tourism zone for both land-based travelers and cruise-goers. The area has plenty of restaurants, museums, boutique hotels, and shops catering to tourists. You'll find many renovated properties on offer here—as well as opportunities to fix up your own.
On sale now: This three-bed apartment: overlooks the city's oldest cathedral and is at the heart of the colonial zone. It's 175 square meters and includes a spacious covered terrace. Price: US$299,000.
In each of these old cities, it's possible to find good-value fixer-upper opportunities…
Are you keen to do up an old property? Or do you worry that you don't have what it takes to manage a renovation overseas?
In next week's issue, we'll talk about what you need to consider before snapping up a bargain fixer-upper…
Lynn Mulvihill