My big "currency awakening" came in Uruguay.
I first visited Uruguay in 2004 and fell in love with its First World environment, honest culture, and super infrastructure. And, at an exchange rate of 34 pesos per U.S. dollar, life there was an amazing bargain.
In fact, I finished my first article on Uruguay with the words "…and best of all, it's cheaper than Ecuador."
A couple of years later I moved to Uruguay full-time, and by then the exchange rate was only 25 pesos per U.S. dollar. This drove my cost of living up by 36% in dollar terms. The cost of living was no longer "cheaper than Ecuador," but it still wasn't bad.
But by 2008, the dollar had weakened so that I was getting less than 20 pesos per U.S. dollar… and in 2011, it was down to about 18.5 pesos per U.S. dollar. At that rate, based on exchange rates alone, my living costs in dollar terms had gone up by about 84% since that first visit.
That's a big change for someone whose income is in U.S. dollars. Instead of being "cheaper than Ecuador," it was now more expensive than Vermont.
But the roller-coaster ride wasn't over yet.
Since that time, things have turned around. In fact, in 2016, the U.S. dollar had strengthened so that it fetched about 31 pesos. This was great for expats who were there in 2011, who had almost 68% more buying power on the local market.
So, is the moral of the story, "Hang on, and everything will be OK?"
Unfortunately, no.
When living or buying property abroad, you need to either accept the risk/reward of a foreign currency (for at least part of your portfolio) or deal in your base currency… For most of us, that's U.S. dollars.
Avoiding Currency Risk By Sticking With The "Dollar Countries"
When it comes to minimizing your currency risk, there are three versions of "dollar countries":
-Countries that use the U.S. dollar as their currency across the board.
The most popular of these would include Ecuador, El Salvador, and Panama.
This category is the most secure, as all expenses will be in dollars, and these countries don't print their own paper money.
-Those whose currency is pegged to the U.S. dollar.
Examples would include the Bahamas, Bermuda, Belize, and Hong Kong. This is almost as good as a dollarized country, because, again, 100% of your expenses will be stable in dollar terms.
The only risk here is that countries can un-peg their currency from the dollar, which will put you at risk. It doesn't happen often, but it happens… ask anyone living in Argentina when the peso was un-pegged from the dollar and immediately lost 75% of its value.
-Countries where real estate trades in U.S. dollars, even though they have their own floating currency.
Examples here include Uruguay, Nicaragua, Costa Rica, and Peru, and sometimes Mexico, among many others.
The advantage of buying in these markets is that it stabilizes your largest expense in dollar terms: the purchase of your property. No matter what happens to exchange rates, your property's value will not be directly affected.
The disadvantage of these hybrid markets is that your property taxes, maintenance expenses, and management/HOA fees (if any) will likely be in the local currency and could change like my Uruguay expenses did.
Investment Options In Countries Using The U.S. Dollar
You've got plenty of options around the world if you want to invest in properties priced in U.S. dollars. Here are a few markets you may want to think about:
-Where To Buy In El Salvador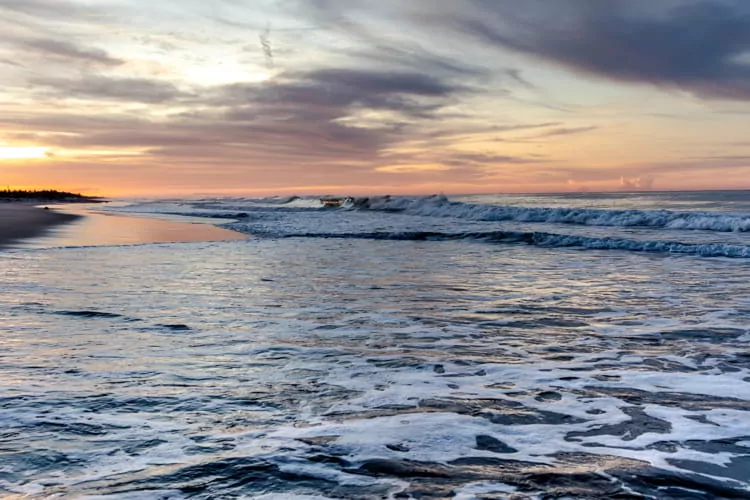 In El Salvador, I'd stick with the coast if you're interested in rental income and a liquid market at resale time.
You'll find the best market on Costa del Sol, which is a key place to invest due to its proximity to San Salvador (the capital), short distance to the airport, and potential for ease of resale. By my own measurement, it's just 16.8 miles (27 kms) from the airport to the curve at Playa San Marcelino—which marks the beginning (west end) of the isthmus of Costa del Sol—a trip that took me a half hour. It's quite convenient for a second-home owner.
If you'd like to go farther afield, I actually preferred the stretch of coast west of Costa del Sol, between La Libertad and Los Cóbanos, along Highway 2. It was a bit more unspoiled and beautiful… but somewhat less accessible to the capital.
El Salvador uses the U.S. dollar as its official currency…
-Where To Buy In Panama
In Panama, take a look at the areas around Coronado, Chame, and Gorgona, as these markets are the best performers for beach properties in Panama. Collectively, this stretch is referred to as the "Panama City Beaches" area due to its proximity to Panama City and the airport.
This zone started its popularity with Coronado, and the entire area is still sometimes (erroneously) labeled as such, but, as you'll see when you visit, there's a lot more going on there than just Coronado. The most populous area is between Chame and Río Hato. You'll find a lot of rental action there.
If you're interested in investing in Panama, I know of a good property tour that has received a lot of positive feedback. I haven't gone, but I've met the operators and they know their stuff. You can learn more here.
Panama officially uses the balboa as its currency, pegged at a 1:1 rate with the U.S. dollar. But, because Panama doesn't print its own paper money—it imports Greenbacks—I include it with the dollarized countries.
-Where To Buy In Ecuador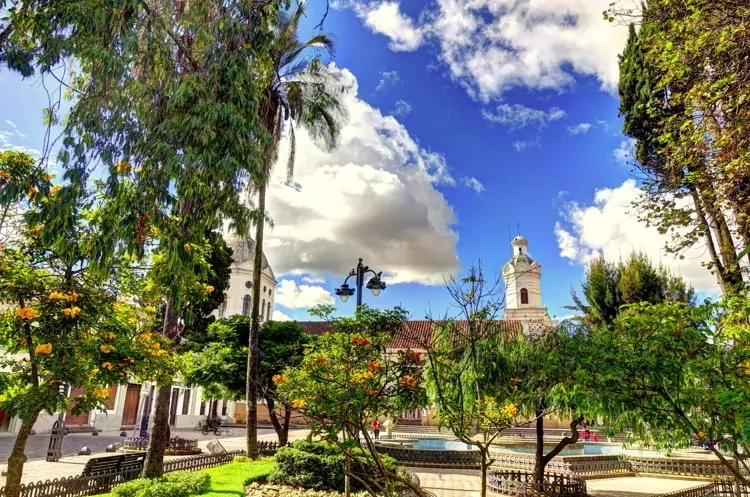 In Ecuador, I'd focus on Cuenca… and not just because I retired there in 2001.
Cuenca is Ecuador's most beautiful city, with its cobblestone streets, 17th-century architecture, and traditional Spanish colonial feel. It's also the cultural capital of Ecuador, with a vibrant scene for art, literature, and music.
Cuenca is home to one of the largest expat communities in the Americas, with thousands of North Americans in residence.
The real estate market rose strongly in Cuenca from 2002 through 2012, as expats flocked to the city and Ecuadorians chose Cuenca when returning from working abroad. In 2017, expats were still coming but the flow of returning Ecuadorians slowed down, halting the dramatic price gains.
Bargains started to emerge. I saw a small apartment (800 square feet), only one block from the square, selling for just US$70,000. That's a great price at this location, and it rents for US$550 per month… that's a gross of 9.4%, in a market with very little overhead.
You'll find some good rental properties here, plus a good demand… especially for unfurnished rentals. More importantly, if you'd like to live in Cuenca, now is a great time to buy.
Ecuador uses the U.S. dollar as its official currency.
-Where To Buy In Belize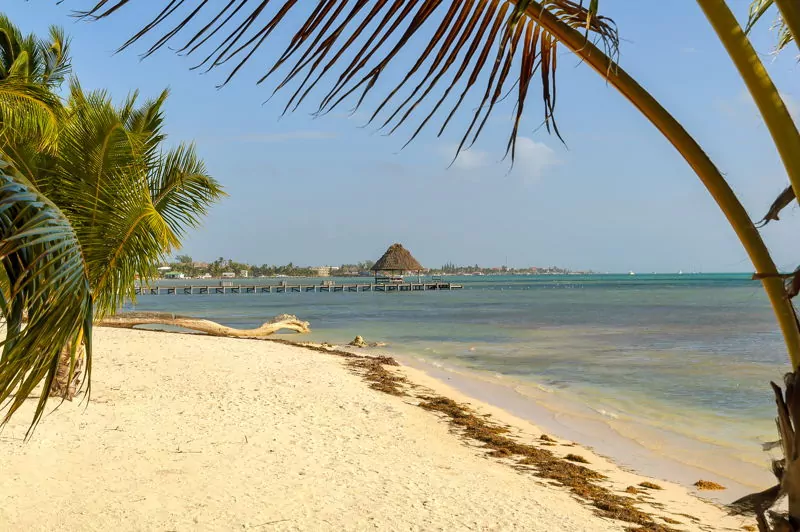 As an investor, my preference in Belize is Ambergris Caye, which gets most of Belize's tourism visits and expat traffic… although Belize offers lots of other good living options. On Ambergris Caye, I'd stay within walking distance of San Pedro Town, with its abundance of restaurants and shops… not to mention the airport.
My favorite project is called Grand Baymen Oceanside. You can read my write-up on the project here, or contact the developer here.
I say the project is my favorite because it's on the beach and within easy walking distance to downtown. Also, I took a snorkeling trip from their dock and experienced some of the best reef snorkeling I've ever seen.
Belize uses Belizean dollars, pegged to the U.S. dollar at a rate of 2:1 since 1978.
Stability With No Currency Risk… And No Reward
Buying property priced in U.S. dollars gives the dollar-based person a measure of stability and surety. It takes potential currency risk right off the table.
But it also takes any potential currency reward off the table.
I've sold properties where most of the gain came from a shift in exchange rates… and I've also sold properties where fluctuating exchange rates ate up most of the profit.
If you'd like to take control of one investment variable, buying in U.S. dollars is a way to do it.