Plus: What Happened To Europe?
Like the rest of Italy, Abruzzo has history, art, and delicious cuisine, as well as beautiful scenery that will change with the seasons. But because this region remains relatively unknown, prices are lower than in many parts of the country, which makes Abruzzo one of the best values in Europe today.
With 82 miles of white sandy beaches, the high peaks of the Apennines, and everything in between, Abruzzo is an undiscovered paradise that unites all of Italy's best features. I've lived here for more than 24 years now, and I can tell you first-hand that there's nothing quite like Abruzzo; it's unique in Western Europe.
In Abruzzo you'll discover ancient towns and enjoy their traditional festivals, explore endless national parks, go cycling through a wide variety of environments in the region, go skiing in one of the 22 ski resorts, or simply relax by the sea on our beautiful beaches.
Located on Italy's eastern coast overlooking the Adriatic Sea, Abruzzo is the greenest region in Italy. We have three national parks and one regional park, and we are home to 75% of the species of fauna that live in Europe—almost 40% of our territory is under environmental protection to guarantee their survival.
Based on where you are in Abruzzo, you will find different climates. The seaside has a typical Mediterranean climate, with hot and dry summers (temperatures can go higher than 100°F) and mild winters with minimum nighttime temperatures of 48°F. But if you are up in the mountains, winters are cooler and snow is not unexpected as the temperatures go below the freezing point. Summers in the mountains are warm (around 86°F) with a pleasant breeze to keep things comfortable.
Pescara, L'Aquila, Chieti, and Teramo are the main cities that claim different parts of the territory. Pescara, the biggest city in Abruzzo, is on the sea and is the most modern of the main cities. It has good connections with all of Italy as well as ferries that cross the Adriatic Sea, bound for destinations such as Croatia.
Prices for the houses in Italy vary a lot. It can be expensive in Florence, Milan, and Rome, with prices running between 3,000 euros and 5,000 euros per square meter (m2). But Abruzzo's prices range between 1,000 euros and 2,500 euros (US$1,330 to US$3,325). Just an hour away from Rome, you can find some excellent bargains here.
| | |
| --- | --- |
| | One of the best values I've seen recently is a property with a large yard of 1,000 m2 (a quarter acre). each home's has two bedrooms and one bathroom, vaulted ceilings, and a traditional old stone fireplace. It needs some refurbishment, but the house is well located with easy access to the motorway. The asking price has just been reduced from 85,000 euros, down to 45,000 euros (US$59,850). |
| | One of my favorites is a beautifully restored farmhouse with a nice yard and built with the original Majella stone from the area. It offers four bedrooms and two bathrooms in 130 m2 (1,400 square feet) of living space. The property has wonderful views and is located in the Majella National Park, near the town of Caramanico, which is famous for its thermal baths. Because of this location, the property would make a good rental, if you wish to rent it out. Best of all, the house is only 1.5 hours from Rome. The asking price has just been reduced on this one, too, from 186,000 euros down to 155,000 euros (US$206,150). |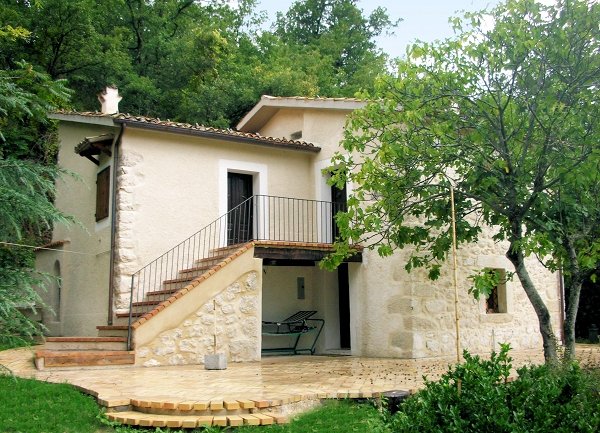 Great views from this Abruzzo country home, just 1.5 hours from Rome
| | |
| --- | --- |
| | And I can't forget the beach lovers. This brand-new, exclusive apartment near the sea has an asking price of 300,000 euros (US$399,000). It's a spacious three-bedroom, three-bath unit in the center of San Salvo Marina, with its pristine beaches that are popular throughout the region. The best feature though, is the Adriatic Sea view from the spacious terrace. Have a look at the photo below. |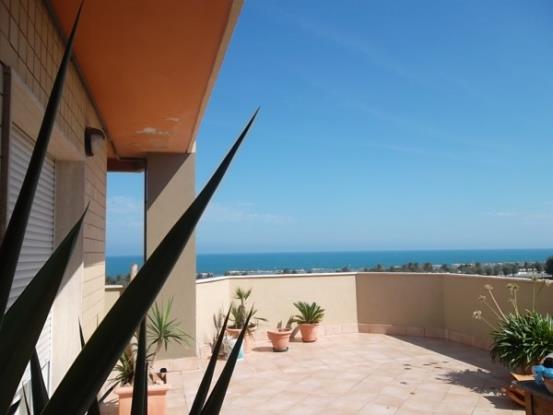 Magnificent sea view to one of Italy's best beaches
| | |
| --- | --- |
| | Finally, here's a project that's unique in the region, called Borgo Degli Ulivi. It's an eco-friendly project situated on 21 acres of vineyard, olive grove, and lake, with apartments, villas, swimming pools, shops, restaurants, and a hotel. The Borgo has a perfect balance of traditional architecture and modern amenities. The old Majella stone used in construction of each home's thick stone walls, including the interior, makes each property very characteristic and unique. The solar panels help to save energy, and the developer has employed a number of technologies to make this project as ecological as possible. |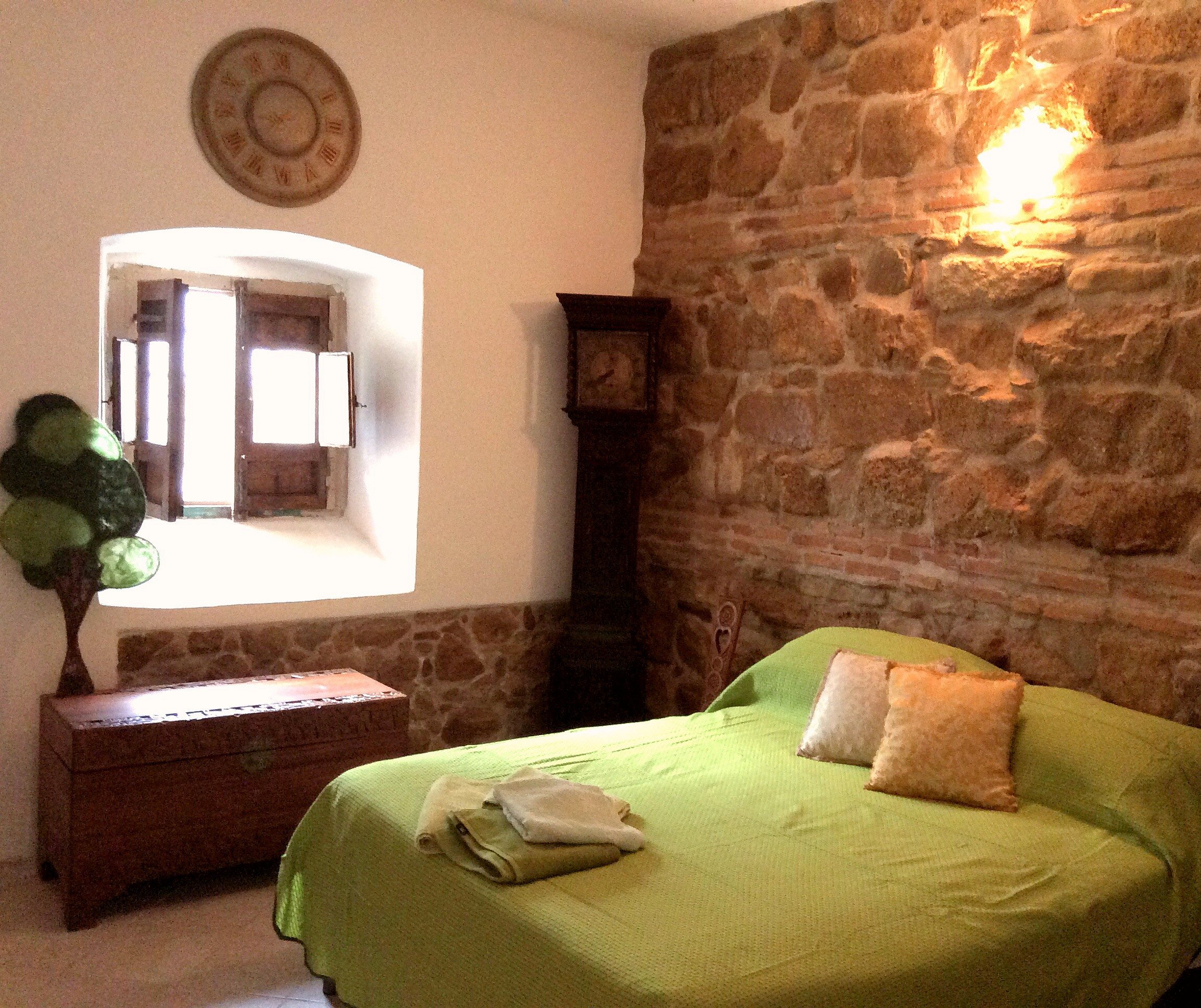 The Majella stone adds a classic feel to Borgo's modern construction
The Borgo is situated in the heart of Abruzzo, right between the imposing mountains and the blue sea, so everything you need is within reach in this picturesque setting. Prices range from 66,750 euros to 220,000 euros (US$88,800 to US$292,600).
During the next few months, I'll be showing you an even wider variety of properties in all price ranges, as we get to know the Abruzzo region that I now call home.
If you think you'd love Italy's elegance, rich culture, fine cuisine, and fascinating history—but don't want to pay the high prices of Italy's "discovered" venues—then Abruzzo will be just what you're looking for.
Nikki Di Girolamo
For Overseas Property Alert
Editor's Note: Nikki Di Girolamo is an expat who has been living here since 1990. She's the founder of Abruzzo Developing, and owns one of the largest real estate agencies in Abruzzo. She has been featured on "House Hunters" three times; one of the only estate agents to have been allowed this privilege. She has also been on "A Place in the Sun," the UK's leading real estate program. You can contact Nikki here.
Nikki will be joining us at our upcoming Retire Overseas Conference in Nashville, where she'll showcase her best property deals and answer any questions you may have about the Abruzzo region or buying property in Italy. If you'd like to join us, too, you can get more info on the Retire Overseas Conference here.
Lee Harrison
Editor, Overseas Property Alert
***
Letters To The Editor
Lee,
I've enjoyed the in-depth coverage of Latin America but would like to hear more on Europe. For those of us who'd like to live in Europe, is now a good time to buy?
Thank you,
Samuel
I'll admit that I received this email a few weeks ago, and held onto it until Nikki's piece on Italy was due for publication, today.
And generally, yes, it's a good time to take a look at Europe. European life, architecture, and culture are unlike anything we have in Latin America, and there are some terrific values on the market right now.
Stay tuned for more on Europe over the coming weeks.
***
Hey Lee,
I'm in the process of buying a rental property in Medellín, Colombia, and I know that I'll need to pay Colombian income tax on the rental income. My question is whether or not they allow deductions for my expenses related to that rental unit. Can I deduct things like utilities and taxes?
Regards,
Jim
You can deduct taxes and maintenance no matter how you rent the property. You can also deduct utilities, provided you are renting a vacation-type rental with the utilities included in the rent. If you're using a property manager, you can also deduct his fees.
I keep a spreadsheet where I log each month's utilities, fees, taxes, and expenses, along with each month's income. With that information, your income taxes will be easy.
Have a question? You can write to Lee here.