Live Like Royalty In Your Own European Castle For Less Than You Think
In 1604, Sir Edward Coke wrote, "The house of every one is to him as his Castle and Fortress as well for defence against injury and violence, as for his repose."
Nowadays, we paraphrase this to: "Everyman's home is his castle."
Your current home might be your castle… but did you know that it's fully possible for a castle to be your home?
And you don't have to be as rich as royalty to own one.
Right now, castles are for sale all over Europe. Some are fabulous, some are practical, some are nothing more than piles of ruins, but all of them are steeped in history and character.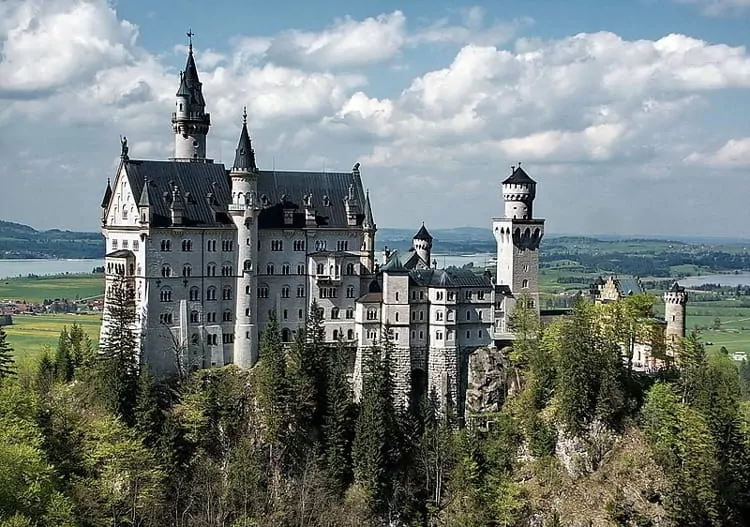 Like many, I dreamed of owning a castle as a child. It's certainly a romantic notion, but there are realities of castle living you should be aware of before taking the plunge…
Price
Castle prices vary hugely, affected by size, location, state of repair, general real estate prices, and many other factors.
Castles in cities are more in demand, but remote towns and villages offer better prices. For the best deal, go to places where the government or private owners can't afford to maintain the castles that dot the countryside.
In 2017, Italy was offering free castles (in need of serious renovations) to anyone with the means and commitment to renovate them. Calling them "free" isn't accurate, because as the owner, you are obliged to carry out major renovations.
Today, the Italian town schemes that offer houses for 1 euro if you renovate them might still offer small, castle-like structures you could negotiate ownership of.
In Poland, Czech Republic, France, and Spain, you can still find castles and old palaces for sale for amounts that even peasants like us can afford.
Construction And Repair Costs
Castles are nearly always made of cut stone walls filled with rubble and mortar.
These days, building with cut stone is extraordinarily expensive as it requires properly trained stonemasons and lots of effort.
A large, fully renovated castle in an attractive location in France or Germany will cost millions—sometimes tens of millions.
But there are less expensive ways of owning a castle…
You can buy a smaller castle or a castle-like structure, like a medieval tower.
Watch, gate, and defensive towers are common across Europe and look like mini castles. They're found in prominent areas with high battlements so that watchmen could look out for potential attacks.
Renovation Costs
Another way of buying a castle on the cheap is to buy one in need of repair.
Amazing medieval structures can sell for bewilderingly low prices. This is because the cost of hiring skilled labor to cut stone and to renovate a castle can be astronomical.
Countries with high costs of living like Germany, Ireland, and the U.K. can be exceptionally expensive places to hire specialist labor like stonemasons.
In cheaper-labor countries like Poland and parts of Spain and Portugal, mason work costs much less.
Pros Of Living In A Castle:
Views. Castles are usually built on hills, so they have amazing views.
History. Nothing says romance and history like a castle. Knowing the long and sometimes bloody history of your home where kings once stayed is exciting.
Titles. Titles of nobility can sometimes become yours with the purchase of land and castles. Minor nobility can be attached to land and passed onto you as owner. This isn't common, and these titles don't get you peerages (rights to sit in the House of Lords in the U.K., for example), but a paper title is a big selling point to some. As an anti-colonial Irishman, the concept is a little amusing to me.
Ultimate plan B house. Centuries ago, people built castles to be the safest buildings to live in. Thick stone walls, moats, portcullises, guard towers, murder holes, and battlements made these formidable defensive structures. Even today, few places are as strongly built or designed with defense in mind. A castle would be a great place to be if civilization as we know it ended.
Cons Of Living In A Castle:
Cold. Stone is a poor insulator, and big draughty castles are notoriously hard to heat.
Wi-Fi and cell phone coverage. Castle walls range from 2- to 50-feet thick. Stone and Wi-Fi and cellular signals don't mix. You might need to run internet cables or signal-boosting equipment to be able to contact the 21st century from inside a castle.
Mobility. In towers, stairs are steep and winding, making it difficult for people with poor mobility to get around. Installing an elevator might run afoul of planning authorities or space restrictions.
Maintenance and upkeep. Castles can last for millennia, but there are upkeep requirements to prevent them from falling into ruin. For example, mortar (medieval cement) needs replacing from time to time, and roofs need to be kept in good repair.
Listed buildings and local laws. Once a country lists a building as a protected structure, it can be difficult to make changes to it. Restrictions on what materials you can use and what alterations you can make to the style can be onerous. There is usually some leeway on the interior of listed buildings, and not all old buildings in Europe are listed structures.
Castle Apartment Developments
Castle apartment developments combine the best of both worlds. You get to own a historic building but don't have to pay a king's ransom on the purchase price or upkeep.
The concept is self-explanatory: A developer subdivides a castle into a number of apartments. Each owner has a vote in the HOA, and repair and rental management costs are shared.
It's like a condo building but with a dungeon and place you can pour boiling oil on unwanted visitors.
The apartments are occupied by owners or rented to tourists for a romantic getaway. Sometimes part of the castle and its grounds are opened to tourists to earn income for its upkeep as well.
Castles And Towers For Sale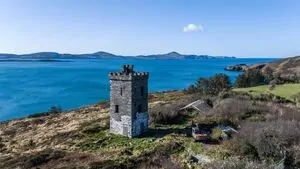 -Napoleonic-era watchtower with 10 acres of land and spectacular sea frontage for sale in Sheep's Head Peninsula, Ireland.
It features a solid roof and walls and installed floors, but the interior requires a full renovation. Expect to spend at least US$250,000 or more restoring this unique castle. There's potential to build an adjoining building beside the tower to make a much larger home, too.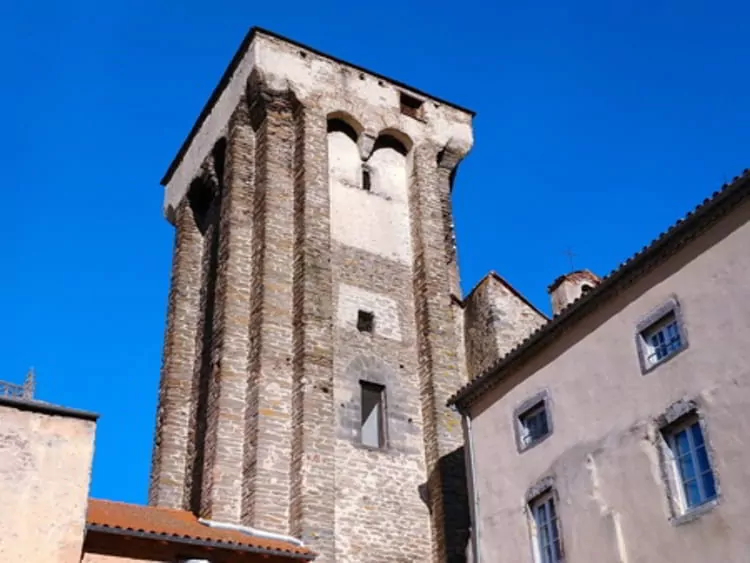 -Medieval tower with five floors for sale in Brioude, France.
Standing 25-meters (80-feet) tall, this 13th-century tower dominates the village scape in Brioude, one of the most beautiful villages of France. It's in need of total restoration inside—a project for someone who loves a challenge… Expect to pay at least US$100,000 on top of the sales price to make it habitable and at least twice that to bring it to a high standard.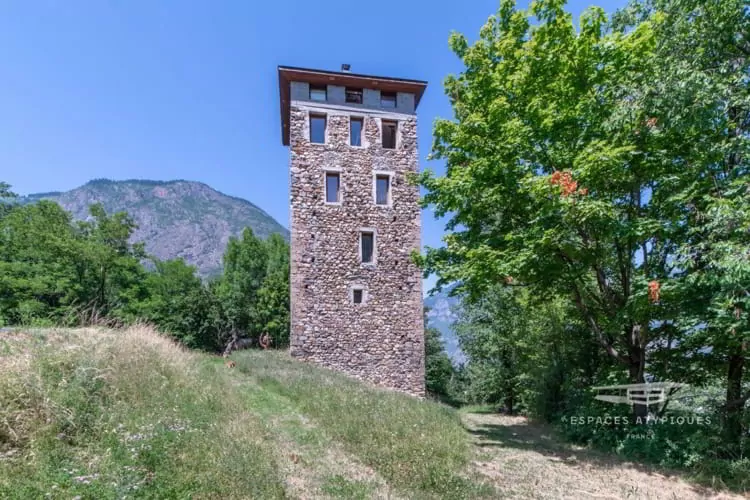 -Medieval watchtower for sale in Savoie, France.
This tower features 125 square meters (1,345 square feet) of living space on five levels with breathtaking views and is move-in ready.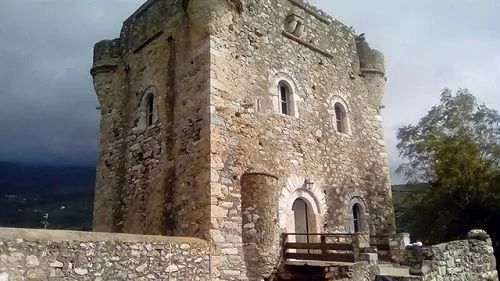 -Castle by the coast next to the town of Platsa, in southern Greece for sale.
It comes with 205 square meters (2,200 square feet) of living area and is fully restored—ready to repel unwanted visitors or host a party.
-Impressive tower for sale in Monticchiello, Italy.
Fully renovated and consisting of about 140 square meters (1,500 square feet) of interior living space, plus a 75-square-meter (800-square-foot) terrace, there's plenty of room to spread out in this tower, which is situated on more than 2 acres of orchards and gardens.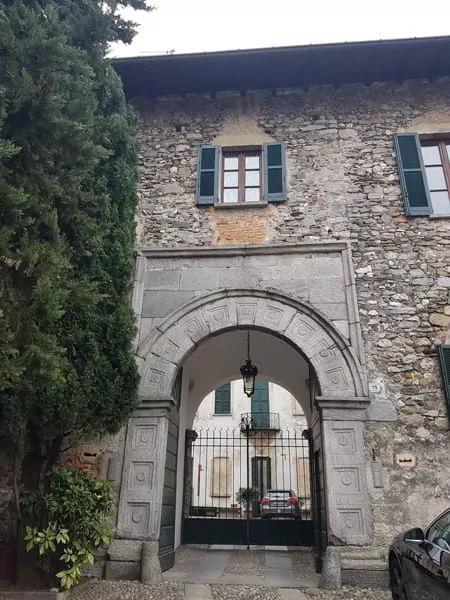 -Castle apartment in a renaissance tower for sale in Lombardy, Italy.
This castle apartment has three bedrooms and two bathrooms and is move-in ready. With high, coffered ceilings and original flooring plus a wide hall that still boasts some period furniture pieces, it hasn't lost any of its romantic appeal. The apartment overlooks the internal courtyard and the centuries-old park that surrounds the property. The property includes a private swimming pool with a solarium, a vaulted cellar, and a parking space inside the courtyard.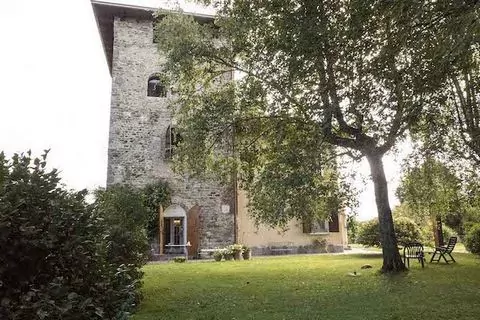 -Two-bedroom ancient watchtower in Vizzola Ticino, Italy.
The tower is built on four levels and includes:
Spectacular views,
Dining area with kitchenette,
Living room with fireplace and a bathroom with shower,
A large bathroom on the first floor,
A double bedroom on the second floor,
A study and a mezzanine with a futon on the third floor,
Views of the garden and woods,
Proximity to the village, plus access to golf courses, horse stables, tennis courts, and swimming pools within 30 minutes,
Proximity to the nearby towns of Somma Lombardo (8 kms), Gallarate (10 kms), and Milan (45 kms).
With a little sense of adventure and lot of research, you can be the king or queen of your own castle, and sleep soundly at night knowing your history-steeped walls have kept royalty safe for centuries.
Join me next week for more interesting investment ideas…
Con Murphy
Editor, Overseas Property Alert