Profiting From Panama's Economic Growth: Earn High ROIs By Targeting Its Eco-Tourism Market
Many wonder why Panama's economy flourishes when all those around it flounder. You might think it's because of the Canal or banking industry, but you'd be wrong. Panama's success comes from the indomitable spirit of its people. This is the secret behind Panama's economic miracle.
The Panamanian drive, determination, and vision…
This is why Panama's star will continue to rise until it outshines the richest economies in the world.
How Fast Is Panama Growing?
According to the IMF, the convergence velocity of the Panamanian economy is at almost breakneck speed. Convergence velocity is the speed at which one country's economy is catching up with another. If we look at the IMF's convergent velocity chart below, we see how fast Latin American countries are catching up with the gross domestic product of the United States.
Countries moving closer to U.S. living standards are darker blue and higher up on the chart. Those falling behind the States are turning green or red and are lower on the chart. Some countries are converging on the U.S. standard of living, but most are not.
Most countries are near the green area (around the y-axis), which implies limited or no improvement when it comes to convergence of living standards. Half of the Latin American economies are losing ground against the U.S. economy. This is a negative convergence. Chile, the Dominican Republic, and most notably, Panama, are catching up with the United States.
But Panama is in a league of its own. It's catching up with the States 17 times faster than the regional average. Panama had a GDP of US$12 billion in 2000.

Today, Panama's GDP is US$63 billion. That's an inspiring increase.
Several advantages have assisted Panama's improvement in standard of living:
Location:
Panama is conveniently located in an area that's ideal for a canal connecting the Atlantic and Pacific oceans.
Trade openness:
Panama promotes an open economy that welcomes and protects investor rights. Colón is the world's second-largest free trade zone.
Ports, airports, and other infrastructure:
Panama continues to put billions into ports, roads, and rail networks, encouraging more foreign investment. The Canal capacity was doubled in 2016 to allow mega-container ships to traverse the isthmus.
Copper mining:
Panama invested in a vast copper mine, boosting its raw material exports significantly.
Tourism:
Tourism currently only generates 2.9% of Panama's GDP and offers huge untapped potential to investors. The government completed a new cruise ship terminal and convention center in Panama City. Plus, it made a US$300 million investment in PROMTUR, a marketing agency for Panama's tourism industry abroad.
Panama's economic progress is so strong that it is predicted that by 2030, Panama will leave its status as a developing nation behind and join the ranks of first world nations.
Other Signs That Panama Will Rival The U.S. Standard Of Living
The best predictor of future prosperity is a growing middle class…
The middle class in Panama expanded from 50.8% of the population in 2015 to 56.9% in 2019. In comparison to Panama's growing middle class, the American middle class is shrinking. It dropped from 61% in 1971 to just 50% in 2021.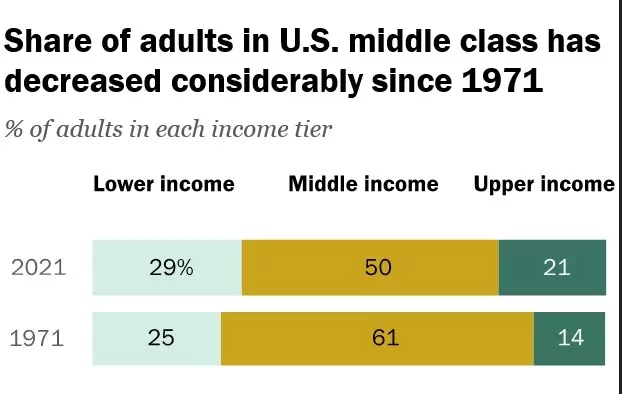 Today, Panama has a relatively larger middle class than the United States. A middle class has more money to spend in the economy, to educate their children, to increase the productivity of the workforce, and to make investments.
The IMF expects the Panama economy to grow at a rate of 5% per annum until 2029, while the U.S. economy is expected to grow at a rate of 3% to 4% in the same period. The writing is on the wall. Panama's economy is only starting its upward trajectory, while the United States and other Western economies are stagnating.
How To Profit From Panama's Economic Growth
Live And Invest Overseas' experts have been scouting out the best property investments in Panama for 20 years, and I'm excited to let you in on this fabulous pre-construction investment opportunity in Boquete.

Boquete is a remote area in the Chiriquí Province in the highlands of Panama. Situated on the Caldera River, it's just 37 miles (60 kms) from the Costa Rica border.
Agriculture and tourism dominate the economy. Excellent coffee grows in the region, and greenhouses grow fresh produce year-round. Flowers are grown here for the local and international market, and citrus is a common cash crop.
Boquete's appeal is proven by its large expat community; 25% of the population is made up of expats. It's not hard to understand why expats love Boquete.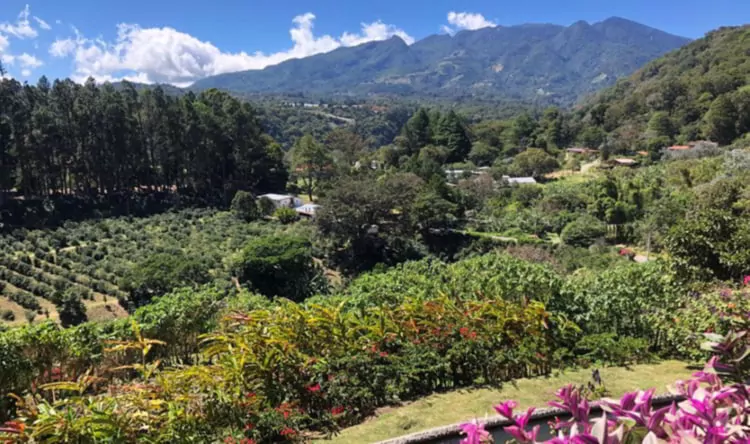 The streets are draped with flowers of every species and color, and artisanal markets line the sidewalks. At 3,940 feet (1,200 meters) above sea level, the climate is cooler and less humid than elsewhere in Panama.
With a perfect year-round average temperature of 64°F (18°C) and ample rainfall, this is the perfect weather for comfortable living and food growing.
These are other reasons why expats love Boquete:
The cloud forests.
There are 250 species of birds, including the quetzal and toucan, five species of big cats (the jaguar, puma, ocelot, jaguarundi, and margay), sloths, howler monkeys, armadillos, and a myriad of other unique animals.
Spectacular waterfalls.
Boquete sits at the entrance of the Volcán Barú National Park.
It's peaceful and safe. Friendly locals and expats generally live unhurried lives free of crime and interference.
There's no need to learn Spanish, as almost everyone speaks English.
Beaches are nearby in Boquete. Miles of pristine, deserted beaches line the Pacific coast of Chiriquí, and day trips are easy.
Annual highlights include the flower and jazz festivals. Boquete features trendy bars and nightlife locales, restaurants, massage studios, beauty salons, grocery stores, and every other necessity and convenience you could want nearby.
There are lots of like-minded people to socialize with and cultural connections in town.
The Investment Opportunity
This new high-end country club situated next to a health spa across from an equestrian center offers stunning views of a canyon.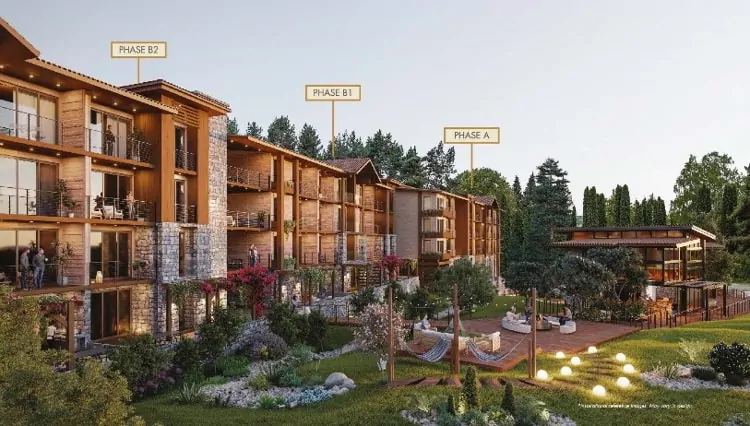 All the condos will have high-end kitchens, terraced entrances, and open foyers to bring in fresh air and showcase the beauty of the valley. On your doorstep, you'll have a social area, restaurants, a reading and coffee room, terraces, a firepit area, pools, and lookout decks. Plans also promise an on-site medical center.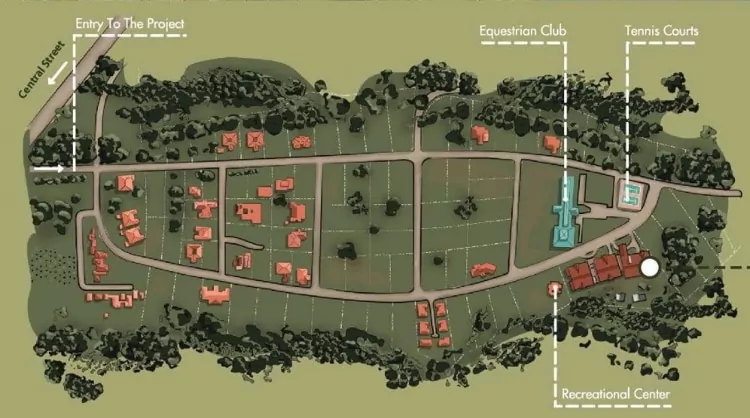 This new project will serve the demand for the booming eco-tourism market in Panama and, of course, all of the retirees flocking to Boquete.
Units range from 95 to 145 square meters, and you have two- and three-bedroom apartment options over three floors. Phase I will be made up of 34 units.
The starting price is US$302,765 and goes all the way to US$462,115.
Developer financing is available, and the maintenance fee is US$2.50 per square meter.
The project will be delivered in about 18 to 24 months.
Now is the time to secure your investment or retirement home in this mecca for expats in Panama.
The economy is growing 17 times faster than the regional average and is on the cusp of a tourism boom… you should invest now to enjoy income and capital appreciation for years to come.
If you want to hear more about this opportunity, contact our recommended Panama real estate expert now.
Con Murphy
Editor, Overseas Property Alert