How To Profit From A Recession
Price corrections will be a reality for many markets worldwide in 2023. A recession is coming. How do you thrive in the face of it?
The stock market is overvalued… crypto is crashing…
In times like these, I usually advise readers to sell up and to buy income-earning property overseas. But what if you don't want to tie your money up long term abroad? Everyone I talk to wants to have the cash on hand when prices hit rock bottom. Well, I've got the solution for you…
I think of it as the ultimate recession time-out. You can invest your money today, and in two years' time you will collect your full investment plus a 30% premium on top. This will be the time to reinvest into bricks and mortar, when the markets start rising again. This is how you buy the dip without losing equity, and make a profit both during a recession and after it.
Housing For Panama's Growing Middle Class
Panama is the economic darling of Latin America. For almost two decades, because of its sophisticated financial services industry, the Panama Canal, and its natural resources, Panama has seen phenomenal middle-class growth. This is important because the best predictor of future prosperity is a growing middle class…
The middle class in Panama expanded from 50.8% of the population in 2015 to 56.9% in 2019. This equates to the middle class increasing by 1.5% per year. This is a positive indicator of the future of the country.
The middle class has money to spend to drive economic growth, more money to educate their children and increase the productivity of the workforce, and more money to invest for their economic future.
Panama's economic miracle is so strong that it is predicted that Panama will leave its status as a developing nation behind and join the ranks of first-world nations by 2030. In comparison to Panama's growing middle class, the American middle class is shrinking. It's dropped from 61% in 1971 to just 50% in 2021.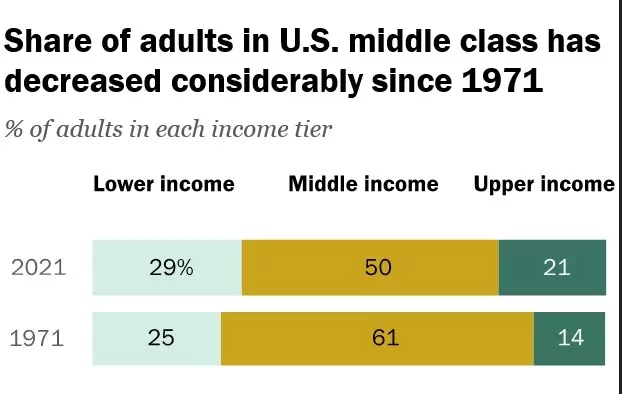 Panama now has a relatively larger middle class than the United States.

Panama's GDP per capita has exploded from US$4,099 in the year 2000 to US$14,617 in 2021. This is a phenomenal 356% growth. In comparison, the United States has seen a much smaller GDP per capita growth of 193% in the same time frame.
Another indicator of the health of Panama's economy is the life expectancy of the population. Life expectancy has increased steadily over the past two decades and now stands at 79 years, again, higher than in the United States.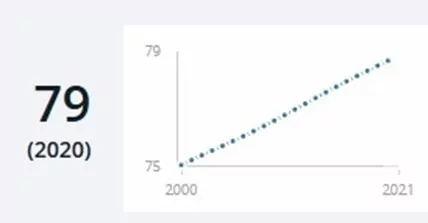 This is due to middle-class Panamanians having more money to spend on health care and nutrition.
One unintended side effect of this middle-class economic miracle in Panama is a housing crisis. Builders have been focused on building housing for expats and the rich, leaving middle-class Panamanians out in the cold. Official estimates show Panama needs to build 100,000 new houses just to satisfy the current demand.
In the government report below, you can see a 43% housing shortfall in the area I'm talking about.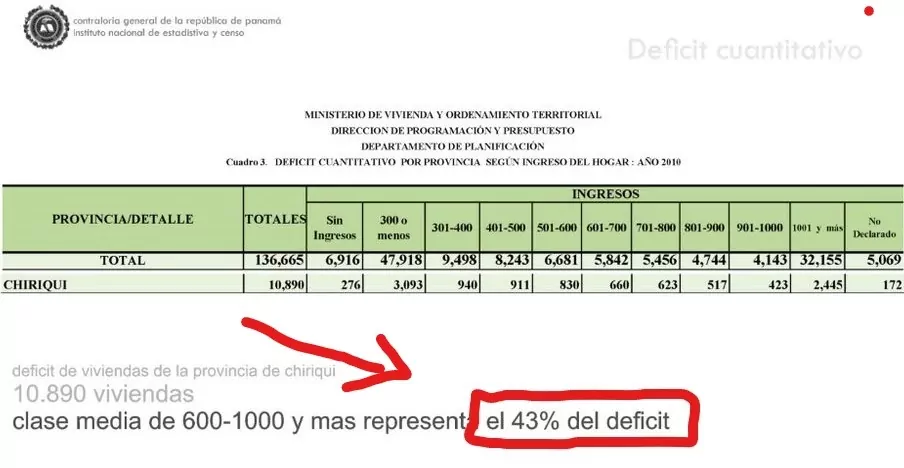 To tackle this, the government has put together a range of incentives and support for builders and buyers for new middle-class housing. The support package totals over US$1 billion. This investment amount doesn't include other major investments in the country's infrastructure, which includes roads, bridges, and a railway. They also have a major development plan to grow Panama's tiny tourism industry into a size-appropriate one for a country blessed with such natural beauty and expansive beaches. I am working with a local developer with a 20-year track record of successfully completing major projects in Panama.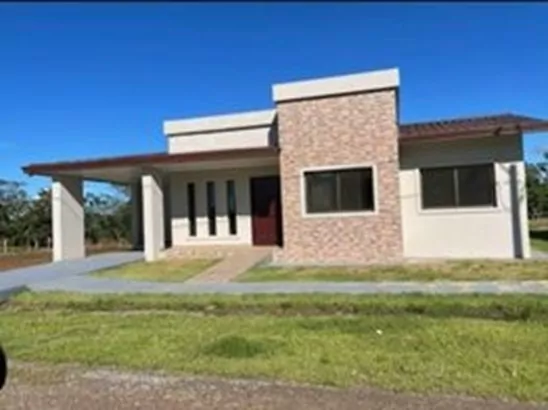 The developer currently has a waiting list of 700 qualified local buyers. Panamanian banks are waiting to provide these buyers with mortgages, and here's the twist…
Because of the local bureaucracy, the developer needs bridge financing to build the homes to satisfy the outsized local demand.
That's where you come in. You finance the base cost of building a home, the developer provides the land, builds the house and sells it, and you both split the profit. You'll never need to deal with tenants, DIY, or even finding a buyer.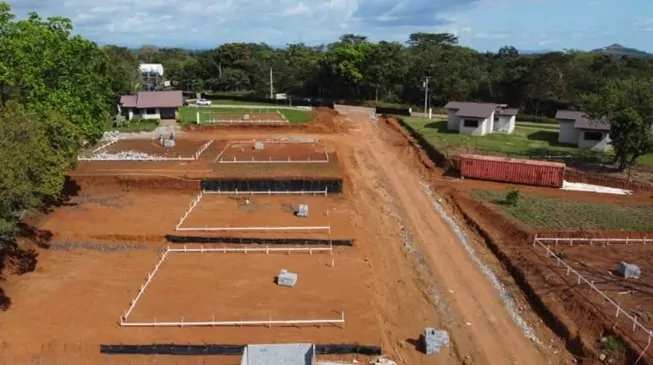 You just collect your investment and a 30% profit in two years. You can then choose to take your profits and buy back into the United States or other overseas property destinations. Or you can reinvest for another turn-key 30% profit over the next two years.
It's a simple and lucrative way of investing in a profitable short-term real estate venture. It's so easy and profitable that more than 20% of our readers who followed my advice reinvest immediately once they get their profits in their hands.
The Development
The project is 42 hectares of prime land master planned to provide high-quality, low-cost, middle-class housing. It's located next to a mall and 500 meters from a hospital and international schools.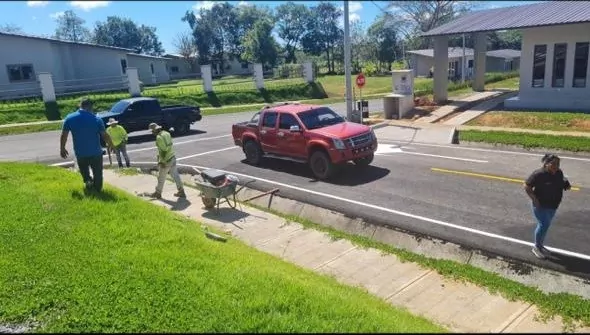 The project is planned for 8 phases, and each phase will contain 5 to 6 hectares and around 50 homes, as well as 30% to 40% of green space that will include parks and playgrounds.
Major Selling Points
There are no tenants, no hidden costs, no stamp duties or HOA fees, no finding buyers or renters… The developer does everything. This is as turn-key a property deal as can be found.
Low capital cost and fixed returns.
The lots range from 450 square meters to 600 square meters. Lots in this city are typically only 200 square meters.
The ultimate sales price of these quality houses is almost 40% cheaper than the other houses in the area. With investments starting at just US$59,000, this deal is accessible to smaller investors, too.
These are sustainable luxury homes. The ceilings are 4.5 meters high to aid air movement and natural cooling. Buyers can request solar panels for roughly US$5,000 extra.
Subsidized mortgages and cash incentives for locals. The government offers mortgages to locals at a rate of 1% to 3%. Interest rates are usually around 7% in Panama, so this is a huge assistance to local families.
This is a proven investment… I have investors who are collecting their payouts and reinvesting in this opportunity this very month.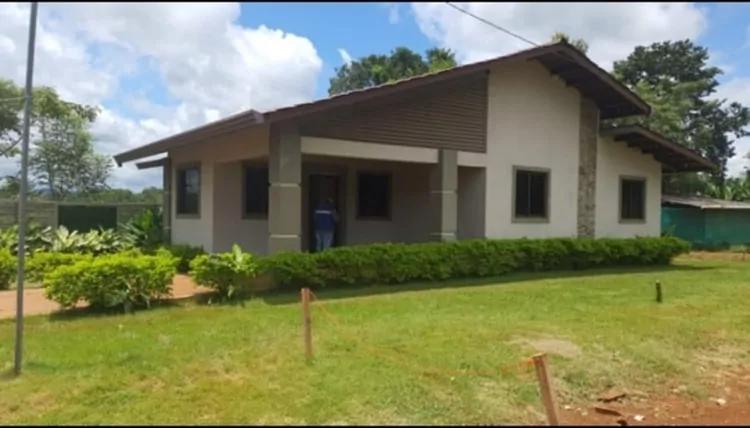 What Stage Is The Project At?
Phases I and II are already sold out.
Houses are built, investors have been paid out, and delighted home owners are already moving into their dream homes.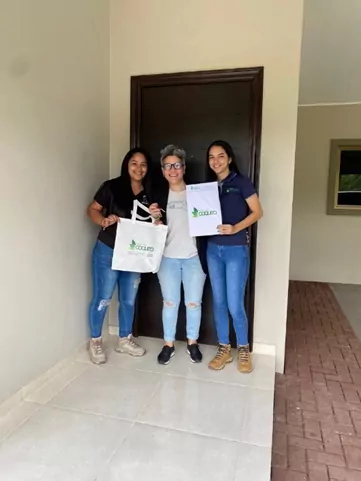 Phase III has only a few units left.
Live And Invest Overseas readers will have an exclusive opportunity to get in first on the fourth phase of this development. If you want to learn more about this opportunity to avoid the impact of the U.S. recession, Lief Simon was live online at 10 a.m. EST this morning. He explored the opportunity with Mark Cox, our contact in Panama.
I know Mark personally, he's a great guy and he is there to assist you with every stage of assessing if this opportunity is right for you, and closing on the deal quickly if you decide to move forward with it.
If you missed the call, you can still access the recordings. The playback is free to OPA readers.
This is a proven, fast-track profit plan… a way to earn US$17,000 (30% ROI) on your investment—within just 24 months.
Click here to view the event recording.
Con Murphy
Editor, Overseas Property Alert