Plus: Gated Communities vs. Condos
Cuenca, Ecuador, has been one of the world's top retirement destinations for almost 10 years now. I retired there myself in 2001. And, like me, the vast majority of the expats in Cuenca were attracted by the lifestyle rather than by its investment potential.
Here are just a few of Cuenca's big draws.
A former Inca capital, Cuenca is now one of the best-preserved Spanish colonial cities in the Americas, and, not-surprisingly, is a UNESCO World Heritage Site.
It enjoys year-round spring-like weather.
Health care is excellent and inexpensive, with a good selection of modern facilities.
Cuenca is a walkable city, where most expats don't need to own a car.
The cost of living is super low. Probably the best quality of life you can find on a low budget in Latin America.
The cost of properties is still incredibly low, even after impressive long-term gains.
Cuenca enjoys one of the largest expat communities in the world today, with thousands of retires and part-year residents moving down during the past eight years or so.
The property market in Cuenca, however, is almost never talked about, even though it's been one of Latin America's top steady performers for a long time.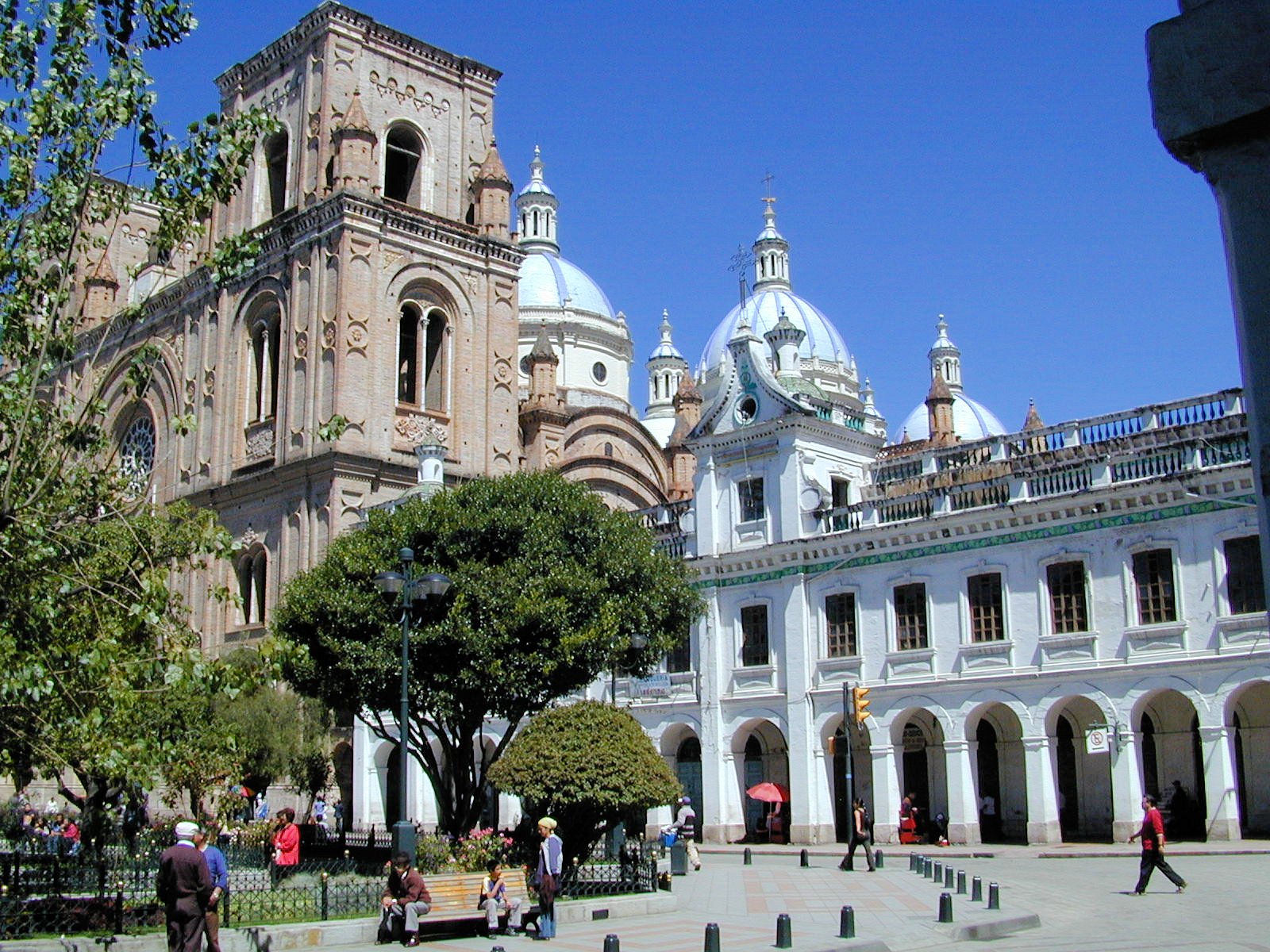 Cuenca's colonial grandeur is what initially brings most people to town

Capital Gains In Cuenca Are Enjoying An Impressive Run
During the past 10 years, well-located properties in Cuenca have appreciated around 10% to 12% per year. A good friend of mine sold a property this year where he realized an impressive 125% gain, which works out to 13.9% per year during the time he owned it.
Perhaps more notable than the gains is the fact that Cuenca was virtually unaffected by the Great Recession and property crash in 2008-2009. In fact, expats continued to come in droves, many seeking to grab a great lifestyle on what was left of their retirement funds.
These numbers can't compete with property promoters' fantastic claims of instant wealth. But make no mistake: This is a strong, steady performance over the long term.
The rate of increase, however, seems to be cooling off a bit.
According to David Morrill, founder of Cuenca Real Estate, appreciation rates look to be running about 5% currently—his best estimate based on recent data.
Also, according to David, there's still a lot of building going on and there are some nice, large projects under construction. Construction is down maybe 25% from the peak in 2010-2011, but most condo projects are still selling out before they're finished.
"The market is still driven by Ecuadorians," said David this week, "especially those coming home from the United States and Europe. The gringos have never been a dominating factor, no more than 1% of total sales."
But there's more to the real estate picture than capital gains.
Income Properties Deserve Your Attention Today
Many North Americans are still buying properties in Cuenca, but the majority of new expats are interested in renting. The market for short-term, fully equipped, turn-key rentals has blossomed during the past three or four years.
A two-bedroom, two-bath condo convenient to El Centro that sells for US$75,000 would rent for about $750 per month, fully equipped. On top of that, you'd expect to pay about US$125 per year in taxes, US$150 per month in utilities (including cable and Internet), and maybe US$100 per month in condo fees. This would net about 8.4%, if you kept it occupied. If you spend US$8,000 on furniture, that takes your return to 7.1%, which is still pretty good.
And you're likely to have great occupancy. According to Graciela Quinde, the city's top property manager with the largest inventory, there's a strong demand for furnished rentals. Her inventory-wide occupancy rate is about 95%.
As you can see, the cost of owning a unit in Cuenca is very low, without high taxes or the need for heat or air conditioning.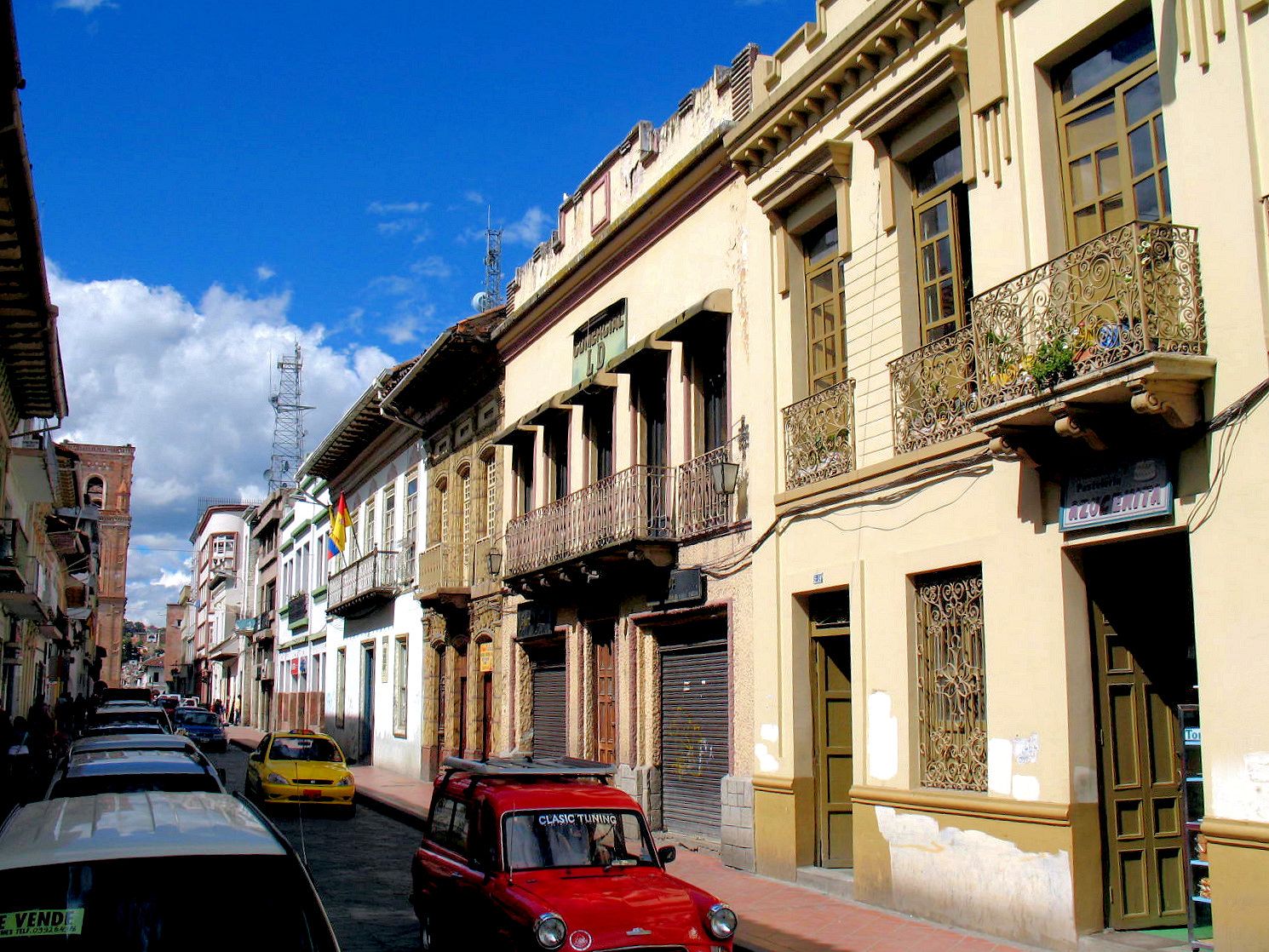 Cuenca has a large historic center with strict preservation codes
The Surprising Angle On Rentals In Cuenca
Unlike almost any other property market I've seen, the earnings on an unfurnished unit are about the same (or a bit higher) as the earnings on a fully furnished, turn-key unit.
The same US$75,000 condo I mentioned above would rent for about US$500 per month on an unfurnished contract. You (the owner) would still pay the taxes, but the renter would pay for furniture, the HOA fees, and utilities, leaving you with 8.4%…without the hassle of managing a short-term rental.
Compare this to Medellin, another notable rental market, where I currently net about 8% with a furnished rental, renting in blocks of 30 days. The same unit, however, would be down around 3% if it were long-term, unfurnished. So it's worth the hassle of renting furnished, short-term units in Medellin, but not in Cuenca.
There are a number of factors that contribute to the odd earnings situation in Cuenca.
Most significantly, the majority of property-owners want to use their condos during part of the year to enjoy the city. Because they have no choice but to have it furnished and ready to go, that's how their unit is offered for rent. This creates a large number of furnished units and a relative shortage of modern unfurnished units, which has raised the unfurnished, long-term returns above the short-term, furnished returns.
A future retiree who is only occasionally in Cuenca might consider buying a property and renting it long-term and unfurnished until they're ready to use it part-year or full-time. It would be a relatively hassle-free way to store value in the market.
Both David Morrill and Graciela Quinde mentioned that the ideal rental unit is the two-bedroom, two-bath condo. Larger units may be roomy and comfortable for long-term living, but most rental clients are couples who are looking for a two-bedroom unit.
Here are a few properties that would make good rental units in Cuenca.
These condos are currently under construction, featuring two bedrooms, two baths, and 98 m2 (1,050 square feet) of living space for the smallest unit. The average cost per square meter in this project is US$980, compared to a city-wide average of around US$1,300 for new construction. Most units have terraces and views, and the 11-unit project is close to Las Americas Plaza and the Supermaxi supermarket. Prices start at US$91,300. You can see the rendering here.
This two-bedroom, two-bath unit is a half-block from the Tomebamba River and just a 20-minute walk to the Cuenca's town square. The large terrace has a Jacuzzi, barbecue grill, and great city and mountain views. The apartment is close to supermarkets, indigenous markets, and good restaurants. It's only three blocks from Cuenca's new light-rail line, scheduled for completion in 2016. The asking price is US$118,000. You can take a look at the photos here.
Another good option for a larger home is a spacious townhouse near Mall del Rio, with four bedrooms, four baths, and 174 m2 (1,872 square feet) of living space. It's close to shopping, public transit, and the Yanuncay River and park. The asking prices on these homes, newly built, is US$99,500.
My recommended property manager and rental agent is Graciela (Chela) Quinde, of RentalsCuenca.com. A longtime friend (and English speaker), she's the only property manager in the city with a large inventory and the only one who provides full service to the renters as well as the landlords. You can write to Chela here.
My preferred real estate company is Cuenca Real Estate, the city's first English-language real estate company, founded by David Morrill and Kathy Gonzalez.
Should You Buy To Rent In Cuenca?
People who rent apartments in Cuenca are generally great tenants. You won't see a young holiday crowd as you would in Puerto Vallarta or Cancun. Instead, you will see responsible folks who generally take good care of your unit.
The rental returns are good for both furnished and unfurnished rentals, with the added bonus of steady appreciation.
But returns aside, the perfect landlord in Cuenca is the one who loves the city and wants to live here and enjoy the Andean lifestyle part of each year. If you've got that, anything else you make is a bonus.
Lee Harrison
Editor, Overseas Property Alert
***
Letters To The Editor
Lee,
This is the second article you have written about this popular topic of gated communities. Could you address the same issues with the gated apartment buildings which are typical in Medellin?
It seems to me one can have a local environment and still get the benefits of security and maintenance with an apartment/condo complex.
Thanks,
Chuck
Chuck is 100% correct with respect to condos and apartments. You get all the convenience and security of a gated community while remaining a part of the local community.
True, in many cities (including Medellin), I've seen "gringo buildings" that feel culturally isolated. But that's not the norm. In my own apartment—and most I've seen in Medellin—the neighbors in and around the building are mostly all locals.
Have a question? You can write to Lee here.