These Are The Places You Should Set Your Eye On To Buy Property Overseas In 2022
Information is power.successful investing. Identifying undervalued markets is the first step. Understanding any exchange rate effect is the second. Knowing at what price to buy which properties is the crucial third step. Gathering this information isn't easy. In fact, building and updating databases of global real estate markets is a full-time job. I know. It's what I do… I follow the markets, consider the exchange rates, and seek out the best up and coming locations. And when another genuine expert speaks, I listen. Today's dispatch comes from Kathleen Peddicord on the six most affordable places to buy property anywhere in the world in 2022. This report does everything for you. It identifies the best value markets in the world. The exchange rate effects are already factored in. The study even highlights the best areas in the best local markets and what prices you can expect to pay. What's interesting is that all these places are in the Americas. Some of the prices are stunning… 20% of what you would pay for similar properties in Europe. All in sunny, low-cost-of-living countries. Con Murphy Editor, Overseas Property Alert
It's also the secret to the three steps to
The 6 Most Affordable Places To Buy Property Overseas In 2022
By Kathleen PeddicordOverseas Opportunity LetterWhen it comes to buying property overseas, cheap isn't necessarily best. However, here are six overseas markets offering appealing property options at bona fide bargain prices. These markets represent the world's best property values for 2022.
Founding Publisher,
1. Granada, Nicaragua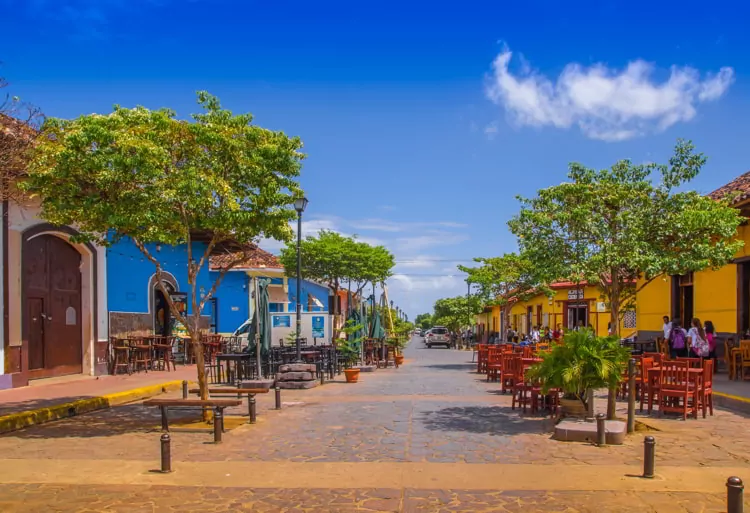 Cost per square meter: US$497↓ Decreased 29% Property trades in: U.S. Dollars Granada is one of the world's cheapest property markets and the least-expensive market considered in this survey. The average cost to own here is just US$497 per meter, down 29% in the last year. Granada is the best place in the Americas to buy a classic Spanish-colonial hacienda. Desirability of a property is measured by its distance from the central plaza and cathedral. Properties within a few blocks of the plaza have historically been the most valuable. In recent years, Calle La Calzada, which begins at the square, with its restaurants, cafés, and nightlife, has emerged as a popular destination. These days, proximity to La Calzada attracts buyers as readily as proximity to the square. A small colonial property can be bought for as little as US$50,000. Expect to pay US$65,000 or more for a fixer-upper in a good area and US$100,000 for a larger house that's ready to move into. The top end of the market right now is only about US$180,000. In the world of Spanish-colonial properties, what's on offer today in Granada amounts to a half-price sale. Granada offers advantages to the property buyer beyond price. Homes here are relatively small by colonial standards, making them relatively easy and affordable to renovate and maintain. The town, clean and well kept, is this country's number-one tourist destination. The weather is always warm, and the city's 130,000 residents are friendly and welcoming. However, since 2018, Nicaragua has been plagued by protests, as Daniel Ortega has ascended from president to dictator. Some expats are going about their business, avoiding the protests when they occur and living life as usual. Others are packing up and leaving, opting for a more stable political environment. Nicaragua is not for the faint of heart right now. Only serious bargain-hunters with an appetite for risk need apply.
Price change in 2021:
2. Santa Cruz, Bolivia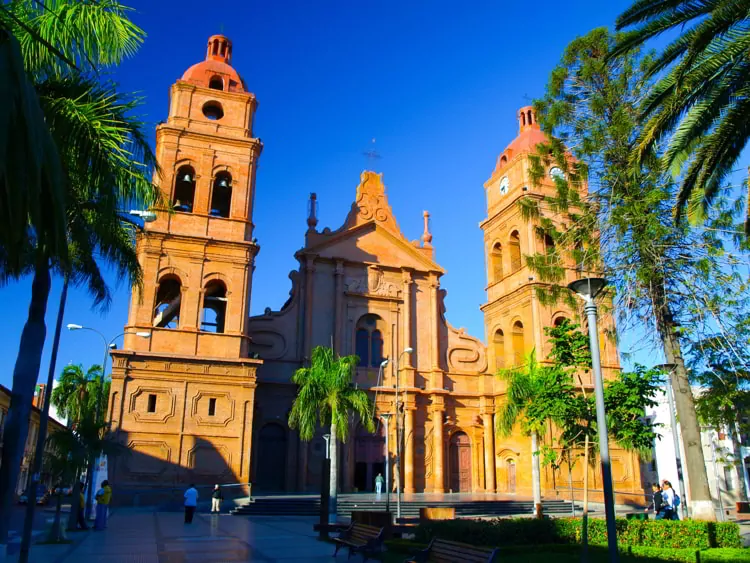 Cost per square meter: US$1,062↑ Increased 2% Property trades in: U.S. Dollars Like Granada, Santa Cruz, founded in 1561, is a Spanish-colonial city. However, Santa Cruz is a much larger city, with 10 times the population. If you're interested in enjoying a Spanish-colonial lifestyle, you have dozens of better and more convenient options in the Americas, including Granada. While Nicaragua is a short hop from Miami, Santa Cruz is a seven-hour flight away. However, Santa Cruz stands out as a top investment option for 2022. Unlike the more popular cities of Sucre and La Paz, Santa Cruz is the center of Bolivia's wealth. This is one of the world's fastest-growing cities, producing about one-third of Bolivia's GDP and receiving most of Bolivia's Foreign Direct Investment. As a result, Santa Cruz enjoys a healthy and active rental market fueled by business travelers. In addition, a property purchase in Santa Cruz provides geopolitical and economic diversification. This city is well-outside the U.S. sphere of influence and a great Plan B location. Properties in Santa Cruz are priced in U.S. dollars, meaning no exchange-rate volatility. It's worth noting that Bolivia has the world's second-largest reserve of lithium, the critical element used in batteries that enable everything from cell phones to electric cars. Over a quarter of the world's lithium is found in Bolivia. At the heart of Santa Cruz is the city's cathedral and central square, Plaza 24 de Septiembre. Looking at a map, you see that roads encircle the downtown like concentric rings. When shopping for property here, stay within the segundo anillo (second ring), for walkability and proximity to the government offices and tourist sites. Focus on modern properties, rather than colonial-style homes. They'll cash flow better. The price of market entry is low. You could invest in a productive rental property for as little as US$80,000.
Price change in 2021:
3. Santa Marta, Colombia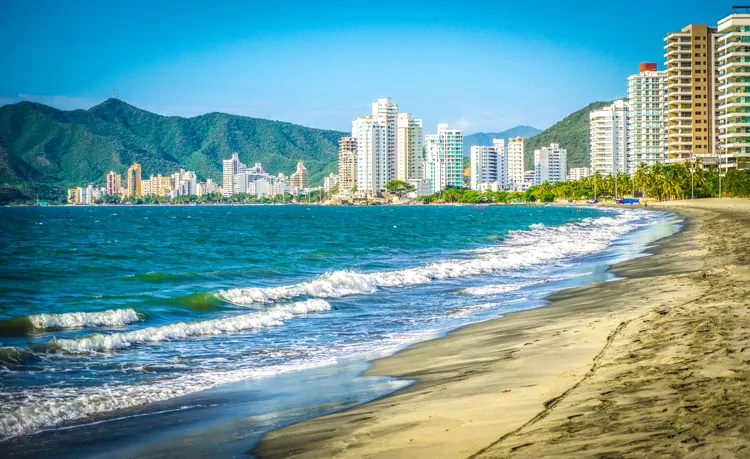 Cost per square meter: US$1,148↓ Decreased 13% Property trades in: Colombian Pesos Dollar's buying power in 2021: ↑ Increased 11% Property prices in the Santa Marta area decreased around 13% in 2021, but a full 11% of that was due to the dollar's increased buying power in Colombia. In peso terms, the market was flat. With about a half-million residents, Santa Marta, Colombia's oldest city, offers an amazing array of beachside lifestyle choices in its metro area, starting with the historic center itself. North of the historic center is the village of Taganga, a top diving destination with one of Colombia's most scenic coves. South of the historic center is El Rodadero. This town became popular in the 1980s and remains a fun, active, family-friendly destination. For many, this is the most appealing spot in Santa Marta with the area's nicest beach. Southbound beyond El Rodadero towards the airport is a string of more recently developed beaches. These don't have El Rodadero's energy but offer a quieter setting. Playa Salguero, Pozos Colorados, and Bello Horizonte, for example, offer new buildings with competitive amenities. If you're shopping for cash flow, focus on the historic city center and El Rodadero, both popular among foreign renters. You can buy into this market at today's exceptional exchange rate of more than 3,900 pesos per U.S. dollar for less than US$100,000. A top-of-the-market modern apartment with a direct ocean view is 760 million pesos. That's less than US$200,000. One downside to Santa Marta is that the climate is hot and humid year-round.
Price change in 2021:
4. Arequipa, Peru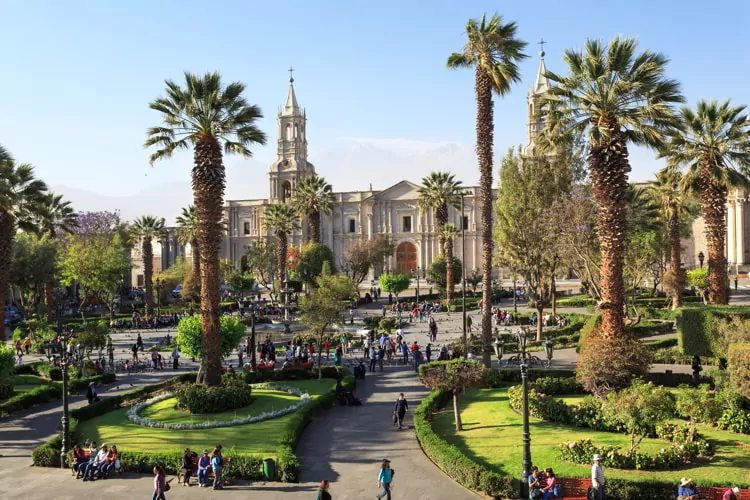 Cost per square meter: US$1,256↑ Increased 4% Property trades in: U.S. Dollars Though property prices in Arequipa increased almost 4% this year, this clean, sun-drenched city of "eternal spring" continues to offer some of the world's best lifestyle buys for the money. Arequipa is a full-service city with a big shopping mall and a prestigious 18-hole, 60-hectare golf course. This is a picturesque Spanish-colonial city with impressive architecture and a near-perfect year-round climate. Arequipa enjoys 300 days per year of brilliant sunshine. All things considered, this is one of the nicest cities in all of South America. The downsides are the altitude (a problem for anyone with pulmonary issues) and the remote location. Flights connect through Lima, and there are no other significant nearby cities. The choicest properties are found in the historic center and the districts of Yanahuara and Cayma. Inventory is limited. Two-bedroom units are in short supply, but if you find one available you can get into this market for less than US$100,000. A more common three-bedroom apartment costs US$130,000 to US$150,000.
Price change in 2021:
5. Cuenca, Ecuador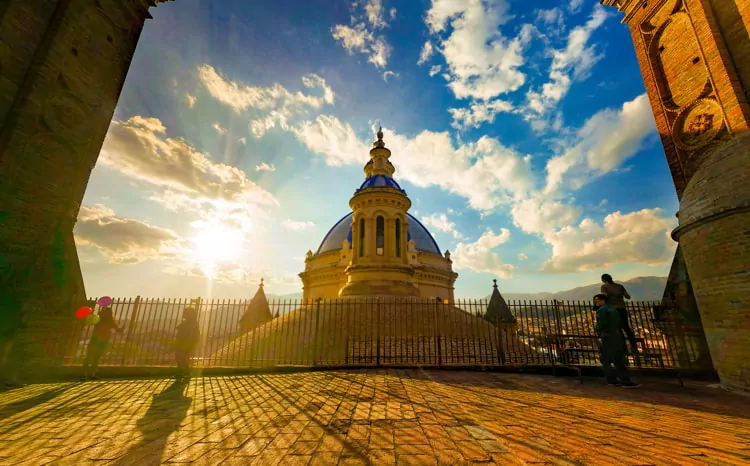 Cost per square meter: US$1,285↑ Increased 15% Property trades in: U.S. Dollars Cuenca is recognized as one of the world's top retirement havens and is home to one of the world's biggest communities of expat retirees. Thousands of North Americans and Europeans have sought out this city for its comfortable lifestyle, great weather, and low cost of living. This former Inca capital was settled by the Spanish in the mid-1500s, and the walkable historic center maintains its colonial charm. The influx of expats has changed the character of the city and led to the opening of cafés, restaurants, and shops that cater specifically to the foreign market. After a pandemic-inspired downturn in 2020, prices rebounded in 2021. Current average pricing of US$1,200 per meter for good quality homes in good locations, though, means Cuenca remains hard to beat as a retirement lifestyle option in Latin America. Most properties—especially rentals—are judged by their distance to the town square or walkability to the historic center. Shop within that band if you're interested in a cash-flowing investment. If you're looking for a place to live, you can find nice properties for lower prices in farther-flung neighborhoods. Cuenca is one of the few markets where long-term rental returns compare favorably with (or outperform) short-term returns. This is because most property owners want to spend at least part of the year in Cuenca and are reluctant to take on long-term renters. This has created a shortage of supply in the long-term market. Like the other markets featured in our survey, it's possible to buy in Cuenca for less than US$100,000.
Price change in 2021:
6. Fortaleza, Brazil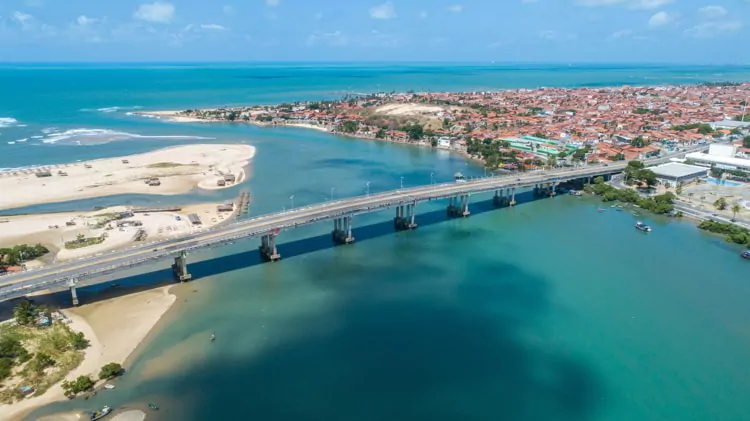 Cost per square meter: US$1,300↓ Decreased 8% Property trades in: Brazilian Real Dollar's buying power: ↑ Increased 7% The average cost to own in Fortaleza is US$1,300 per meter, down 8% over the past year. The change is almost completely due to the dollar's increased buying power in Brazil. As in Colombia, in local terms, the market has been stable the past 12 months. Fortaleza is the gleaming centerpiece of Brazil's northeast coast. Viewed from across the bay, its glistening buildings stand in sharp relief against the deep blue skies, fine sandy beaches, and emerald waters. The ocean is warm and calm year-round, and the beaches are clean, popular, and well-maintained. Tourists and locals alike enjoy the sand and surf right in town 12 months a year. Fortaleza's boardwalk is cheerful and bustling day and night, with joggers, strollers, swimmers, and folks who came to enjoy one of the region's best artisan handicraft markets. A few blocks inland are attractive tree-lined streets, parks, and homey neighborhoods, with fine dining, sidewalk cafés, and modern shopping malls. In neighborhoods like Aldeota, you find broad residential options from tasteful houses to bright condo towers with clean modern lines. The Aldeota sector, with all the amenities a renter could want and just a few blocks away from the Iracema beach, is a top choice for a cash-flowing investment. Also consider the up-and-coming areas of Praia do Futuro, Beach Park, and Porto das Dunas. The current exchange rate with the Brazilian real creates a huge advantage for both U.S. and Canadian dollar-holders. Even at the luxury end of this market, you can buy for less than US$100,000
Price change in 2021: