I retired to Cuenca in 2001, at the age of 49. I knew no other North Americans there, and no one who spoke English.
Retiring to Ecuador was not a popular idea in 2001. Nine months into the year, I obtained my pensioner's visa from the New York consulate.
At that time, one restaurant in Cuenca qualified as fine dining.
By 2004, I counted around a dozen expats… and marveled at how popular Cuenca had become.
But in 2015, there were over 8,000 Americans living in Cuenca, according to the local paper El Tiempo, a number that grows to 12,000 when including Canadians and Europeans. These numbers could be high… but everyone will agree that there are lots of expats in residence.
I expected Cuenca to be ruined by the number of expats… but I was wrong, for two reasons.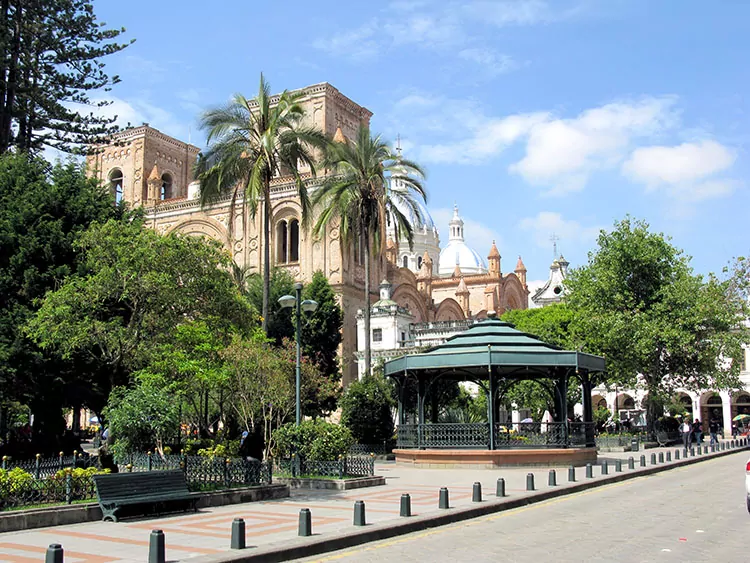 One reason is that it's a fairly large city, with an urban population of over 400,000 and metro population of almost 700,000. Granted, the number of expats is still large, but the density is not what you might think.
The other reason the city wasn't ruined was that the expats—in my judgment—have been net contributors to the local scene. The city's wealth of fine restaurants and cafés would have never materialized without the expat population. The city is also noticeably cleaner and with far more services and amenities.
Of course the expat boom has also been kind to real estate investors.
There Are Plenty Of Advantages Of Living In Cuenca
Cuenca is a beautiful city, with its cobblestone streets and well-preserved historic center—the nicest in the country, in my experience. I lived in Cuenca for five years and always marveled at the architecture and how I felt as though I was transported back in time.
The city also enjoys reliable electricity, modern internet service, and drinkable water throughout. For those studying Spanish, Cuenca offers a wide selection of quality schools. The strong indigenous presence here adds a color and vibrance to the city that's hard to find elsewhere.
Best of all, downtown Cuenca is very walkable, and most people can get by easily with no car.
The cost of living is low.
Granted, it's not as low as it once was, but Cuenca's lifestyle is better than ever… and is still a terrific value for the price.
Real estate is a bargain.
Cuenca has a large inventory of quality properties. Properties in Colombia and Brazil (priced in their local currencies) have become cheaper in recent years, but not by much. Real estate here is still a great value.
Real estate (and everything else) is priced in dollars.
It's true that the current strength of the dollar has resulted in low costs in places like Colombia, Brazil, and Europe. But the dollar's present strength may not last forever. Living in a dollarized economy provides a level of stability that many residents find assuring.
Health care is first-rate.
There are a number of good, modern facilities where you can get world-class health care in Cuenca. It's so inexpensive that I paid my costs out-of-pocket during the time I lived there… and have even returned to Cuenca to go to my dentist and dermatologist there.
Cuenca has a large expat community.
If you're worried about the idea of living abroad, you can rest assured that you'll have plenty of company in Cuenca to help you with your transition. You'll find it easy to meet English-speaking friends, and you'll enjoy everything from fine baked goods to English-language church services to jazz jam sessions.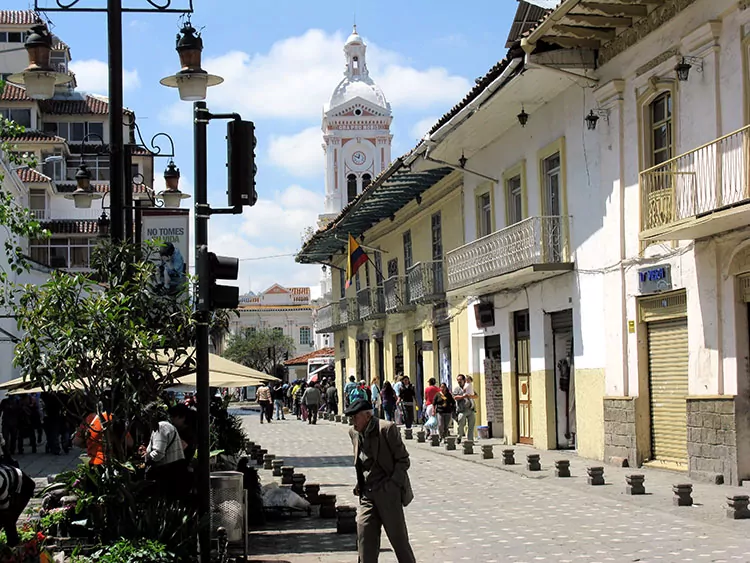 But there are also a few things you may not like…
Cuenca has a large expat community.
Yes, while some see this as an advantage, others will see it as a disadvantage. For one thing, your experience in Cuenca will not be that of a pioneer… and expats who want to integrate into the city's original Ecuadorian society will find it harder to do than it was when I got there in 2001.
The weather may be cool for some.
The term "springlike weather" is as overused as "colonial gem." In the case of Cuenca, "springlike" means that you'll see a high of around 70 on most days. The strong, high-altitude sunshine makes it seem warmer, but it's really somewhat cool. I happen to like this weather, but warm-weather fans may find it cool.
Traffic has gotten worse in recent years, creating an inconvenience for anyone driving through town. The new tram system will help, but right now traffic is annoying. When I lived in Cuenca, I used public transportation when going through the historic center.
Cuenca's Real Estate Market: Good News For Today's Buyers
Cuenca real estate went through a boom between (approximately) 2006 and 2014, where property owners enjoyed double-digit appreciation year after year. Ecuador's infrastructure was improving dramatically during this time, oil prices were high, crime was down, and things were good. Ecuadorians living abroad returned home to Ecuador by the thousands, with many settling in Cuenca.
But the Cuenca real estate market slowed down dramatically since that time.
Countrywide, from 2014 to 2015, total real estate sales dropped by around 20%… then, through 2016, they dropped about another 60%.
In Cuenca, the best guess is that sales transactions are down around 70% since the peak in 2013. Two contributing factors are that the previous influx of retirees has leveled off, and the number of Ecuadorians returning to Cuenca has dropped markedly.
Prices have not dropped as markedly as sales, but they're coming down. We're all reluctant to lower our expectations for resale, and Cuenca's property owners are no different.
But, as of today, the market looks like it's turning around. And, what's even better, President Moreno is taking action to eliminate the relatively new capital gains tax to stimulate real estate sales.
New expats continue to arrive, and the expat population is growing. These new folks include more Europeans (including young families), as well as younger North Americans, in addition to a reduced-but-steady number of retirees. Also, there are 2,000 mostly professional arrivals from Venezuela, and even a growing number from China.
Where To Buy In Cuenca These Days
Cuenca is still a great place to live, work, or retire. Nothing has changed that. And today, it's looking more attractive than ever.
My advice is that you should not buy here expecting a quick capital gain in the next year or two. Take a longer view. Things may be turning around, but no one is predicting a rapid increase.
On the other hand, the rental demand is still good (and increasing) in Cuenca, so if you'd like to own a rental property, then this is a good time to buy.
And, most importantly, if you'd like to live or retire to Cuenca, then now is a good time to shop for bargains.
As in any slowing market, anywhere in the world, the premium properties in Cuenca are least affected… and the fringe properties are the hardest hit. By fringe properties, I mean cheaper, less desirable properties in second- and third-tier locations.
So you've got a choice. You can buy a hard-to-sell fringe property and get a super price, or you can buy a sought-after property that will always be in demand, even during future slowdowns.
I'd recommend the latter.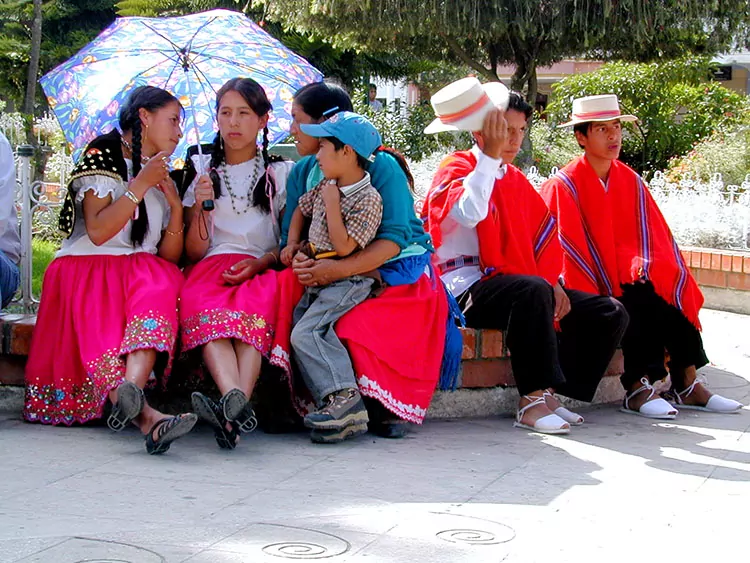 Some Good Examples Of What's On The Market Today

For a small unit that's an excellent rental, there's a 72-square-meter (800 square foot) apartment for sale in a good downtown location close to public transit, indigenous markets, and shopping. It's been newly restored, right down to the granite counters. The two-story unit offers great views from the building's top floor. The apartment rents for US$550 per month, and the asking price is US$70,000.

This rare, two-bedroom, three-bath unit is located in the heart of the historic center, only one block from the cathedral and central square. The living area is 92 square meters (1,000 square feet). It's been completely renovated, with upgraded kitchen, bathrooms, granite counters, and natural wood floors. A high-performing rental due to its location, the asking price is US$95,000. The unit comes fully furnished.

This next unit is 135 square meters (1,450 square feet), and was completely remodeled in 2015, including custom wooden cabinetry, granite counters, and ceramic tile and wooden floors. It's in a good location, with a view of the Tomebamba River and adjacent park, and within walking distance of a supermarket, an indigenous market, banks, restaurants, and pharmacies. With three bedrooms and three baths, the asking price is US$125,000.

Finally, this one is a house, with 179 square meters (1,926 square feet), four bedrooms, three baths, and a small office or library. It's located in a small, private, gated community close to Cuenca's historic center, within walking distance to restaurants, supermarkets, and shops. The asking price is US$158,000, and the Homeowner's Association fee is US$50 per month.
Is Cuenca For You?
I enjoyed my time in Cuenca, and enjoy returning when I get the chance. The city gets better every time I visit, and life in the Andes is unlike any other experience I've had abroad.
Cuenca is one of the best examples of a Spanish colonial city you'll find anywhere. If you'd enjoy feeling like a part of history—and like the cool, bug-free weather—then Cuenca could well be a good fit for you.
Lee Harrison
Editor, Overseas Property Alert
***
Letters To The Editor
I have a question about coastal property ownership in Mexico. Isn't it still true that foreigners cannot own homes outright on the coasts? Unless it has changed, I understand that property can only be owned through a bank trust.
We want to live right on the beach. We had thought of the Yucatán, and found a gorgeous home in the internet… but passed when we found out about this law. (Now we are considering the coast of Nicaragua.)
Please advise.
Thank you and we so enjoy your newsletters, as well as Kathleen's.
Kind regards,
Felice
Yes, any land within 50 kms of the coast (31 miles) must be held in a trust or corporation.
I own a property on the seafront, and I'm sympathetic to this question because I was uneasy about the issue myself. In fact, I contacted a colleague looking for the same kind of reassurance Felice is seeking.
I was somewhat comforted by the fact that hundreds of thousands of people already own land this way… and the fact that the process is internationally recognized and guaranteed by law.
But, frankly, it wasn't all that comforting… especially given the fact that, when I bought, we were threatening to build a wall on the border and to deport millions of Mexicans—things that don't exactly reward Mexico's current welcoming attitude towards Americans.
In the end, I decided to look at it in a positive and practical way:
This financial structure has been in use since Roman times and is a part of Mexican Law since the 1920s.
The fideicomiso protects your asset in the same way that trusts do in our own country.
It also allows you to leave the property to whomever you want in the event of your death… something that would be difficult and time-consuming without the trust.
In addition to flexibility with your heirs, the trust sidesteps probate… allowing your heirs to take possession right away.
The trust can be set up through a Mexican bank or a foreign bank operating in Mexico. Mine is with Scotiabank.
So this trust has advantages… and I think it's very unlikely that Mexico would violate the terms of existing trusts for so many foreign property owners.
***
Hi Lee,
I am visiting Cartagena, Colombia, on Aug. 24 to explore the city. I decided to see this city first (rather than Medellín) because it's on the ocean, which I'd prefer.
I would like for you, if it's possible, to tell me where I could get info on renting and buying apartments, or maybe refer me to one or two real estate agents.
I am considering a one-bedroom apartment in a building that will start construction soon, being built by "Araujo & Segovia" builders and developers at approximately $40,000.
I would greatly appreciate your counseling on this.
Thank you,
Erick
Cartagena is a popular expat choice in Colombia and has been an excellent real estate market for a long time. As it's a world-renowned city, it has held up well, regardless of what's happening in the global economy.
For a real estate contact, try Jim Main and our friends at Cartagena First American. As you'll see when you get there, there are three separate and distinct lifestyles to choose from in Cartagena: Spanish colonial, an energetic, partying beach environment, and a residential beach environment. Plan to spend some time getting to know the various neighborhoods before you decide which is best for you.
For more info, see my previous article on Cartagena.
As to the pre-construction apartment, Araujo & Segovia has a number of projects in Cartagena and I'm not sure which one you're interested in. It's most likely San Telmo, which is in a newly developing area I'm not familiar with.
If you like the project, I'd compare its neighborhood to Getsemaní and Manga to see how they stack up. Then have a look at El Laguito and Bocagrande… just to make sure you know all your options before deciding.