The 7 Best Reasons To Buy Property Overseas
I identify seven core reasons why you should buy property overseas…
But there's one big question that remains unanswered: Where should you make your investment?
Fifteen days from now, June 14–16, Lief and his team of global property scouts are convening for our annual Global Property Summit, which is specifically designed to answer that question.
It presents attendees with a menu of fully vetted investment opportunities from around the world, with options to suit every portfolio objective.
More than two dozen deals will be presented this year, including beach properties in both Latin America and Europe asking for less than US$150,000.
Those who sign up to attend GPS will get private access to those deals, along with the best units, exclusive terms (like 0% financing), special offers, and significant discounts. One developer is even throwing in free hot tubs.
I can't reveal the specifics this year's menu of opportunities. That information is exclusive to attendees.
What I can do is review last year's deals to give you an idea of what to expect and analyze them in the context of the seven core reasons for investing in property overseas.
1. It Can Be A Bargain
Overseas property can be many times cheaper than comparable U.S. property… especially if you sign up to attend GPS and take advantage of attendee-only discounts and special payment terms.
Even beach property can be a bargain overseas. Last year's summit presented standalone houses on a golden-sand beach for US$119,000 (with options for financing)…
Smart homes on a white-sand Caribbean beach starting at US$109,900… Tiny homes on a Caribbean island for only US$199,000 (with 0% interest financing)… as well as other low-cost opportunities.
Compare that to prices in some of the top beach towns in the United States… In Newport, RI, the average value of waterfront homes is US$1,049,500; in Santa Cruz, CA, it's US$1,395,000; and in Naples, FL, it's US$735,000.
The differences are stark… and while prices have gone up in key markets around the world, 2023's Global Property Summit will feature at least five deals for less than US$150,000 that put you on your choice of coasts along the Pacific, Caribbean, and Mediterranean.
You can further enhance your savings by investing in countries where the local currency is weak against the U.S. dollar. Last year's summit presented opportunities in Colombia and Brazil—both places where dollar holders enjoy significant currency advantages.
2. It Can Provide Income
Renting out your overseas property to short- or long-term visitors can generate cash flow. This can be used to offset the carrying costs of your property or to build a nest egg in the local currency.
Those same standalone beach houses for US$119,000 referenced above project annual yields of 6% to 9%… The US$199,000 tiny homes on a Caribbean island project annual returns of up to 15% net.
Luxury apartments overlooking the Adriatic Sea starting at 110,000 euros project returns of 10% net. These are staggering rates of return.
It's gotten harder to identify cash-flowing opportunities, but this year's GPS will present a carefully chosen selection as well as reveal secrets to rental cash flow and buying for maximum rental yield.
3. Appreciation Potential
Appreciation isn't easy to predict, and it's not recommended as the focus of any investment strategy, but it's something to consider.
With the way that certain world markets are heating up, there's opportunity for quick and significant profits.
GPS attendees who invested in a certain property purchase that Lief recommended in 2022 and sold last month have an extra US$28,216 in their pockets today.
Investors who took his advice the year before are doing even better. Those who purchased island condos for US$75,000 in 2021 are now selling them for US$120,000. That's a US$45,000 windfall in just 24 months.
Also consider currency appreciation. If you make a purchase while there is a strong conversion rate for the U.S. dollar to the local currency, you could realize a U.S. dollar appreciation in the value of the property if the exchange rates swing back to historical averages.
Investors who made purchases when the dollar was at historic highs against the euro last year have reaped the benefits of this. Although the dollar has weakened since then, it's still at high levels relative to long-term trends.
4. Privacy And Tax Advantages
Overseas property is one of two remaining asset classes that Americans are not required to report to the IRS every year.
The IRS likely leaves foreign real estate alone because, even if it wanted to, it'd be unable to seize or force the sale of your second home in Belize, your penthouse in Colombia, your beach house in Brazil, and so on. Lawyers, former spouses, friends, ex-employees, and so on are likewise stonewalled.
All of the opportunities that will be presented at this year's Global Property Summit provide privacy. Some also provide tax advantages…
You can deduct the cost of every trip you take to check on your overseas rental property on your U.S. tax return. It's also possible to deduct the interest paid on your mortgage for your foreign home from your taxable income.
5. Low-Cost Vacations
It's harder to quantify, but you should also consider the value of the personal use you'll get out of your overseas property.
Ideally, you'll invest in a place where you also enjoy spending time. Your property can be a second home or a vacation spot where you and your friends can enjoy yourselves.
Last year's GPS featured a US$138,000 city condo investment in Cartagena, a colorful Spanish-colonial city on Colombia's Caribbean coast and the most visited destination in the country…
It also featured 110,000-euro luxury apartments in Montenegro, where you find sparkling Adriatic coastlines, crystalline fjords, and towering mountains.
Beach condos in a private beach resort in Panama for as low as US$299,000 (with an unprecedented US$55,000 discount) were also presented…
The opportunities featured at GPS are almost always in highly coveted, desirable destinations… places you'll want to visit and that can enhance your quality of life.
6. Overseas Property Brings Diversification And Risk Reduction
When buying property overseas, you reduce market risk, exchange rate risk, risk of seizure by the U.S. government, and liability risk.
Overseas markets may rally while the U.S. housing market heads towards a slump. By investing abroad, you're putting your eggs in different baskets.
Again, every opportunity on the table at this year's summit will help you achieve these objectives. Think of the Global Property Summit as a shortcut to diversification.
7. Overseas Property Can Bring Residency Perk
Buying real estate above set values can be a fast track to residency in certain countries.
Last year's GPS featured opportunities in Panama, Colombia, Montenegro, and Northern Cyprus—all places where you can obtain residency by investing in property.
Gaining overseas residency means that you have a place to go if you ever want or need to leave your home country permanently.
Your overseas property could be your plan B if government regulations or the political situation at home become untenable. It could be a place to ride out the next pandemic, for instance…
Residency usually leads to citizenship after a certain number of years have elapsed. A second passport is one of the most important ingredients of any diversification strategy.
In short, investing in real estate overseas is one of the smartest things you can do with your money.
To determine where exactly you should make your investment and gain private access to vetted deals, exclusive terms, and significant discounts, sign up for the 2023 Global Property Summit here now.
Sincerely,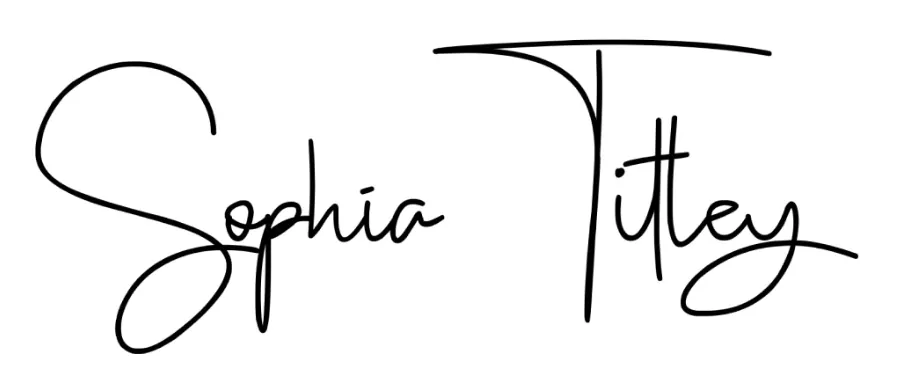 Sophia Titley
Editor, Overseas Property Alert