8 Reasons Why You Can't Ignore Montenegro
Montenegro isn't yet a household name. In fact, you say "Montenegro" to most people, and they draw a blank.
But I predict that's about to change. Big things are on this little country's horizon…
On May 25, just two days from now, I'm hosting the Access Montenegro Online Workshop to give you a close-up and comprehensive analysis of this country's investment and lifestyle potential.
With real estate experts, residency and banking specialists, legal and medical professionals, and expats on the roster, the workshop is the next best thing to actually going to Montenegro and scouting it yourself.
Sign up for the workshop here now.
Meantime, I want to draw your attention to the unique combination of qualities that make Montenegro so compelling to investors right now…
Why You Can't Ignore Montenegro
Inexpensive property.
Property in Montenegro is a global bargain, especially compared to its next-door neighbor, Croatia. You can take a position in Montenegro for as little as 80,000 euros. This is a great market for both seasoned and first-time overseas property investors.
Potential for high-value rental yields.
Montenegro's booming tourism industry means high occupancy rates for short-term rental properties during peak season. Under normal circumstances, it receives three times as many tourists as its population size every year.
It's on the cusp of joining the EU… as soon as 2025.
Montenegro is a front-runner for EU accession (along with Serbia). This almost guarantees capital appreciation for property owners in as little as two years.
Easy residency policies.
Golden Visa programs across Europe are dropping like flies, but not in Montenegro.
Here, a property purchase—of any value—qualifies you for temporary residency. There are other residency options, too.
And don't forget: Montenegro residency today could mean EU residency tomorrow (or in as little as two years). This would give you enhanced access to the 27 countries that currently make up the EU.
Note that Montenegro used to offer a Golden Passport or citizenship-by-investment program, but it was discontinued at the end of 2022.
Montenegro values foreign investment.
It offers a welcoming environment to foreign companies, including a low corporate tax rate (9% to 15%), great economic freedom, and monetary stability. Montenegro has used the euro as its currency since 2002.
Foreign companies can own 100% of a domestic company and can repatriate their profits and dividends without restrictions.
It invests in tourism and construction.
Construction is a key economic growth sector. It has developed rapidly to meet increasing demand, spurred on by a growing tourism industry.
The government is actively working to grow and promote tourism beyond the coasts. Their "Montenegro 365" program aims to put the north of the country—including its ski resorts and the parks around the Tara Canyon (Europe's deepest canyon)—on the map…
Scenery that speaks for itself.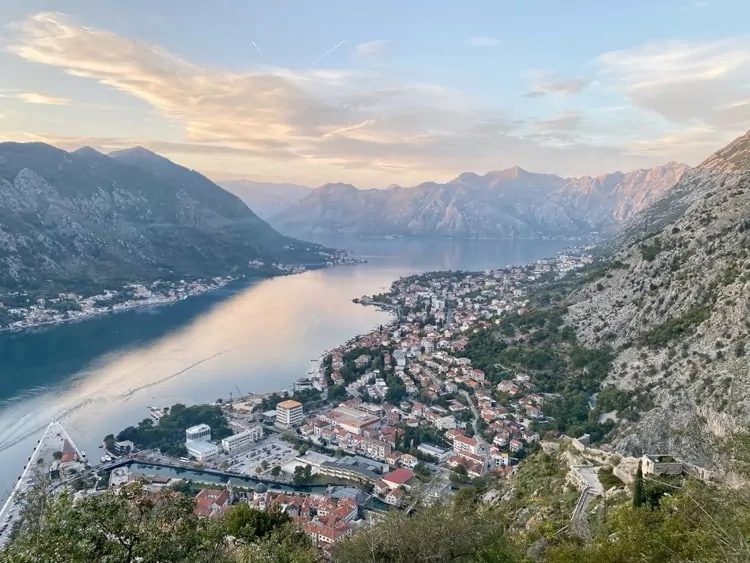 Montenegro's coast overlooks the same stretch of water as southeastern Italy.
It boasts 183 miles (294 kms) of sparkling coastline that features towering mountains and stunning fjords.
Northern California is the only other landscape that compares…
It's no one-trick pony.
Montenegro's appeal is not just about basking in the sun at lavish beach resorts and splashing around in warm Mediterranean waters…
With all its mountains, this is a yet-to-be-discovered ski destination, meaning there's a market for year-round tourism. You can ski the slopes in the morning and sip wine on the beach in the afternoon.
Its extreme landscape means that it's naturally an extreme sport destination (and an underrated one at that). Paragliding, hiking, rafting down the deepest canyon in Europe, rock climbing… Whatever adrenaline-spiking activity you're into, you can do it here.
Where The Biggest Opportunity Lies
Most property investment activity is focused on Montenegro's coastline, and the most beautiful best-appointed stretch of it is Kotor Bay.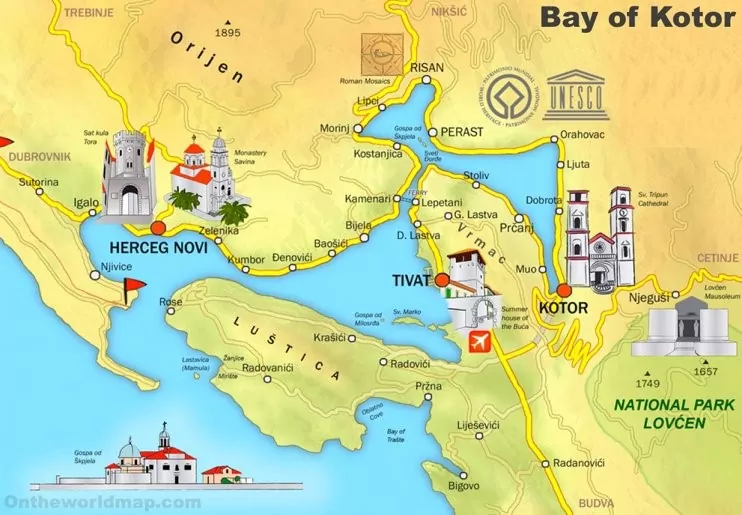 Found in southwestern Montenegro, Kotor Bay is a deep, craggy inlet of the Adriatic Sea. It features the best of Montenegro's scenery…
Picture towering, sharp-peaked mountains that plunge down into crystal-clear waters. Dotted along the waterline are villages of white-washed buildings with terracotta roofs. Sleek yachts and motorboats bob gently in the bay's calm waters.
The scenery is something out of a fairytale.
Despite being a relatively small area, Kotor Bay offers diverse lifestyle opportunities, meaning niche investment opportunities…
It's most famous for Kotor Old Town, an ancient walled village and UNESCO World Heritage Site that's regarded as the best-preserved medieval town in the Mediterranean.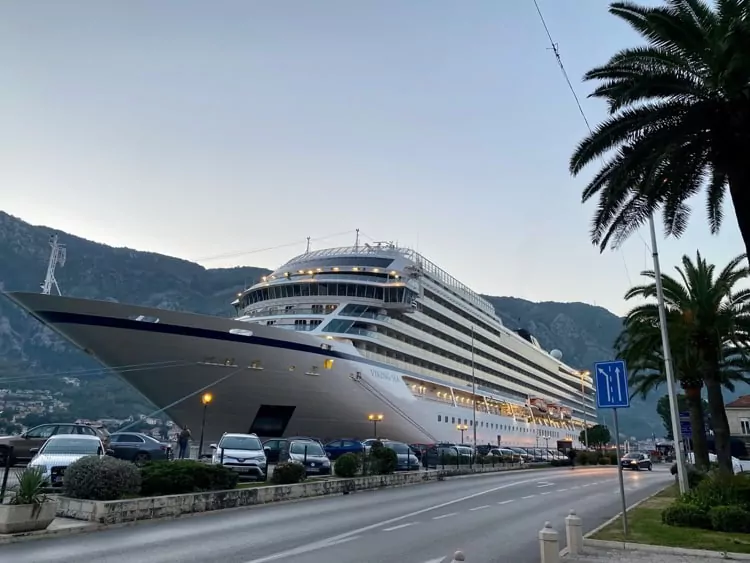 Kotor Bay is also home to luxury developments that have been created with the world's billionaires in mind. These complexes feature high-end shopping (think brands like Balenciaga, Dior, Rolex, etc.), dining, and living options, all organized around sleek marinas full of expensive boats. A certain royal family even had their fleet of superyachts moved here…
In between the historical and the high-end, there are regular towns, like Kotor and Tivat, with regular shopping, dining, and accommodation options. Tivat also has an international airport with direct flights to Europe during high season.
Property prices vary around Kotor Bay… but right now, on average, things are extremely affordable. The average price per square meter is about 2,500 euros.
You can't help but compare that to next-door neighbor Croatia, which joined the EU in 2012. In Dubrovnik, only 45 miles (72 kms) from Kotor Bay, property costs about 4,200 euros per square meter.
The spotlight, when it inevitably shines on Montenegro upon EU accession, could put Kotor Bay's property values on par with Dubrovnik's… or it could send them way higher.
Dubrovnik's scenery isn't as spectacular as Kotor Bay's, and it hasn't targeted the world's 1% in the same strategic way Kotor Bay has. Over the past decade, Kotor Bay has been working hard to project itself as a luxury destination, and the proliferation of high-end luxury complexes and marinas around the bay speaks to that effort.
This is a unique position for investors… Right now, you can own affordable property in a market that's on its way to becoming high-end. EU accession aside, there's strong capital appreciation potential here, as well as an opportunity for high-yield rental income.
Would I Invest Here?
I personally scouted Kotor Bay in November 2022. I met with real estate agents, developers, and representatives of the luxury marina complexes. They all told me the same thing: that 2022 exceeded all expectations in terms of sales. This year seems to be following suit.
The properties that are most in demand are small, multi-unit complexes with pools where you can rent a two-bedroom apartment for 100 to 200 euros per night in high season. The more amenities offered, the higher the potential returns.
As someone who's just starting out as an overseas property investor, Montenegro has my attention.
I like the diverse lifestyle opportunities on offer and the fact that you can take a position for as little as 80,000 euros (maybe even less) but be surrounded by luxury developments with high-end amenities that attract high-net-worth people.
This is an affordable foothold in an Adriatic location that also appeals to the 1%.
With strong tourism demand, there's potential for high-yield rental income in Kotor Bay. This would add currency diversification to my portfolio since Montenegro's currency is the euro.
There's also capital appreciation potential. It's only a matter of time before the world finds out about it, and with EU accession right around the corner, appreciation is almost a guarantee.
On top of that, a property purchase in Montenegro is not just a property purchase… It's also a residency opportunity that could amount to the cheapest and easiest backdoor to the EU that currently exists.
But the most powerful reason I would invest in Montenegro is that I like spending time here. It's naturally beautiful, it's peaceful, there's plenty to do in terms of entertainment and recreation, it's well-connected, and it's extremely safe.
In other words, it has lifestyle appeal to go along with all the things that make sense from an investment perspective.
How To Act On Montenegro
On May 25, I'm bringing Montenegro to you with the Access Montenegro Online Workshop.
This is a full-day online event featuring real estate experts, residency specialists, medical professionals, expats, and more… It's everyone you need to hear from and be in contact with to be able to take action with confidence in Montenegro.
The event will give you an objective overview of this market, including the pros and cons… No investment is without risk, and Montenegro has specific pitfalls that you need to know about.
You'll hear from the insiders and be able to ask your own questions, as well as mingle in the attendee chatroom and talk to presenters in the virtual exhibit room.
If, like me, you see the latent potential in Montenegro… and you don't want to look back five years from now and say, "I wish I had taken action back then"… you owe it to yourself to be in the virtual room on May 25.
Sincerely,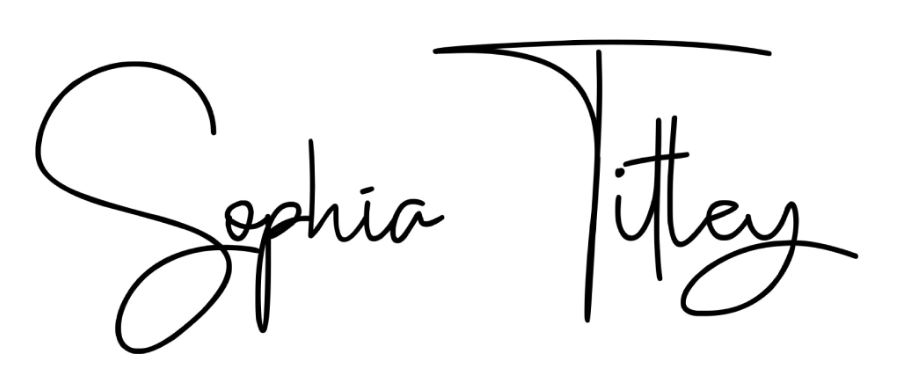 Sophia Titley
Editor, Overseas Property Alert