When he was 8, my son Neal decided he wanted to be an architect. He's stuck by this idea ever since. Last night, he kept this goal in mind as he chose his elective subjects for secondary school—checking the entry requirements he'll need five or six years from now when he wants to study architecture in college.
I had to admire that, at 13, he's so focused on his future.
Even more than that, it felt good to think beyond what's happening in the world right now…
At this moment in time, we have no idea what Christmas will look like… whether we'll be able to travel overseas next year… or even be able to get a (professional) haircut next week…
But that's all short term.
At some point in the not-too-distant future, we'll get to live our lives to the full.
For now, though—crazy at seems—we have a better chance at planning where we want to be in five, 10 or 20 years… than tomorrow or next week.
So now, more than ever, is the time to focus on the long term. To look at the things that we can count on still being there for years to come. Things that aren't going to be affected by pandemics, travel restrictions, and election results.
As a reader of Overseas Property Alert, you're already aware of the scope of opportunity that lies before you…
And, the specific opportunity I'd like to bring to your attention today is one that's going to be there for you, come what may, over the next two decades (at least).
This investment—not well known outside our circle—can earn you:
US$24,500 in the next 5 years…
Over US$56,600 in 10 years…
And a total of US$125,752 over 20 years.
I'm talking about owning your own turn-key greenhouse… producing top-quality melons (Japanese melons, to be precise) for the local market in Thailand—where this fruit is in serious demand.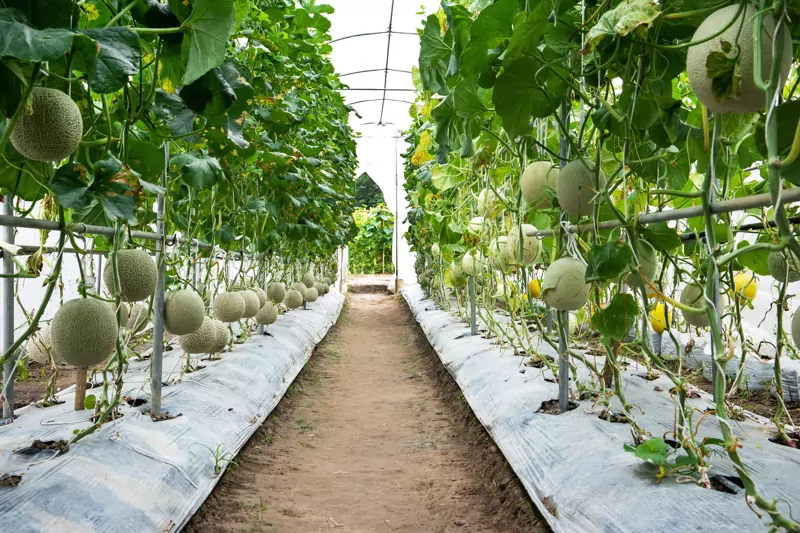 To line your pockets with an extra US$6,000 to US$7,000 a year, you don't need to know the first thing about farming…
All the hard work is taken care of. Once you become an official greenhouse owner, the company takes full responsibility for growing, harvesting, and selling your fruit. A dedicated science team is responsible for monitoring growing conditions, so that the greenhouses produce multiple harvests a year of quality Japanese melons.
The cost of a greenhouse is US$31,500. After that, there's nothing more you need to do than wait for the paychecks to drop.
But you should understand more about the company behind this…
This developer has a solid track record. He's working hard to keep up with local demand for quality, chemical-free fruit in Bangkok… and, in return, getting a premium price for his superior products. Recently, the government of Thailand awarded him an "Excellence in Farming" award… and he's secured a contract with one of the largest fruit and vegetable distributors in the country.
Your fellow readers who invested in his aquaponic lettuces (now sold out) began receiving their payouts last year… right on schedule.
Whether you choose to save your annual payouts to boost your nest egg… or enjoy the regular passive income you'll get from your micro-farm… is entirely up to you. You've plenty of time to think about that…
But, be warned that, as I write, only 12 of these melon-producing greenhouses are available—first come, first served…
If you're at all interested in finding out more, be sure to get in touch right away for all the details.
Lynn Mulvihill
Editor, Overseas Property Alert