Over the next two weeks, we're going to take a look at some of the top markets you should be paying attention to in 2020. Today, we'll kick things off with five places you should already be familiar with…
On this half of the list are the places we've been talking about for some time… that have performed well in 2019… and will continue as strong contenders for investment in 2020 and beyond.
Let's begin…
Brazil
Right now everything Brazil has to offer is available at a discount…
The Brazilian real continues its historic low against the U.S. dollar (at time of writing, US$1 equals 4.22 Brazilian reais). Whether you come for a short vacation or to establish residency and set up house full-time, if you're spending dollars, you have the opportunity to significantly increase your quality of living in this country.
Brazil recognizes the role foreigners play in its real estate and tourism markets. Early in 2018, the country introduced the e-visa for tourists and business travelers, saving tourists time and money. In 2019, it went a step further when the government decided to waiver visas for Americans, Canadians, Australians, and Japanese. That waiver took effect in June 2019, and, as a result, more low-cost foreign airlines have opened flights to Brazil. In 2020, Virgin Atlantic will link London to São Paolo—its first route to South America. For Americans, GOL airlines (partners with Delta) offers direct flights from the United States to Fortaleza and the capital, Brasilia. This means you can now fly from the States to Brazil in eight hours or less. All this visitor traffic means an increase in demand for short-term accommodation—and that's the sector we'll be watching in 2020.
The area that we see right now offering most potential is in the state of Ceará—on the country's northeast coast—following a trail from Fortaleza down past the popular beach resort of Canoa Quebrada. This is where the path of progress is right now. Fortaleza is Airbnb's top vacation rental destination for both national and international families, more popular than those in Miami and Honolulu (in fact, it's the only South American listing in the top 15 worldwide destinations). Airbnb estimates occupancy to be over 80%, and the current average rental rate is 500 reais a night (US$117). Farther down the coast, near Canoa Quebrada, it's possible to own a two-bedroom beachside villa for US$97,000.
Panama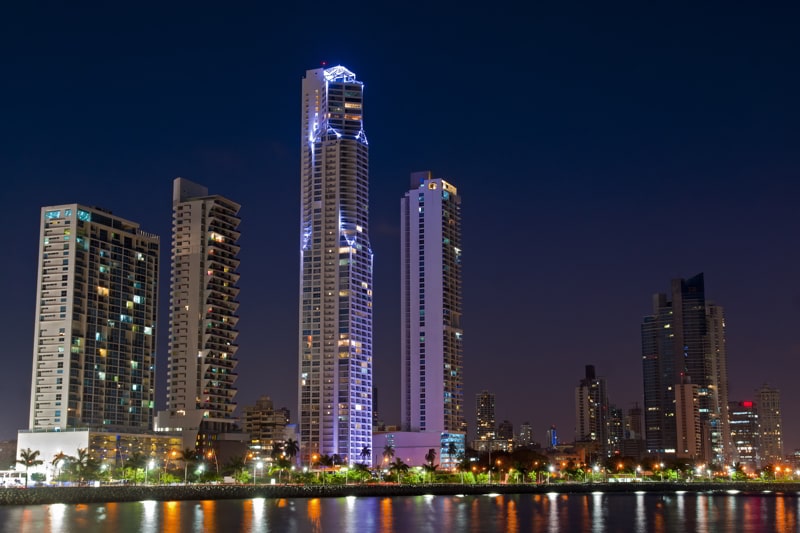 Panama is one of the easiest places on Earth for North Americans to live, work, or retire. But it's not dependent on North American investment to keep it afloat…
It's chiefly Argentine, Colombian, and Venezuelan buyers that have helped to keep the Panama City market stable and growing over the last dozen years, while other markets in this region have struggled or even collapsed.
For investment, two key areas to focus on are apartments for rental and agricultural opportunities. Rental opportunities exist in both the short- and long-term sectors. On the agricultural side, Panama's interior is a fertile breadbasket. Individual investors can buy into organic plantations for turn-key agro-profits of 15% and higher.
A third area we'll be watching in 2020 is the opportunity to cash in on Panama's growing demand for quality, affordable housing for its expanding working class. With these government-backed schemes, you can earn as much as a 23% fixed return within 24 months.
Belize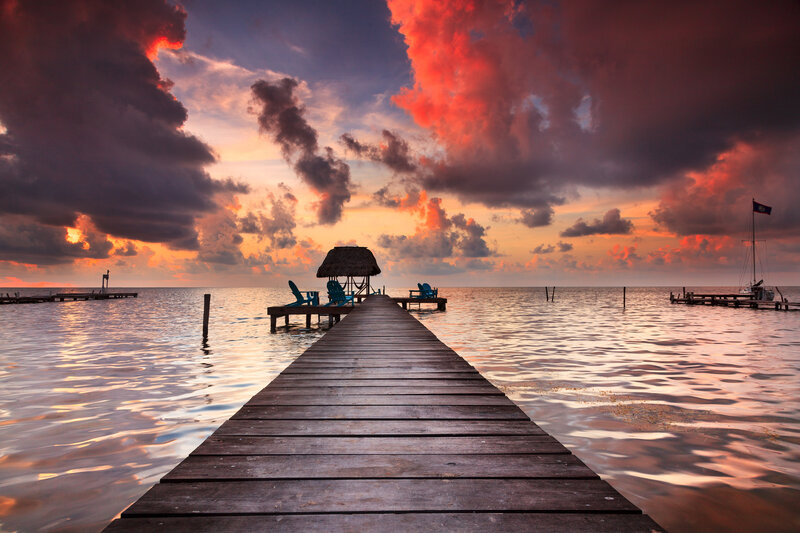 With its QRP program (equating to a tax-free retirement), Caribbean lifestyle, and ease of doing any kind of business (English is the official language), Belize nails it as a top retirement haven. It also continues to draw sun-loving tourists to its islands… while the more adventurous go inland to explore its rainforest, rivers, and ruins.
North Americans make up the bulk of these visitors. In 2018, over 67% of tourist arrivals hailed from the United States (Canadians made up 8%; Europeans just 11%). Ambergris Caye remains the top draw for American visitors—the Belize Tourism Board reports that 42% of U.S. visitors choose to stay here, followed by Caye Caulker at 20%.
For strong rental returns on Ambergris Caye, look for units being sold as part of a hotel resort. The vast majority of U.S. visitors to Ambergris go for resort accommodation (66%) over Airbnb/VRBO offerings (12%). Once all amenities are up and running, rental returns can go into double digits.
The other area we'll be keeping an eye on through 2020 is around San Ignacio, in the Cayo District, where the expat community continues to grow. If you have an interest in this part of Belize—and plan to spend some time here—one of the easiest investments you can make right now is in a turn-key tiny home. Bungalow designs in this community with sustainability at its heart start from US$76,250… and it costs just US$35,000 for a lot to build on. Comfortable rentals, either short- or long-term, are not easy to find in Cayo, so you could also rent out your home here for passive income.
Portugal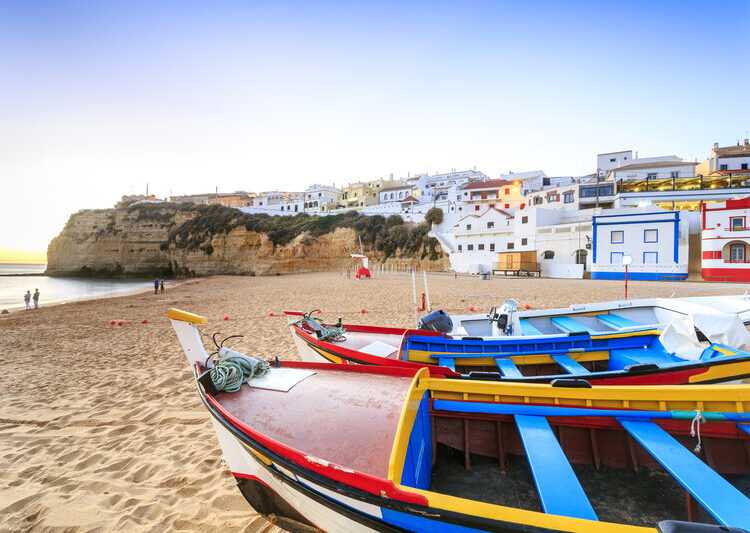 Year-round sunshine… golden beaches backdropped by dramatic cliffs… a healthy Mediterranean-inspired diet… a long and rich history… a sophisticated capital city that bursts with culture… and the ease of travel to other European corners by train or low-cost plane… What's not to love about Portugal?
A long-time favorite with European—and especially British—travelers, Portugal has seen a surge of international tourists the past few years. In 2017, the country hit a record 20 million visitors—with 685,000 visitors from the United States (also a record). (We're witnessing this Portugal craze among Live and Invest Overseas readers, too. Seats for our recently-announced 2020 Live and Invest in Portugal Conference are selling at record speed.)
Property markets in Portugal have been on the move since 2015. Prices in some neighborhoods of Lisbon have reached exorbitant levels (upward of 10,000 euros per square meter). Other areas of this city, however, continue to offer good value and opportunity, especially if you're up for a renovation project. For example, in up-and-coming Martin Moniz, which we reported on back in August, the price per square meter is often slightly less than the city's average of 2,581 euros (US$2,867) per square meter.
Across the Algarve, as well, renovation projects are the best buys. A property ready for rental today likely comes with a price tag that translates to a net rental yield of maybe 5%. While prices have risen, rental rates have not kept pace, meaning yields have fallen from the 8% to 10% net you could have expected two or three years ago if you bought right. The attraction—aside from currency diversification—would be to have a place you can spend at least some weeks of the year. And, if political risk in some Latin American countries worries you, here you'd be buying into a stable country with a strong economy.
Colombia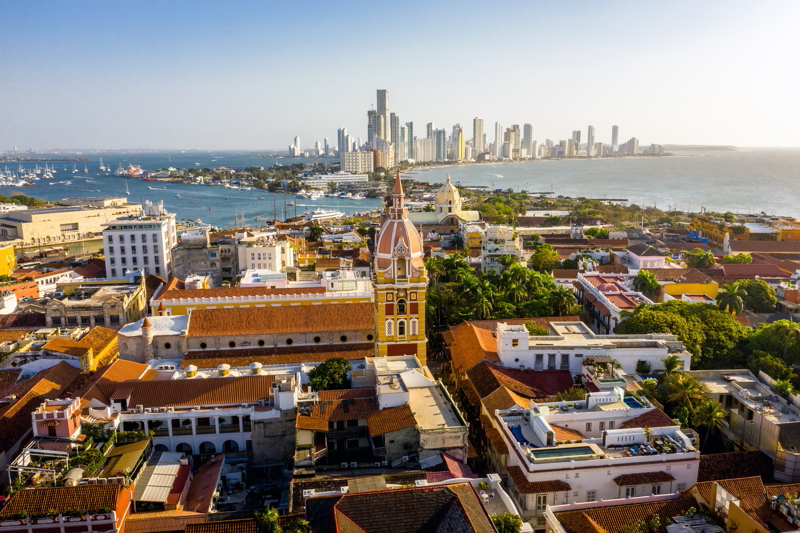 The strength of the U.S. dollar (as well as the Canadian dollar, to a lesser extent) is making Colombia's already bargain-priced property markets even more irresistible. Famous American investors like Jim Rogers, Donald Trump, and Sam Zell have spent a lot of money here, with Zell already in to the tune of US$75 million. And, there's still time for you to get in, too.
Afraid Colombia's too risky? The World Bank ranks the country as the number-one country in Latin America—and the 6th best country in the entire world—for investor protection…
The FARC peace deal in 2016 contributed to the country's positive image on the worldwide stage. Tourism figures are way up. The country saw more than 3 million tourists for the first time ever in 2017 (a growth of 20%)… that record-setting pace continued in 2018, with estimated growth of up to 40% over 2017… and the number is expected to increase again in 2019. For property owners, that spells strong demand for short-term rentals…
As in Brazil, Colombian real estate comes to you today at a significant discount—even when buying on the sand. Back in late 2013, US$1 got you around 1,920 Colombian pesos. Today, you'll get 3,476 pesos for your buck. In other words, a property priced at 800,000 pesos in 2013 would have cost you US$416,000. Today, an 800,000-peso price tag means just US$230,000 for you.
Medellín, Bogotá, and Cartagena are all markets worth taking a look at right now—all offer a great lifestyle and have thriving tourist markets.
Aside from the currency discounts currently on offer, Colombia—like its neighbor Panama—also offers opportunities to earn double-digit returns in turn-key farming opportunities.
We'll be keeping a close eye on these "Big 5" markets over the coming year.
In the meantime, stay tuned for next week's issue when I'll introduce you to five more (less talked-about) destinations that I'll be watching in 2020…
Lynn Mulvihill