Two Hidden Gems In Panama City's Suburbs
Despite a slump in economic growth since the previous government regime, Panama's real estate business is far from slowing down. Many of the developments you'll see marketed in Panama City, though, are in exclusive neighborhoods aimed at foreign buyers and investors—meaning a high price tag…
But it's still possible to find value within the confines of Panama City… especially if you're willing to move out into "local" neighborhoods. Today, I'm going to introduce you to Hato Pintado and Clayton—two up-and-coming areas that are high on amenities and well connected with the rest of the city. Hato Pintado, in particular, has some attractively low prices…
Hato Pintado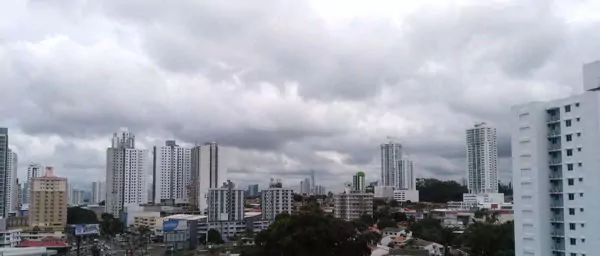 This peaceful family-oriented area, tucked away off Via España, is experiencing rapid growth with ever-increasing construction. It has lots of potential given its accessibility to facilities like the Hospital San Fernando, as well as the Consultorios America medical center… The Oxford International School and Instituto Panamericano… and several supermarkets offering international goods.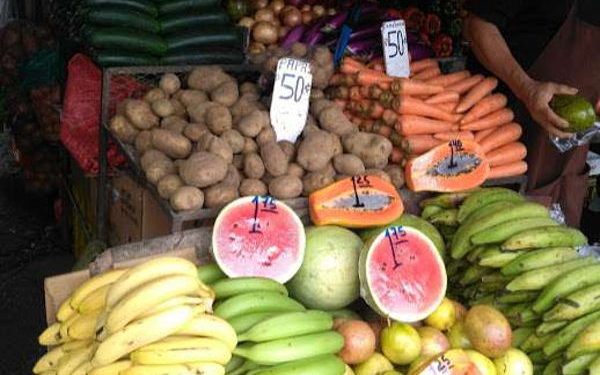 A short bus ride in the direction of Rio Abajo will take you to a small fresh-produce market, where you can choose from an array of fresh fruits and some greens. A step or two away, you can pick up a refreshing blended fruit juice known as batido. Closer to home, on 12 de Octubre—the hip street of Hato Pintado—you can try a different cuisine every night.
Hato Pintado Real Estate
One reason the Hato Pintado area is now attracting attention is its location. Although not downtown proper, it lies within the confines of the city, and everywhere is accessible.
According to a local realtor I spoke with, the lack of proper infrastructure here—such as worn sidewalks—mean it's overlooked by expats who lean toward developed areas like San Francisco and Costa del Este. Yet this wide-scale development is taking place right under their noses.
Newly constructed apartments in Hato Pintado range from US$140,000 to as high as US$350,000, and many come with wide views over the Bay of Panama. "The Balcony," currently under construction, is one example. Asking price is US$256,000 for a comfortable living space of 116 square meters with three bedrooms, two bathrooms, as well as the coveted two parking spaces. Building amenities include gym, social areas, children's play area, barbecue area, and 24-hour security.
Here is another options:
Bonavista at the Park: These are luxury apartments with three options of comfort depending on your needs. Asking prices range from US$289,600 to US$613,400 with sizes from 125 to 265 square meters.  It's currently under construction, but the view of the bay from this spot will be breathtaking.
Of course, you'll also find opportunities to buy pre-owned property in Hato Pintado. Whether you buy new or old, be sure to engage the services of a lawyer and real estate agent to follow through with the transaction.
Clayton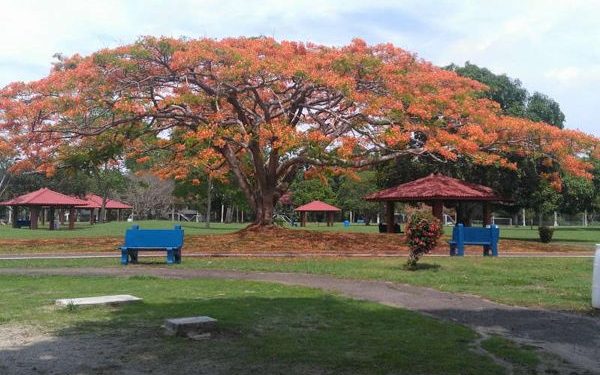 Because of the natural beauty of flora and fauna surrounding the former U.S. military base, Clayton is an area that's been coveted for some time. Now a protected zone, it's not uncommon to see the occasional monkey, ñeque, or toucan.
Expats are drawn to this area that provides the perfect environment to spend time outdoors, walking their dogs, or cycling and jogging without having to contend with construction chaos or city-center traffic. Organized events every month include fresh-produce fairs, group cycling gatherings, and musical events… plus, plenty of family-oriented events with genuine neighborly friendliness (something that's never lacking in Clayton).
You'll also find lots of restaurants here thanks to the relatively new La Plaza and Clayton Mall. I'd argue that the variety here is just as good as in the city center.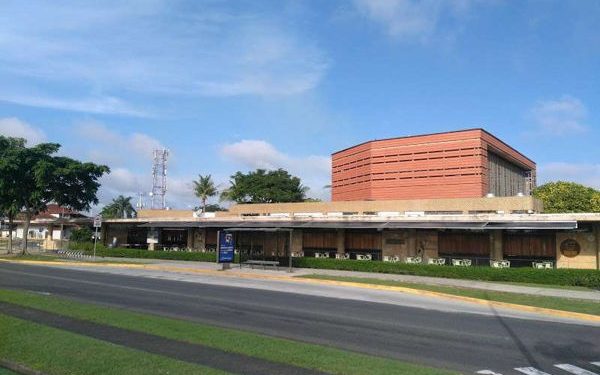 Like Hato Pintado, Clayton is outside the city center—but only by 15 minutes. Transportation to and from the area has greatly improved. Public buses pass by the Albrook Mall frequently. And, from there, the metro will take you to anywhere in the city.
Schools in Clayton include the traditional Panamanian schools like Colegio Las Esclavas del Sagrado Corazón de Jesús for girls and the Javier School, as well as international offerings like The Metropolitan School, Balboa Academy, and King's College.
Clayton Real Estate
Because of its desirability, prices are higher than those of the Hato Pintado area. And, getting a piece of the real estate pie here will be harder work—lots of eyes are on this area, so the newest deals are snatched up fast. Also, because it's a protected area, you won't find too many new projects around Clayton.
Square-meter prices range from around US$2,500 to over US$3,000 and upward. At the high end, a 145-square-meter, two-bedroom, three-bathroom apartment at the luxurious Embassy Club is asking US$450,000.
For a luxurious two-story, pre-owned home in the Clayton area, you'd need to invest between US$650,000 and US$1 million. Houses in Embassy Gardens are currently up for sale… like this three-bedroom, three-and-a-half-bathroom, 280-square-meter home currently going for US$685,000.
What About The Rental Market?
Local real estate broker Diana Morales told me that both areas have a rental market, but they differ on tenant profile…
Young couples and families make up most of the renter population in Hato Pintado, because of its easy access to local transportation, places of employment, hospitals, and schools. For a retiree on a budget, you could find a small apartment here for as low as US$600 a month. Many expats from Latin America, as well as locals, tend to favor Hato Pintado for its youthful vibe and progressive growth.
Clayton is a different story. Diana finds the clientele here tends to be mature, with many working in embassies or non-governmental organizations. Rents can be as high as US$3,000 a month for a three-bedroom, two-bathroom apartment. Expats here enjoy being away from the hustle and bustle of the city center. (For more information on rentals and property for sale in both these areas, you can contact Diana Morales: dianabienesraices@gmail.com.)
When I first moved to Panama these were the areas I was personally drawn to—not because they were easily accessible… but because of the friendly, welcoming vibe I found in them. Could they be right for you? You'll have to visit to find out…
Shaunette Bailey