3 Places Where Americans Can Buy For Less Today
Every week, we focus on places where you can find better value on an overseas property buy. But when it comes to the bottom line, certain places stand out… thanks to their favorable exchange rate with the U.S. dollar.
At times, this "currency discount" can be extraordinary…
The markets we'll look at today—recently analyzed by Senior Real Estate Editor Lee Harrison—are the front-runners. Places where North American buyers can save tens of thousands of dollars thanks to the exchange rate…
To give you an idea of what you could buy in these markets right now, I've also added in some current opportunities…
1. Brazil
Currency: Brazilian real (BRL)
Exchange Rate: R$5.23 per US$1
Currency exchange controls: Yes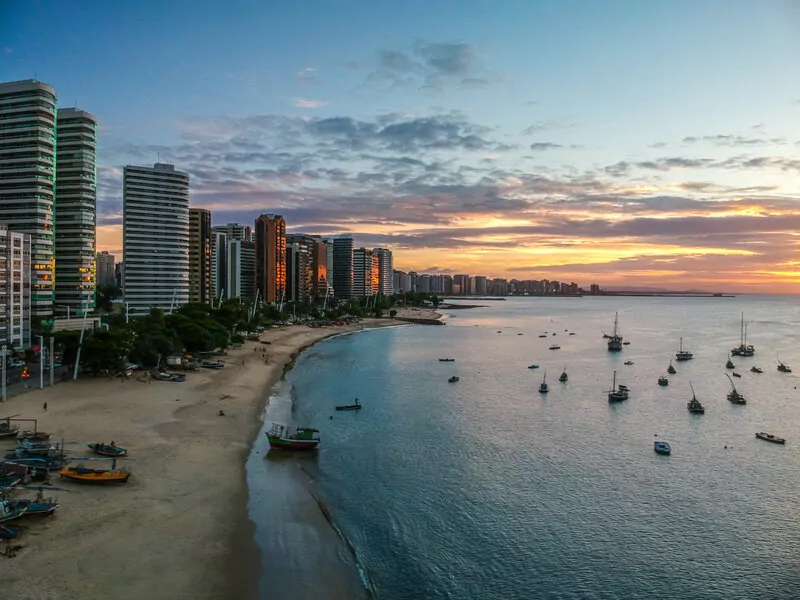 Brazil is the overall champ for currency discounts, where buying power was up 32% at the close of 2020, and has doubled since 2015.
This country is exciting, romantic, and diverse. It stands apart among its Latin American neighbors as its
culture and language are just a bit more unfamiliar and exotic to North Americans.
Brazil's thousands of miles of beautiful beaches extend through a wide range of climates, from tropical to temperate, seasonal environments. And Brazil is also culturally diverse, from its German regions and wine country in the south, to its Portuguese, French, African, and Dutch influence in the north.
Though the real is beginning to climb as Brazil emerges from the worst days of the pandemic, it still remains one of the world's most undervalued markets—particularly when it comes to beachfront.
The path of progress today is on the stretch of coast from the city of Fortaleza (with its own international airport) down to the resort of Canoa Quebrada and beyond. Best of all, the tourist industry is driven by the locals. Though international visitor numbers are rising, the economy is not dependent on foreign tourist dollars.
For the best returns, look for property right on the sand—or as close as you can get to the front line. Prices for beach bungalows start from as low as US$57,000 and can earn you an annual net yield of 10% and higher. (Note: The last few of these US$57,000 beach homes got snapped up by LIOS readers last week… but the developer is preparing to launch the next phase in the coming weeks. If you're interested to find out more, go right over here to get your name on the waiting list.)
It's an exciting time to invest in Brazil. Their economy has faltered in recent years, so (like Colombia below) you stand to gain twofold… from the recovery of the economy as well as the eventual rebound of the currency. When the recovery comes, the economy should help to raise prices in reals… while the recovering real should further raise the value of your investment in dollar terms.
2. Colombia
Currency: Colombian peso (COP)
Exchange Rate: 3,830 pesos per US$1
Currency exchange controls: Yes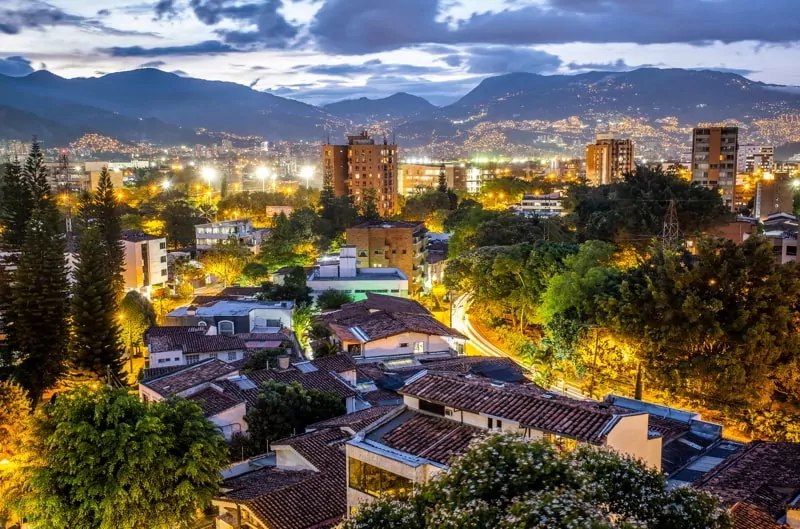 North American buying power increased 7% in Colombia in 2020, with a total increase of 51% since 2015.
Medellín, Colombia, offers the best city living we've found in the Americas, with weather that hits a perfect 78 degrees all year long. Its El Poblado neighborhood is safe, clean, and attractive, with shady streets, upscale shopping, and more restaurants and cafés than you could experience in a lifetime. The city also offers a rich cultural scene, from open-air festivals to orchestra and theater. And it's all just three hours from Miami.
Colombia still suffers somewhat from the negative stereotypes left over from the days of Pablo Escobar and the Medellín Cartel… days that ended more than a quarter-century ago. This stereotype is mostly gone, yet the remaining bit of ignorance—aided by the "Narcos" series on Netflix—has resulted in some of the most undervalued markets you'll find anywhere.
You can gain in two ways in Colombia: You can continue to benefit from the disappearing stereotype, as Colombia becomes more and more mainstream… prices have been rising rapidly as people forget the old stories.
Plus, you could profit from the currency's rebound when the dollar enters its next downward cycle.
As a sample of what's on the market today, I found a three-bed apartment in El Poblado—a neighborhood that's targeted by many expats and tourists in the city for its proximity to businesses and entertainment. Covering 107 square meters, it has modern furnishings and appliances and a balcony where you can enjoy city and mountain views. Price: 850 million COP (US$221,900).
Even better value is a two-bed apartment that's full of light and would make a great long-term rental with plenty of space for a home office. Also in El Poblado, this is 131 square meters with an asking price of 360 million COP (US$93,970).
3. Mexico
Exchange Rate: 20.04 pesos per US$1
Currency exchange controls: No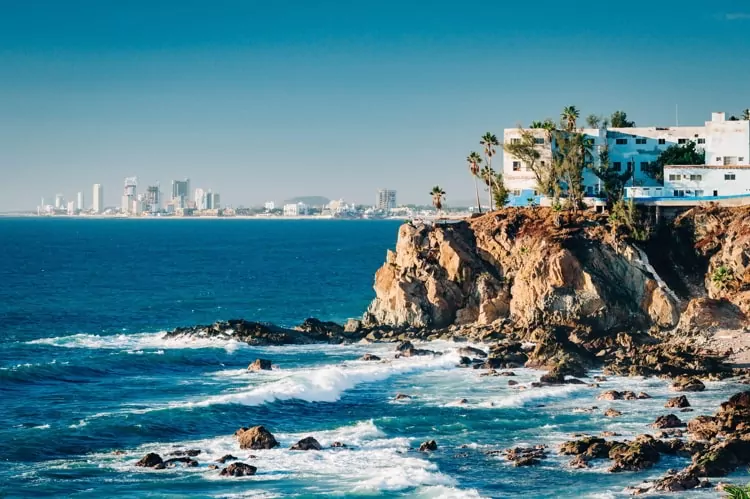 Mexico has been a treasure-trove for those spending dollars, and, after a one-year hiatus, North Americans' advantage continued in 2020—with a 7% increase in buying power (and a total increase of 40% since 2015).
And Mexico is still the #1 overseas destination for Americans, with around two million American expats. Properties trade in U.S. dollars or Mexican pesos… and the latter is where your increased buying power will be. That said, one opportunity on the Pacific coast right now means you can own an ocean-view condo, near pristine sandy beaches, in an exclusive private community for just US$89,000.
Mexico offers well-developed coastlines that include the Pacific, the Gulf Coast, the Sea of Cortez and the Caribbean. The options for coastal living are limitless, despite the widely held misconception that foreigners can't buy coastal property here.
Mexico also offers a wealth of well-preserved Spanish colonial cities. Climates vary from cool highland and mountain environments to the warm beaches on both sides of the country. With the exception of Belize (an English-speaking nation), there's more English spoken in Mexico than anywhere else in Latin America.
Best of all, Mexico is close. You can fly inexpensively, or even drive here. If you're traveling back and forth, its proximity can save you a lot of money and hassle.
According to a January 2021 article in The Economist, the peso is undervalued when compared to the dollar—to the tune of over 52%. Over the long term, The Economist's undervalued currencies have risen against the dollar.
If you're considering any of these three markets, now is a good time to buy. We can never tell when things will change… but we know this kind of buying power can't last forever…
Lynn Mulvihill
Editor, Overseas Property Alert