It's been a while since we talked about agriculture. But time has come again…
First, because a turn-key farming product is one of the safest bets you can make in today's unpredictable world…
Second, because we have a brand-new fruit for you to get in on.
Let's start with the basics…
What's The New Fruit?
It's the turn of the melon—specifically the Japanese melon.
Why Is It Popular?
As well as being deemed a superfood with many health benefits, Japanese melons are preferred in Asia for their sweeter taste.
These melons are also valued highly in this part of the world for their appearance.
The skin has a net pattern (much like a cantaloupe), and the best melons are treated as luxury items and often given as a gift.
Who's Behind It?
This latest opportunity comes from the same developer that brought you hydroponic tomatoes and aquaponic lettuces. The company has two farming operations in Thailand with a dedicated science team monitoring conditions.
Growing in controlled greenhouses—with a system that's not dependent on soil or weather—means multiple harvests a year of quality fruit.
The developer has a solid track record. He's working hard to keep up with local demand for quality, chemical-free fruit in Bangkok… and, in return, getting a premium price for his superior products.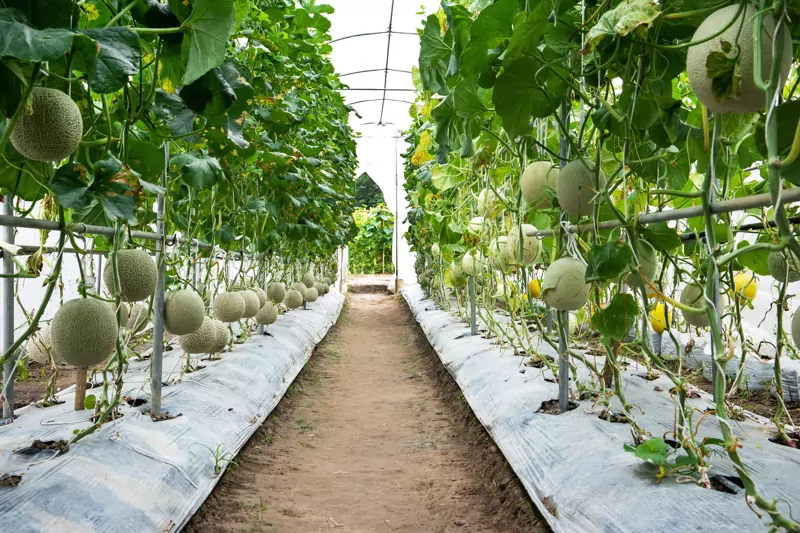 What Exactly Is For Sale?
Right now, you have the opportunity to buy a Thailand-based hydroponic greenhouse at the price of just US$31,500. Once you become the official owner, there's nothing else for you to do—the company takes full responsibility for growing, harvesting, and selling your Japanese melons.
You only have to wait for the paychecks…
What Sort Of Returns Can You Expect?
You may not think much of melons… Japanese or otherwise… but it's hard to argue with the numbers…
Once again, this turn-key farming investment doesn't disappoint. The projected return on investment over 20 years is 399.21%. To put that in real figures… you can expect to make an average US$6,000 a year for the next 20 years (and, most likely, beyond).
That's a boost of US$125,752 to your nest egg… for just US$31,500 in.
Why You Need To Act Now
Getting in now, you also qualify for a discount on the annual farm management fees… which is why the early bird investors here get such a strong return.
And, some more good news…
Unlike other farming investments where you may have to wait four or five years for your fruit trees to grow, there's a fast turnaround here. You'll start receiving payouts from your Japanese melon harvests from year 2.
For more information on this opportunity—and to see a full brochure—get in touch here now.