Own A French Village For Just $26,500
For the price of a mid-range car, you can own a village in Europe.
Somewhere that offers peace, solitude, and time to contemplate the important things in life.
I'm not talking about some ancient ruins on the Siberian tundra…
I'm talking about charming villages in romantic locations around the world that are desperate to be saved from dereliction.
A historical hamlet entirely your own…
If you're willing to put in the work, fabulous renovation projects are available to you right now…
Paul Mappley and Yip Ward bought the hamlet of La Busliere for 1/14th of the price of an average home in their home county of Kent.
With properties in Kent starting at 300,000 pounds (US$365,000), property ownership wasn't a possibility for them. They started researching creative alternatives and found a nearly derelict Normandy village for sale for just 26,000 euros (US$26,500).
Their 2-acre village consists of six cottages, two barns, a two-story workshop, cider press, communal bakery, and well.
It was in a sorry state when they arrived, but within a few months, they had rehabilitated the first buildings and were comfortably living in one of them… kings of their own little fiefdom.
They plan to renovate the rest of the cottages and rent them out, while operating a glamping business from the property.
Canada
Located in Alberta, Em-Te Town was put on the market in 2021. This town, just southwest of Edmonton, mimics a Wild West setting. The price is just over US$1 million.
Along with a horseback riding facility, Em-Te has a wedding venue, campground, and a banquet hall and cabins.
While not currently operating, an authentically themed barber, bank, and sheriff's office, as well as a "lost women" hotel is on-site for photo opportunities.
The saloon bar is a replica of an Old West watering hole, with a wooden bar and large dining area.
Guests can ride horses along many of the trails or have a go on the rodeo grounds.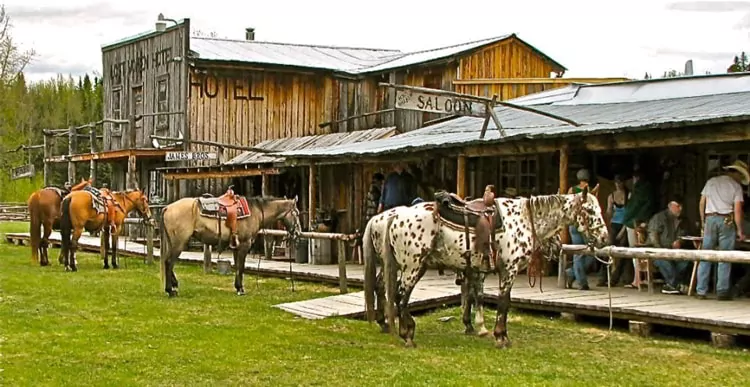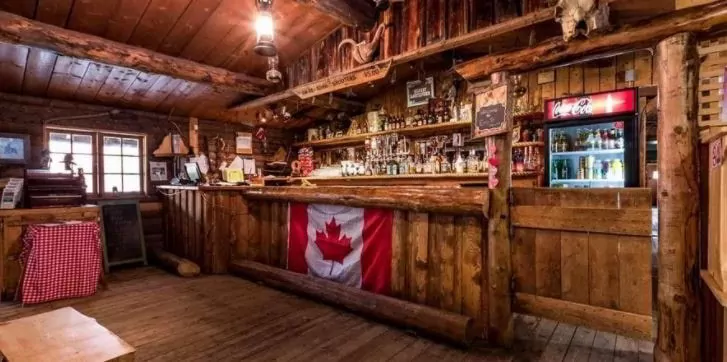 With charming chalets, spectacular surroundings and plenty of character, Edelweiss Village in British Columbia is a unique town. It was built in 1910 as a base for Swiss guides and mountaineers hired by the Canadian Pacific Railway to help tourists navigate the Rocky Mountains. Right now, it's on the market for US$1.8 million.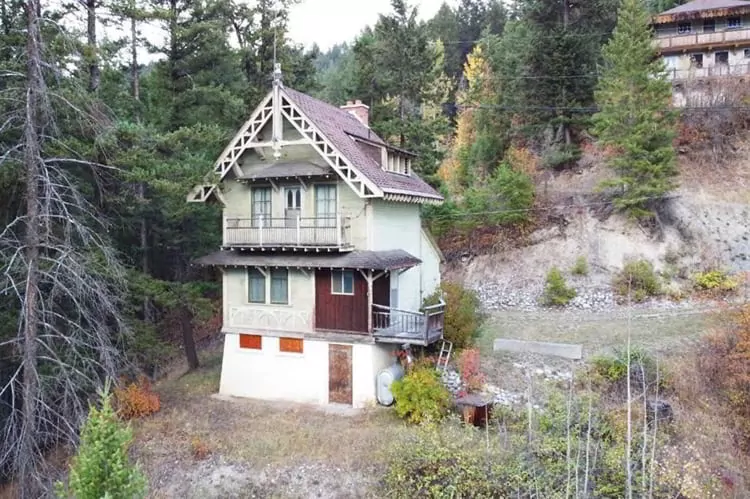 The six Swiss-style chalets are nestled among 50 acres of woodland. They're spacious and have period features, such as floor-to-ceiling stone fireplaces, shagpile carpets, and antique furnishings.
One of the houses, which once belonged to mountaineer Walter Feuz, has been beautifully preserved, with Feuz's personal effects decorating every room.
Italy
A village in Lunigiana in Tuscany is on the market for 1 million euros (US$1.02 million).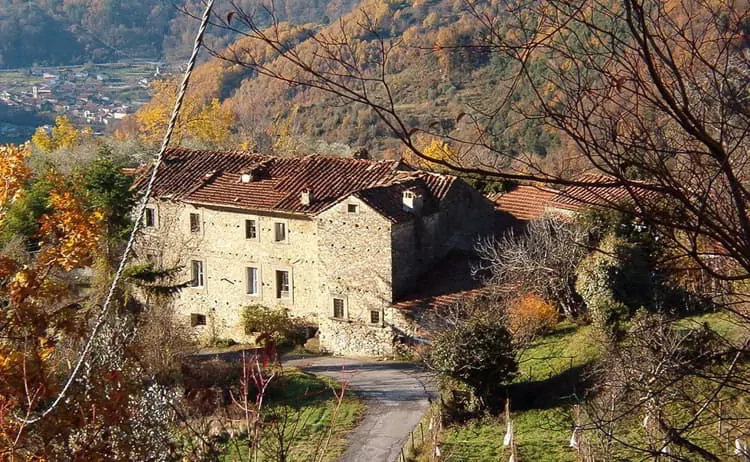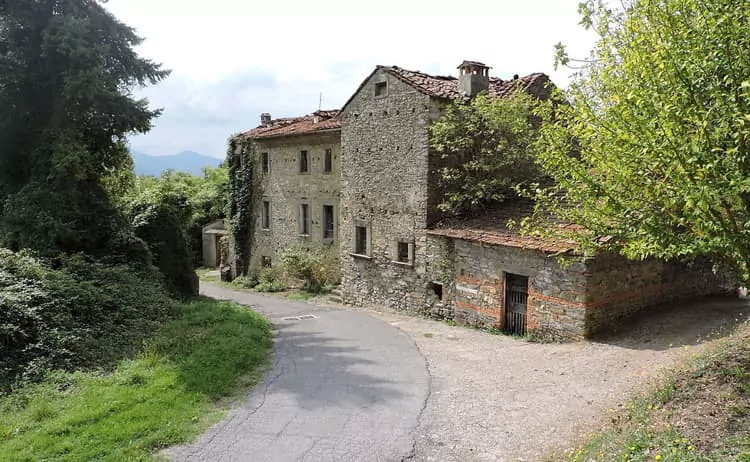 The village, situated in one of the most beautiful areas of Lunigiana, is about a 40-minute drive from the Apuana Coast, Versilia, and Cinque Terre. The Lunigiana area is located at the extreme northern border of Tuscany with the Apuan Alps in the background.
The village includes 18 buildings, some with ceilings as high as 6 meters, offering the possibility to create around 40 properties.
The offer includes around 25 hectares of land full of olive groves, orchards, pastures, woodlands, and spring water.
Here you can enjoy the beaches of Versilia and Liguria and the mountains for skiing, snowboarding, and walks.
Spain
Spain is ripe for village hunting, with recent estimates suggesting that there are over 500 abandoned villages and hamlets across the country. These are mostly in the remote areas of Asturias, Aragón, Galicia, and Castilla y León.
In northern Spain, a few hours from León, you can buy the hamlet of Xerdiz for just US$450,000.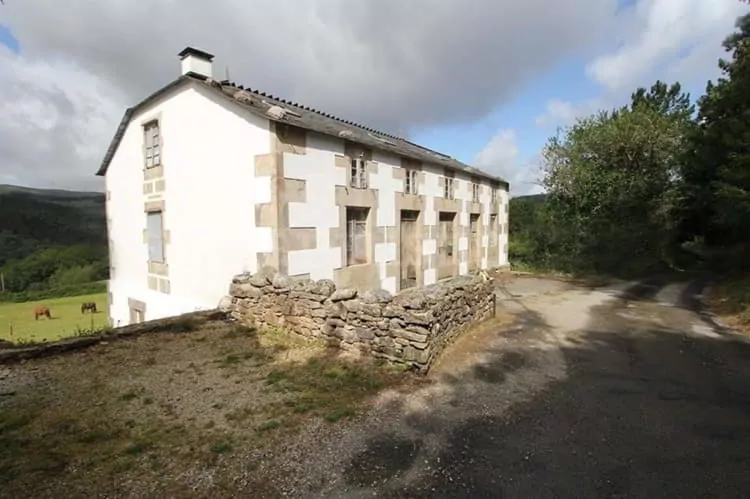 The sale includes six houses, with the main 160-square-meter building fully habitable across three floors.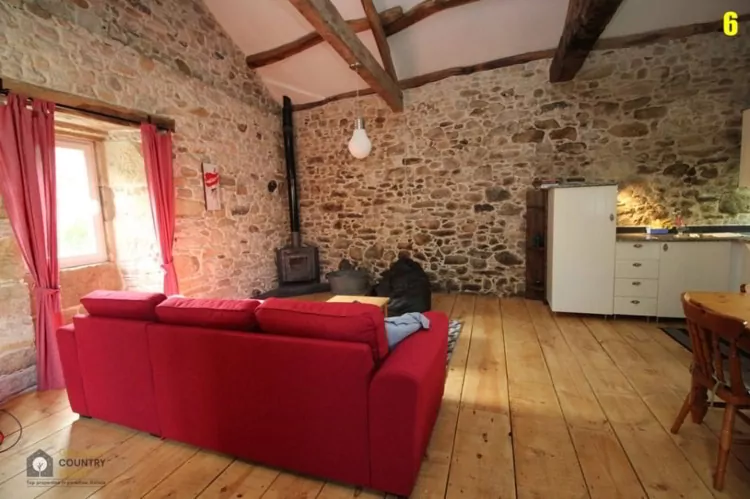 The hamlet also has an old schoolhouse (which is being converted into a residential property), a barn, and a couple other buildings… all with amazing views of the mountains. The beach is just 12 miles away.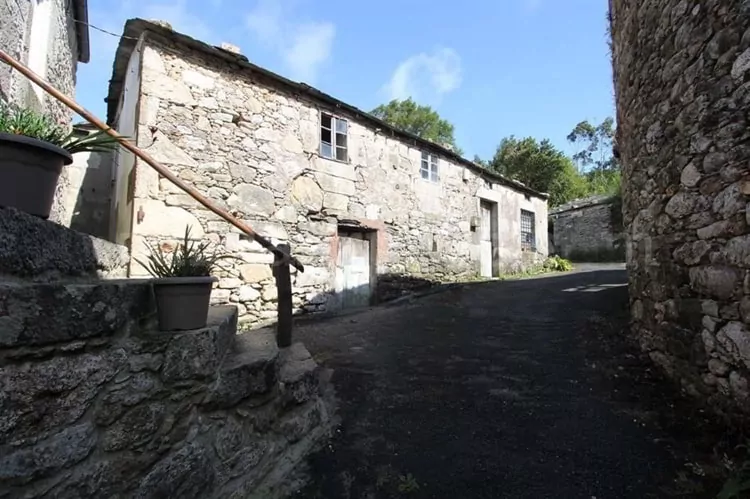 With some vision and elbow grease, these projects could be made into spectacular residences.
If you have a bigger budget and don't like the idea of renovations, El Mortorio in Asturias is on the market for US$1.95 million.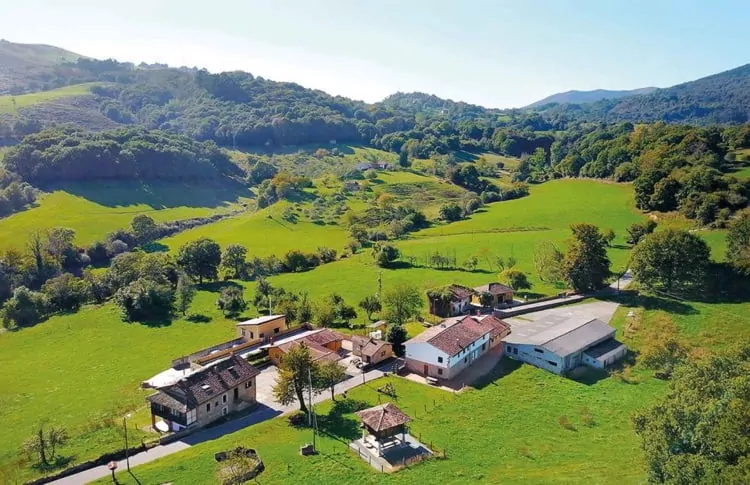 Less than two hours from León, the settlement has 12 buildings with amazing views. Eight buildings have been restored into holiday homes that range from two to four bedrooms.
The village has more than 32 acres of land and 20 plots that can be used to expand the town.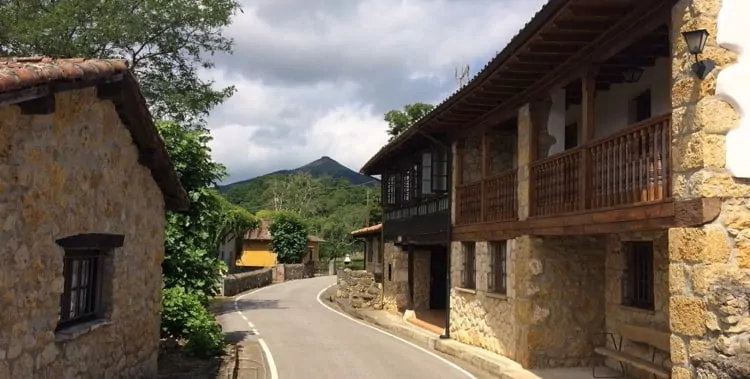 In the Spanish region of Burgos de La Bureba, 40 kms from Burgos, the village of Bárcena de Bureba is on the market for 350,000 euros (US$357,000).
It offers 50 stone houses in need of major renovations, with water and power on site.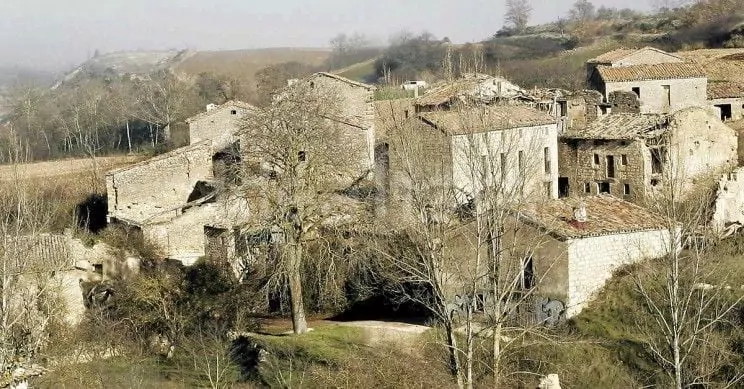 The village covers 25,000 square meters (over 6 acres), with 4,000 square meters of housing. It has a small church of Romanesque origin.
Serious renovations will be required to make most of the units habitable.
The Luxury Farmhouse Village, 35 kms from Barcelona, covers 1.9 hectares and is on the market for 899,000 euros (US$916,000).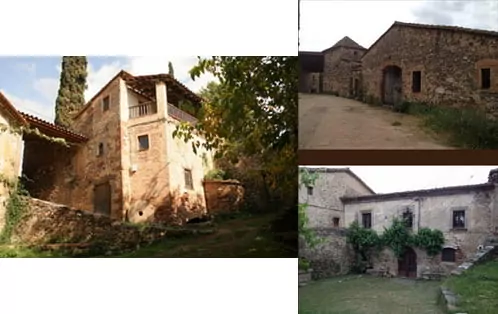 Its 2,500 square meters of buildings include a fortified tower, a 13th-century flour mill, a 16th-century country house, a 17th-century home and chapel, a winery, wine cellar, and warehouses. These historical buildings are in good condition inside.
The Lugo Valle de Eo in Spain has panoramic valley and mountain views and is on the market for 160,000 euros (US$163,000).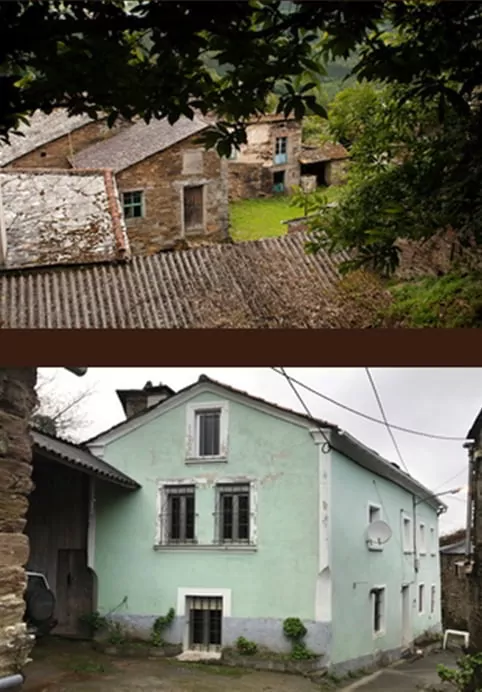 The village is made up of 10 buildings with a total of 1,000 square meters of construction. The main residence is 200 square meters and in good condition, while a 94-square-meter house and a 50-square-meter house are in need of some touch-ups. You'll also find here two granaries, a bakery, 500 square meters of dilapidated buildings, a forge, sheds, tool rooms, and storage.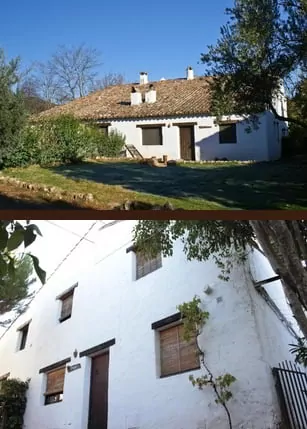 The Village Complex in Jaén is on the market for 700,000 euros (US$714,000).
The property has 1,100 square meters of construction featuring Andalucian farmhouse-style architecture. It has a social room, kitchen, laundry room, offices, and storage.
It boasts 11 houses ranging from two to eight bedrooms (a total of 50 bedrooms) and 2 hectares of olive groves with 200 olive-producing trees.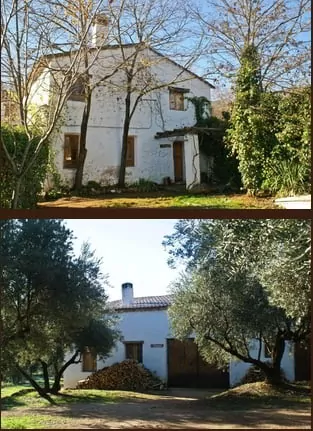 This property offers tourism or remote-working business possibilities with only a few touch-ups needed for it to be move-in ready.
This rural complex of several stone houses, farms, and gardens, is just 700 meters from Marina de Lugo Beach. It's on the market for 250,000 euros (US$257,000).
This is a 2,200-square-meter property with 547 square meters of buildings and cut-stone perimeter walls.
One house has been restored, and another two require some work. Several other buildings on the property could be converted for residential accommodation.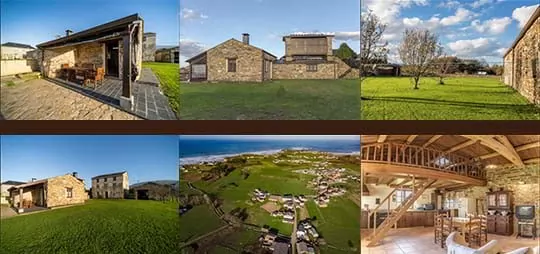 Con MurphyOverseas Property Alert
Editor,