Jan. 13, 2015
Santiago, Chile
Panama uses the U.S. dollar
Dear Overseas Property Alert Reader,
Panama City was a miracle property market for many years. People who bought condos in those gleaming waterfront towers back in 2002 saw the values of their properties skyrocket over the next six years. Many income investors saw solid, double-digit returns, and it looked to some like the boom would go on forever.
This all came to an end, however, starting in 2008. The bubble burst, a huge condo inventory was hung out to dry, and prices dropped to the tune of about 25%… in some projects, as much as 50%.
To make matters worse, a large block of hotel units came online, driving hotel occupancy rates downward. In desperation, the hotel lobby forced through a law in 2013 that placed limits on a landlord's ability to rent his unit short-term… dampening the most lucrative segment of the rental market.
So, by 2010, Panama City had a market that was characterized by a large inventory, soft prices, and poor rental returns. Not exactly a magnet for property investors.
But here's one important thing to remember.
This wasn't a financial crash, and it didn't approach the crisis that was seen in the United States at that time. It was the bursting of a foreigner-fueled bubble in the luxury condo market.
The rest of the country remained strong, and Panama in fact maintained one of the world's strongest-performing economies. As the Hub of the Americas, Panama remained the region's business and economic center. And the long-term economic picture in Panama continues to be bright.
On top of everything Panama had going for it, the current canal expansion is set to double the Panama Canal's capacity next year… which will have a significant long-term impact. The GDP is expected to double within eight years of the expanded canal's opening and triple within 20 years.
This macro picture is worth keeping in mind when discussing properties in Panama.
The reason I'm writing to you today is because at least once a week, someone asks if it's time to return to Panama. They want to know if things have settled to the point where investors can rush back to the party.
And, in fact, maybe it is. It depends on what part of the party you're interested in.
Panama City Properties Are Fairly Priced
When you look at what you get for the money, properties in Panama City stack up well on the world market. You can buy a luxury property in the best neighborhoods—often with an ocean view—for an average of around US$2,600 per square meter… pretty good by world standards.
One notable exception is the historic center, Casco Viejo. Prices here are high when you consider the general condition of the neighborhood. If Spanish colonial living is what you're after, there are better values out there in Ecuador, Nicaragua, Peru, and Colombia.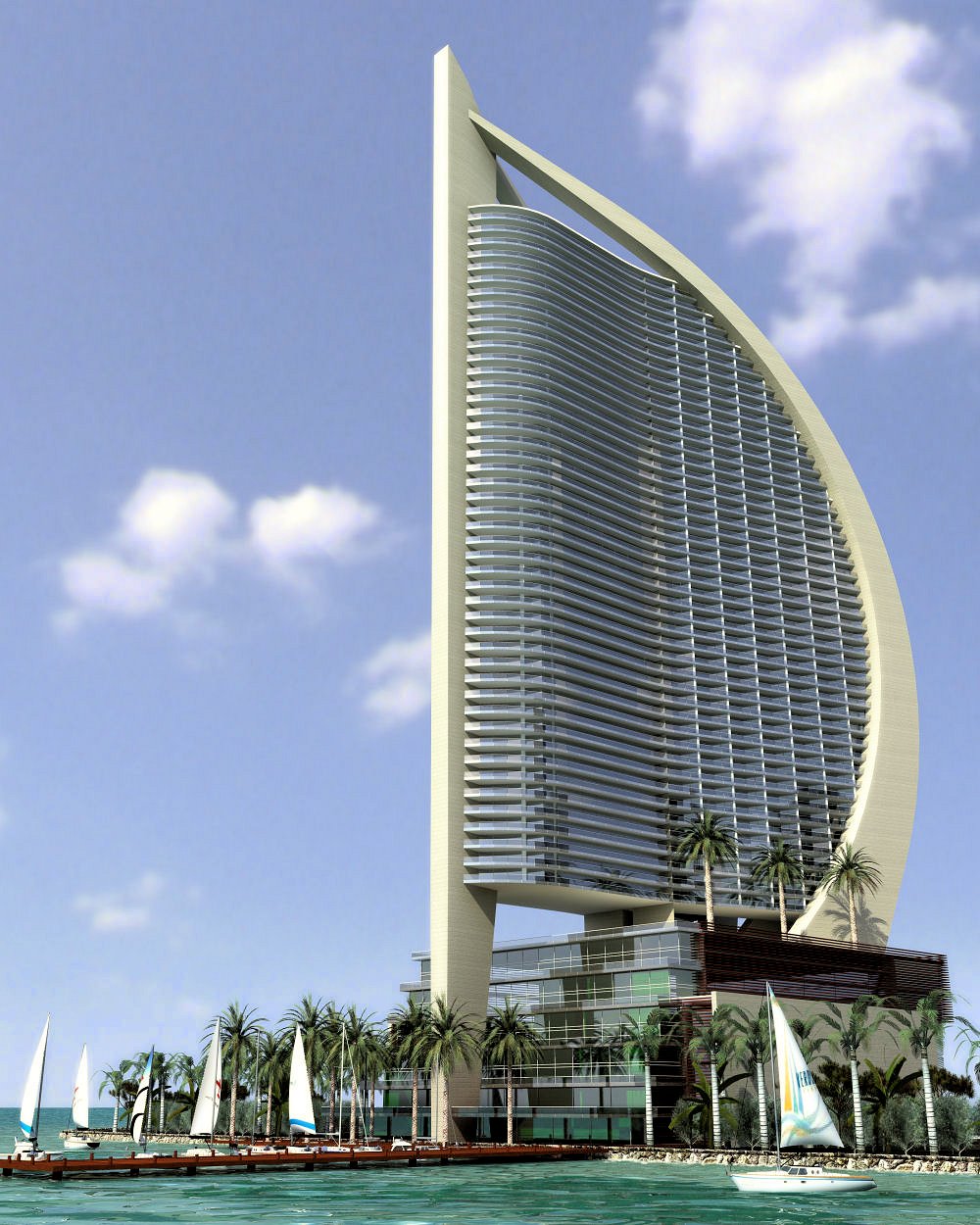 Panama's premium neighborhoods enjoy ocean views and modern, upscale architecture
Otherwise, if you'd like to be in Panama City, the properties are fairly priced for what you get.
You Can Expect To See Positive Performance In Capital Gains
Prices have picked up over the past two years in the prime areas, and I think that will continue.
Balboa Avenue properties gained at an annual rate of 9% as of November 2014, according to a study done by Panama Equity covering a period of 16 months. This part of the market is still fueled by international investors, some of whom are Europeans looking for a dollar-based asset. Their results closely match the increase of 10% previously reported in The New York Times reflecting data from 2013 and 2014.
At this time, there is only one residential high-rise currently under construction on Balboa Avenue, so the supply in this sought-after, waterfront sector will be frozen for the next few years. This should further support price increases.
There's also been a partial return of buyers from the United States and Canada, who are helping to move prices upward again.
I wouldn't buy in Panama City to flip the property for a quick buck. But if you're planning on buying here, I think you can expect your property to gain in value in the high-end areas for the foreseeable future.
Finding Those Elusive Double-Digit Rental Returns
Rental returns continued to decline last year, and there's not much hope that there will be a significant turnaround anytime soon. Again, the premium areas of Balboa Avenue and Punta Pacifica are outperforming the second and third-tier sectors of the city.
Short-term, daily, and weekly rentals used to provide the best returns, but as I mentioned, there are now tight restrictions on rentals of less than 45 days.
And a good occupancy rate is not a given. According to property guru Lief Simon, if you just drop your property in the lap of a management service, you'll be lucky to get 50%. It'll take some active marketing through multiple channels to get to the 70% to 80% range. (I assumed 70% in my calculations below.)
Today, there's little difference in the rental rates between short- and long-term furnished rentals, according to a study of 68 rental properties I completed on Jan. 10, 2015. On Balboa Avenue for example, the furnished short-term average for a 100-square-meter apartment is US$2,076 per month, while the furnished long-term average is US$1,976.
Based on today's selling prices, the net rate of return is under 4% for short- and long-term furnished rentals on Balboa Avenue and right at 4% if you rent unfurnished. These numbers are net of estimated HOA fees, taxes, utilities, and management fees.
I also surveyed Punta Pacifica and Bella Vista, and the numbers were about the same (they averaged only 0.2% lower).
If I were going to buy to rent in Panama City, I'd look at operating a long-term, unfurnished rental. The projected returns are actually a bit higher, based on a survey I did this week of 26 unfurnished rentals on offer. This market is not as active, but there's not much competition, either. Importantly, you avoid the hassles of rental management and the cost of utilities, HOA fees, and furniture.
To generate income, there are plenty of better options out there. For example, Cuenca, Ecuador, and Cali, Colombia, provide better returns for a far lower investment. The same goes for Medellin, Colombia, among others.
A Few Examples Of What's On The Market Today
| | |
| --- | --- |
| | In Punta Pacifica, there's a condo on the market with two bedrooms, one-and-a-half bathrooms, and 99 square meters (1,065 square feet) of living space. It has a nice ocean view from the balcony, and the building has full amenities. Condo fees are US$148, and the asking price is US$240,000. |
| | |
| --- | --- |
| | Also in Punta Pacifica, there's a fully furnished, 150-square-meter (1,615-square-foot) apartment with three bedrooms, two-and-a-half bathrooms, with maids quarters and two parking spaces for US$250,000. |
| | |
| --- | --- |
| | On Balboa Avenue, there's a nice 104-square-meter (1,120-square-foot) unit available with unobstructed sea views. It has one bedroom, one-and-a-half bathrooms, and comes completely furnished for an asking price of US$250,000. |
| | |
| --- | --- |
| | For a bit more space and luxury on Balboa Avenue, I saw a 120-square-meter (1,300-square-foot) condo with an amazing view from the 60th floor. With two bedrooms and two bathrooms, it's in a high-spec building with full amenities. The HOA fees are US$180 per month, and the asking price is US$319,000. |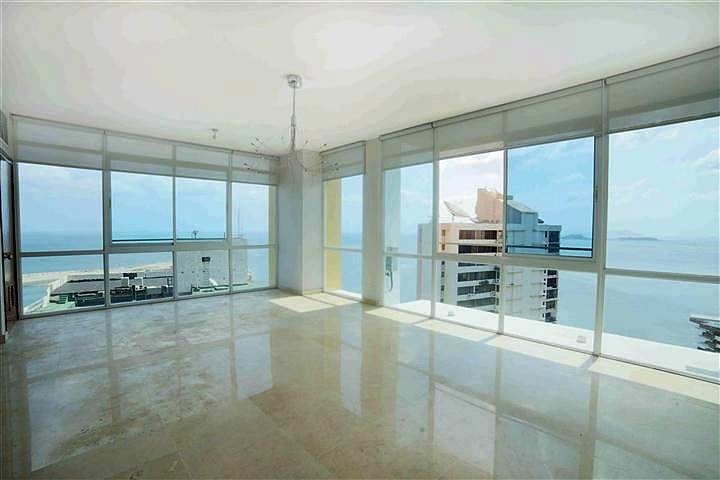 When considering the views and quality, Panama's high-end neighborhoods are fairly priced
(photo courtesy of Panama Equity Real Estate)
Balboa Avenue properties gained at an annual rate of 9% as of November 2014, according to a study done by a local real estate broker specializing in this market, covering a period of 16 months.
Now May Be Time For You To Consider Panama City Again
Here's what I'd recommend in a nutshell.
If you like living in Panama City, I'd be comfortable buying there. I believe Panama has a bright future with many strong economic years ahead of it, and I wouldn't worry about the value of my investment.
And if you're investing for capital gain over the long term, I'd still be comfortable buying in Panama City. I'd focus on premium properties on Balboa Avenue or Punta Pacifica.
Income investors should find greener pastures. The returns are low, and I'd expect them to stay there for a while. And if people continue to buy to rent in Panama City, the rents will only get lower in the near term.
If you're considering renting only to cover your costs of ownership, however, I think you can make this work… you'd only need an occupancy rate of about 8% to cover that.
So depending on your reason for buying, this may be a good time to seriously consider the prime neighborhoods in Panama City. I'll have a more in-depth review of this market—including the worksheets I used for the rental returns—in the January edition of Simon Letter.
Lee Harrison
Editor, Overseas Property Alert
P.S. Join me at the 2015 Global Property Summit In Panama this upcoming March and you'll gain more knowledge about international real estate than you could learn on your own in years of research and months of international travel.
At this one-of-a-kind event, we'll equip you with everything you need to identify the right market for you… to find the right property for you… to buy securely… and to have your purchase "pay its own way"… even earn you a profit. For more about this event, read here.
***
Letters To The Editor
Hi Lee,
Thank you so much for your article about Barcelona, as I am thinking of buying my first studio flat there. It was very interesting to read about the new regulations you mentioned back in October. Any updates about this since?
So shall I ask the agency if the studio has a touristic use license? I fell in love with Barceloneta and I found a top-floor studio with terrace, on which I'm seriously considering making an offer.
Your article helped me so much. Thank you again!
Regards,
David
When Lucy Culpepper wrote the essay on Barcelona, she mentioned that the city council was about to issue a ruling on the licensing of short-term rentals. Their decision was expected in late October 2014.
I spoke with Lucy this week, and, in fact, the city council has still not made a ruling.
So the guidance she specified in the article remains the same. If you're considering buying to rent in Barcelona, have the realtor verify that the property already has a license to be used as a tourist rental. And, if it does, ask the realtor what assurance he has that the license will continue in force.
Of course, if you're buying for personal use, there's no problem and no restrictions.
***
Lee,
I'm interested in buying a second home outside of the USA. In reading many articles on the net about living and owning property I see that it's very cheap to rent but can be very expensive to buy. I read about many properties in various countries that sell for around US$200 per square foot (US$2,150 per square meter).
Please tell me how I can live for US$2,000 per month, yet to own a property, I must pay $200 per square foot in these same countries?
Don
The cost of living in an area and its cost of housing are often related, such that low-cost venues also have a low property cost. But not always.
The truth is that the cost of living and the cost of properties are each driven by their own market forces, so they will frequently be different. In Ecuador, for example, residents enjoy subsidized gasoline, electricity, and natural gas, plus they don't require heat or air conditioning… so the cost of living is very low. Yet the modern houses and condos preferred by Americans and returning Ecuadorians are in a different category… one controlled by its own supply and demand.
To use Don's price example above, real estate in San José, Costa Rica, is somewhat over US$2,300 per square meter (US$200 per square foot) based on the supply and demand of real estate there… above average by Latin American standards. Yet fresh meats, fruits, and vegetables are cheap in Costa Rica. And in San José, you won't need heat, and many don't need air conditioning. So once you own a home, you can live there inexpensively.
This works well for expats who have money saved for a home, but low current income. And remember, in most markets you can buy a home built to local standards for the local market and save money. Many expats are happy doing that.
Have a question? You can write to Lee here.