Insider Insights That Could Boost Your Property Profits By Up To 20%
Everyone knows the three rules of real estate investing are "location, location, location."
But the question to ask is, "Located close to what?"
Investment property close to schools is beneficial if your target market is families with kids…
Being close to the central business district is advantageous if you want to rent to executives…
Close to the city center is most desirable for younger workers who want nightlife and social opportunities…
But there's one location that studies have proven is advantageous to almost every real estate demographic.
One amenity that nearly always adds value no matter where you are.
I'm not talking about the obvious waterfront, police stations, or universities.
The oft-neglected urban amenity that is almost guaranteed to boost your property values by as much as 20% is public parks.
They don't even need to have lots of infrastructure; they just can't be derelict.
Some of the reasons for this value creation are obvious, and some require further consideration…
Why Parks?
Parks provide access to nature, and from lower stress to reduced risk of psychiatric disorders to upticks in empathy and cooperation, the benefits of spending time in nature are well-documented.
There just isn't a pill available today that provides all these benefits with no side effects.
Other benefits of living close to a park or large green space are:
Lower air pollution and increased oxygen levels. Trees and plants are nature's air scrubbers, naturally stripping the air of particulate matter and converting carbon dioxide into oxygen.
Free entertainment: parks are free to access and great places for kids and adults to exercise or play.
Good for community gatherings, cohesion, and social opportunity.
Decreases flood risk and buffers natural disasters. Green spaces provide natural soakage, absorbing storm water and excess rain into the ground rather than runoff into storm drains, which can cause flooding.
The Value Proposition
The idea that green spaces increase property values isn't just conjecture. Studies show that property close to green spaces have 8% to 20% higher value.
This also affects rental values. Proximity to national parks has become a major draw for short-term renters.
Airbnb figures show that post-pandemic demand for rural vacation rentals has jumped by 120% on average.
Since the pandemic, 26% more Americans booking vacation rentals have chosen places close to national park as a main consideration in destination selection.
This figure jumps to 42% for Canadians, 58% for Brits, and a whopping 60% for Germans.
Other studies have found that empty lots with mature trees command up to 18% more in price than non-treed lots.
The research is in: owning property close to parks increases property value by up to 20% and rental demand by up to 120%. It also attracts European tourists.
Let's look at three places where you can own prime park-side property.
Belize
Belize is home to 17 national parks and 3 nature preserves. These areas offer fantastic hiking, nature-watching, and swimming opportunities.
Belize's towns and villages tend to have smaller parks and sports fields within town limits, while the nature reserves are outside of towns.
El Pilar Archaeological Reserve for Maya Flora and Fauna is found just 12 miles northeast of the expat haven of San Ignacio.
The 5,000-acre park encompasses the ruins of a once-mighty Mayan forest city built over 1,800 years, from 800 BC to 1,000 AD. It was one of the largest classical sites in the Maya empire.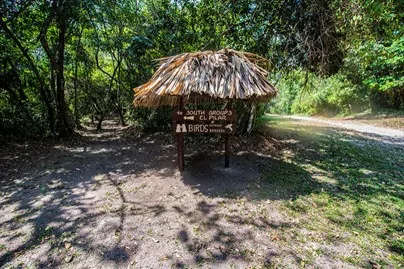 El Pilar was a forest city. Its inhabitants shaped the jungle around them to naturally provide all the produce and materials that they needed rather than cutting down the jungle to farm.
What seems like a random collection of plants and trees in the Maya jungle was actually a carefully planned selection over many centuries.
Carmelita Gardens is an independent community development only 5 miles from El Pilar.
Every house in Carmelita Gardens is self-reliant and comes with its own solar power system and backup generator. Power cuts and electricity price spikes won't affect you here.
Rainwater harvesting systems and under-house cisterns come with every house and hold enough water to see you through the dry season.
Each lot has enough space for a private food garden. There's also a large community garden.
Most of Carmelita Gardens' 98-acre property has a park-like feel with trees, animals, swimming areas, and abundant riparian flora and fauna.
Comfortable cottages with fully off-grid solar and water systems start at US$120,000, bungalows start at US$180,000, and villas start at US$220,000.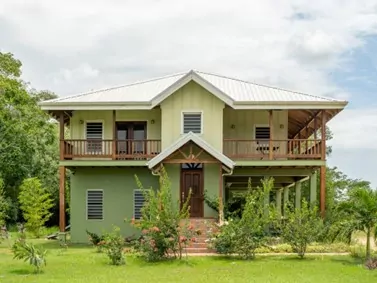 If you like the idea of living close to Belize's many parks and nature reserves, take a look here to find out more about this off-grid community.
Panama
I lived in the Cerro Ancón Nature Reserve in the middle of Panama City for a couple months.
It's an amazing place.
The housing was old U.S. military officers' accommodation from the time the United States occupied the Canal Zone.
The housing was interspersed throughout the nature preserve, and when I lived there, all sorts of exotic animals thronged my balcony. Regular visitors were sloths, lizards, and exotic birds.
I even had the Belizean delicacy, the gibnut (or lowland paca), scurrying through the car parks…
I got some horrified looks when I asked why the locals in Panama weren't eating them with gusto like they do in Belize. It was like I'd suggested they eat their pet hamster.
Panama City has many other parks. Andrés Bello Park, near Live And Invest Overseas HQ, is packed with local families having fun until late in the evening.
If you're looking for larger-scale parks where nature abounds, you should check out the expat haven of Boquete.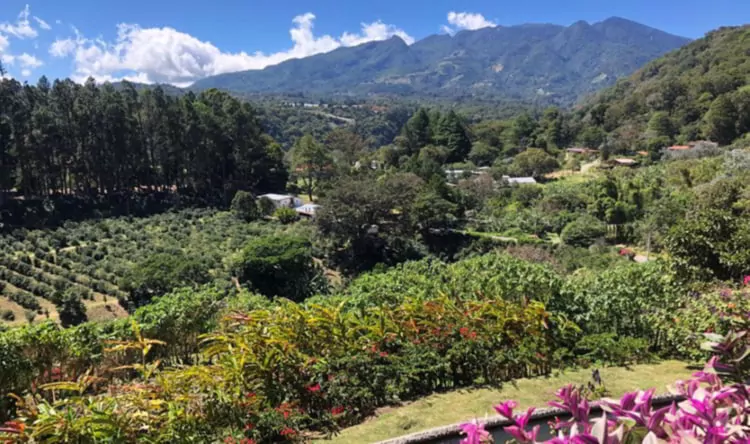 The abundance of natural treasures is one of the many reasons expats become entranced with Boquete…
Boquete sits at the entrance to Volcán Barú National Park, which encompasses 14,325 hectares (55 square miles).
Cloud forests can be marveled at by taking a hike or canopy tour.
The area is home to 250 species of birds, including the quetzal and toucan; five species of big cats (jaguar, puma, ocelot, jaguarundi, and margay); sloths; howler monkeys; armadillos; and a myriad of other animals.
Spectacular waterfalls. The lost waterfalls trail leads you through thick jungle to a series of three waterfalls.
El Explorador Gardens are only 3 kms northeast of Boquete and boast a 2-hectare private garden.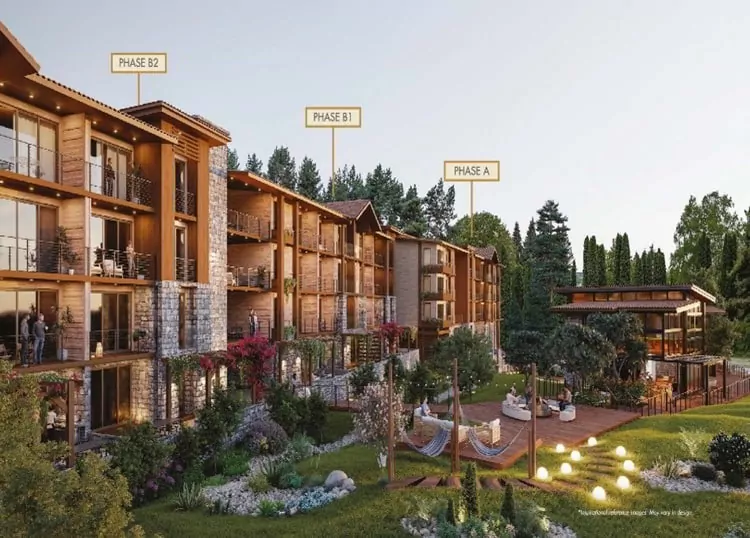 This pre-construction investment opportunity is a private community beside the Boquete Country Club, which will consist of 98 units in two main buildings. It'll have the feel of an upscale Alpine resort.
All the condos will have high-end kitchens, terraced entrances, and open foyers to bring in the fresh air and showcase the beauty of the stunning valley.
On your doorstep, you'll have a social area, restaurants, a reading and coffee room, terraces, a firepit area, pools, and lookout decks.
Plans also promise an on-site medical center.
This cozy mountain resort is across from the equestrian center and health spa… and just 10 minutes from lively Boquete town and its surrounding national parks.
Other features of the condo include:
95- to 145-square-meter units
Two- and three-bedroom apartments over three floors
Prices from US$302,765 to US$462,115
Developer financing is available
A US$2.50-per-square-meter maintenance fee
Construction time: 18 to 24 months
This new project will serve Panama's booming eco-tourism market as well as all of the retirees flocking to Boquete.
As an investment, you're looking at an easy rental income of about US$18,000 a year. Get the full details here.
Colombia
Colombia offers some of the best options for park-side living in the world, and Medellín tops the charts with over 20 parks within and close to the municipality.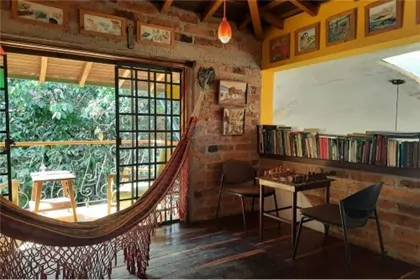 This beautiful, spacious home is located in one of the best areas of Santa Elena, just outside Medellín, surrounded by an ancient oak forest. Its organic design integrates the nature that surrounds it.
An excellent investment or development opportunity, the area commands premium prices, and it's move-in ready. According to current regulations, you can subdivide the site and build up to four more houses.
Other features of this Santa Elena property pick include:
A 340-square-meter detached house
A lot size of 6,400 square meters
Three bedrooms and three bathrooms
Four parking spaces
The asking price is 2,500,000,000 Colombian pesos, or about US$527,000.
Sweetening the deal, U.S. dollar holders have a massive currency advantage in Colombia.
The peso has lost over 60% of its value against the dollar in 10 years. Right now, the peso is at almost the weakest point it's been at in the past 10 years, making now a great time to invest in Colombian real estate.
Sincerely,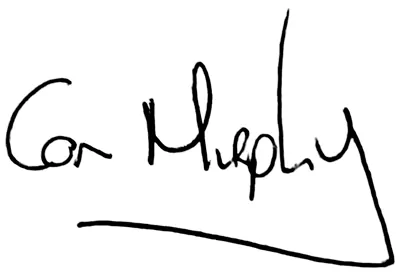 Con Murphy
Editor, Overseas Property Alert