Ocean Hideaways In Panama From US$53,500
"Could you really disappear… and never get caught by the KGB… or FBI?"
I'd paused an episode of The Americans to get my husband's thoughts….
"Well, that's the 80s," he reminded me. "I'd say it was possible then… and even into the late 90s."
A different time, for sure…
Whatever hope you had of escaping Stan Beeman and his buddies back then, I'm not confident of your chances in this digital era. (We've come a long way from that clunky mail-delivering robot at FBI HQ.)
Fortunately, few of us have reason to run for our lives in a dramatic way. Still, many of us welcome the opportunity to escape to a quieter place from time to time…
If going off the radar is your dream for your new property overseas, then you'll appreciate today's destination…
It's in Panama… but away from the bright lights of uber-modern Panama City. Not far from the Costa Rican border, it has some of Panama's most beautiful beaches. Yet prices are a fraction what you'll pay in Costa Rica.
Read on for Panama expat Michelle Miller Shogren's report…
Lynn Mulvihill
Editor, Overseas Property Alert
P.S. Speaking of disappearing… this is my last time writing to you as OPA Editor. It's been my pleasure serving you these past two and a half years, but time has come for me to pass the conch…
Starting next week, you'll hear from your new editor Con Murphy…
Back in the mid aughts, Con spent six months researching real estate in South Africa, before moving to Belize where he lived for 14 years (you may have met him at a Belize event in the past). Con has a wealth of expat experience and real estate wisdom to share with you…
Stay tuned to hear from Con next week… and thank you for reading. Slán!
* * *
The Easy Life, Oceanside, In Southwestern Panama
By Michelle Miller Shogren
Boca Chica is a beach town in southwestern Panama, just 115 kms (70 miles) from the country's border with Costa Rica. It's in Chiriquí Province, lapped by the life-rich waters of the Pacific Ocean and famous for having some of the best beaches in Panama.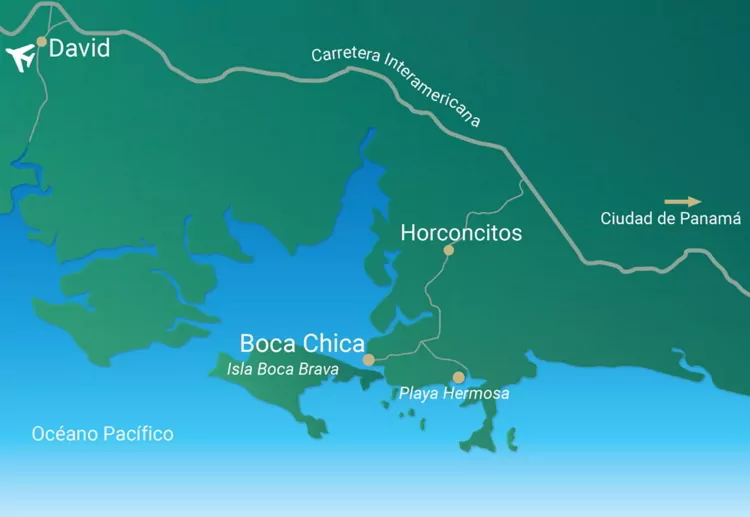 For its size, it's densely populated, noteworthy for its brightly painted, modest homes nestled together against the backdrop of lush green jungle. About 500 people from a handful of core families make up Boca Chica's local population… but you'll also find over a dozen expats living and doing business here.
Many others live on the neighboring islands, perched above the hillsides or along local beaches with stunning ocean views. Boca Brava Island is a protected area that sits directly in front of Boca Chica. It's ideal for stand-up paddle boarding, kayaking, or anchoring your boat.
The real draw to this town are the two (free) municipal boat ramps that serve as the gateway to the surrounding islands and coral reefs that make up the Gulf of Chiriquí National Marine Park…
Established in 1994, the park includes 25 islands and 19 coral reefs. The larger and better-known islands are Parida and Islas Secas, which is a chain of 16 volcanic islands. The park protects both terrestrial and marine wildlife (though sport fishing is allowed within the park). Humpback whales calve here from August to November. This is an incredible place for wildlife viewing, snorkeling, and scuba diving.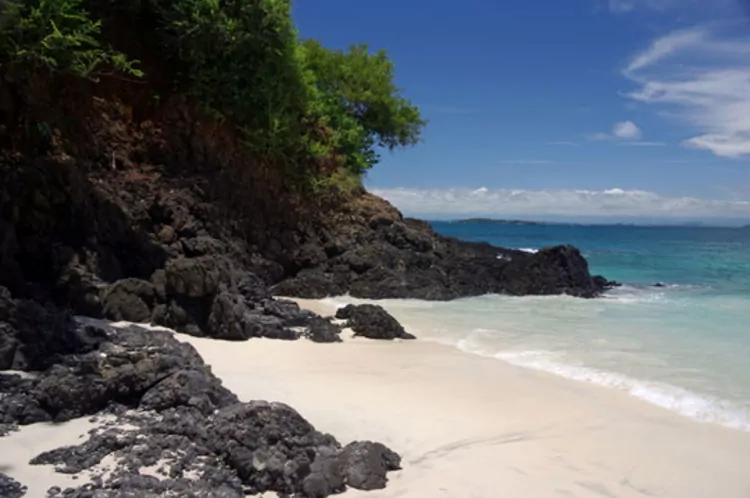 Whether or not you own a boat, being on the water is the preferred pastime here. A water taxi to one of many private beaches is US$3 to US$5. The horizon is dotted with sailboats, yachts, and local fishing boats gently bobbing in front of this picturesque archipelago. Against that view, there are private docks leading to island homes and hotels, the majority of which are owned by expats.
This tiny town doesn't have much in the way of supplies… but it's well-situated for access to David, the provincial capital. David has most everything you'd need for day-to-day life, including a small airport, a plethora of grocery stores, hardware, private health care facilities, and other first-world amenities. For even more shopping and amenities, you're about 420 kms (260 miles) or a six-hour drive from Panama City
Where You'll Find The Expats
Expats from all over the world have settled in the Boca Chica area. They're mostly of retirement age. Some live here full-time, and others are snowbirds with a second home who spend only a few months of the year in town. Expats love Boca Chica for its nature, the beach, waterfront access, fishing, and island-hopping options. The expat population is an estimated 200 people and growing.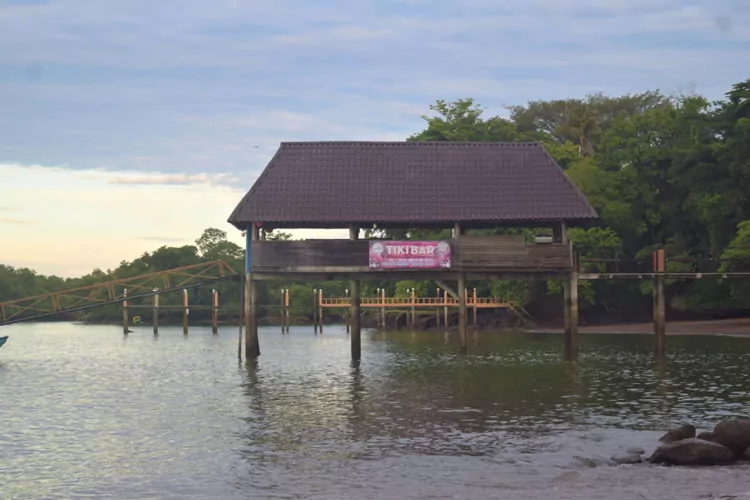 Within Boca Chica, there are excellent buys, and if you're interested in opening a retail or restaurant business, this is where you want to be. That said, most expats choose to live either on the islands, Hermosa Beach, or the Istana and Playa Rincón areas…
Istana is a gated community consisting of 150 hectares (370 acres), 40 of which have been subdivided into individual lots. Rincón Beach is one of the most beautiful white-sand beaches I've seen in Panama. Playa Rincón Estates has more than 20 stunning homes, a manicured public access to the beach, and the only disc golf course I've seen in the country. The only downsides are the lack of stores and restaurants (aside from the El Regalo Hotel) and its distance from town. It's a 30-minute drive from Boca Chica, the last half being down a well-maintained dirt road.
A closer option with direct access to Hermosa Beach is the small Hermosa Bay project, which is being developed by Diego LaGache of Bocas del Mar Hotel. It consists of 37 lots, each with an ocean view. Prices start at US$53,500. There's electricity, a shared private well, and access to fiber-optic internet. This project is a 15-minute drive from Boca Chica.
Buying Real Estate In Panama
Residents and non-residents of Panama can legally own property in the country. You can hold property title in your personal name or through a legal entity.
Extra due diligence is needed if buying island property, as it's often untitled. Foreigners have a legal right to derechos posesorios (rights of possession) lands, though technically the government owns these lands.
If you're interested in ROP land, it will require extra effort to research the history of the property, its current legal state, and relations with neighboring properties and their owners.
A lawyer can help you contact the regional property tax offices (catastro), the local mayor's office, and/or the Justice of the Peace (corregidor) to see if they have any documentation or proof of stewardship regarding ROP certification.
Current Offerings Around Boca Chica
Here are some more samples from the local market…
A titled lot of 5 acres with beach frontage on Playa Coca (considered the best beach closest to Boca Chica) and water frontage right in front of the Boca Chica marina. Price: US$99,000.
In a new hillside development with 16 lots, a two-bed, one-bath, 70-square-meter home with dock access and ocean, estuary, and volcano views. Price: US$159,000.
A 1,100-meter lot alongside the municipal dock in downtown Boca Chica, with a two-bed home of 80 square meters, as well as a covered carport and workshop/storage area. The property could be expanded as a B&B, restaurant or other tourist business. Price: US$165,000.
In a gated community at Punta Bejuco, a three-bed home on a 139-square-meter lot (with its own swimming pool) starts from US$485,000. The development has a helipad, barbecue area, dock, club house, and access to four beaches.
In conclusion, Boca Chica is perfect for nature-lovers, people who love to be on or near the water, and those who enjoy disconnecting from a faster pace of life. If you want a busy social life, fine dining… or can't stand heat… reconsider your options.