When Buying Sight-Unseen Turns Out Better Than You Ever Expected
Patrick and Susan are not your typical retirees.
A few years ago, they left jobs in the legal and accounting fields but weren't ready to just sit on a beach in Florida.
Already experienced real estate investors, these savvy New Yorkers could see that the markets in the United States weren't going to continue rising indefinitely. They decided to diversify outside the States and have some fun while doing it.
Since discovering Live And Invest Overseas in 2019, they have made several property investments we recommended in Northern Cyprus and Montenegro.
Last month I sat down with Susan and Patrick who invested sight-unseen during the pandemic.
They gave us their honest impressions of both investments and offered some great advice for anyone interested in doing the same.
Con: How did you first hear about us?
Susan: I came across Live And Invest Overseas almost by accident, and it was a good fit with our agendas.
We joined in October 2019 and decided after the first conference to sign up for the All-Access Pass. Shortly after, the pandemic happened… and in-person conferences were canceled.
Patrick: The virtual conferences were a good alternative… not the same as the in-person events, but they're the next best thing. We attended webinars that Lief hosted on Brazil and Cyprus, and we made some investments as a result of those virtual conferences.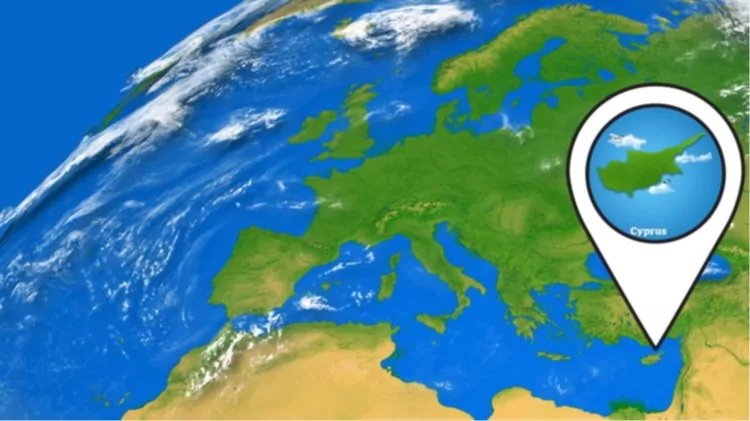 Con: What did you think of your property in Northern Cyprus?
Susan: We flew into the main airport in the north to see our property, and it was great… easy to get in and out of. Sometimes you buy property, and when you go and see it, you are disappointed, but this was the opposite. This was better than we expected. The price is a great entry point, and it's just beautiful. Soylem (our agent) was just brilliant… an intelligent and gracious host. We enjoyed the inspection tour and had an extremely good impression of the local team.
Con: Do you see the property as just an investment?
Susan: We could really see ourselves spending time there.
Con: Do you see any issues with moving to Cyprus?
Susan: We're not used to driving on the other side of the road! It's not unlike Montenegro… sparse traffic and little traffic jams when you get into towns, and there's a lot of history in Cyprus. You don't find places like this outside of Northern California. The people were friendly, and it's easy to get around in English.
Con: Is the border between Northern Cyprus and the Republic of Cyprus an issue?
Susan: The people from the north and south chuckle about it. It's silly. There are several official border crossings.
Patrick: We were glad we went to the south, to Larnaca. (Editor's note: Larnaca is just south in the Republic of Cyprus. It has started a major long-term redevelopment of the old industrial port area, which is offering attractive commercial and residential property investment options.)
We found Larnaca to be a great place to invest if you have a long-term perspective. This is a 12-year project with 2 years in… but we don't have 10 years to wait. We are interested in short- to medium-term cash flow plays, so while we can see the opportunity in Larnaca, it's just not for us.
Susan: Honestly, in the north, you get so much more for your money. If you want to spend time in the south, you can just drive there; it's just a half-hour journey. You don't have to spend three times the price for the same type of property.
***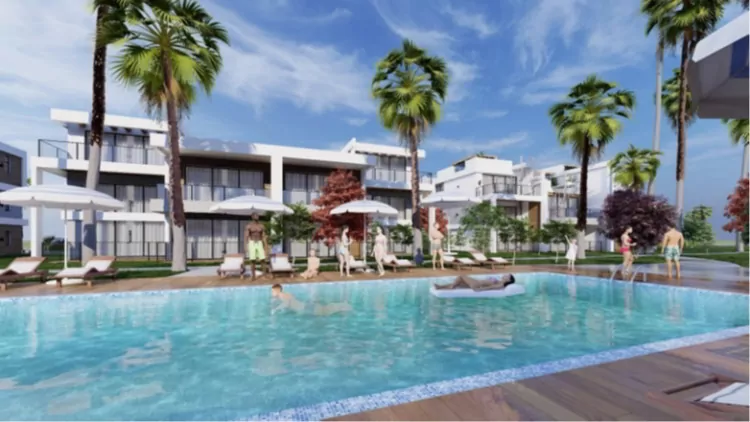 If you're interested in prime property in Northern Cyprus,
go here for more information
on a development with 5-star hotel amenities that's projecting a 10%-plus ROI per year, with prices starting at US$81,000. Inquire about special discounts and exclusive inventory for
OPA
readers.
***
Con
: What attracted you to Montenegro?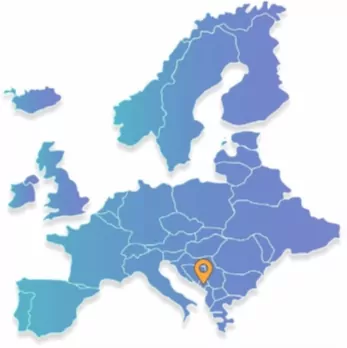 Susan: In 2018, we took our daughter and nieces on an Adriatic cruise, and one of the ports of call was Kotor. It was just one day in Kotor Old Town, but we remembered it being beautiful, almost magical. It's a medieval city, and it's just different. When we heard about the opportunity that Live And Invest Overseas was promoting in Montenegro, we thought it was interesting because we liked what we saw on that cruise. We were very intrigued by it.
Con: Why did you visit this year?
Patrick: We went to Montenegro in person because the project was taking longer than it was supposed to. It's in a beautiful area of Tivat with great prices. We're happy to be so close to the port because the prices in the port are sky high.
Our attorney told us that with the delays they were not comfortable signing on our behalf without us coming to look at it first. We've wanted to go there anyway. We could've walked, but after seeing it in person, we chose not to.
Susan: We met Neira, the country manager for the project, and saw that she was dedicated to the process. It made us feel more comfortable.
Patrick: Neira is effective, and our attorney is excellent.
Susan: The development has made progress, but there's no way it will be ready when they originally promised. The pandemic slowed things down. You must expect construction delays; it's the nature of the beast.  We'd rather see it done the right way and a little delayed than the wrong way and on time.
Montenegro is a beautiful country. I can see us spending time there. We drove from the capital because our lawyer is based there, and we had to go to the notary in Budva, so we did some driving around. It's small… you can do the whole country in a few hours.
***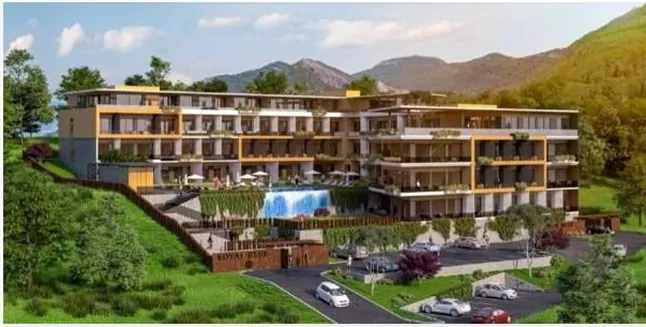 ***
Con
: What differences did you notice between Montenegro and Northern Cyprus?
Patrick: We thought they were similar, and not only in the geographical characteristics. We were politely reminded several times in Cyprus that there are Turkish Cypriots and Greek Cypriots.
What we sometimes fail to appreciate, as in the case of Montenegro, is that they had to fight for what they have. They seem to be able to cope and prosper, and you must give them credit for that.
Susan: In terms of the climate, they seem similar, but Cyprus has warmer weather. Montenegro was cold in March and April.
We're trying to get our apartment in Northern Cyprus rental-ready, and apparently to get your utility accounts, you need a local notary and some paperwork notarized. We didn't realize this before we left.
As we are not going back anytime soon, we have to appoint somebody with power of attorney. It was not a straightforward process.
That's something that people should know about, especially Americans, because we're not used to this. Now we know, but this was a bit of a project to sort out.
Patrick: Montenegro was more developed, but they overbuilt Budva, so now they're scaling back.
Con: How was your experience opening a bank account?
Patrick: Lief, Kathleen, and the presenters at the conferences emphasize the difficulty of getting bank accounts.
If anyone left the recent Offshore Wealth Summit not understanding that it was a difficult process, they weren't paying attention.
Don't be dissuaded just because it's a bit more difficult.
Con: Will you continue going to Live And Invest Overseas conferences?
Patrick: Yes, because the information changes. We have three properties in Northern Cyprus. Lief mentioned at the conference that you can own up to four, but that can change. That's why it's so important to go to these conferences—to get the most up-to-date information. A lot of people hear one thing and think it'll stay that way forever.
Con: How was the experience of being a VIP member at the conferences?
Susan: We appreciate the airport pickup. There's a lot to keep track of when you're traveling, and it's nice not to have to think about that. It's also nice to have preferred seating. Overall, it's really good.
Patrick: The All-Access Pass was well worth the investment at that point in time. To anyone who asked us, we've said it's a no-brainer if you're committed to living and investing overseas. If you're just dabbling in it, then take your time, attend a few conferences, and take it from there.
Con: You were at the 2022 Offshore Wealth Summit. What was your impression?
Patrick: The Offshore Summit was different to the other conferences we attended.
The attendees are a more determined, dedicated crowd of people who know what they want. They have an agenda.
Susan: Some might think the conference format is repetitive, but there's enough variety that it's still fresh material. When you're there for three days, you don't necessarily absorb everything… You have to hear something three times before it sinks in. If you get one or two ideas, the trip is worth it.
Con: What's the next step?
Patrick: For the next two to three years, we're staying in Manhattan. After that, we'll spend a month or two in places where we own property and follow the seasons.
It's fun meeting new people and a good way to tune out the noise here in the States.
Con Murphy
Editor, Overseas Property Alert