Tiny Investment, Huge Returns: Invest In Cartagena's Short-Term Rental Market For A 20% ROI

Colombia has always held a special place in my imagination.
As a child I sat entranced watching "Romancing the Stone," starring Michael Douglas and Kathleen Turner. Their swashbuckling tale starts in Cartagena and continues across Colombia with Danny DeVito stalking their every move.
Back then, Colombia seemed like the most magical and adventure-packed country imaginable, the epitome of opportunity for those who had the strength of character to seek it.
It turns out that Colombia really is a country of unusual opportunity and adventure.
It's an investor's paradise these days, offering high than usual returns and unique opportunities. I've helped clients invest in precious metals and gems and advised on hardwood plantations, too…
Colombia is still perceived as risky by some Americans, and this impacts inward investment. Those who actually know Colombia recognize that crime and investment risk have reduced dramatically over the past 20 years.
Colombia has a strong, diversified economy and a young workforce, and it's rich in natural resources. Today, investors get the risk price discount without much of the actual risk.
What's Going On In Colombia's Economy?
-The real estate market
The residential housing price index is up 16 points in three years.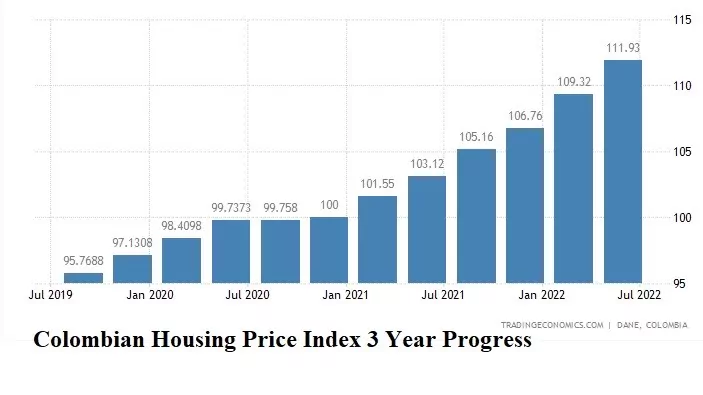 -Favorable exchange rates
The U.S. dollar is strong against the peso, having gained 17% against the peso since June alone. This makes living or investing in Colombia incredibly affordable right now.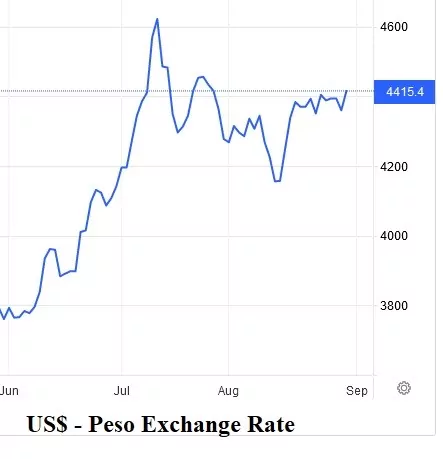 Colombia's inflation rate is roughly the same as the United States'.
-Economic growth
Colombia's economy has roared back after its sluggish performance before the pandemic and sharp drop at the start of it.
After years of economic growth of about 2% to 3 %, Colombia suffered a 9% contraction starting in 2019, but by early 2020, its GDP growth rebounded and has skyrocketed since then.
Posting 12.6% GDP growth in the second quarter of 2022 compared to a year ago, Colombia is going from economic strength to strength.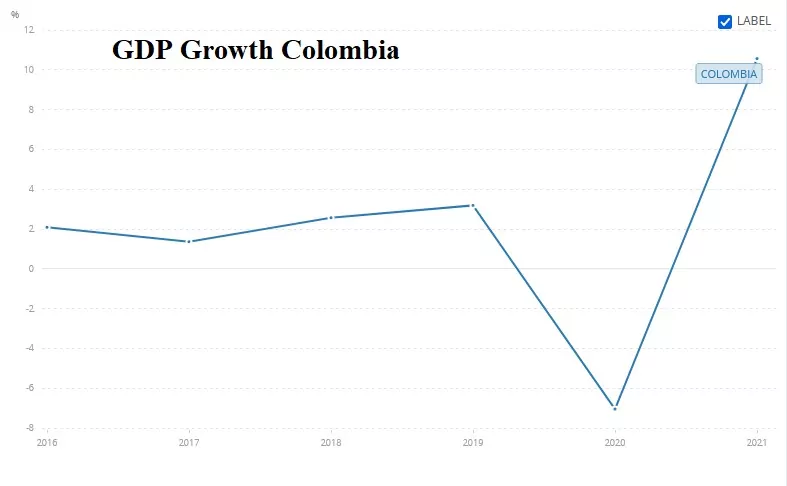 The International Monetary Fund predicts that Colombia will grow more than any other major Latin American economy this year.
Now is the time to get in on the action by investing in Colombian real estate before the economic recovery speeds up, prices rise, and the peso recovers its value.
Staking A Claim In Colombia's Strong Economy
This rental investment opportunity is a turn-key, off-plan home in a sustainably planned private development just outside Cartagena. It's going for US$36,000 plus closing costs.
The price is low because the investment is in modern tiny homes. The catch? The rental units will be managed on your behalf. The developers are projecting rental returns of over 20%.
What Are Tiny Homes?
They're homes up to 37 square meters in size. These particular tiny homes fit everything you need into 20 square meters. A kitchen, bathroom, and an open-plan living and sleeping area, and outdoor spaces are included.
Designed for maximum utility of space, tiny homes aren't about living a cramped or limited lifestyle.
The investment is designed to capitalize on Cartagena's strong tourist rental market. It doesn't come with free usage for owners.
Why Cartagena?
Cartagena is the second most visited city in Colombia, and rich history and colonial architecture make its walled city a UNESCO World Heritage Site.
The best Caribbean beaches are only 30 minutes away from the development on the Island of Barú, and a country club and tennis facilities are just a 15-minute drive away.
Access is easy with an international airport only 20 minutes away, offering 10 international flights.
Cartagena has good utilities, services, and has undervalued real estate.
The Development And Exclusive Offer
The 40-acre development site is 7 kms (4.5 miles) from Cartagena's walled city.
When completed, it will be an integrated suburban community and include single-family housing and multi-family buildings up to six stories high with 48 apartments per building.
There is 24-hour security on site and a private club next door.
Municipal permits have been obtained, drinking water and electricity are connected to the site, and the first spec tiny homes are being built.

These tiny homes are being sold off-plan and will be super-insulated, air tight, and cheap to cool, which is important in Cartagena's tropical weather.
They feature a modern design and use recycled materials in construction where practical.
The Deal:
Clusters of four tiny homes, with four shareholders in each cluster.
Your share of the turn-key rental cluster costs just US$36,000.
Short-term financing is available at 30% down and balance over 12 months.
An 8% cash discount available.
Fully turn-key: an experienced management company will furnish, manage, maintain, and market the property and deposit your profits each month or quarter.
Excellent cash flow.
Your revenues are payable in dollars or pesos. (I recommend leaving your rent in a local bank in the local currency if you can afford it. This diversifies your banking and exchange rate risk.)
The developer projects it will be profitable to rent to the short-term tourist market for an average of US$50 per night.

See the pro forma profit and loss statement below to get a better understanding of how lucrative the investment could be at 60% occupancy at this rate: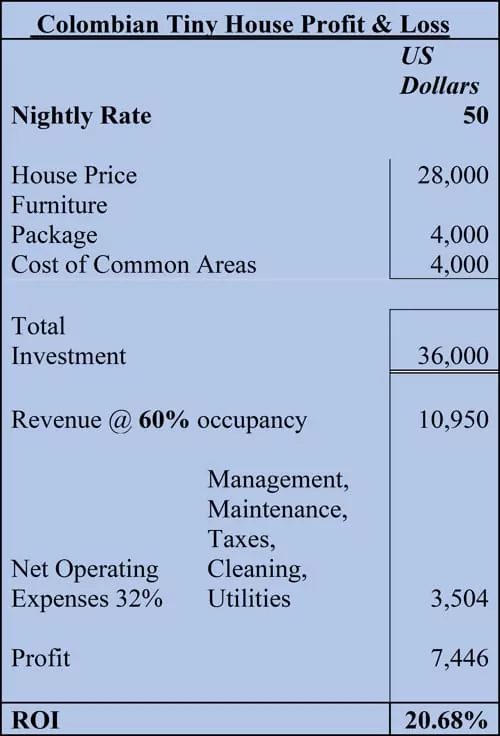 This turn-key investment is projecting high returns, which should be possible due to the low entry price.
Phase I is expected to sell fast. Go here to message our contact on the ground for further details and reserve your unit.
Con Murphy
Editor, Overseas Property Alert